How Can Indian Buy Property In DubaiAmong the most sought-after locations for real estate investment is Dubai. A wide variety of properties are available for purchase in its thriving real estate market. As a result, many individuals from all over the world, including India, are considering purchasing real estate in Dubai. If an Indian national can purchase real estate in Dubai, the procedure of 'How Can Indian Buy Property In Dubai' will be discussed in this article.
You'll need to have a current passport and secure a resident visa in order to purchase real estate in Dubai. Working with a licensed real estate agent and obtaining a No Objection Certificate (NOC) from the Dubai Land Department are also requirements. In order to make sure that all legal criteria are followed and that the transaction is successfully completed, you should also engage with a lawyer.
Overall, investing in real estate in Dubai can be a terrific opportunity, but to ensure a successful purchase, you must do your homework and engage with trusted advisors.
Top 5 Reasons to Invest in Dubai Real Estate
India's real estate investors are flocking to Dubai, one of the world's fastest-growing cities, as a popular location. Several factors have contributed to the rise of Indian real estate investment in Dubai over the past few years. The top 5 factors motivating Indians to invest in Dubai real estate are discussed in this article.
The high rental yields in Dubai are one of the main factors attracting Indian investors. Dubai offers better rental returns than Indian cities like Mumbai and Delhi. Real estate investors can earn a respectable return on their investment in Dubai, which has a 5–7% rental yield. Moreover, Dubai's rental market is solid, with rental rates remaining constant throughout the past few years.
The tax-free investment environment is another important factor influencing Indian real estate investment in Dubai. Real estate investors find Dubai a very alluring location because it has no income, capital gains, or property taxes. As a result, investors are able to keep a larger portion of their rental revenue, and there are no tax repercussions when they sell their homes.
Another reason that makes Dubai a desirable location for real estate investment is the city's robust economic growth. Dubai's economy is varied, with industries like tourism, real estate, trade, and logistics driving its expansion. In particular, the demand for real estate in the business and residential sectors has increased. This need is anticipated to remain in the upcoming years, making it an ideal time to invest in Dubai's real estate market.
Dubai's property costs are comparatively low when compared to those of other major cities like London or New York. For middle-class Indian investors searching for a secure investment with high returns, this makes it the perfect place to go. The Dubai government has also launched a number of programs to entice real estate investors, such as providing resident visas for property investors.
High-quality Infrastructure
Another factor that attracts Indian investors to Dubai's real estate sector is its first-rate infrastructure. The city has state-of-the-art medical facilities, sophisticated airports, and effective public transit. Because of Dubai's real estate market's regulation and transparency, investors can feel confident in their investments.
Why Do Indians Prefer Buying Property in Dubai?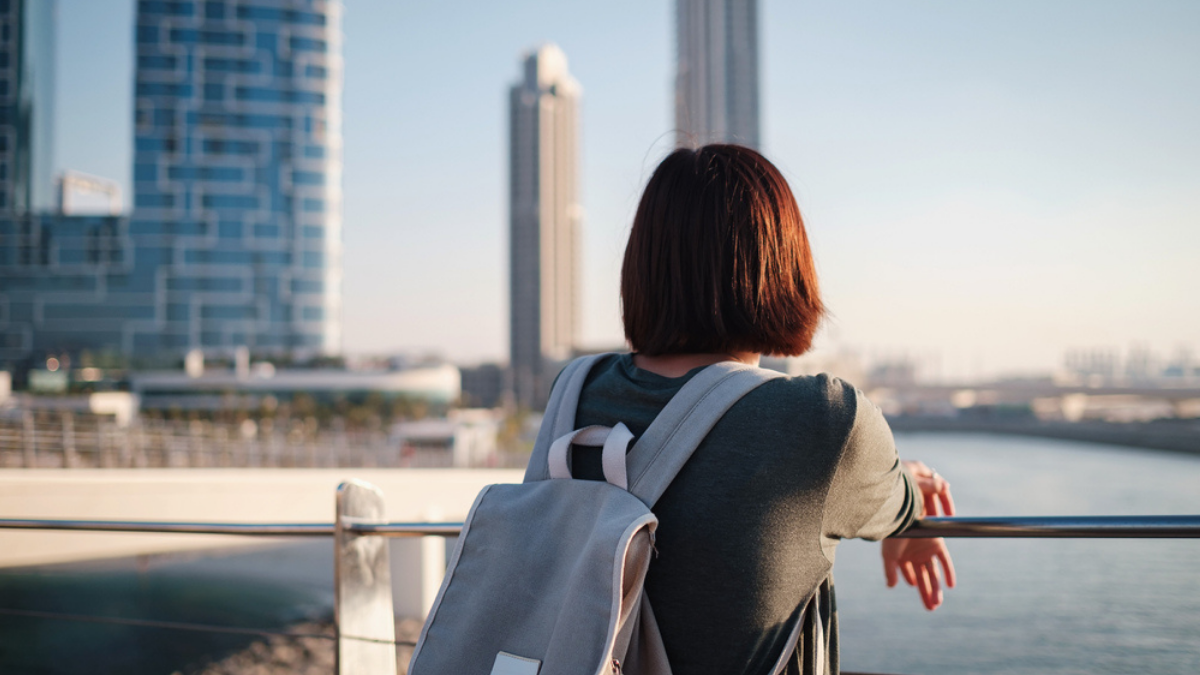 With current economic fluctuations in India and a lack of incentivized benefits for investments, particularly in the property market, Indian real estate investors are looking for alternative options with higher returns on investment. For this reason, most Indian real estate investors are setting their sights on Dubai.  
The increasing property prices in India is another major reason why buying a property in Dubai has become a trend for Indians. Reportedly, more than 25% of the foreign real estate investment in Dubai is made by Indians. 
Indian real estate investors can enjoy tax-free returns of up to 8-10 per cent in Dubai and a sound capital appreciation because the Dirham is staked to the US Dollar, thus not affected by the fluctuations in currency. Also, the liberated remittance scheme of the Reserve Bank of India allows an Indian investor to officially transfer $250,000 to Dubai every financial year. Under this scheme, a couple can transfer $500,000 each year, through which an Indian real estate investor can

obtain

an outstanding property in Dubai. 
The property registration process in Dubai is much better and easier than in India. Also, if an Indian invests more than 1 million Dirhams in Dubai's property, they are likely to obtain a Dubai residency visa

for

it. The property costs in Dubai are way more economical in comparison to India. 
Property in Dubai is sold in terms of the carpet area, whereas in India, the property is sold as per the built-up area. Most of the apartments for sale in Dubai come with pre fixtures and fittings. However, usually in India, the apartments come with a core and a shell. Moreover, the parking area is free in Dubai, while it is charged separately in India.
When all these factors come into consideration, there is no doubt that you get a fabulous deal in Dubai and a higher value for your money. As per the current situation, you can buy about 99 sq.m. of the area in Mumbai for $1 million and 162 sq.m. of land in Dubai for the same price. In recent years, Dubai has not only developed in the area of tourism but also in the departments like business and real estate. Therefore, if you are wondering how can Indian buy property in Dubai, make sure to go through the key points stated below. 
How to Invest in Dubai from India?
Investing in Dubai from India can be a profitable opportunity, but it's crucial to comprehend the procedures and rules. To start, you must register for a Tax Identity Number and open a bank account in Dubai. Next, you can look into different investment options like stocks, real estate, or mutual funds. Working with a professional financial advisor or investment firm is recommended to help navigate the local market and make informed decisions. Researching the financial and legal repercussions of investing in Dubai as a foreign national is also crucial. Overall, proper research and planning might result in profitable investments from India in Dubai.
10 Tips On How Can Indian Buy Property In Dubai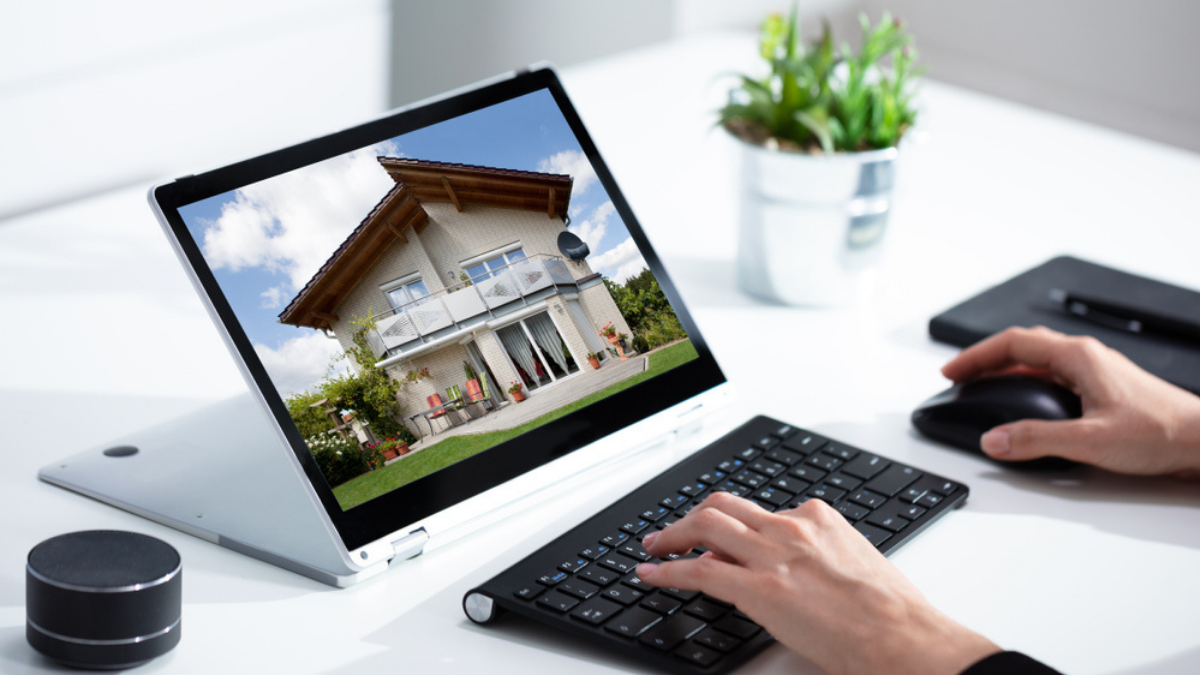 Figure out the reason why you want to purchase a property 
First of all, before we dive into how can Indian buy property in Dubai, decide if your intention of purchasing a property is just an investment or if you want to buy it for yourself. As it requires market research accordingly, for example, if you want to buy an investment property, then most likely you will rent it out. Thus, you need to buy a property in the area with the highest rental yield.
For the purpose of investment, it is better to buy a 1 or 2 bedroom apartment rather than a villa. The apartments have better rental yields than the villas, even though the villas seem more lavish to own.
You should have a clear idea of the type of property you want to buy
Most foreign investors usually opt to buy townhouses, villas, or apartments that are located in gated societies with leisure amenities such as swimming pools, gyms, and tennis courts. Always make sure that you are looking for a property in one of the freehold areas where foreigners are allowed to own a property. Some of the luxurious developments in Dubai include International City, Jumeirah Gardens, Emaar Towers, and Al Hamra Village.
Connect with legal and accomplished real estate agencies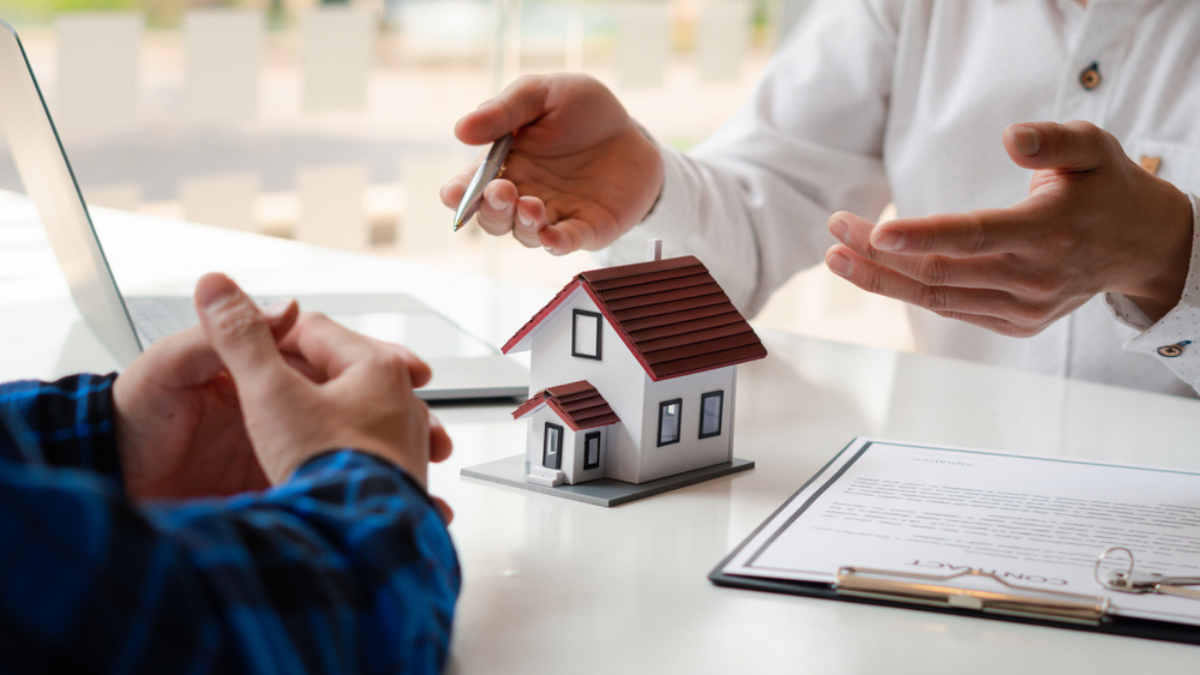 It's an expert's advice that you must connect with an experienced and well-practised real estate agency, especially in a real estate hub like Dubai. Research well and go through a few property agents to get the one with the most options. An agent with detailed information about all types of properties and the best fee in the market. Make sure the real estate agent you contact is legal and, to do so, you can check their Real Estate Regulatory Agency credentials on the internet.
Understand the advantages of due diligence
Whether you are buying an off-plan property in Dubai or not, you must always ask as many questions as you can. Verifying the reputation of the developer and the real estate agent is the next must-do while buying a property in Dubai. If buying from a developer, cross-check the build quality and their delivery commitment. If buying from a real estate agent, then cross-check their experience and authenticity as they need to be registered with the Dubai Land Department.
Understand the Purchasing Process in Dubai
Always know that in Dubai, you can buy a property as either a resale from a private seller or as an off-plan from a developer. Therefore, when purchasing an off-plan property, foreign investors are required to submit their passports in addition to the reservation that asserts the requirements of the deal. You need to pay 5% to 15% of the reservation fee to draw sales and purchase agreements. 
If you are purchasing an under-construction property, then make sure the agreement holds the completion date. Also, if the developer exceeds the completion date, they need to outline the compensation (if any).
Documents required to buy a property in Dubai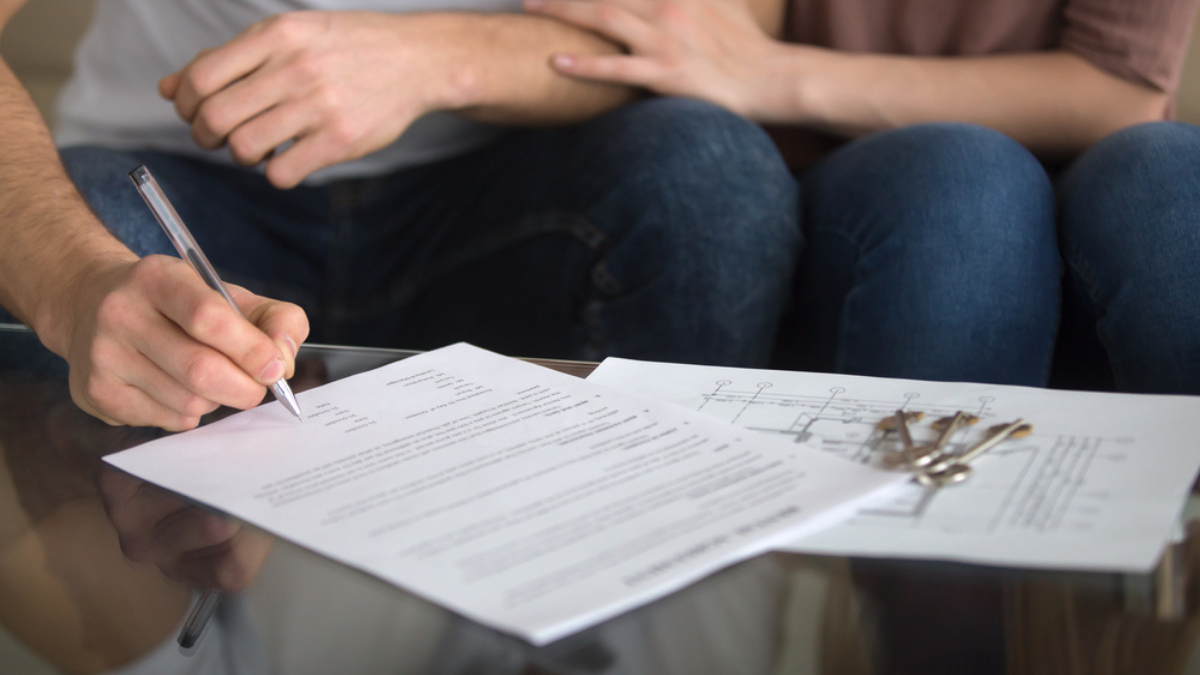 In recent years, it has become even easier for expats or Indians to purchase property in Dubai. You just need to submit the passport as identification proof. You do not need to hold a residency permit to purchase property in Dubai, but you do need to take care of it to stay in Dubai. 
The government of the UAE provides a 6-month property visa to the buyer, called the "Property Holders Visa". This allows the ex-pat investors to stay in Dubai whilst they investigate the investments. But make sure you, as an individual, buy a property worth more than a million Dirhams.
Calculate the taxes and fee
There are certain charges that you need to consider while buying a property in Dubai. These include mortgage fees, real estate broker's fees, developer's fees, and so forth. Therefore, it is worth figuring out what exactly these charges will cost you to add them to the 5% of the total property price. 
While determining the cost, always include the property cost, deposit price, transfer fee, purchase fee, and currency exchange difference. Although it's not required legally, it's good to be on the safe side and employ a real estate lawyer to help negotiate the paperwork, thus including the lawyer's fee along with the registration charges of the property.
Obtaining mortgages in Dubai could get difficult, and self-certified mortgages are not allowed in Dubai. Also, the mortgage repayment, along with other monthly expenses, must not exceed 35% of your total monthly income.
As mortgage regulations often change in Dubai, it is advisable to take legal and the latest advice by consulting the local real estate experts.
Understand the leasehold and freehold areas
Freehold areas : Dubai has allowed ex-pats to purchase property within its boundaries, but only in specific regions. Those regions are known as freehold areas. For instance, Al Barsha, Emirates Hills, Ras Al Khour, Jebel Ali, and Al Gouz are some of the freehold areas in Dubai.
Leasehold areas : Leasehold areas are those that allow for a lease period of 10 to 99 years without the purchase of full ownership. For instance, Jumeirah, Discovery Garden, and Deera are some of the leasehold areas of Dubai.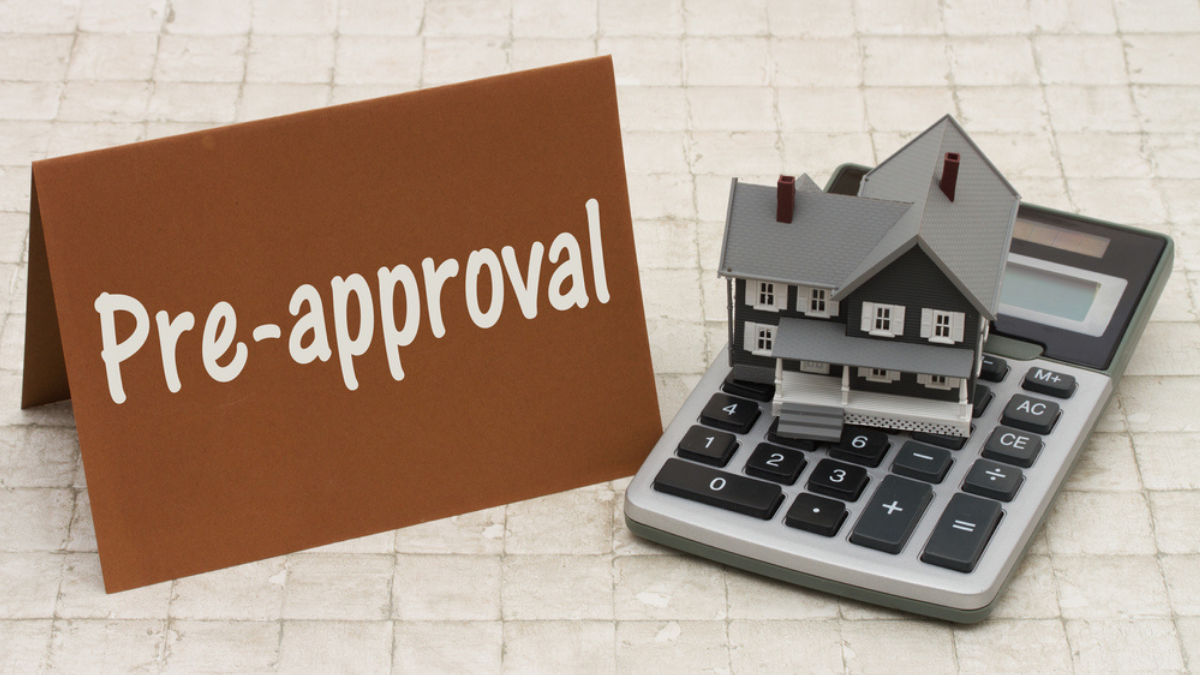 The moment when an Indian decide to buy property in Dubai, always ensures that you have pre-approved your mortgage from the lending institution. It will keep the property buying process easy with the prepared funds to initiate the transaction process. This is the point when you are required to pay the full amount of the property to complete the purchase. The transfer process will happen at the Land Department Office in Dubai.
Over to you
In essence, Indian investors should consider Dubai's real estate market. For real estate investors, Dubai offers the ideal investment environment because of its high rental returns, tax-free environment for investments, robust economic growth, reasonable property prices, and first-rate infrastructure. It is anticipated that as Dubai expands, real estate demand will increase, making it a desirable location for long-term investment.
If this write-up has evoked your interest in Dubai's real estate, then you must try to learn more about the type of properties that the Indians prefer to buy in Dubai; the type of documents that are required and also, what are the mortgage rules. A plethora of Indians prefer to buy property in Dubai and you must try to learn more about how can Indian buy property in Dubai.
Although, after understanding these aspects, you will get an apt idea about how to buy a house in Dubai from India, it is still advisable to approach experienced real estate agents to make your property purchase hassle-free.
Some Useful Articles for You :
Frequently Asked Questions (FAQs)
Can a foreigner buy property in Dubai?
Yes, a foreign resident could buy a property in Dubai on a freehold basis, be it an expatriate or a non-resident investor.
How can an Indian invest in Dubai real estate?
Indians are allowed to send over Rs.1.85 crore overseas each financial year. Also, if any Indian invests more than1 a million Dirhams in Dubai real estate, they are allowed to have a 3 year Dubai residency visa. Also, an Indian could claim a 5 year Dubai residency visa by buying a property worth more than 5 million dirhams.
Is buying a property in Dubai easy?
Although the UAE is a real estate investor's paradise, the new property buying rules have made property investment a bit more complex, which could be resolved by approaching an expert property agent.
Can an Indian get Dubai citizenship?
There is no particular clause for providing citizenship in Dubai, but one could get a residency visa by investing in Dubai property and could get it renewed after the end of its tenure.
Should I move to Dubai from India?
Dubai is a wonderful place for Indians as it is extremely comfortable with high paying job opportunities along with religious freedom. All sorts of religious structures, including churches, temples, and gurudwaras are spread across the city.