Those who have been to Dubai and enjoyed the pleasure of driving on their well-built road network knows how memorable your experience can be. But apart from the scenic view from your car window, the strict Dubai traffic rules and regulations could be exhausting.
Although Dubai provides several public transport options to the citizens and tourists at minimal rates due to their lower fuel prices, driving is still a popular choice. So, if you are planning to shift to Dubai, either temporarily or permanently, you must read this guide to avoid any mishaps. 
Dubai imposes strict laws against offenders to ensure the safety of its citizens, and that's why it is essential to follow all the driving rules cautiously. On top of all, the rules are not just for the sake of noting in the book of the law, but Dubai takes very severe consequences such as deportation, imprisonment and imposes fines against the defaulters.
Common Questions Related to Dubai Traffic Rules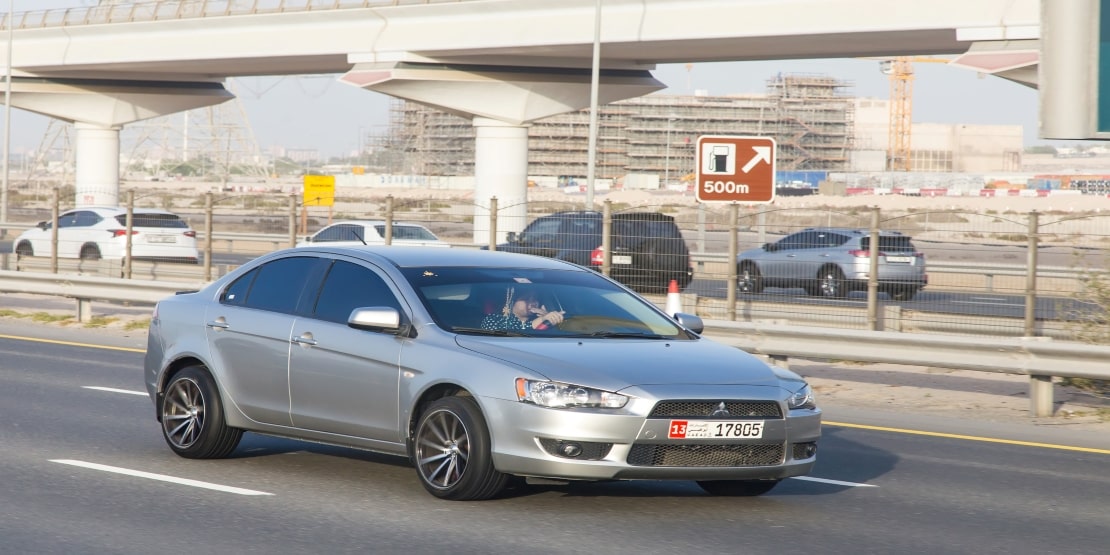 Can a woman drive in Dubai?
Yes, a woman can drive in Dubai. Even the city runs women-driven taxis. Until recently, Saudi Arabia, the neighbouring country of the UAE was the only country to ban women driving. 
Can a tourist drive in Dubai?
If you carry an international driving licence, you can drive in the UAE.  Hire a car, if you are above 21 years with a valid international driving licence. But if you are below the legal driving age, the Dubai traffic rules might land you in trouble. 
Note- If you're transferring a licence from Greece, Poland, Turkey, Japan, or South Korea, you will require the translation certificate into either language Arabic or English. But if you are transferring a Canadian licence, you will need a letter from the Canadian consulate in the UAE.
And if your licence is from any other nation, you will have to attend classes and pass a test in Dubai to obtain a licence.
Which side of the road is considered legal to drive in Dubai?
The right-hand side of the road is legal for driving in Dubai as per the country's traffic norms. 
What is the speed limit in Dubai?
The speed limit in Dubai varies as per the classification and size of the road, just as everywhere in the world. In contrast, speed limits are from 25-40km/h (15-25mph) for driving on residential roads. 
Do's and Don'ts to Follow while Driving in Dubai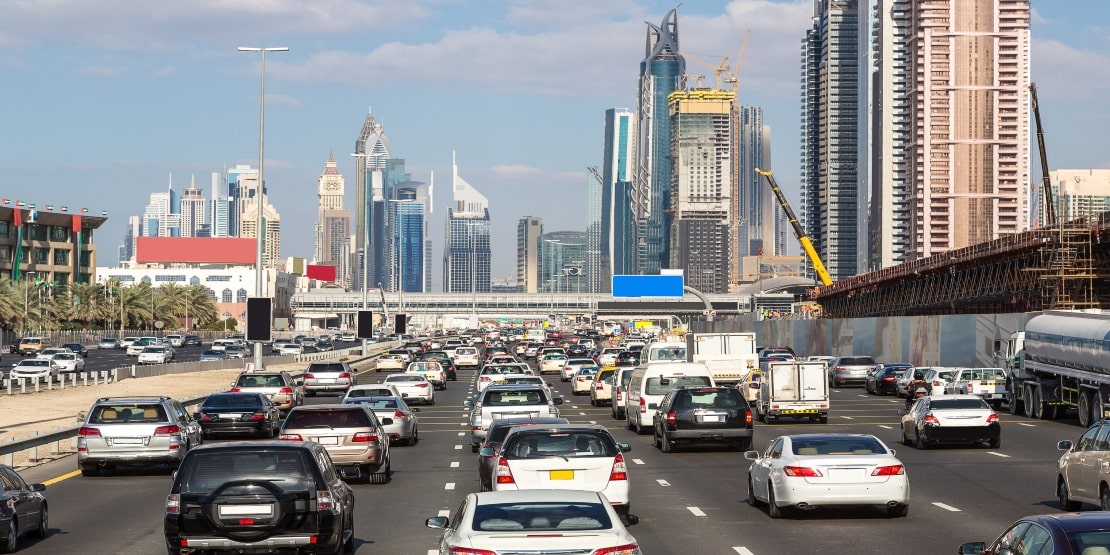 This article already mentioned above that Dubai takes all the traffic rules seriously, and on breaking any rule, the person is entitled to be punished. So why take a risk when you have this quick guide to learn all about driving rules in Dubai. 
Driving Age- Legal age in Dubai for driving is 18 yrs, and if you wish to take a vehicle on rent, your age must be above 21yrs. 

Hand Gestures- Using any kind of hand gesture against the other drivers is counted as offensive in Dubai. 

Rash driving or driving above the speed limit is chargeable under Dubai traffic rules and regulations.

Using seat belts while driving is mandatory in Dubai. And if found guilty, you can charge with a hefty fine of AED 400  as a penalty.

Try RTA smart drive app, created especially for seamless navigation in Dubai.

Black and White Points- UAE has this point system marking those who follow or violate the diving rules. Black goes for those who break the laws and white for the other.

Road Signs- It is good to get familiarised with road signs to ensure your safe journey while driving in Dubai. Therefore, if you see a blue sign, there is a mandatory instruction; triangular symbols with red outlines are warnings. Circular symbols with red outlines display actions that the driver must avoid. Besides these, all the written signs are written in Arabic and English.

Drink and Drive- It is not legal to drink and drive in Dubai, and if you are found guilty in this case you will be imprisoned straightforwardly. 
Drive cautiously according to the Dubai traffic rules and enjoy your joyful drives amidst the world-famous Dubai attractions.
FAQs
What is the validity period of a driving license in the UAE?
The validity of the driving license in the UAE is up to 2 years for all citizens. And driving without a license is entitled to three months imprisonment or a fine of AED 5,000. You will require at least third party insurance to drive in the UAE.
What is the minimum speed limit in the UAE?
The minimum speed limit in Abu Dhabi is 140 km per hour, whereas in Dubai, it is 110 km per hour, and in the Northern Emirates, the minimum speed limit is 120 km per hour. Every emirate in the UAE, excluding Abu Dhabi, has a speed buffer that permits the motorists to drive 20 km per hour above the given speed limit without paying any fines.
How much is a speeding ticket in Dubai?
If you drive below 60km/ph, you will be charged with AED 1,500 and 6 black points. And if you are driving above 60km/ph, it might cost you AED 2,000 and 12 points on your licence. Driving over 80km/ph results in a heavy fine of AED 3,000 and a whopping 23 black points on your license. And if this black point exceeds more than 24, your driving license might get suspended for a year.
Can I leave UAE without paying traffic fines?
You are required to pay a traffic violation fine before leaving the country.