With countless activities and millions of visitors, the Global Village is a multicultural destination that takes place every year in Dubai. Following the trend, the Global Village was again held this year in Dubai. This one-stop-shop of new wonders, shopping, dining, and cuisines from around the world is never enough for anyone. And to keep you entertained, we have some fantastic news for all you fun-lovers out there! The ongoing season of the Global Village Dubai 2022 is extended by four weeks. Thus, instead of April 10, it will now be in operation till May 7th.
Scroll down to see what's in store for you at this attraction before it closes for the summer. 
Why Visit the Global Village Dubai 2022?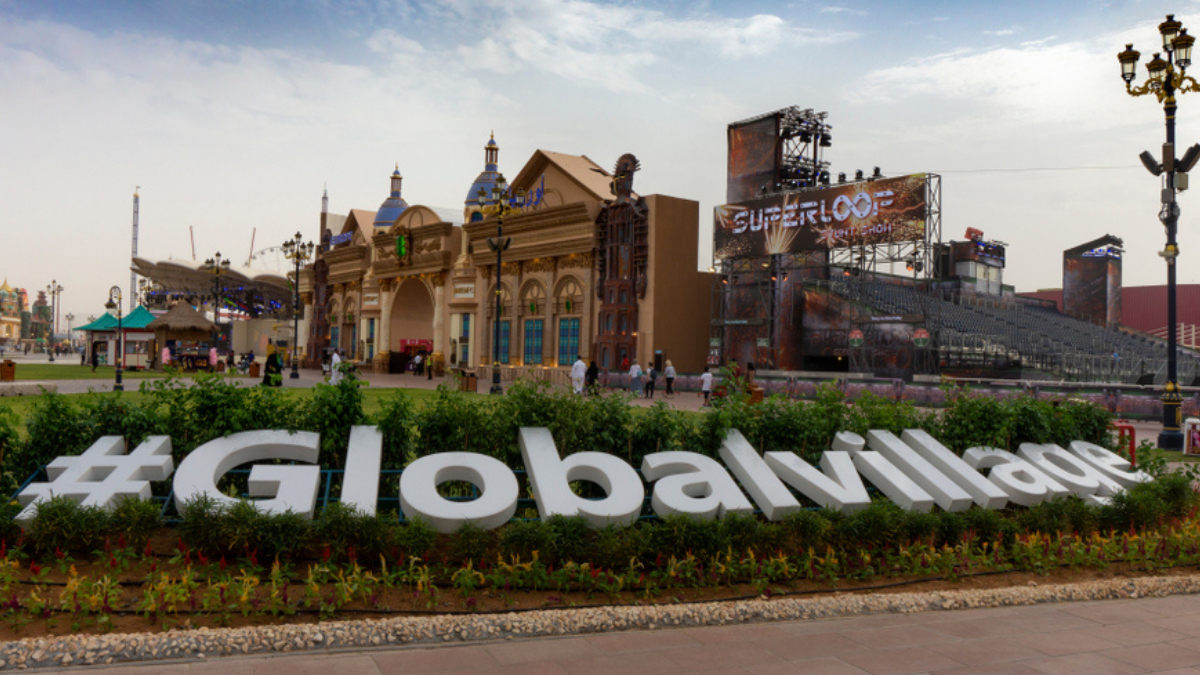 One of the much-loved attractions, this leisure entertainment hub celebrates its 26th anniversary this year. Millions of people visit this attraction from all over the world as it serves tasty meals and handcrafted souvenirs. Denoting the 26th anniversary, the event features 26 pavilions where 78 cultures from all around the world are representing their respective countries. 
A tour of this attraction offers an opportunity to witness how multicultural diversity comes to life. This attractive hub features different sorts of shows and activities for visitors of all ages. There are also numerous rides for adventure lovers. From heritage retail shops to street food kiosks and stunt shows, you will find out why the event is regarded as one of the best family-friendly attractions in Dubai. 
Adventures and Activities at the Global Village
There is enough to keep everyone involved at this popular and exemplary entertainment fete. Therefore, to help organize your trip, look below at all the activities you can participate in at the Global Village Dubai.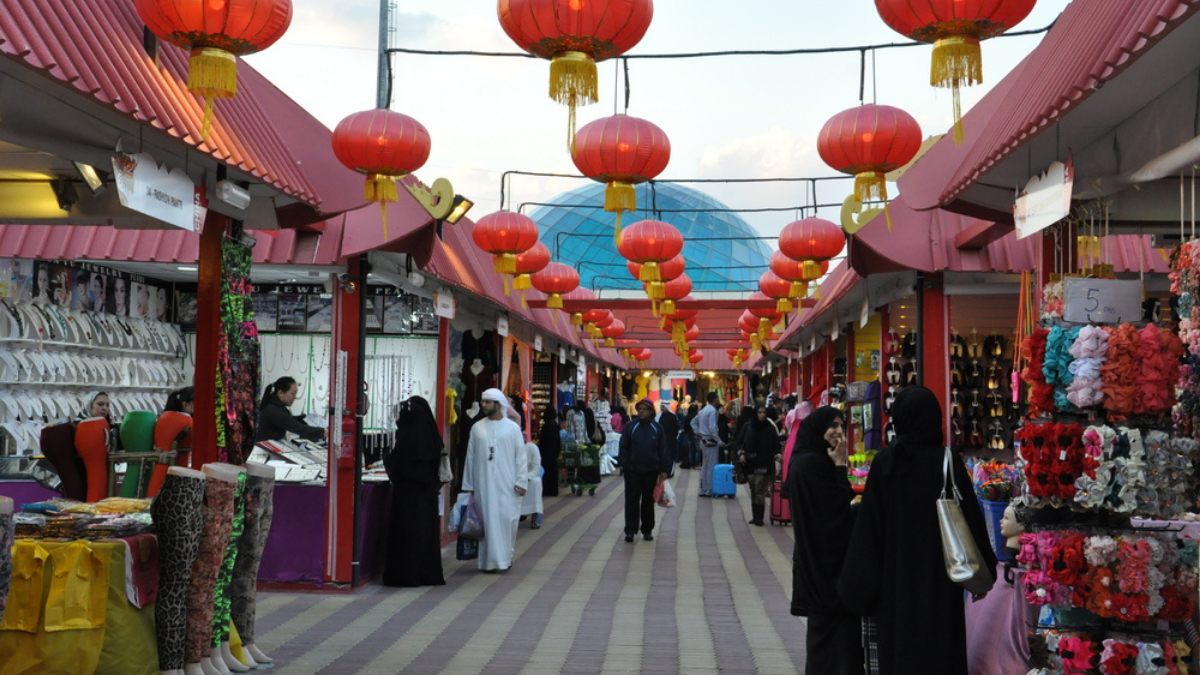 The Dubai Global Village fete is a fair deal for people who love to experience street style shopping at its best. Many popular businesses and retail brands set their outlets at this fair to give the customers a real-time experience. This diverse Global Village is set to be the absolute shopping paradise as people from all over the world can experience buying international labels in the same place.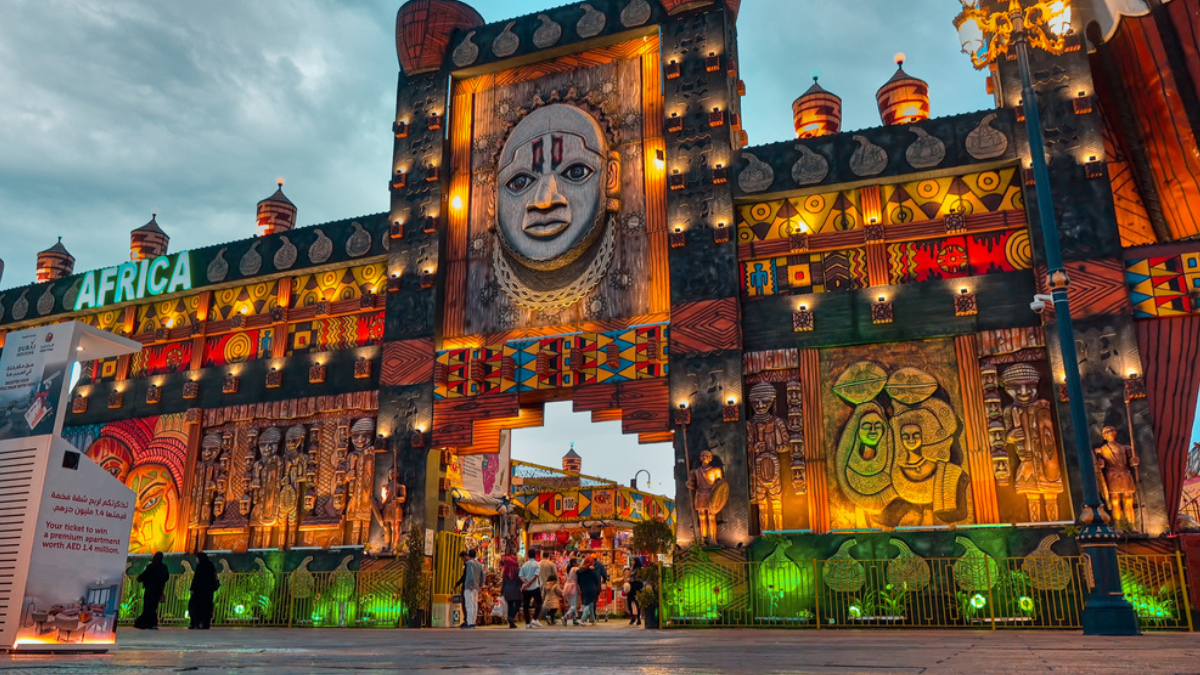 An array of pavilions featuring different cultures from all across the globe, the Global Village Dubai 2022 is a hotspot of diversity. Since every pavilion features a different set of cultures, it becomes easy for all the visitors to reach the variety of food items and products belonging to diverse cultures, heritage, and history across the globe. 
The nations that have participated in season 26 of the Dubai Global Village are as follows:
Turkey, India, Iran, Thailand, Syria, Palestine, Lebanon, Pakistan, Europe, Egypt, America, China, Africa, Kuwait, Afghanistan, Saudi Arabia, Iraq, South Korea, Morocco, Bahrain, Russia, Yemen, and, of course, the United Arab Emirates (UAE).
Moreover, the Khalifa Bin Zayed Al Nahyan Foundation and the Al Sana'a pavilions are back in season 26. Due to this, most of the Emirate's entrepreneurs got the lucky chance to sell their products to the largest global audience. 
Flavoursome Cuisines and Dining at the Global Village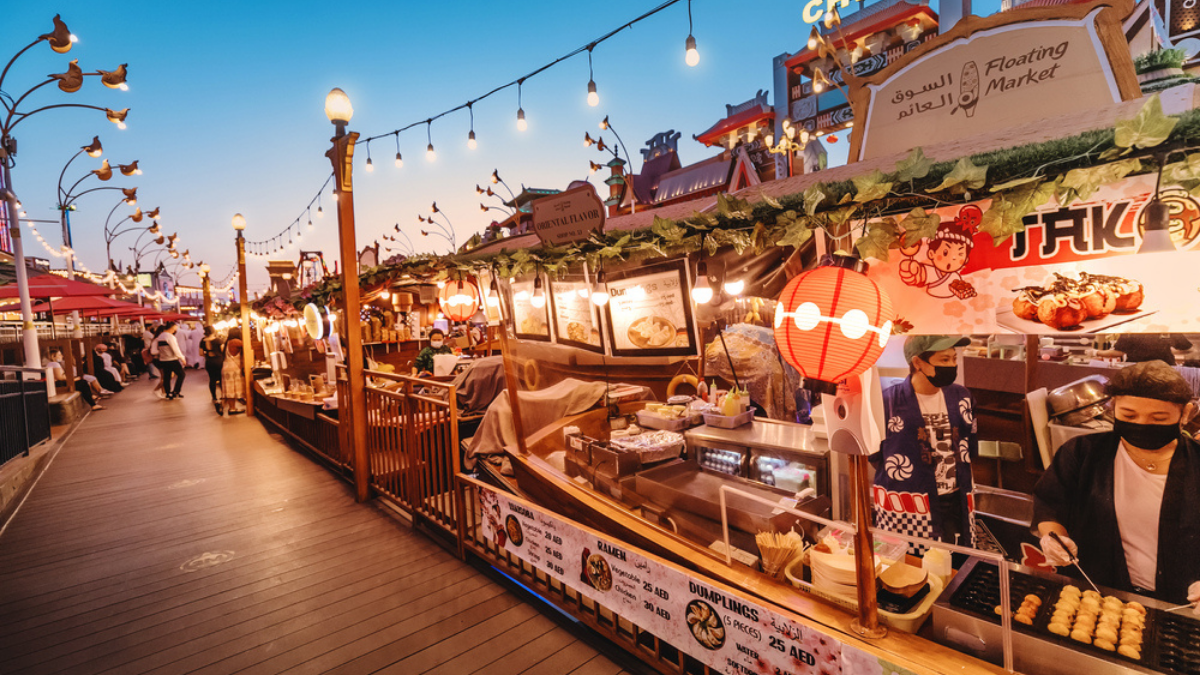 A fair is not fair without food! And when there is a global gathering, the food stalls are a must-have and the first thing to be in. Thus, season 26 of the Global Village features a variety of food options, be it a dine-in restaurant or a street food stall. 
Over 150 food kiosks serve savoury flavours from around the world. Also, some authentic and delicious food items are on offer, such as Turkish potatoes, Egyptian Koshari, dynamite shrimp, Thai food, and many more. 
In addition to this, there is also a railway market, idolised by Thailand's Umbrella Market, that sells candies, pastries, delicacies, and other food products from Asia and different destinations. The railway market has 14 compartments with more than 30 vendors selling delicious desserts, beverages, baked goods, frozen yoghourt, and confectionaries.
After ample retail therapy, the Global Village next moves toward presenting some interesting shows to keep the visitors entertained. These shows showcase the talents of street artists as well as child-friendly entertainment.
Make your kids' weekends happen! Watch the live kid's shows at the Global Village season 26.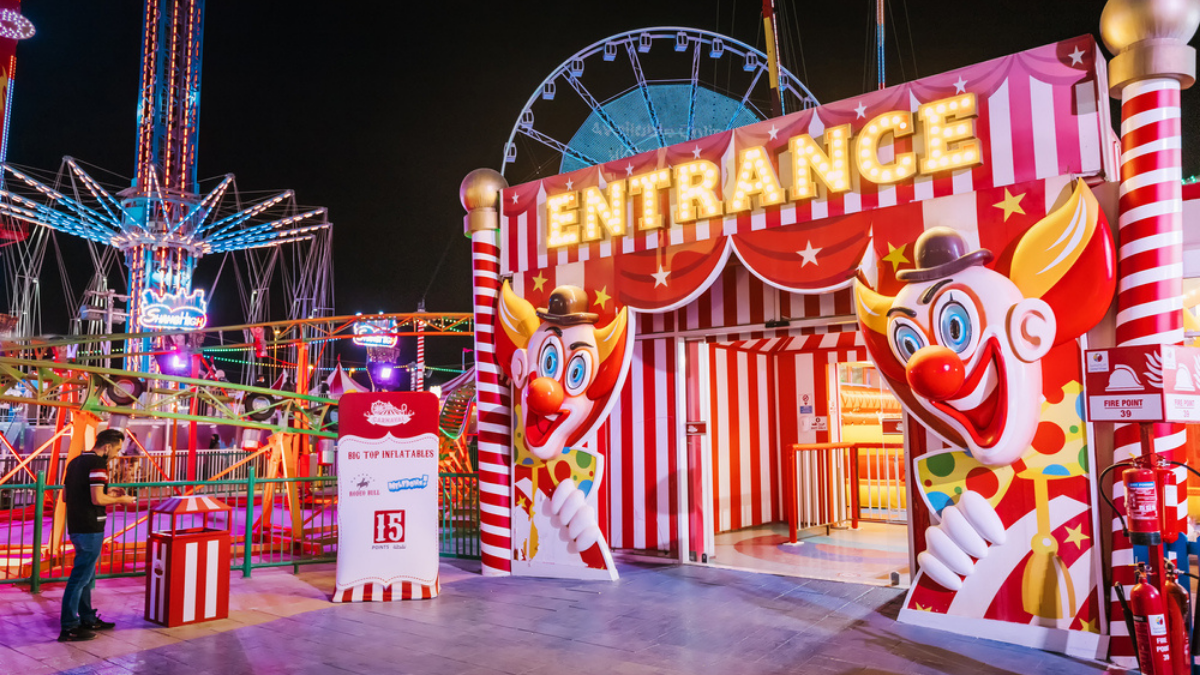 A signature show exhibits the main stage performance from across the world. Kids are cute and curious. They love watching their choice of characters perform on stage, like Peter Rabbit and PJ Masks.
Be ready to watch daredevil stunts in season 26 of the Global Village. Tank tricks, buggies, and gravity-defying stunts are among the most exciting and anticipated adventures that the season has to offer.
Besides this, the 26th season also brings its very first ever water-stunt show along with the 'Harbour-force' stunt show. And some of the death-defying rides, like the 75-foot high water dive, jet skiing, and flyboarding, are waiting to thrill the contestants with joyous adventure. 
The fair brings back the glittering street acts that included the Bollywood flash mob and the Double Dutch Skippers. So we suggest you keep your cameras ready to capture those moments in the blink of an eye. 
Fountains and Fireworks Show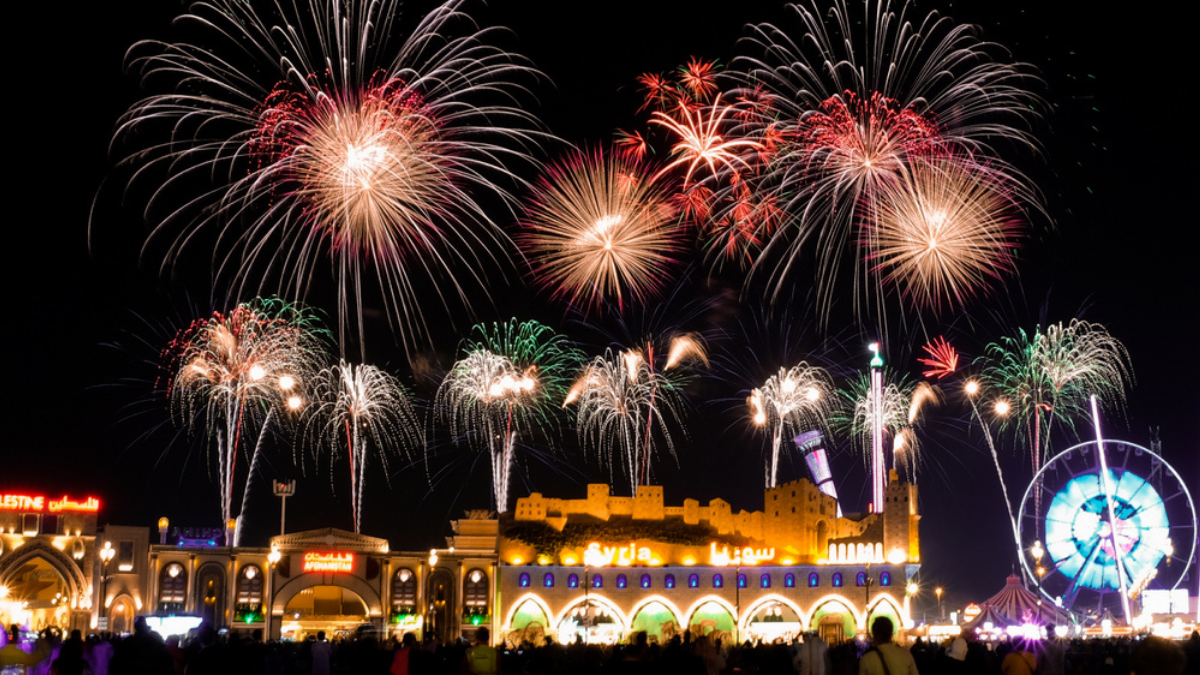 The stunning fountains are a new collection this season. With the maximised seating arrangement, this beautiful addition to the landscape offers a perfect chance to capture some unforgettable family moments. 
Accompanying the fountain feature, here comes the unique fire fountain to steal the show. Right through the season, these shows will entertain the visitors with different live performances. When we say "throughout the show," we also include the additional 4 weeks of the season's closing. The seating area of these shows also provides the visitors with some amazing views of the popular floating market. 
Global Village 2022 Location | Timing | Ticket
Location of the Global Village, Dubai
When planning to visit this family attraction in Dubai, you will definitely wonder about the venue. Do not worry, you can simply attend this global fair at Exit 37, Sheikh Al Mohammed Bin Zayed Road. 
Timing of the Global Village Dubai 2022
Planning a Global Village visit? First of all, you must know the right timing slots to schedule one as per your availability. So have a look at the suitable hours below to plan accordingly.
Thursday and Friday, from 4 p.m. to 1 a.m.
Saturday and Sunday, from 4 p.m. to 12 a.m.
All Mondays are family days. The timing will remain the same, but the fair only gives access to couples, families, and women. 
Global Village Tickets Price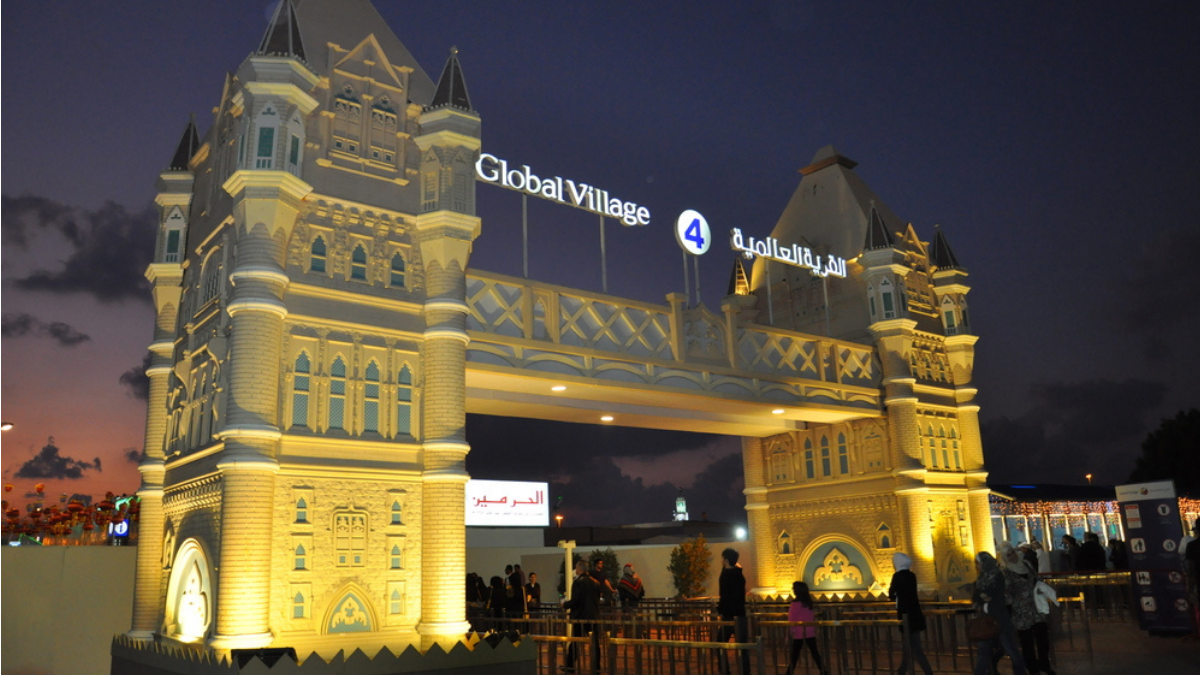 | | |
| --- | --- |
| Ticket Type | Ticket Price |
| Online Tickets | AED 15 |
| Offline Tickets | AED 20 |
| Tickets for people with determination and their single carer | Free access |
| Tickets for children under 3 years | Free entry |
| Tickets for senior citizens, (people above 65 years of age) | Complimentary entry |
Note- 
Tickets of the Global Village season 26 are valid from October 26th, 2021, to May 7th, 2022.
The tickets purchased for Global Village 2022 are non-refundable.
The Global Village tickets are for one-time use only.
The ticket charges of the Global Village Dubai include 5% of VAT.
Smoking is strictly prohibited at this public fair.
Over to You :
Dubai is already an attraction and entertainment hub no matter where you visit the Emirate – tall towers, or the Global Village. Most of its events include visitors from across the world, which takes every event to a next level. Therefore, to keep the visitors engaged, this fair brings a lot every year, from cuisines and shows to rides and retail stores. Thus, the event will be extended for 4 more weeks to inject the visitors with an additional dose of entertainment. Hence, it is advisable to pre-book your entrance by finding a suitable timing slot to participate in Global Village Dubai 2022 and everything that this 'Super' fair brings along.
Frequently Asked Questions (FAQs)
How long do I need to spend at Global Village?
At least 4 hours are required to enjoy the Global Village as it has a lot of stuff that includes food, drinks, rides, etc.
When is the best time to visit the Global Village of Dubai?
The best time to visit Global Village is around 4 pm because it gets more crowded after that.
What is the process for participating in Global Village Dubai?
You can participate in the Global Village of Dubai by just purchasing a ticket.
What date does Global Village close in 2022?
The global village Dubai 2022 was earlier planned to operate till April 10, 2022, but has now been extended to its latest closing date, i.e. May 7th.
Was Global Village open until June 2021?
Unfortunately, the Global Village did not open as planned in June 2021. It's an open-air market, and it gets too hot in the summer to visit this market.
Is Global Village Dubai still open?
Yes, you can visit this heart of wonders (the Global Village) for 4 more weeks, till 7th May instead of April 10.