Everybody needs a change and break from their daily dose of routine life. Living in Dubai provides that work-life balance that we all yearn for. Even a tiny break from the mundane can recharge your batteries and revitalise your mind. The Emirate has some of the best options for you to fulfill your interest in visiting the most peaceful places in Dubai for much-deserved relaxation.
Must-Visit Peaceful Places in Dubai
Amongst the glitz and glamour of Dubai, it is also home to many peaceful destinations. Depending on your preferences, you can watch birds or animals in their natural habitats or visit a park that provides you with numerous vantage points to experience the city's growing skyline. The Emirate has options to offer for varied areas of interest. 
We have curated a list of the most peaceful places in the city that you should consider visiting, especially if you yearn for a break from the mundane life. 
1. Al Qudra Lake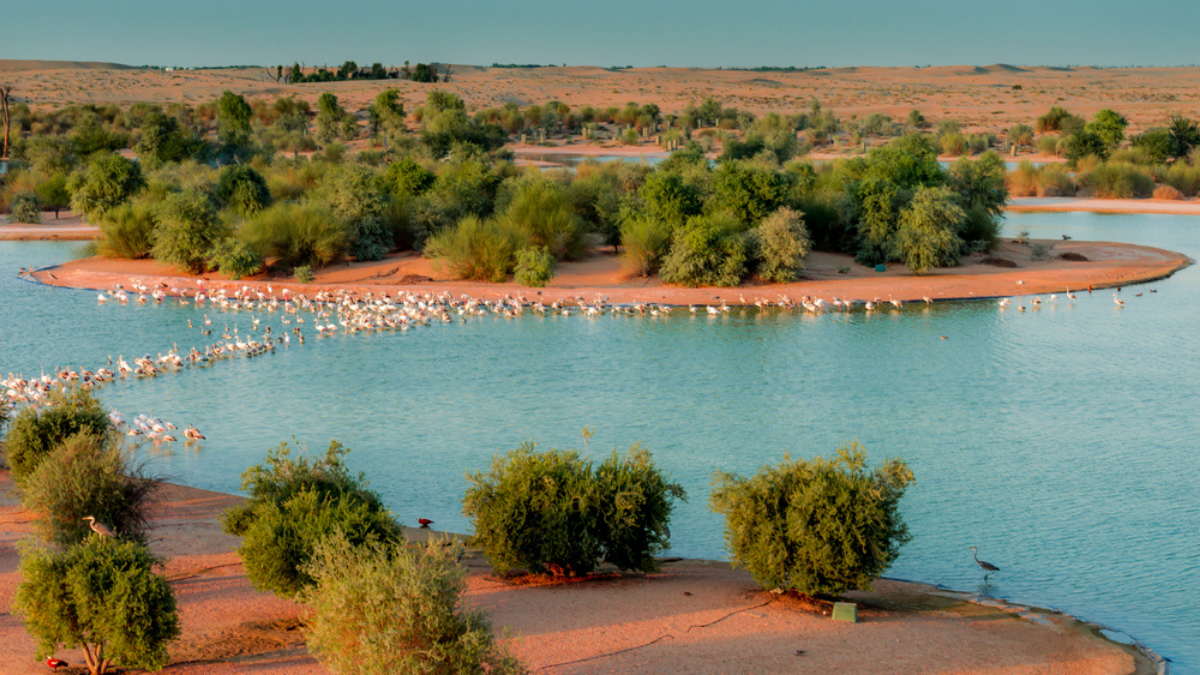 Location at : Al Qudra Road (D63)
Those seeking tranquil scenery will find a natural desert oasis. Part of the Al Marmoom Desert Conservation Reserve, these artificial lakes blend beautifully into their surroundings. This eco-tourism spot is trendy for wildlife enthusiasts and casual admirers looking to reconnect with nature. With over 170 bird species, native or migratory, this spot is a photographer's dream. You can also experience some breath-taking sunsets in this area. Al Qudra Lake is one of the most peaceful places in Dubai. 
2. Dubai Water Canal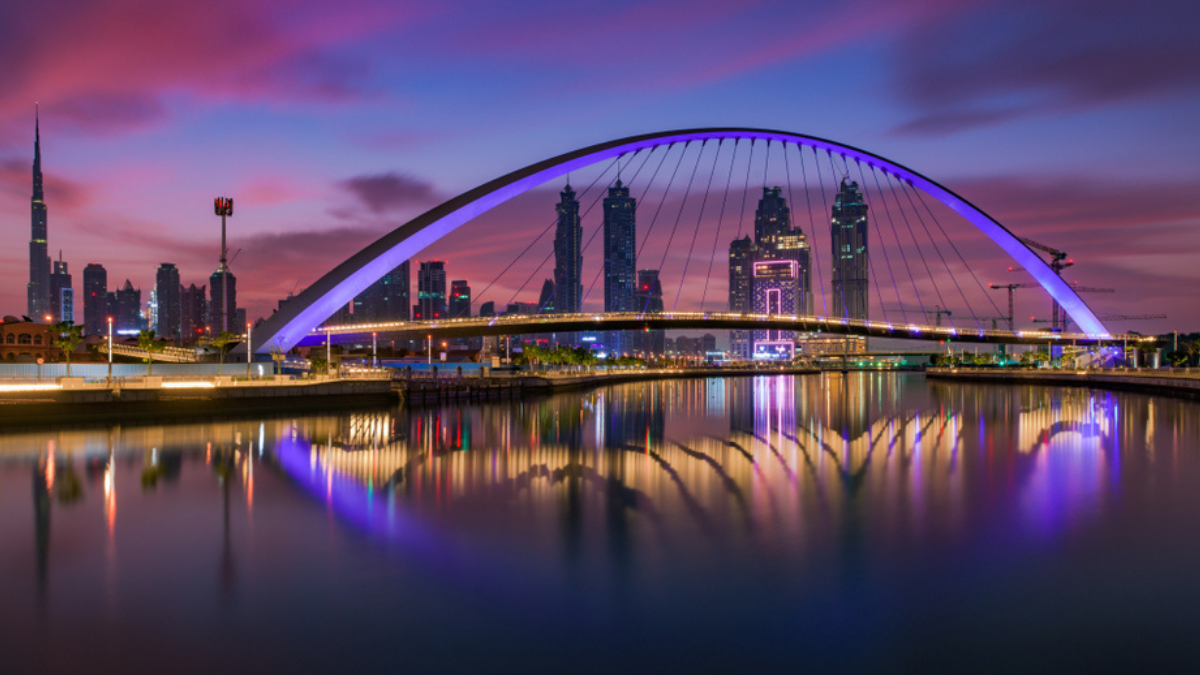 Location at: Sheikh Zayed Road, Safa Park, Al Wasl, Jumeirah
One of Dubai's most scenic yet peaceful places, visitors can walk, run, or even cycle along the 6.4-kilometre waterfront on either end of the canal. Also adorning the waterway are five pedestrian bridges that offer crucial vantage points to soak in the city's glistening skyline. You can also partake in ferry rides that make your way through the canal to enjoy a leisure-filled afternoon. 
3. Dubai Creek Park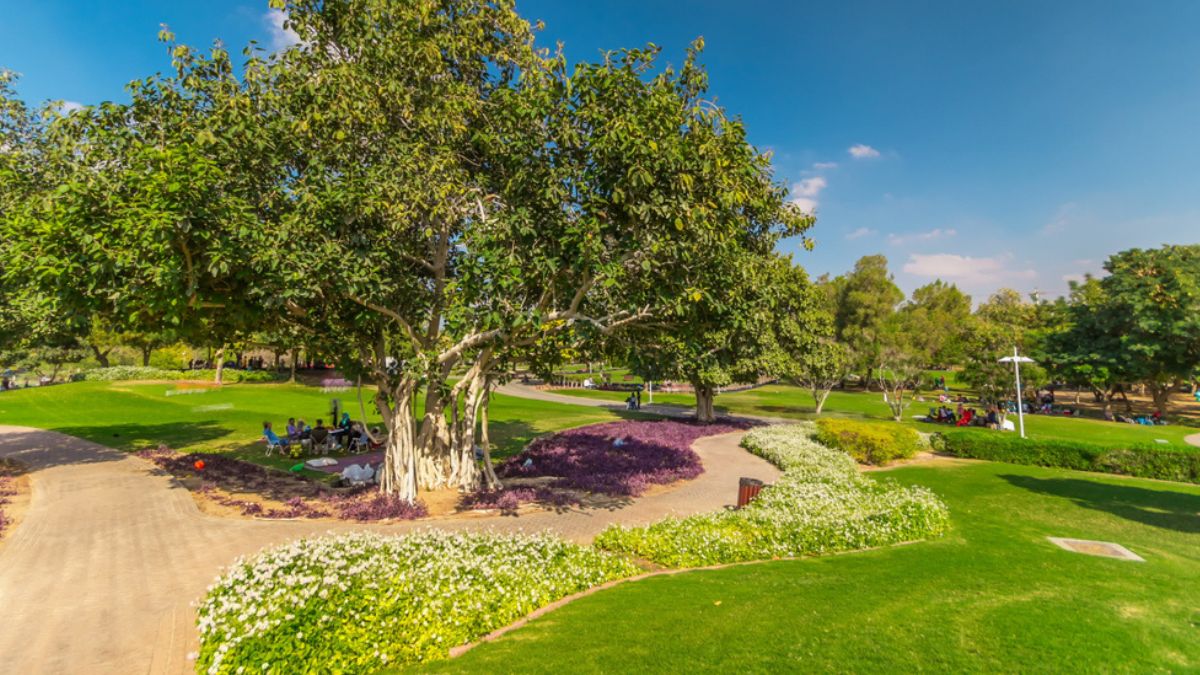 Located at: Umm Huraira 2
Entry Fees: 5 AED
Creek Park sits right on the edge of Dubai Creek. It is the second-largest park in the city, featuring large acres of lawns, botanical gardens and children's play areas. You can stroll along the promenade, watch traditional dhows sailing in the water or even relish a live show at the open theatre. The best way to explore this place is through a bike, which you can rent. The park also provides many fun activities such as go-karting, mini-golf and the Dubai Dolphinarium. This makes our list of attractions that are one of the most peaceful places in Dubai. 
4. Jumeirah Fishing Harbor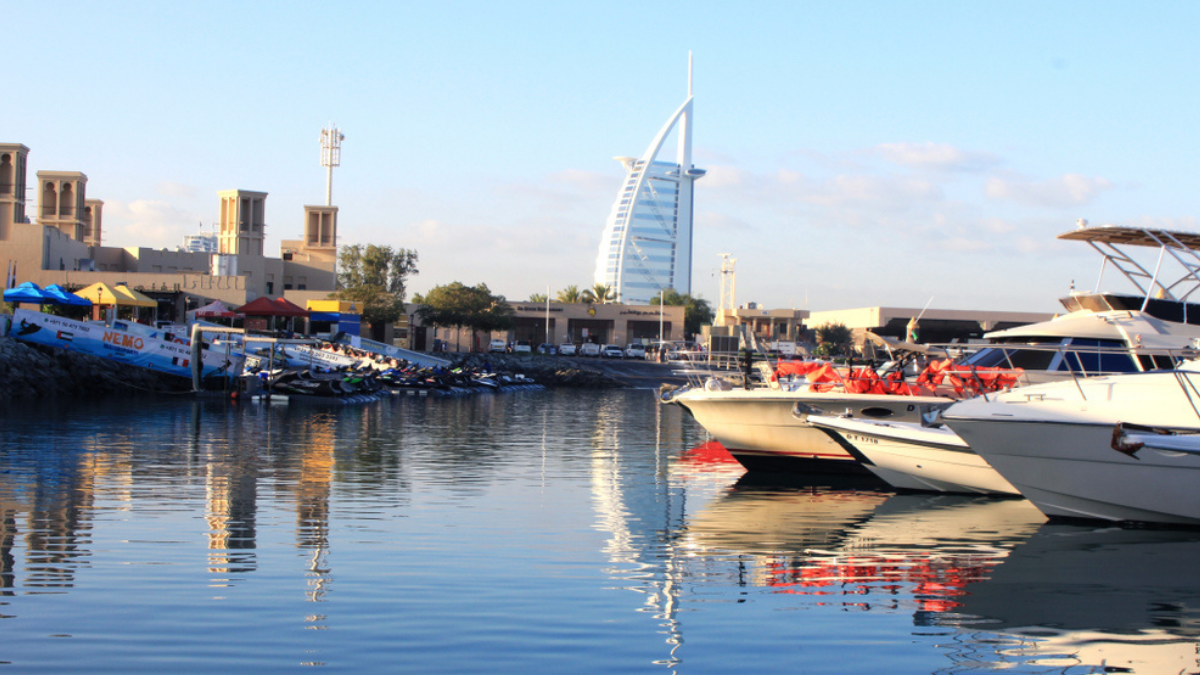 Located at: 2 5 A Street, Dubai
This Jumeriah Fishing Harbor celebrates the rich fishing culture while offering restaurants and cafes with perfect sea views. Visitors can enjoy a pleasant day surrounded by fishing boats at the docks. Soak in the cool breeze while admiring the deep blue views. You can stroll down the lantern-lit walkways or partake in water sports like jet skis or wakeboarding. If you are looking for a peaceful place in Dubai, you can best bet this is one of those areas.
5. RAS AL KHOR WILDLIFE SANCTUARY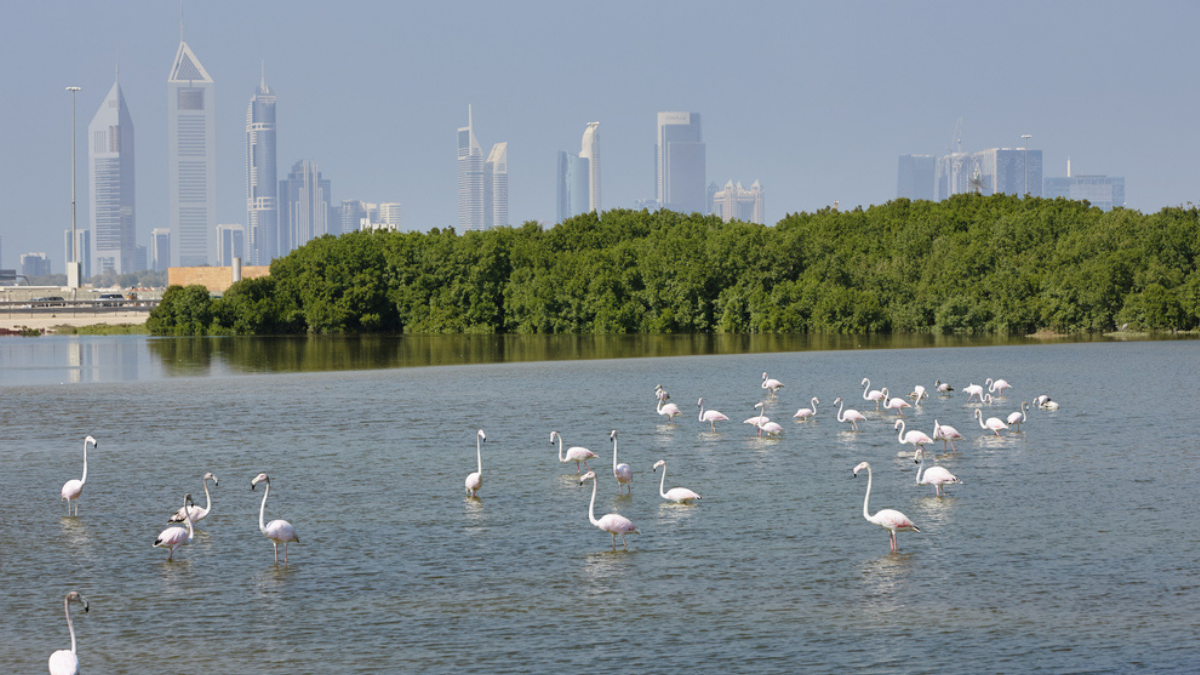 Located at : Baniyas 20, Baniyas Road, Deira
Ras Al Khor Wildlife sanctuary should be on your list if you love bird watching. This sanctuary is home to many migratory birds that reside in this region during the wintertime. The wetland reserves here feature a variety of salt flats, mangroves and lagoons for the birds to use as their habitats and nests. Essentially this is an area that allows visitors to admire the birds while maintaining the quality of the size of these winged inhabitants. 
You can easily find about 180 bird species, such as Flamingos, Grey Heron, Socotra Cormorant, Black-Winged Stilts, and Kingfisher. Therefore, if you love to discover wildlife and be amongst nature, this is one of the most peaceful places in Dubai. 
6.  Parks in Dubai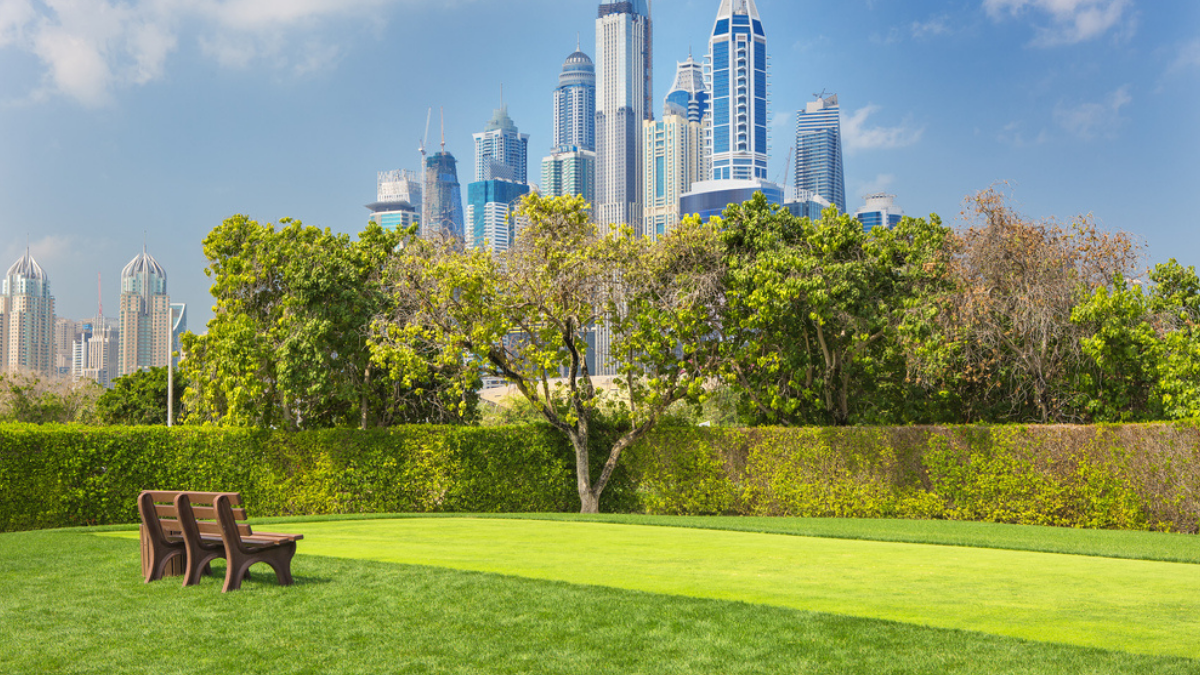 At times you can find the most peaceful and calm places within Dubai City limits. The city has some serene parks one can ever set their eyes to. And you can enjoy the tranquillity of these recreational grounds at any time of the day, each trip providing a different experience. 
7.   Night-time Swim at Beaches in Dubai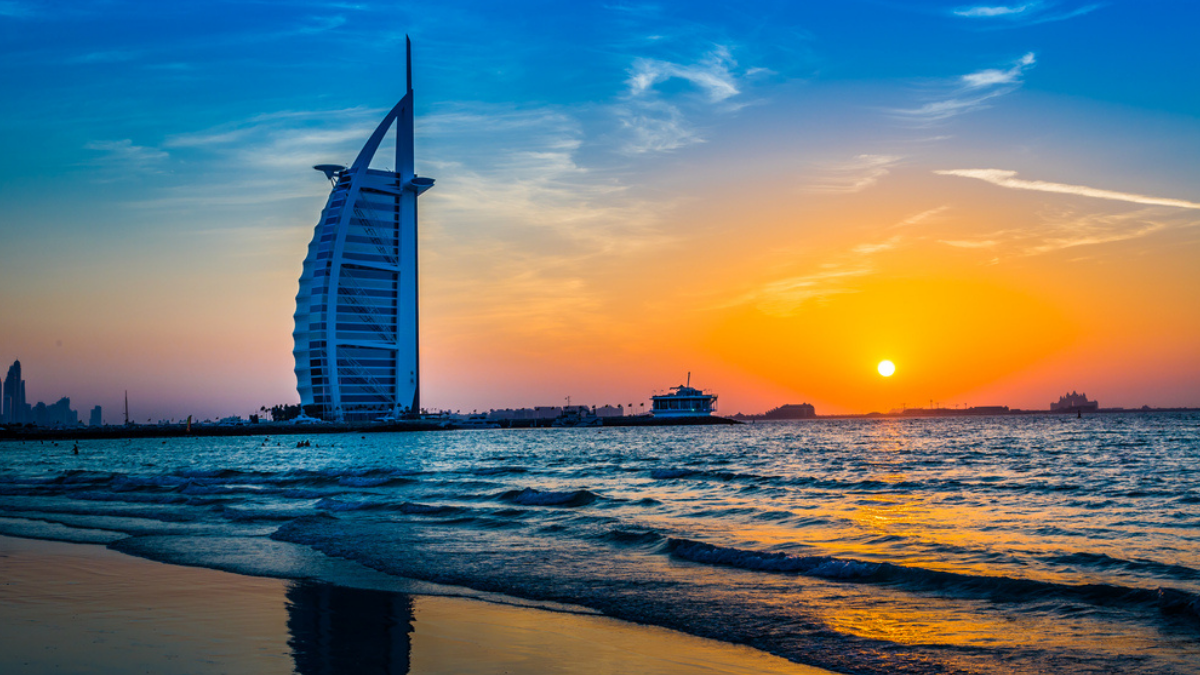 While some like to spend their relaxing time watching birds and being close to nature, many want to spend their evening with a relaxing night-time swim. And the Emirate has many night-time swim beaches, which are safe and fun for you to take a dip in, which makes for a great addition to your list of the most peaceful places in Dubai. 
Frequently Asked Questions (FAQs)
What are the relaxing activities that one can consider in Dubai?
There are various relaxing activities that any individual can opt for starting from bird watching to walks to beachside activities.
What are the different places to visit for a relaxing getaway?
You will love doing many activities when you want to escape from your routine and do something relaxing and peaceful. These places include parks in Dubai, beaches, wildlife sanctuaries, desert experiences, bird-watching, etc.
Can you find greenery anywhere in Dubai?
To promote the concept of greenery all over the city, the Municipality has made sure that there are more green parks around.
Name of places for walk-in Dubai?
Different places for a walk in Dubai are Palm Jumeriah Crescent, Burj Park, Arabian Ranches, Deira Gold Souk, Dubai Marina, Jumeriah Corniche, Jumeriah Lakes Towers and Quranic Park.
What is Dubai well-known for?
Dubai is well-known for its luxury, wealth, nightlife, shopping malls, art, and architecture. The Emirate is also famous for its palm islands, diversity, wide array of food and beverage options, and all-inclusive accommodation options.