Dubai gives an opportunity to unwind, relax, and admire life. You will enjoy the skyline, lucrative hotels, scenic islands, vibrant nightlife, and abundant culture. While other tourist hotspots faced crises in the post-pandemic period, Dubai's tourism thrived. There is an ever-increasing demand for luxury and extravagance.
In 2016, 15.27 million visitors visited Dubai, making it the most visited place. 
Top 5 Reasons for Tourism Growth in Dubai
Let's look at the top 5 reasons for tourism growth in Dubai and will continue to prosper with time.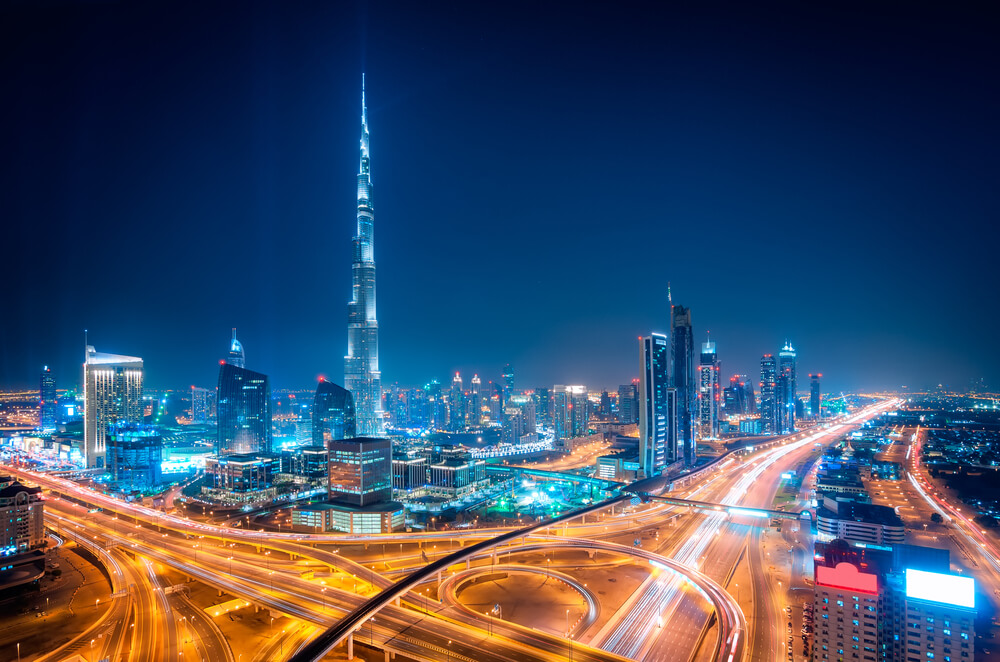 Dubai's population persists in thriving as numerous people seek global work opportunities. The free zone (tax-free trading zone) permits setting up businesses with bigger capital, contributing to employment opportunities. 
A cultural food coma awaits you as you are served everything from vegetarian cuisine to non-vegetarian delicacies, such as 'samboosa' and 'chelo kebab'. Dubai's street food includes many dishes from around the world, so there is something for everyone.
Dubai-land is the tourist hotspot in Dubai as it presents cultural and entertainment activities. The retail therapy of Dubai offers illimitable handicrafts, artistic, clothing and electrical products at a relatively low price compared to other metropolitan cities. 
Several international universities are operating in Dubai, expanding its profile as a capital for education. The number of international students in Dubai is growing at a rapid pace. 
The UAE is also a multicultural and religious Emirate, and it is home to numerous temples, churches, gurudwaras, and other religious institutes. 
Expats will boost Dubai's tourism as their families visit Dubai.
Dubai is a shopping paradise for retail purchases. The city is the home to some of the largest shopping malls, such as The Dubai Mall, located in downtown Dubai. Around 1200 retailers are proffering high-street favourite brands like Zara and Gucci. Individuals can also find luxury labels on Fashion Avenue.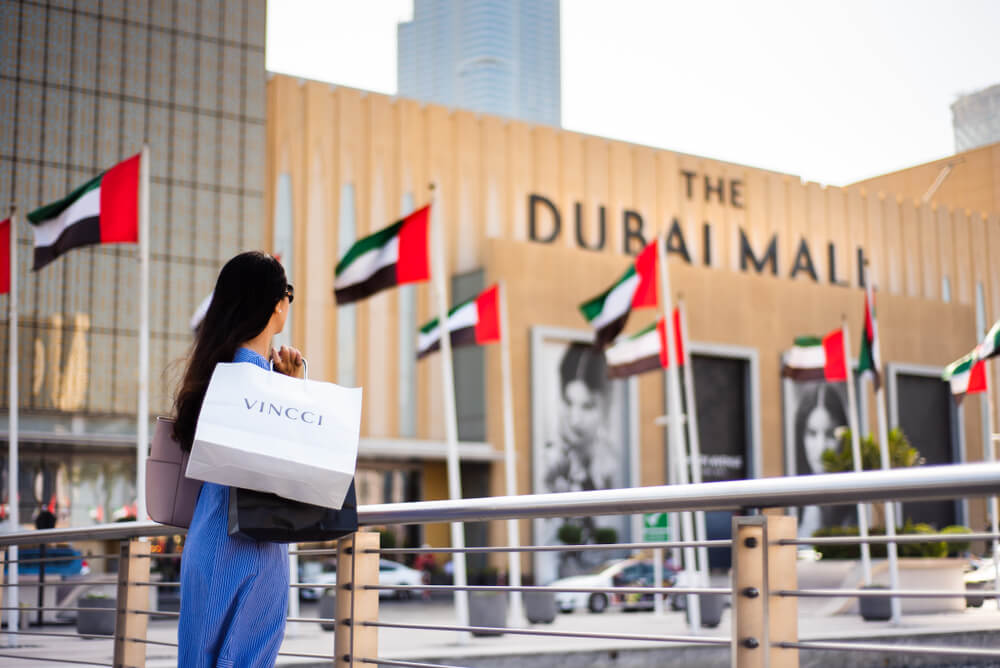 The taxes on luxury and high-end fashion products are relatively low compared to other metropolitan cities. This is good news for shopping enthusiasts, and numerous travellers visit Dubai to make pocket-friendly purchases.
One may also visit the famous Deira Gold Souk Dubai, which sells gold, diamonds, platinum, and silver at considerably lower prices than several European countries, such as the United Kingdom.
Dubai Harbour, the MENA's Largest Marina
The city of gold features the largest marina in the Middle East and North African region (MENA). Sheikh Mohammed bin Rashid Al Maktoum announced the development of the 'Dubai Harbour' project. The project spans over 20 million square feet, including 1,400 marinas, ports, a terminal, flavoursome restaurants, lucrative residential buildings, office workspaces, hotels, multiple cafés and a humongous shopping centre covering 3.5 million square feet. The Dubai Harbour also features a Dubai Lighthouse.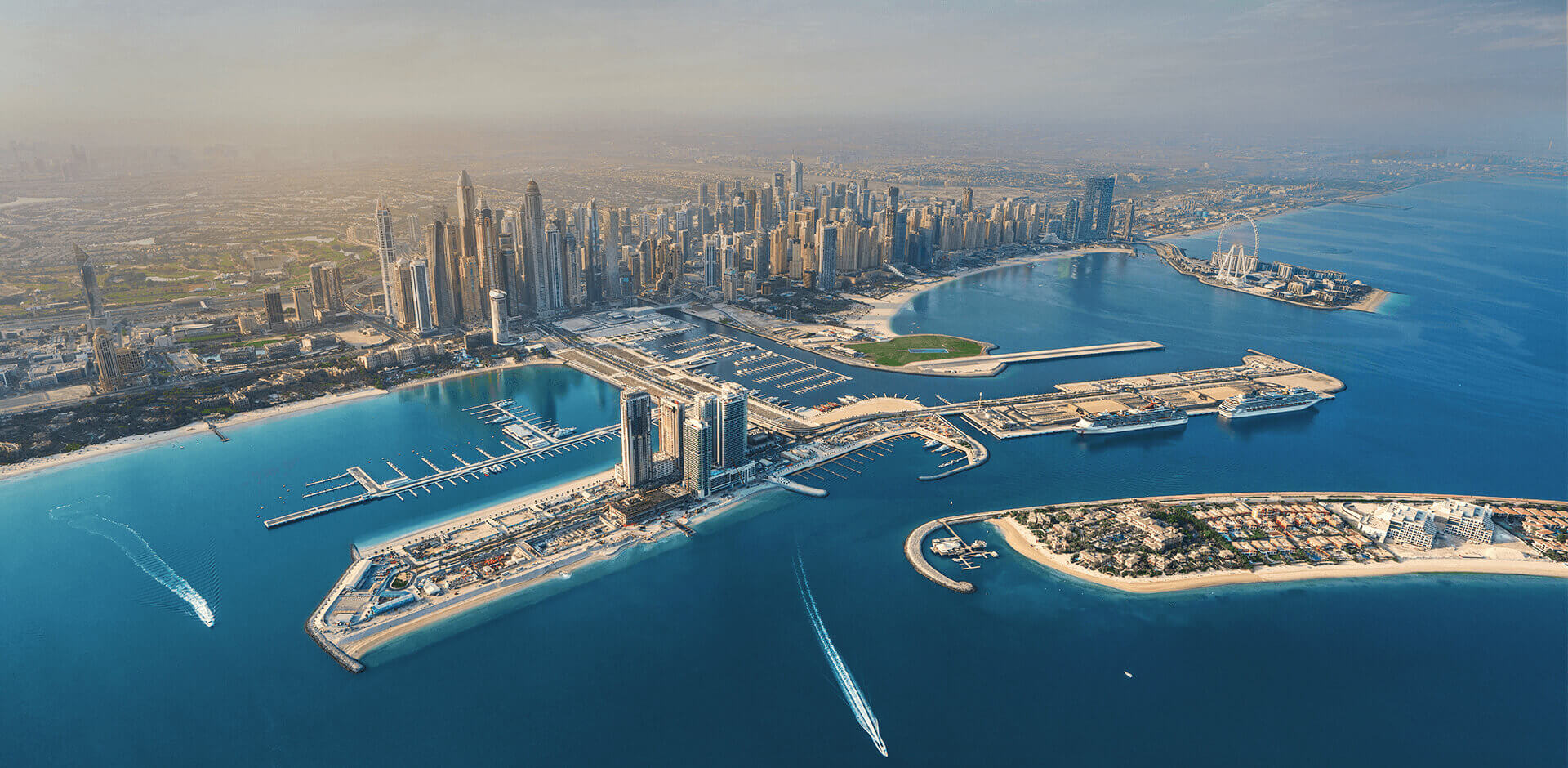 The primary focus of Dubai Harbour is to boost marine tourism in Dubai. The harbour is being built to acquire a substantial amount of land that can handle yachts up to 85 meters. As a result of the harbour's proximity to Palm Jumeirah and the new Bluewater, it will also result in a massive influx of on foot tourists. It also features a walkable bridge connecting Palm Jumeirah's west crescent.
Dubai isn't a regular tourist destination; it offers a unique experience and lavish lifestyle. The aristocratic hotels such as Address Hotels are one of a kind. From waterfront resorts to fine dining at skyscrapers, Dubai has it all. Dubai has several hotels that attract tourism due to their amenities and beautiful skyline views with several savoury dishes.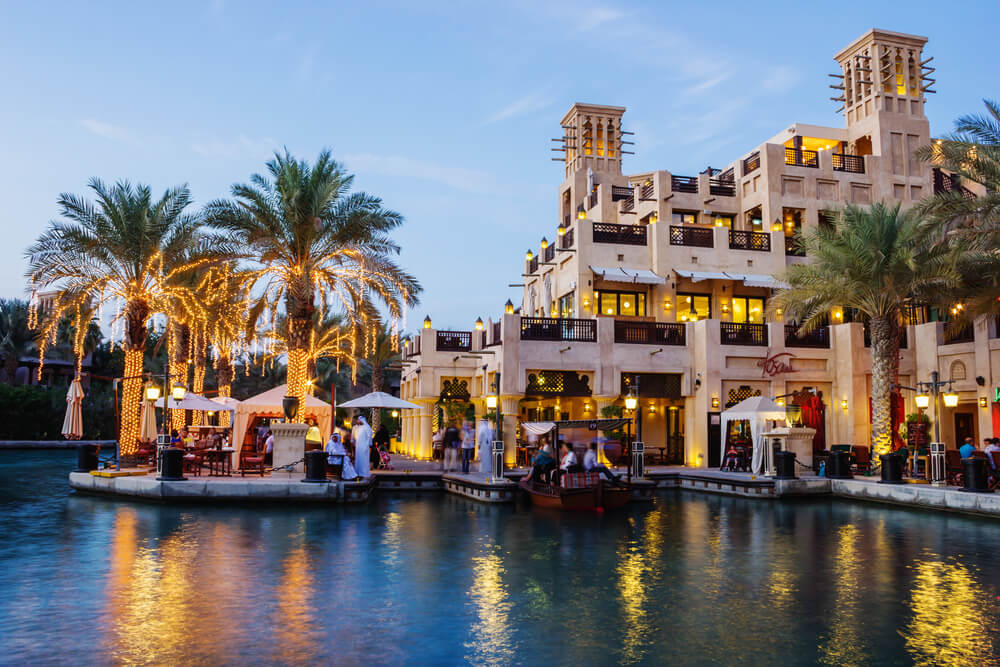 The tourists got an opportunity to stay in the hotels overlooking the coast of the city's heart, glimpsing the world's largest skyscraper, Burj Khalifa. Furthermore, The Burj Al Arab is one of the laps of luxury, consisting of about 100 room suites propounding exclusive amenities. 
Dubai's Tourism – Scenic Tourist Spots
Away from the hustle and bustle of city life, one can soak up the sun on these beautiful islands. The scenic island of Dubai attracts tourists from all across the globe.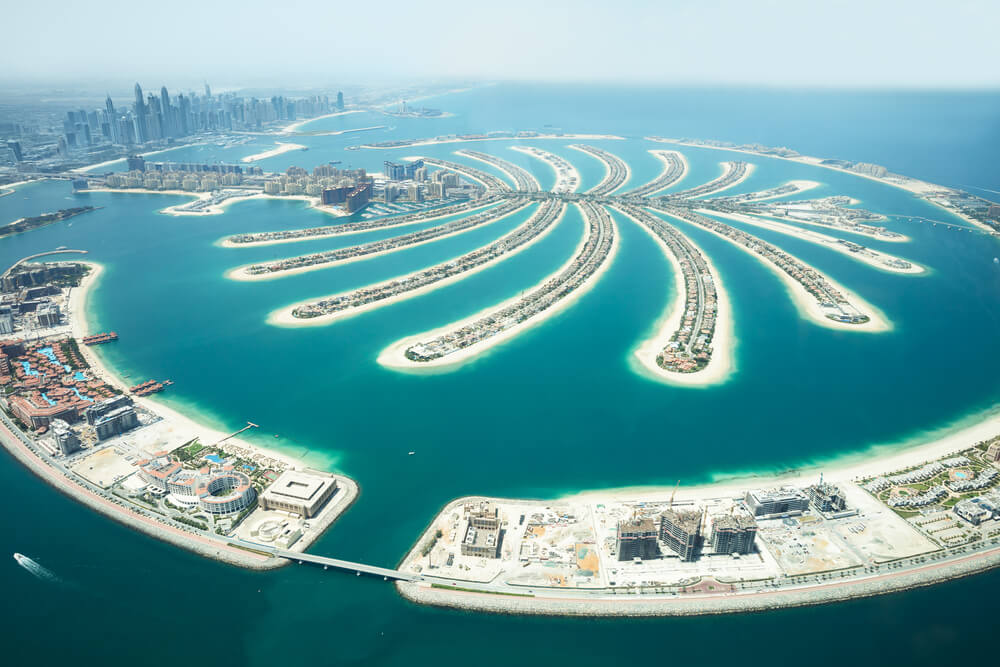 Palm Jumeirah is one of the magnificent islands of Dubai. The island has an incredible, attention-grabbing aquarium named 'The Lost Chamber Aquarium'. Palm Jumeirah also allows tourists to take a bird-eye view of the city of the gold via a helicopter service, which is an unmatched experience.
Overlooking Dubai Marina, Bluewaters Island has retail, residential, leisure, hotels, and amusement areas. More than 200 retail and dining concepts in the lifestyle destination, centred around the world-record-breaking Ain Dubai observation wheel.
Ras Al Khaimah has 7,000 years of fascinating history, culture and tradition, situated about an hour away from Dubai. This location promises an easily accessible and authentic Arabian experience. The Emirates features lush green mangrove trees, pristine beaches, green oases, terracotta dunes and splendid vistas of the majestic Hajjar mountain ranges. Moreover, The UAE's highest mountain peak, "Jabel Jais", is also situated, offering a 10 degrees lower temperature than the sea level.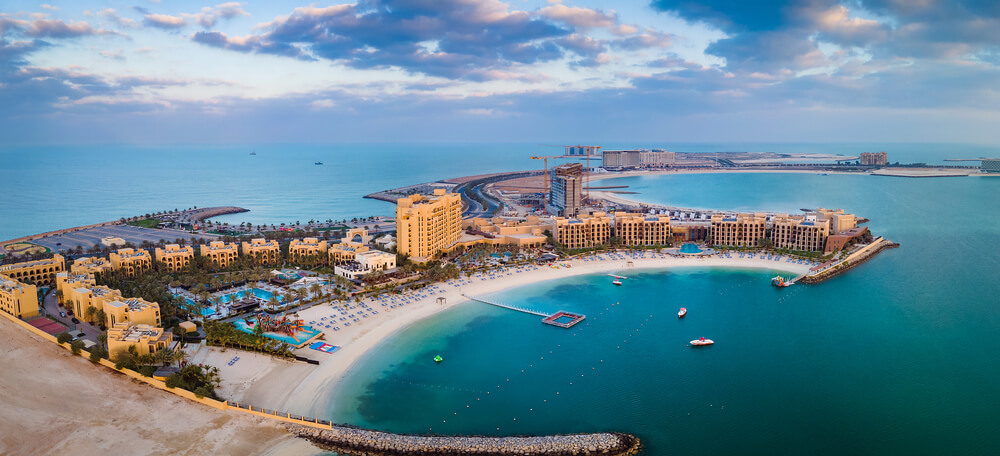 Several fun activities that the tourists relish are as follows:
World's longest zipline – Jais Flight

Jais Sky Tour

Al Waidi Equestrian Adventure Centre

Bear Grylls Explorer Camp

Jais Ropes Course

Jais Sledder

VOX Cinemas

Super Bowling Centre

Bassata Desert Village

The Ritz-Carlton Spa and Rainforest

Al Hamra Marian and Yacht Club

Sawan Camel Race Track
The activities mentioned above are only a few of Ras Al Khaimah's activities. The location also features archaeological sites that boost tourism in Dubai as it shows the rich and impressive cultural history.  
Dubai is the home to one of the world's largest suspended aquariums. The aquarium is located on the ground floor of the Dubai Mall, which features over a thousand aquatic animals of over 140 species.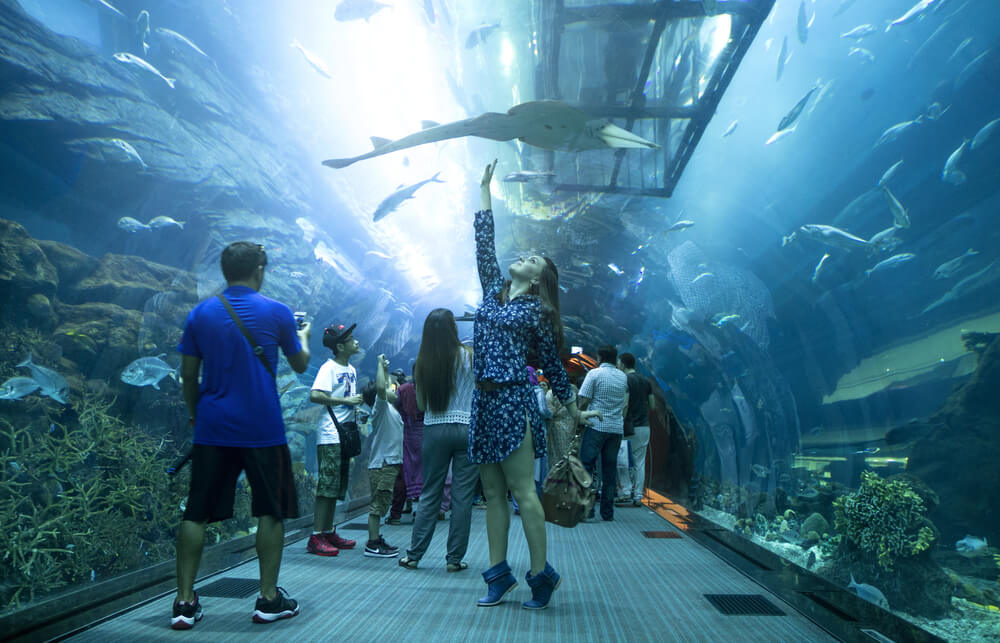 The Dubai aquarium features a 40-meter-long tunnel 11 meters below the surface. Moreover, the walkthrough tunnel offers a 270-degree view of the aquarium.
In addition, two levels above the Dubai aquarium, there is an underwater zoo, leading you towards the three ecological zones: Living Ocean, Rocky Shore and Rainforest. In the 40 individual displays, tourists can glimpse a variety of species of aquatic and amphibians.
Positive Impacts of Tourism in Dubai
Tourism in Dubai enhances personal income, tax revenue, and living standards and generates more employment opportunities. A few more positive impacts of Dubai's tourism industry are as follows:
The socio-cultural impacts are associated with people from different cultural backgrounds, behaviours, relationships, attitudes and worldly goods.

The tourism industry has established itself as one of the powerful amplifiers for economic division. It is expected that tourism in Dubai will generate about AED 280.6 billion to the UAE's GDP by the end of the year 2028.

Dubai's tourism industry will account for almost 296.5 thousand employment opportunities, enhancing the nation's economy.

Negative Impacts of Tourism in Dubai
As a result of Dubai's growth in tourism, the following negative impacts have been observed:
The increase in tourism calls for more visitors on board, causing a high utilisation of resources that may cause excessive pollution. 

Mass eviction is one of the negative impacts of tourism. The travelling industry is no less than a pursuit of profit. It has been seen several times that the locals and small businesses have to face eviction from their residences to make major chains and resorts to attract tourists.

Excessive uses of resources are also a disadvantage of tourism in Dubai. On an estimate, 100 luxury hotels blow as much water in just a month as 100 residents do in 2 years. Tourists can deplete local water supplies and create a water scarcity for permanent residents.
Dubai Ranking in Tourism
Dubai notices a massive influx of tourists throughout the year, has around 16 million international visitors, and ranks fourth for tourists. Over the past few years, Dubai has maintained its global image as a popular destination. In 2016 Dubai jumped to the top rank tourist destination as international visitors spent about USD 31.3 billion, exceeding the second-ranked capital of England, "London", with an estimated value of USD 19.8 billion.
Bottom Line
Dubai is witnessing an ever-increasing growth in the tourism industry, and the government is making investments in the same direction to boost tourism. The diverse culture plays an integral role in acquiring tourists from all across the globe. The city of gold has a burst of year-round sunshine, ideal for touring – the Dubai skyline, scenic views, and luxurious scenic proffer an unmatched experience. Furthermore, the city has initiated multiple projects to boost tourism and fulfil the required demands.
More Useful Articles for You :
Frequently Asked Questions (FAQs)
What are the factors that led to an increase in tourism in Dubai?
The factors leading to the increase in tourism in Dubai are the country's work opportunities, global education, tourist destinations and religious importance. Moreover, historical and cultural significance also plays an integral role in boosting tourism in Dubai.
Why is tourism in Dubai so popular?
Dubai is a popular tourist destination because it features shiny skyscrapers, beautiful beaches, sand dunes, flavoursome restaurants, and an unmatched shopping experience are one of the few reasons why Dubai is so famous in terms of tourism. Moreover, the activities give tourists an adrenaline rush; such activities include skydiving, jungle and desert safaris, etc.
Why is Dubai a hub of tourism?
Dubai has a burst of year-round sunshine, a favourable climatic condition for touring. The entertainment centres and recreational facilities serving toothsome dishes make Dubai a tourism hub.
What attracts Dubai tourists?
Dubai's major tourist attractions are the contemporary sightseeing attractions such as the world's tallest structure Burj Khalifa, grand shopping malls, mammoth aquariums, and the scenic island created by land reclamation. The city of gold has numerous cultural highlights and glamorous modern add-ons.