Dubai is not just about towering architecture, shopping or a lavish lifestyle. With time the city of gold has become a favourite place for couples too who want to ignite the fires of their eternal love within. An enigmatic city amidst the desert, Dubai is nothing less than the romance that you may find in Rumi's poems. From starlit desert safaris to balloon rides at dusk, get ready to discover the most romantic places in Dubai and the best romantic restaurants in Dubai on your next trip to the metropolis.
10 Most Romantic Places in Dubai
Take a look at the ten most romantic places in Dubai and plan a perfect vacation for you and your better half.
Explore The Love Lake In Al Qudra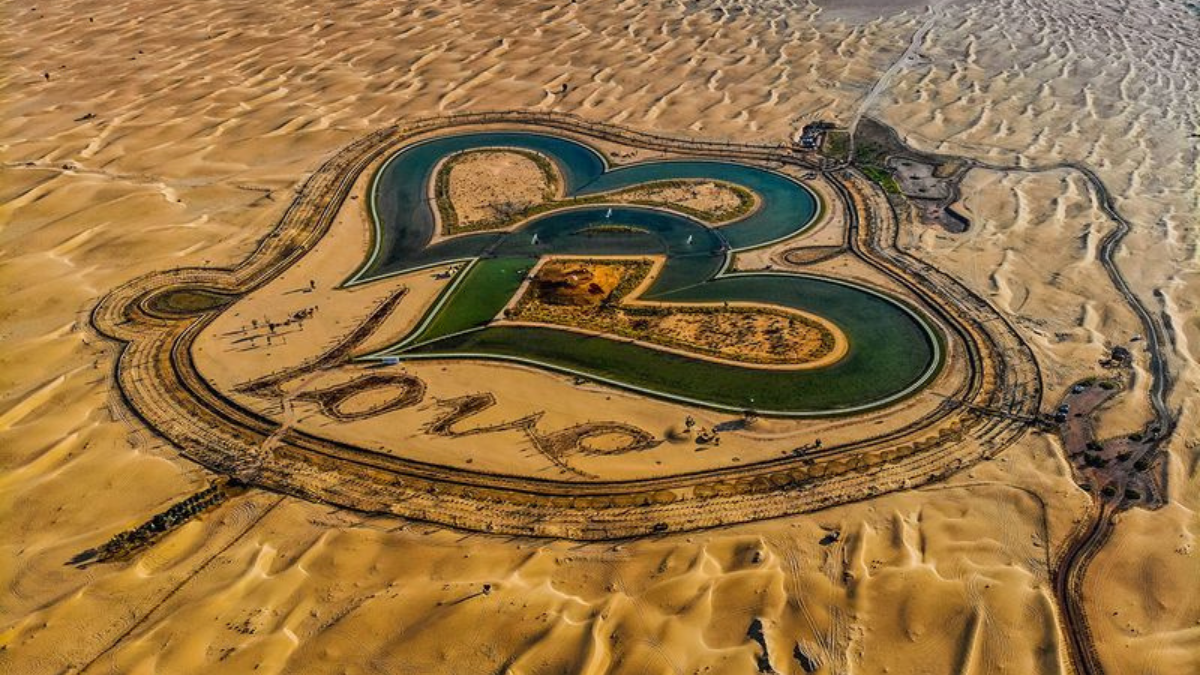 Love Lake is one of the most beautiful and romantic places that you can visit in the city of gold. Amidst the never-ending stretch of desert, the two huge interconnected heart-shaped lakes signify the power of love in the direst of places. The two lakes are, in fact, so enormous that they can be seen from out of space.
It was opened in 2018 and gained popularity after the Dubai Crown Prince and CEO of the Council of Dubai – Sheikh Hamdan bin Mohammed bin Rashid Al Maktoum posted its pictures on his Instagram. The beautiful plants and flowers surrounding the lake add to its mesmerising beauty.
Enjoy barbeques and the mystical desert dusk with the love of your life as you create some memorable Insta moments at Love Lake.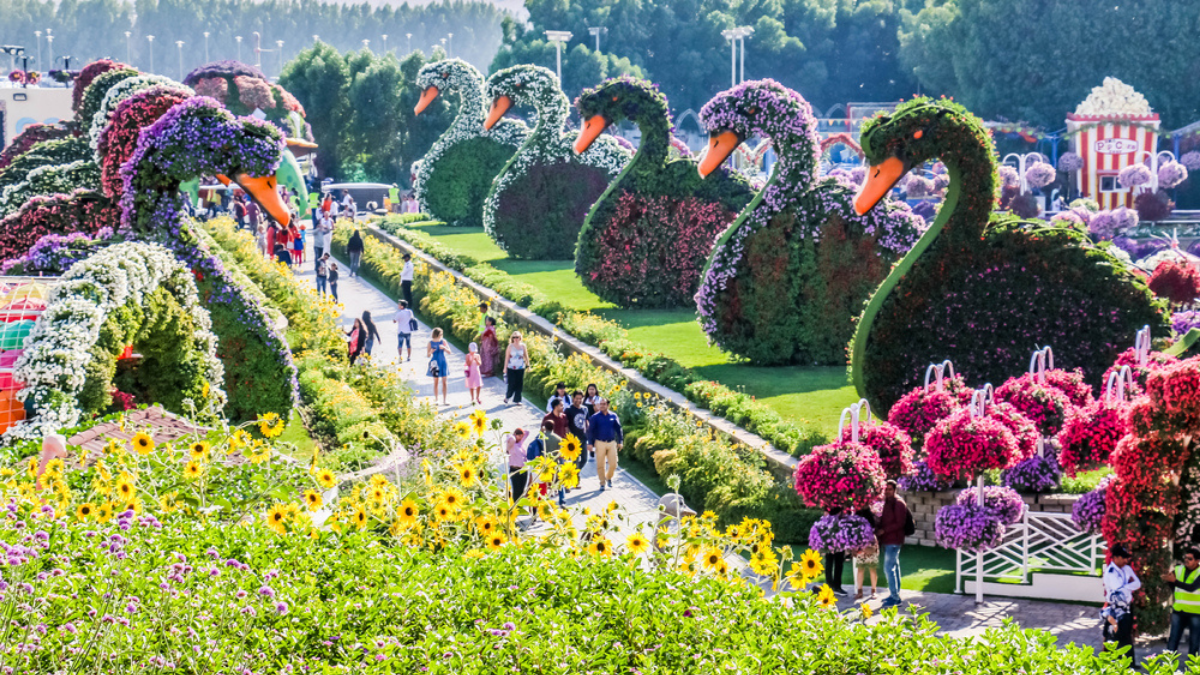 Entering the Miracle Garden is like entering a fairy tale that encloses a mesmerising castle made of flowers, a life-sized Emirates A380 made of floras, heart-shaped hedges, and many other wondrous views. 
Miracle Garden is one of the popular tourist attraction points not only for families but for couples as well. It is considered one of the most romantic places in Dubai by couples. Imagine walking hand-in-hand with your Habeeb and strolling beside the beautiful flora and fauna.
Miracle garden has a wide and extensive collection of several flowers and plants collected from across the globe. You can enjoy the quintessential Bollywood romance in this garden with thousands of exquisite flowers at the backdrop.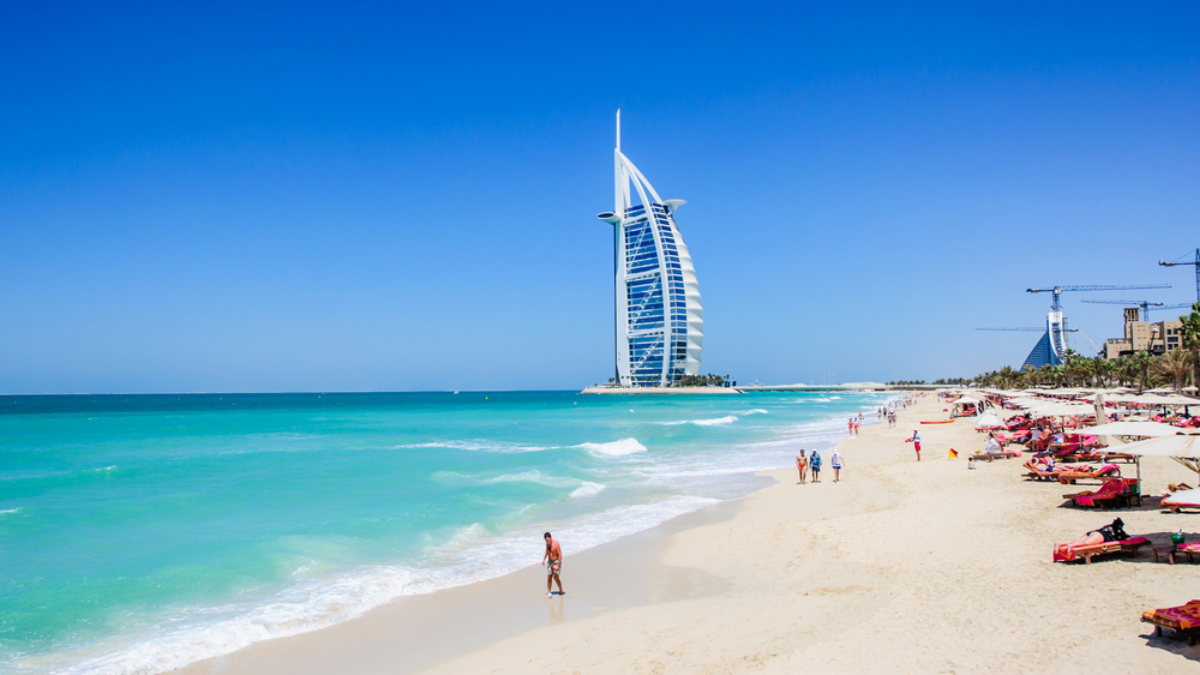 If your partner does not like dinner dates but prefers taking long walks and star-gazing, then the beaches of Dubai are just PERFECT! The beaches in Dubai are a one-stop romantic destination. You can shop, try different cuisines, play different sports, and end your day with a beautiful candle night dinner on the beach. Now, doesn't that look like a perfect date?
Try water sports such as parasailing, kite surfing, waterboarding, among others or just dabble in the salty waters under the sun.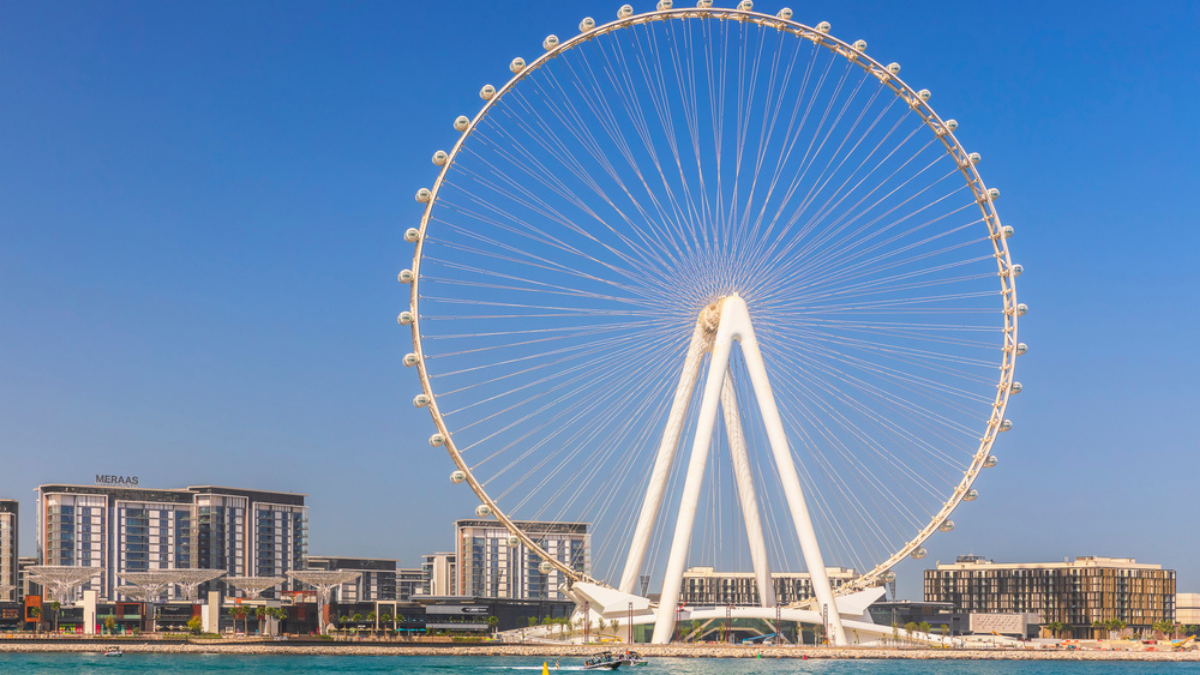 Fly high with Ain Dubai. It is the most elevated observation wheel and a popular tourist attraction. The highest observation wheel and a popular tourist attraction, it is a place where you can enjoy a bird's eye view of the city and capture some memorable romantic moments. 
The private cabin gives you complete privacy and scenic views at the same time.
Stargaze Overnight And Enjoy Dubai Safari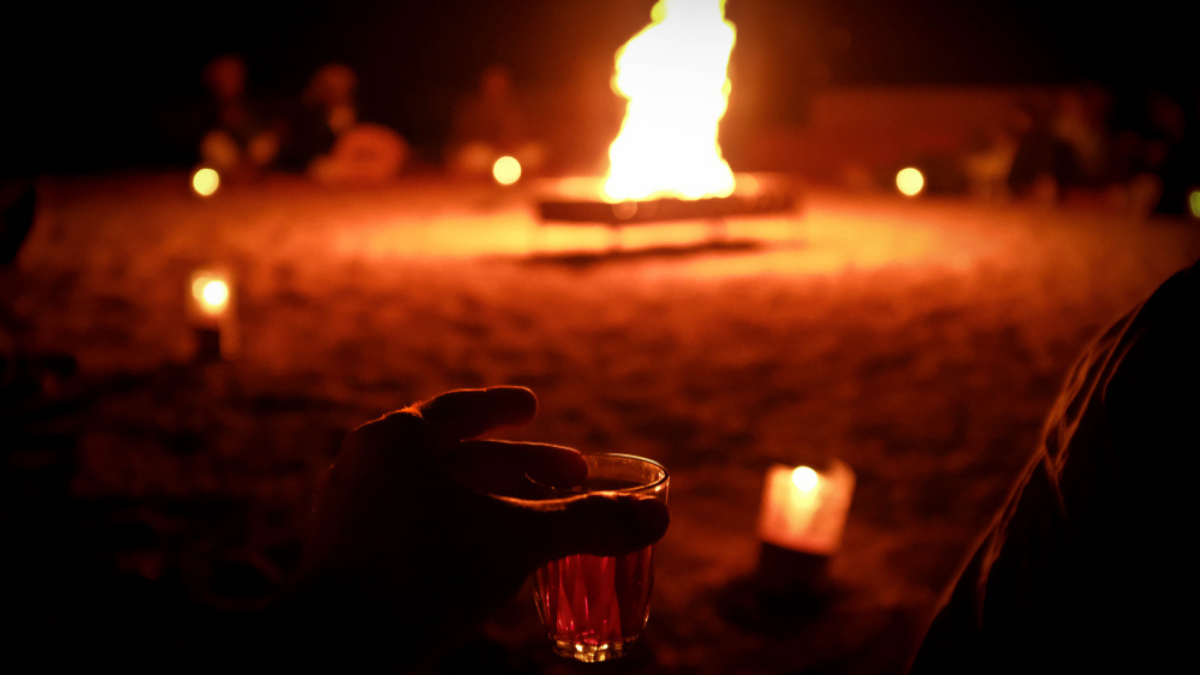 Desert safaris in Dubai are not just about dune bashing and camel rides. Imagine being surrounded by a bonfire, the gorgeous starry night sky, and having some of the best local cuisines with your better half. Doesn't that sound perfectly romantic, albeit cinematic, desert safari?
You can hire a safari operator that can arrange a perfect overnight stay for you and your partner in the desert. Enjoy traditional entertainment, like belly dancing, tanoura dancing, henna paintings, tattoos and a lovely night ahead. Further, you can relax your bud with a delicious, scrumptious meal in Arabian style under the roof of the stars. You can also go for glamping (glamour camping) in one of those luxurious and well-facilitated tents for an overall comfortable experience.
Balloon Rides to Take You High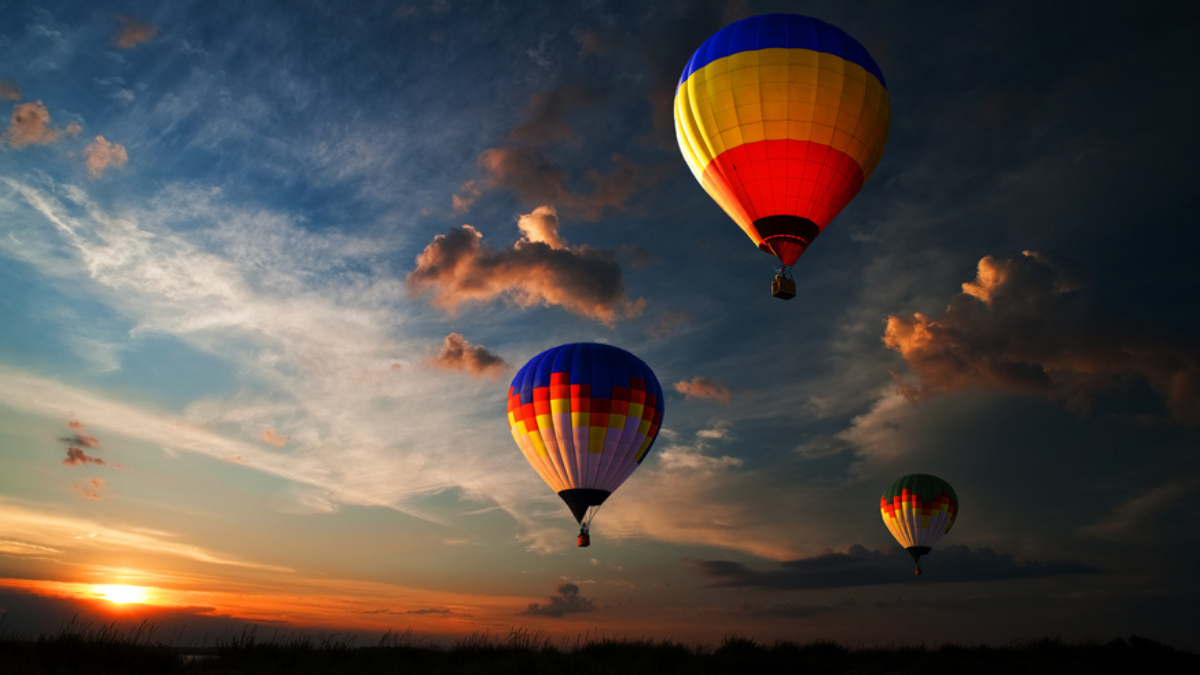 When in the deserts of Dubai, don't miss out on the ecstatic experience of balloon rides. Offering a sweet blend of adventure and romance, it can be a significant highlight of your Dubai trip with your special one.
Flying high in the sky above the magical desert and spending the golden hours of your life with your partner is just the beauty you cannot express in words. If you are lucky, you can even spot desert wildlife, like camels, oryx, and gazelle ambling in the golden sandy expanse.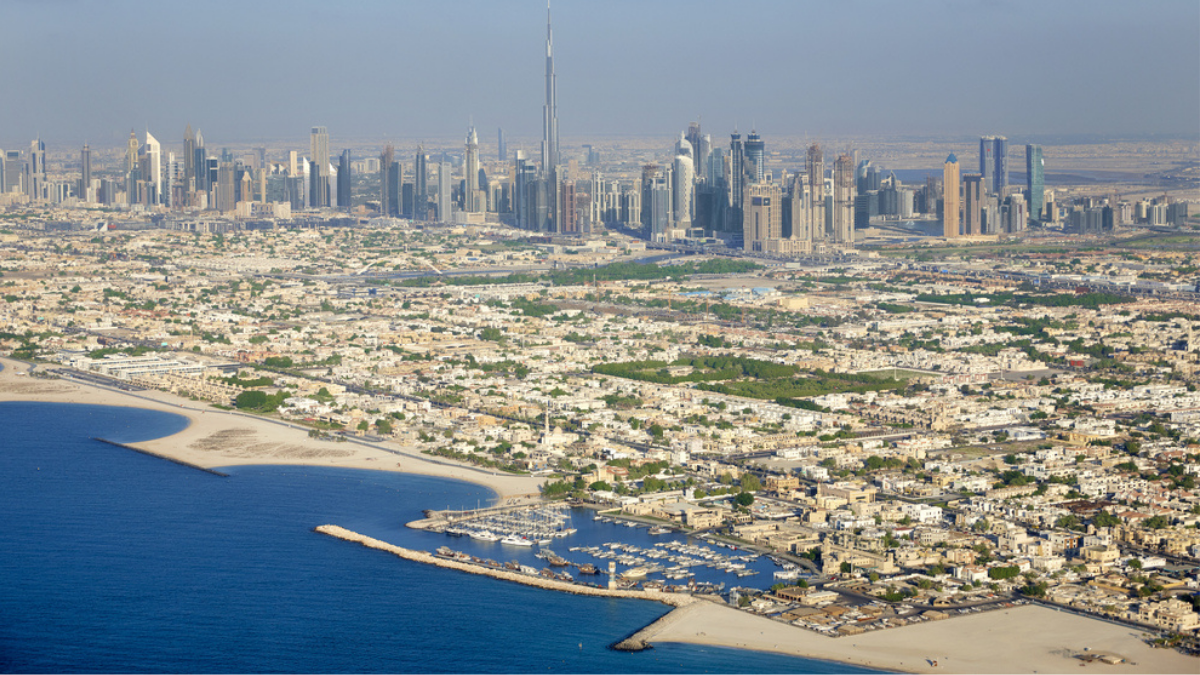 There is a common saying that a Dubai trip is incomplete without a helicopter ride. Fly high in the sky with the love of your life and enjoy the mesmerising aerial view of Dubai. From Burj Khalifa to Palm Jumeirah, you can literally see everything, and the experience is simply breathtaking.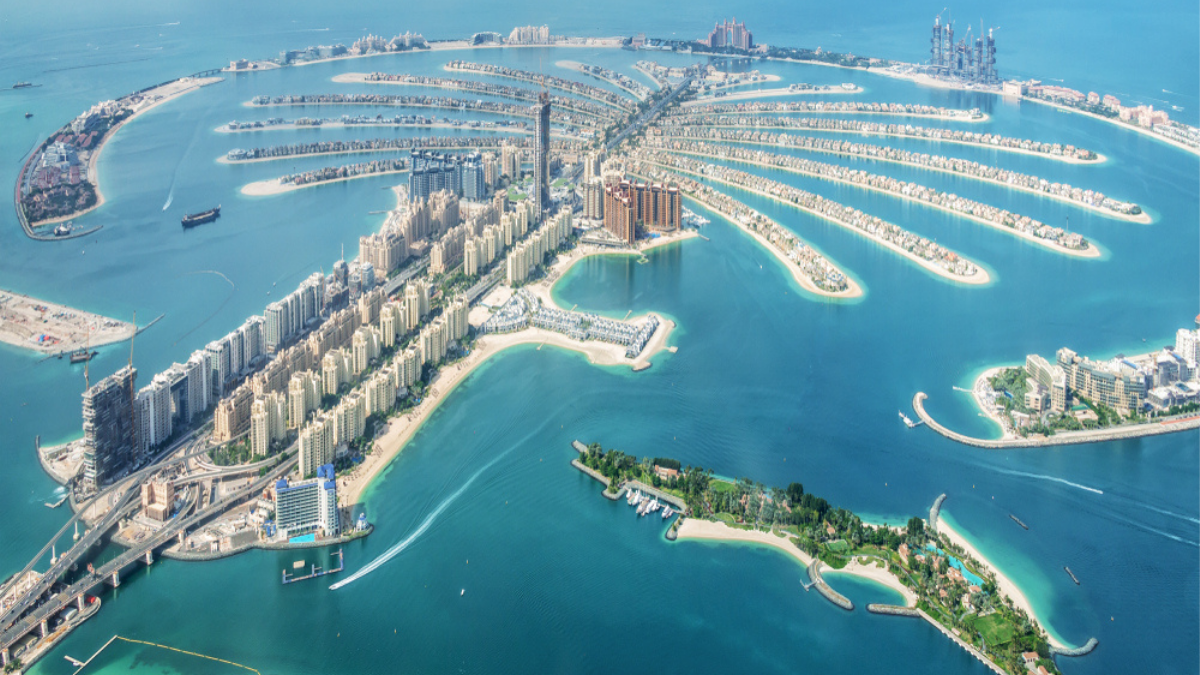 Would you like to take it all in – the majestic building, the architecture, and the beauty of the exquisite sea? If yes, then do not miss the fun of the Seaplane flight. Enjoy the view of some of the iconic landmarks of the city from above, including Burj Khalifa and Palm Jumeirah. Your tour will last for about 20 minutes, and it will be one of the most beautiful 20 minutes of your life.
Evening at Sky in Burj Khalifa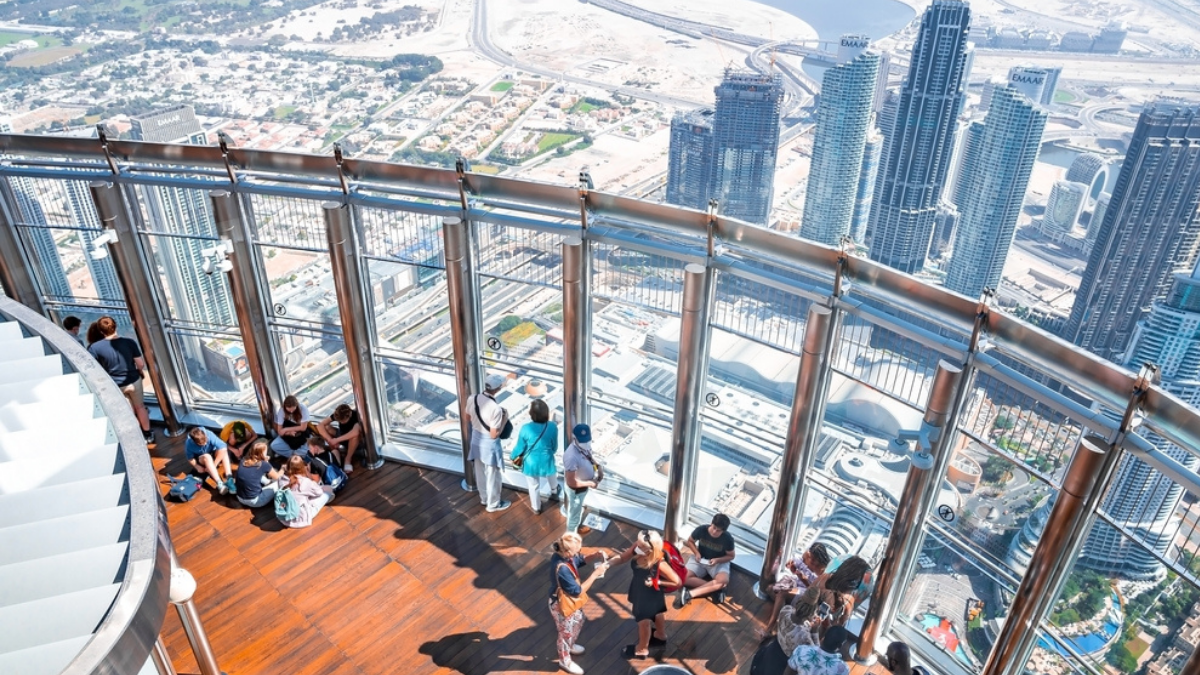 When in Dubai, how can you miss the towering architectural splendour of Burj Khalifa? Visit the Observation Deck of Burj Khalifa to have the most luxurious and romantic experience of your life as you and your better half relish your coffee at its Sky lounge and ride a special elevator that takes you to level 125, just above the 'At the Top' deck.
You can also take an elevator ride to reach level 148. It is one of the highest open-air observatories at 1,820 feet from the ground. Hold the hand of your partner and take in all the beauty the staggering metropolis has to offer.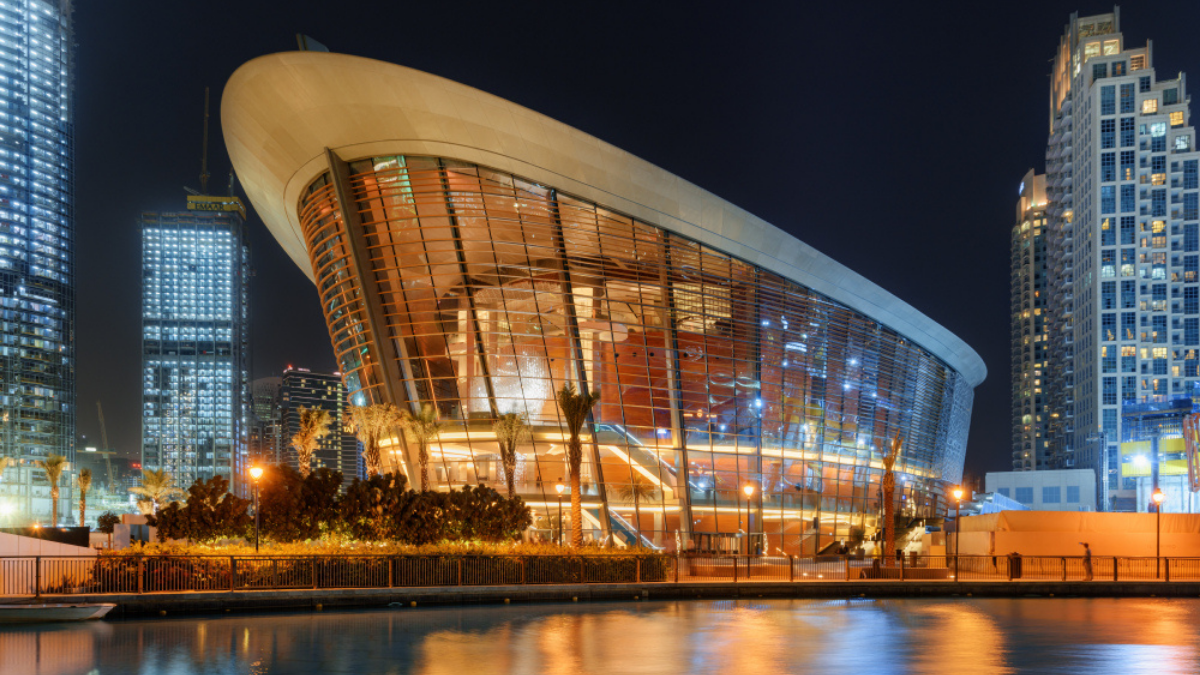 Dubai Opera is a place that can entertain you with a perfect blend of contemporary, classical and virtuosos performances by skilled and talented artists. You can enjoy a flawless romantic evening with your partner, witnessing some of the best art exhibitions, orchestras, plays, and musicals.
The Majestic Hatta Mountains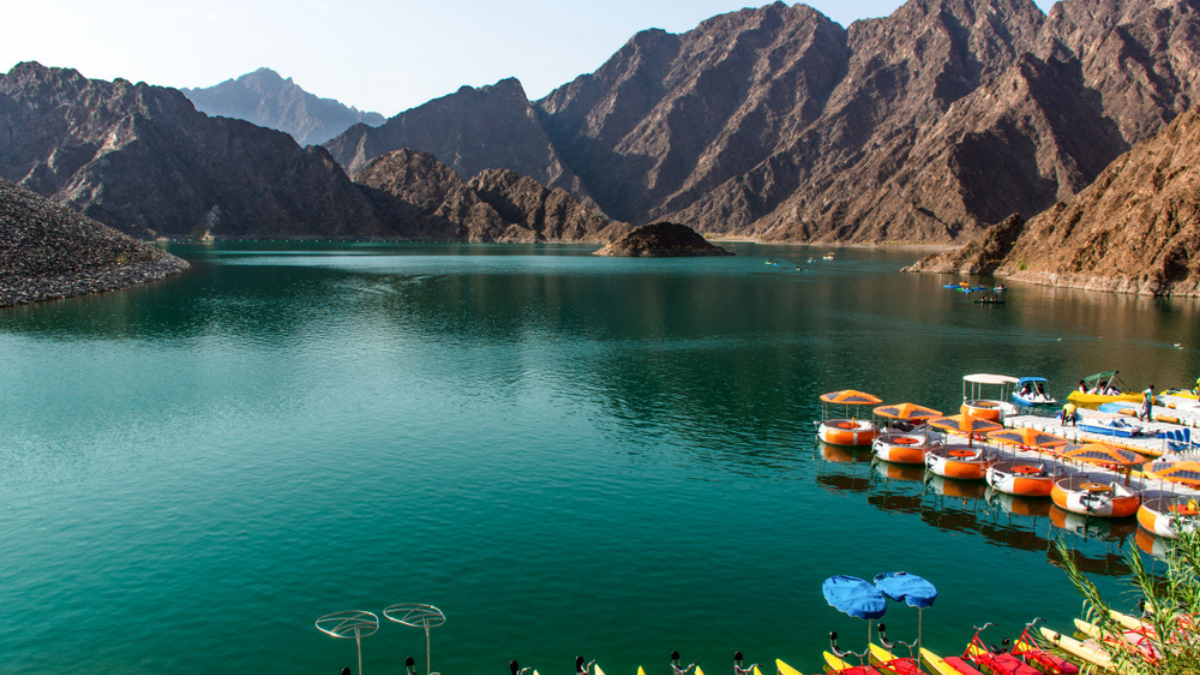 For a more off-the-grid romantic experience, head with your partner to the magnificent Hatta Mountains. It is a perfect place to elope with your better half to go on long walks or have a nice and cosy picnic. Additionally, it is also a perfect destination for couples seeking some adventure on their trip as you can not only go for treks but get to enjoy kayak rides, Wadi Hub offers bike rides, archery, freefall jumps and rope adventures. The mountains here also open their arms for you to explore the wonders of nature, visit heritage sites to travel back in time and savour the taste of local Hatta cuisine.
Best Romantic Restaurants in Dubai
Here is the list of best romantic restaurants in Dubai for you to enjoy with your partner.
Pierchic, Madinat Jumeirah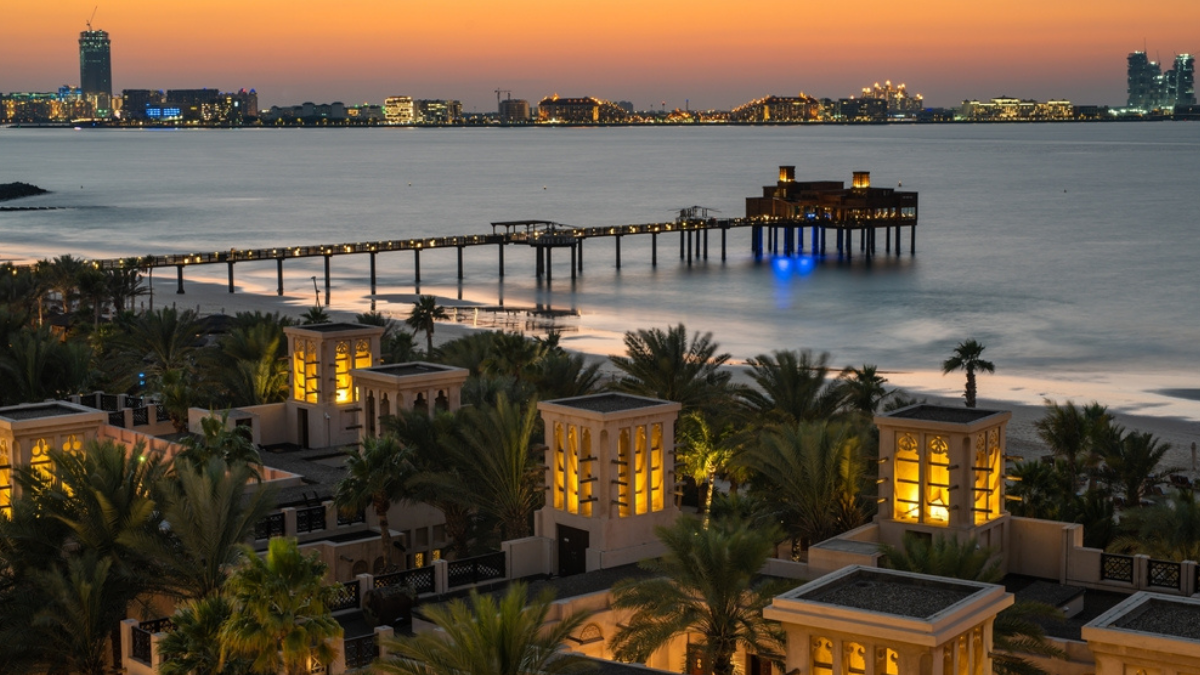 A perfect place for date night with the love of your life, Pierchic is definitely one of the most romantic places to have dinner in. The heartwarming and exotic ambience will fill your heart with love along with interactive catch-up sessions. 
From serving the best seafood dishes to the spectacular view, it is quite a fascinating destination to visit. The best part is that Pierchic is settled on a private pier in the Arabian Sea. Now, you know why it is magical, stunning, and one of the best romantic restaurants in Dubai.
Couples can enjoy slow romantic music on the deck, the sound of gushing sea waves against the shore, and a cosy setting offered by the Pierchic.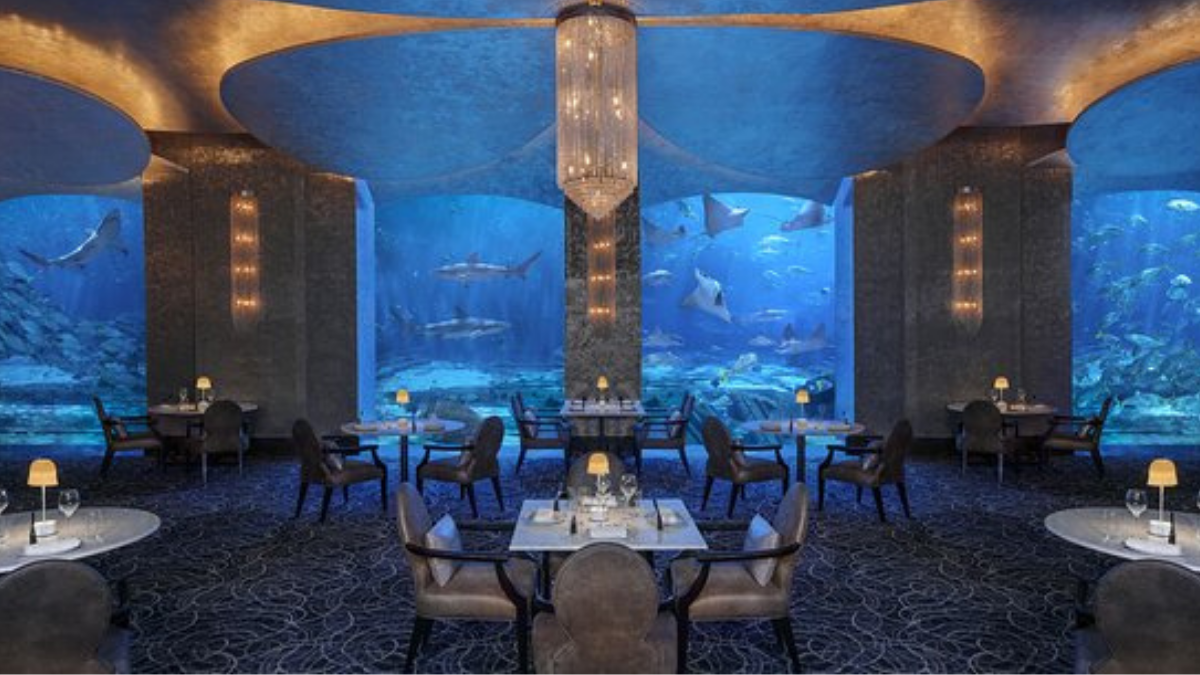 In Atlantis Dubai, Ossiano is a place you can take your better halves to spend a romantic evening. Ossiano is an underwater restaurant that offers outstanding oceanic views. You can enjoy the date by seeing the grand sharks, stingrays and a plethora of diverse marine creatures swimming right by you.
Located in One&One Royal Mirage, Eauzone is another perfect place for a dinner date with your Habeeb as you get to enjoy the breathtaking sunset over Arabian Gulf. It is an Asian restaurant that offers delicious cuisine of different Asian styles. The forte of this restaurant is offering a casual dining area, amazing cuisine, and a beautiful beach.
Pai Thai in Madinat Jumeirah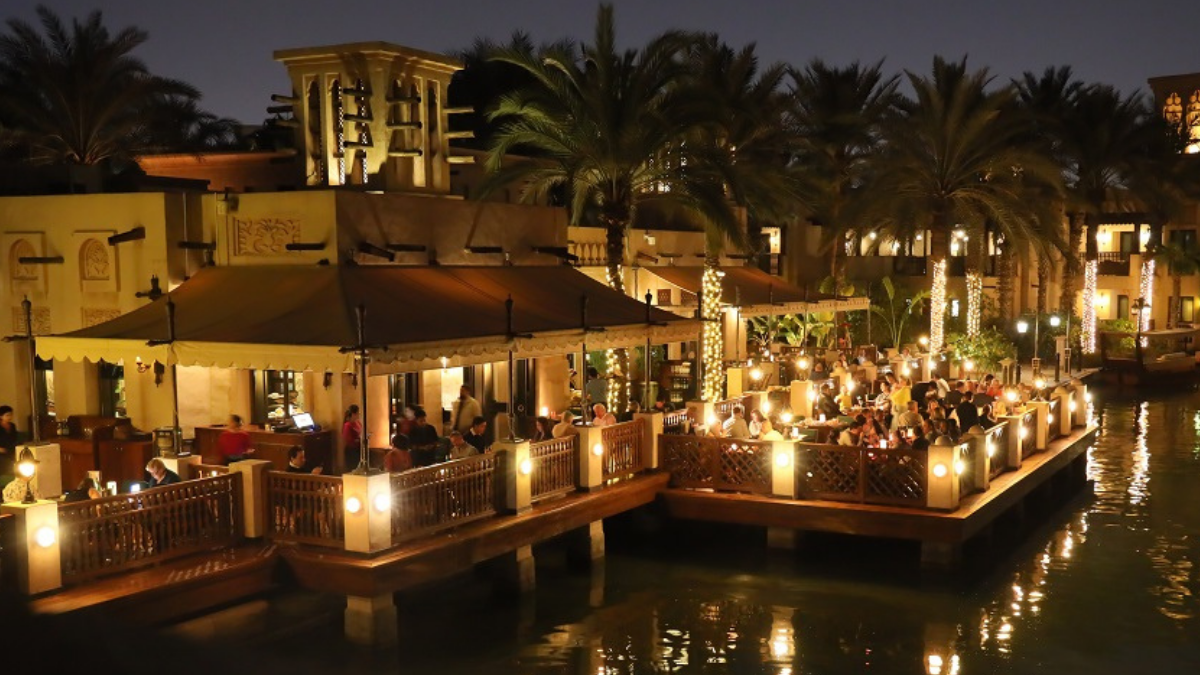 Pai Thai is well-known for its Thai cuisine. The food is ambrosial, and the quality, ambience, and location are a perfect tone of romance. Madinat Jumeirah is itself one of the biggest highlights of Dubai. It has artificial canals, breathtaking views of the Burj Al Arab, small street-side stalls and much more. 
There are even plenty of cafes and restaurants that you can enjoy with your Habeeb at any time of the day. You can reach there in traditional boats through artificial canals. The outdoor seating offers you jaw-dropping views of the majestic Burj Al Arab.
Closure With a Style
Every place is romantic if your partner is beside you holding your hand. Exploring the most romantic places in Dubai is something you cannot miss while being with them. From bewitching sunsets to long romantic night-walk to ecstatic dinner at the best romantic restaurants in Dubai, jolt your love on an exotic trip when in the city of gold. Relish the cruise, overnight desert safaris, endless shopping, and architectural wonders like Miracle Garden, Love Lake, Al Ain and the Burj Khalifa.
Frequently Asked Questions (FAQs)
What else can couples do in Dubai?
There are several ideal attractions for couples in Dubai. There are many leisure hotspots like the Dubai Mall, La Mer Beach, air balloon rides, dune bashing, and many other fun activities. You can create memories you will never forget and get to enjoy extravagant date nights in Dubai.
Is Dubai good for honeymoons?
The glistening blue sea, sunshine, glorious white beaches, and tourist attractions all are the most romantic places in Dubai, perfectly well suited for honeymoons. You can have the best honeymoon in Dubai with activities like helicopter tours, intimate staycation, and the best romantic restaurants in Dubai.
What are the best budget-friendly places to visit in Dubai?
The best budget-friendly places to visit in Dubai are Dubai Fountains, Dubai Mall, Dubai Marina, Ras Al Khor Wildlife Sanctuary, the beaches and traditional markets, Love Lake, Zabeel Park, Dubai Frame, and Dubai Museum, Al Fahidi Fort, Jumeirah Mosque, among others.
Can unmarried couples share a hotel room in Dubai?
According to the legal laws of Dubai, it's illegal for unmarried couples to stay in the same room during their stay in the city. However, the law is not strictly enforced in hotels in Dubai.
Is wearing shorts in Dubai allowed?
Yes, you can wear shorts or short dresses in Dubai. But there are some exceptions in some places where you have to cover the knees.
Name some dos and don'ts in Dubai?
Dress respectfully and maintain proper decorum whenever you are out in the city. You should not indulge in public displays of affection, public drinking or drugs.