Do you think your Dubai trip is only limited to sightseeing, shopping, and merely visiting its beaches? Go beyond the sands and explore the pristine blue waters of the Persian Gulf via lavish cruises or yachts in Dubai. Exclusive, opulent and wondrous, a Dubai cruise or yacht is sure to make your trip to the city of gold extra special and memorable. But, which one would best suit you?
In this blog, get a comprehensive idea of the pros and cons of a Dubai yacht vs a Dubai cruise to make an informed decision.
Dubai Cruise or Yacht in Dubai : What to Take to Explore the Gulf? 
Here's a comparative study of the pros and cons of going on a cruise in Dubai against a day spent in a Dubai yacht.
A rented yacht doesn't treat you as a guest but gives you total control over the deck. You are the one to decide where to sail. It offers you a soothing experience to sail freely in the ocean or explore amazing yet lesser-known beaches in and around the city of gold.
The captain and crew of the yacht will guide you throughout your journey so that you can indulge in some of the most awesome activities onboard, like scuba diving, deep-sea diving, among others.
Contrarily, all the places you will sail and the shores you explore are pre-planned for a Dubai cruise ship, making it easy to have a good time without worrying about where to go.
A cruise's code of conduct is a bit different from a yacht's as everything is pre-planned, from arrival to departure. It is recommended that you align your plans with the cruise's schedule to enjoy the most.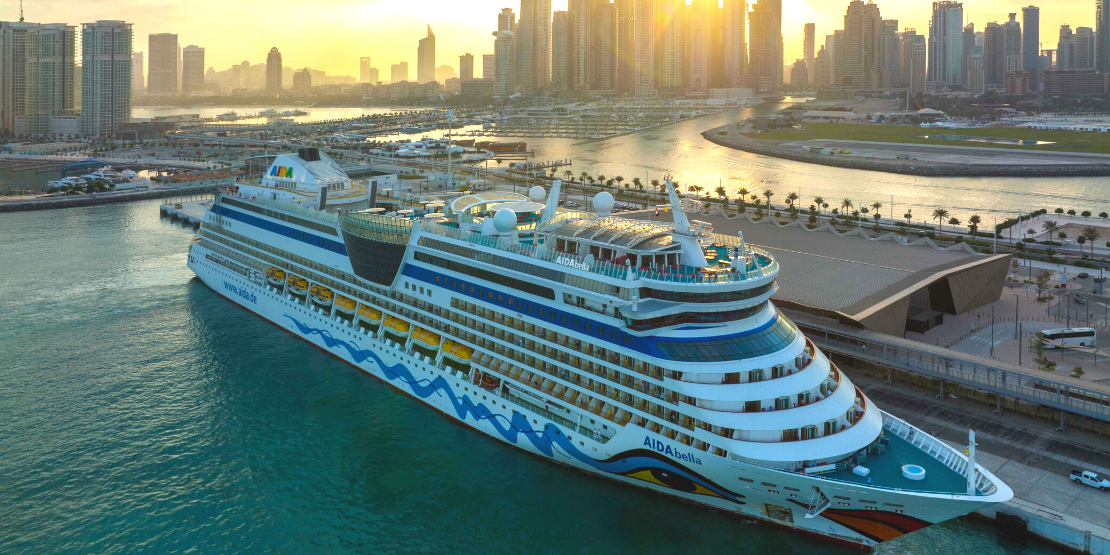 Expect complete privacy while cruising on a charter yacht. You have complete control over the yacht while deciding who will join you on board. You can be comfortable and be yourself while sailing with your loved ones or go solo. The crew member will take care of all your needs to make your journey on the yacht comfortable and memorable. On the other hand, a cruise offers limited personal treatment and looks after the overall needs of all its passengers. So, individual services and privacy might not be that prominent outside your cabin onboard. 
The Fine Dining Experience
Before sailing on a Dubai yacht, a gourmet chef will ask you what kind of food you like and prepare it accordingly. The chef will look after all your dietary requirements and drinks you would like to have during your entire holiday. All the meals will be prepared according to your preferences.
You may receive the same exclusive treatment on a cruise ship, but there is no scope for private dining. When on a cruise in Dubai, you will have to dine in the common dining area, which is no less than a royal restaurant. But the private dining experience you seek may not be possible. You can have a personalised meal if you are not satisfied with the regular meal a cruise offers with an additional charge.
A charter yacht in Dubai commonly has specially trained crews, offering a pampered experience. The crew onboard a yacht ensures the stack of snacks never runs out, the glass never runs dry so that you enjoy your holiday hassle-free. The one to one ratio of the crew ensures each and every desire of the guests are fulfilled.
The crew services onboard a cruise also caters to every passenger, but the ratio of crew members to the guests may be less than that of a yacht. This may cause a delay in fulfilling the demands of each individual. However, when on a cruise, you will be able to enjoy a plethora of entertainment options, like live music, stand-up comedy, and themed deck parties which you may not find in a yacht.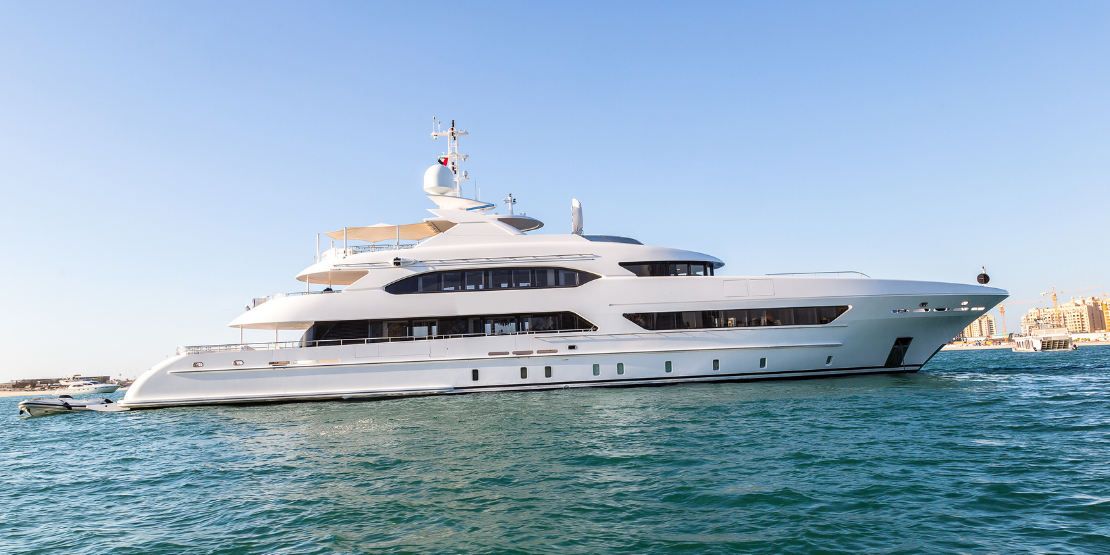 Activities and Water Sports Onboard
On a charter Dubai yacht, there is a section with water sports equipment. The captain will suggest some of the best places suited for water sports. You can indulge in them without looking at the clock, or you can choose to swim in the pool onboard.
A cruise ship, too, offers an on-deck swimming pool with no extra charges, along with water sports like snorkelling and scuba diving for the guest to enjoy the moment. However, a limited time slot is provided to treat everyone equally.
A yacht might be more reliable than a cruise when it comes to safety. In a yacht, you only have your close friends and family along with the crew, whereas, on a cruise, you have an entire crowd of unfamiliar faces. Of course, the latter offers you more chances to socialise, but it also has its cons.
On a cruise, if someone falls ill or contracts an infectious disease, the chances of spreading are high. Whereas on a yacht, the chances of such contagion are next to none.
Additionally, you get better care from the crew on a yacht than on a cruise. If you or any of your loved ones fall sick on a yacht, you are directly taken to the nearest hospital on land without delay. However, on a cruise, even though you get special care when ill, they call specialised medical care to take you to the nearest hospital, which can be time consuming and uncomfortable.
But all in all, both a cruise and a yacht have effective safety protocols in place and take quick action during any disaster or sickness.  
To Sum Up
Dubai is one of the favourite destinations for travellers to go on a holiday. Cruising the ocean on a yacht or a cruise is something a person craves for. Both a yacht and a cruise can provide the utmost comfort, privacy, and freedom to the guest. A yacht offers space to make your plans in terms of exploration, while a cruise provides everything with a complete package, like fine-dine, water sports, live music, etc. Ultimately, it is up to you what would suit you the best. 
FAQ's (Frequently Asked Questions)
Can you rent a yacht in Dubai?
Yes, yacht renting services are available in Dubai, which will cost you around 650 to 2,000 AED per hour.
Does Jeff Bezos have a yacht in Dubai?
No, Jeff Bezos doesn't have a yacht in Dubai, but he owns one worth over 2,00,00,000 AED.
Are cruise ships allowed in Dubai?
Yes, Dubai is the only country in the world that has cruise terminals operated by the government of the UAE.
Can you take a cruise from Dubai?
Yes. A cruise from Dubai offers you the exquisite opportunity to visit exciting destinations like Asia, Europe, etc.
What does a cruise ship do for entertainment?
Live music, themed parties, stand-up comedy, etc., are some of the entertainment options you can enjoy on a cruise ship.