UAE is popularly known for its sandy surroundings and panoramic vistas. The cherry on the cake is Desert Resorts in the UAE, Dubai and Sharjah, which makes it best for having a vacation under the starlit sky. 
The United Arab Emirates has a different aura altogether that makes the guests enjoy world-class amenities such as swimming amidst sand, experiencing an alfresco spa and having dinner underneath the stars. 
In this article, we will discuss the fascinating lifestyle, history, culture and desert resorts of the UAE.
The Ritz-Carlton Ras Al Khaimah – Al Wadi Desert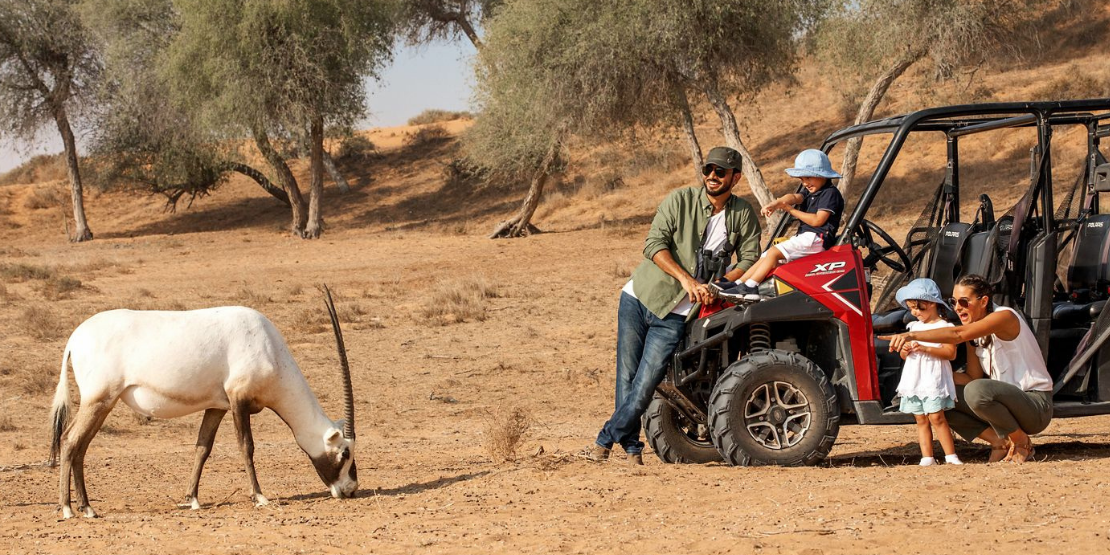 The Ritz-Carlton Ras AL Khaimah is located in the northern part of the emirate, surrounding 500 acres with 101 villas across the Ad Wadi Natural Reserves. If you are fond of Arabic-style interiors and sand dunes, then this is the place for you. Furthermore, the fairly spaced tents clubbed with a private swimming pool and cabana make it even more enticing.     
Al Maha Desert Resort – Dubai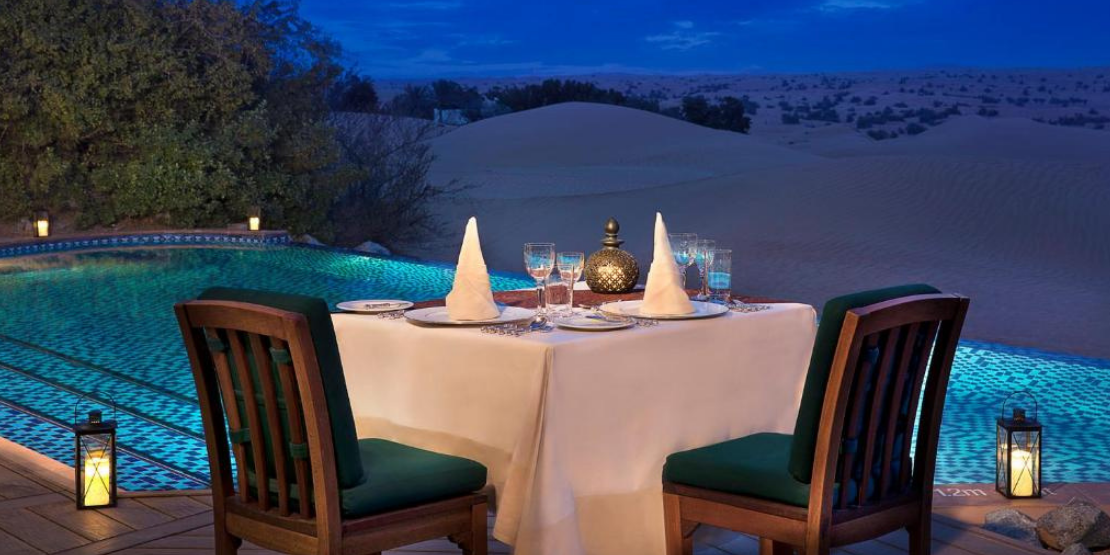 Being a part of Dubai Desert Conservation Reserve, Al Maha Desert Resort offers the visitors to come closer to the beauty of nature and feel the peaceful silence amidst the wildlife like Sand Cats, Gazelle and Arabian Red Foxes.
You can experience night-time wildlife drives, falconry shows and feel the breeze amidst lush palm trees. You can spend time with your loved ones in an "all yours" space with a separate terrace and pool that makes you experience the best desert resort in UAE.
Mysk Al Badayer Retreat Desert Resort – Sharjah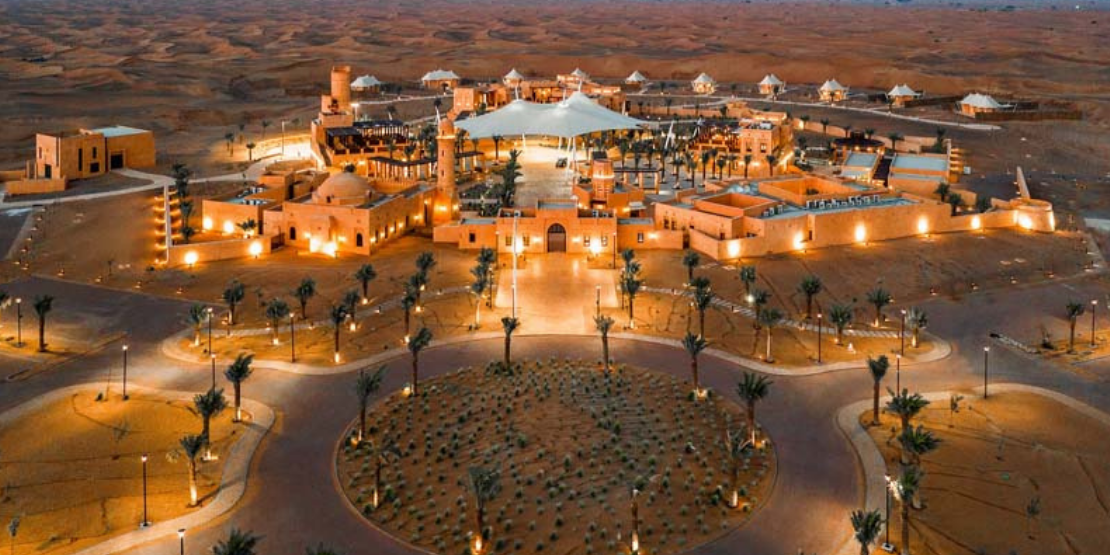 From Sharjah, this luxurious Desert Resort is sixty minutes away and is strategically located in the dunes closer to the land of Marghams' Southern Border Desert.
One can vouch that Mysk Al Badayer Retreat is the best desert resort in Sharjah.
Tilal Liwa Hotel – Abu Dhabi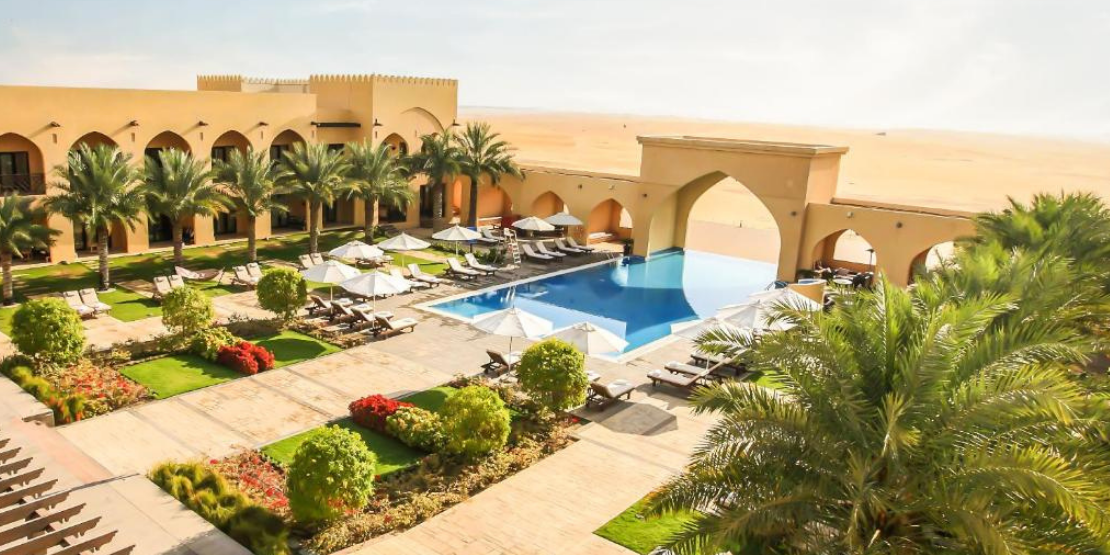 Travellers who love roaming around the world can unlock happiness in the desert resort of Abu Dhabi. And if you are looking forward to learning the traditional architecture of Arabia, this resort will be the best fit for you.
Additionally, the visitors are facilitated with quad biking, sandboarding, bonfire gatherings and more. The location is pollution-free, which works as an added feather in its cap.
Al Wathba Desert Resort and Spa – Abu Dhabi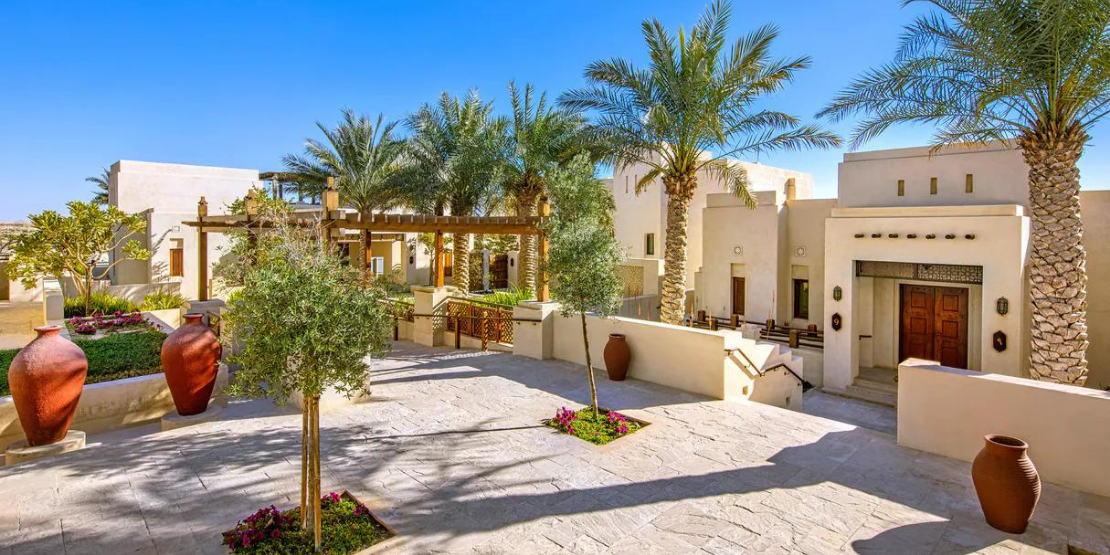 If you are a person who likes calm and soothing places that could grant you relaxation and satisfaction, then Al Wathba Desert Resort should be your first choice. It is primarily located amidst Abu Dhabi and Wathba Wetland Reserve, where flamingos are always there to accompany you everywhere around.
It also greets the guests with its camel racing activity. Interestingly, the hotel does include a spa facility, steam rooms, plunge pools, salt rooms, snow caves, saunas, etc., to give the guests the real pleasure of holidays.
Telal Resort – Al Ain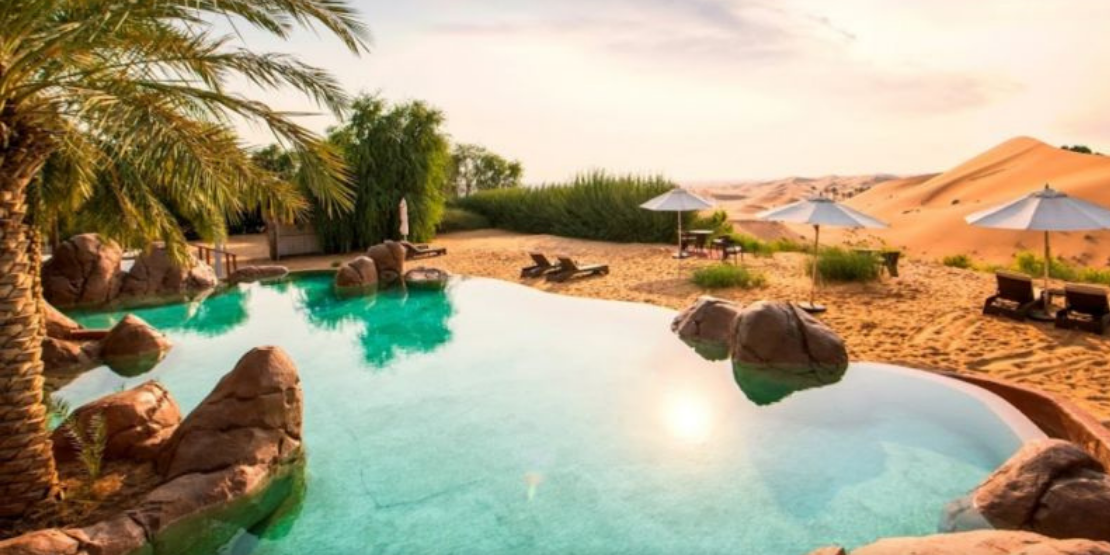 In the Reman Desert of Al Ain, the resort has a luxurious setup that offers its guests all the comfort. It won't be wrong to call Telal Resort a natural oasis that has Gazelles, Asian Houbara, Swans, and more inside their campus. The villa has different options for the guests to choose from. 
Additionally, Zaman Lawal Heritage Village is another attraction of the resort, which is a part of its historical collections. So, if you know what your favourite Dubai tent should be like, you can have your room as per your wish. Apart from this, the hotel has zip line table tennis, archery, desert-ology spa and more to keep your holiday mood exciting. 
The most amazing thing the entire resort offers is the old and gold boat exhibition named  – Jalibut.
Wrapping Up
Desert resort in Dubai, Al Ain, Sharjah, and other emirates of UAE has incredible offerings and facilities, which makes it exclusive in the world.
It would be best if we state UAE's desert resort as one of the pathani-style perfect holiday homes for couples and families. In addition to this, your desert resort would also offer the authenticity of Arabic music, dance, and mouth-watering cuisine that makes your vacation unique and magical in its own way.
So, if you are planning to find the best desert resort in UAE, then the aforementioned list can bring you something incredible and worthy and you will cherish the time spent in any of the resorts. So, be quick and book your fancy cum traditional-looking desert resort room before it gets housefull.