There has always been a steady market for futuristic and luxury cars in UAE. And when it comes to advanced technology and harnessing futuristic features, it does not get better than a Tesla, right? One of the most coveted Tesla Cars in UAE that you can now own, the Tesla Model S is the flagship model from the brand in the UAE. It is accompanied by the Tesla Model X which is the crossover SUV flagship from the brand while the former is the luxury electric sedan. The Tesla Model 3 has since joined the brand's portfolio in Dubai.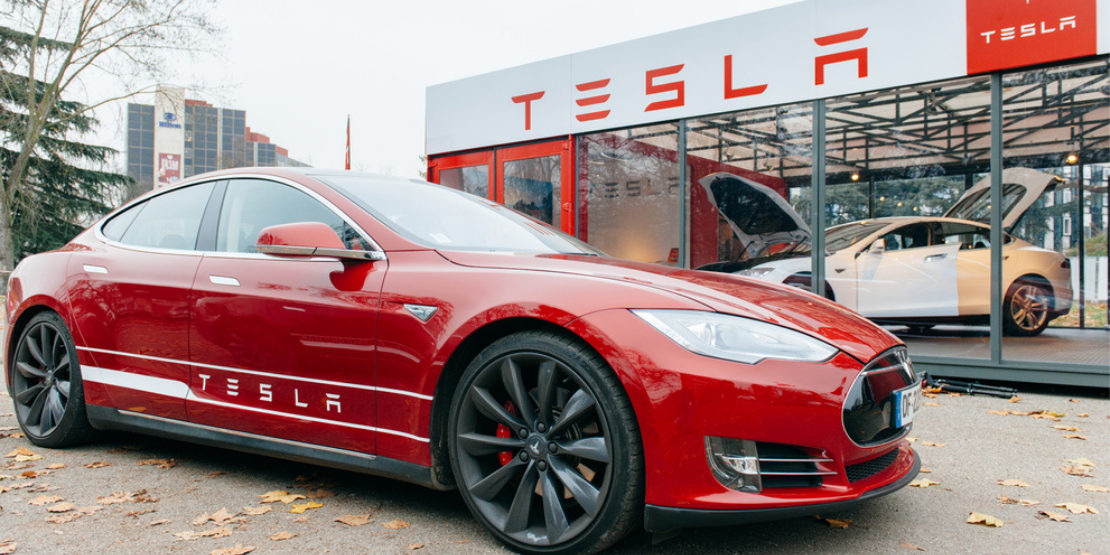 More About Tesla Car
Tesla is already revolutionizing global automobile segments, helping in paving the way towards a greener and more environment-friendly future. But why go for a Tesla and that too after paying such a hefty premium for the same? The reasons are many, including the fact that these cars in UAE will have considerably lower running costs as compared to regular fuel counterparts.
In fact, Tesla Electric cars in Dubai are powerful vehicles with the ability to go up to even 500 kilometres on one charge! Most importantly, they are coveted lifestyle vehicles in their own right with the most advanced features and driver assistance capabilities. Alongside, they represent the new, eco-friendly standard of luxury that well-heeled buyers are opting for in the current scenario.
Two of the most popular Tesla cars in UAE are the Tesla Model S sedan and the Tesla Model X crossover-SUV as mentioned. The DTC (Dubai Taxi Corporation) was one of Tesla's very first buyers in the region, ordering 200 cars for their exclusive Limousine fleet. Both the models flaunt driverless technology along with sound-free cruising abilities owing to their electric motors. The Tesla Model 3 has now joined these two flagship models from Tesla in Dubai. 
Charging for Tesla Cars in UAE
Tesla electric cars in Dubai may be charged at the highly active supercharging stations located at the city's Last Exit in proximity to Jebel Ali. They are also located within other zones in the UAE including Masdar City in Abu Dhabi. The Tesla electric cars may be charged at home with any Standard Wall Charger and a conventional 3-pin power socket.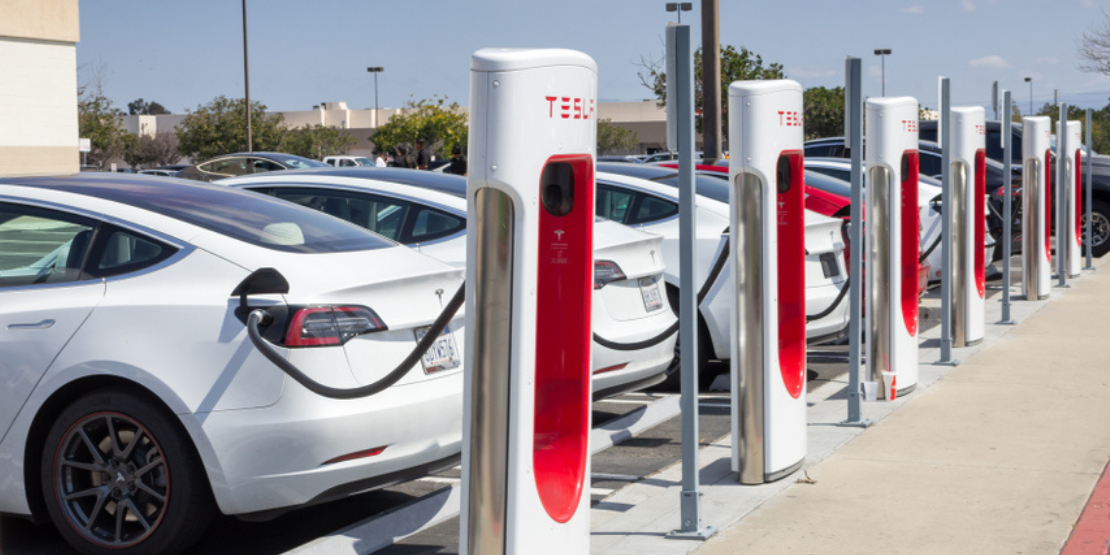 Yet, supercharging stations help in recharging your Tesla rapidly while you have a beverage and relax. Destination Chargers are another method for charging. They have been installed in several popular zones throughout Dubai including several leading hotels and shopping malls. These chargers help in adding 100 kilometres to overall running time for each hour that you charge the Tesla car. 
A 100 kWh battery that offers 565 kilometres in range will require up to 22 hours to be fully charged with a regular wall charger. Destination chargers will take only 5 hours to accomplish this and superchargers will take only 72 minutes in all! Charging is free at any destination charger with owners getting 400 kWh of free credits annually.
This is enough for covering a whopping 1600 kilometres and charging above this threshold is charged quite nominally. You can drive about 550-600 kilometres on a total charge as per quoted figures. However, this comes down when you account for factors like external temperature, air conditioning and so on. 
Tesla Cars Price in Dubai, UAE
The Tesla Model X is priced in UAE 
| | | | | | |
| --- | --- | --- | --- | --- | --- |
| TRIM | RANGE | TOP SPEED | ACCELERATION 0-100 KM/H | DRIVETRAIN | PRICE |
| Model X | 560 km | 250 km/h | 3.9s | Dual Motor All-Wheel Drive | AED 459,990 |
| Model X Plaid | 536 km | 262 km/h | 2.6s | Tri-Motor All-Wheel Drive | AED 499,990 |
The Tesla Model 3 Standard Range Plus is priced in UAE 
| | | | | | |
| --- | --- | --- | --- | --- | --- |
| TRIM | RANGE | TOP SPEED | ACCELERATION 0-100 KM/H | DRIVETRAIN | PRICE |
| Model 3 | 491 km WLTP | 225km/h | 6.1s | Rear-Wheel Drive | AED 174, 990 |
| Model 3 Long Range | 614 km WLTP | 233km/h | 4.4s | Dual Motor All-Wheel Drive | AED 199,900 |
| Model 3 Performance | 547 km WLTP | 261km/h | 3.3s | Dual Motor All-Wheel Drive | AED 224,990 |
The Tesla Model S is priced in UAE 
| | | | | | |
| --- | --- | --- | --- | --- | --- |
| TRIM | RANGE | TOP SPEED | ACCELERATION 0-100 KM/H | DRIVETRAIN | PRICE |
| Model S | 652 km | 250 km/h | 3.2s | Dual Motor All-Wheel Drive | AED 429,990 |
| Model S Plaid | 637 km | 322 km/h | 2.1s | Tri-Motor All-Wheel Drive | AED 539,990 |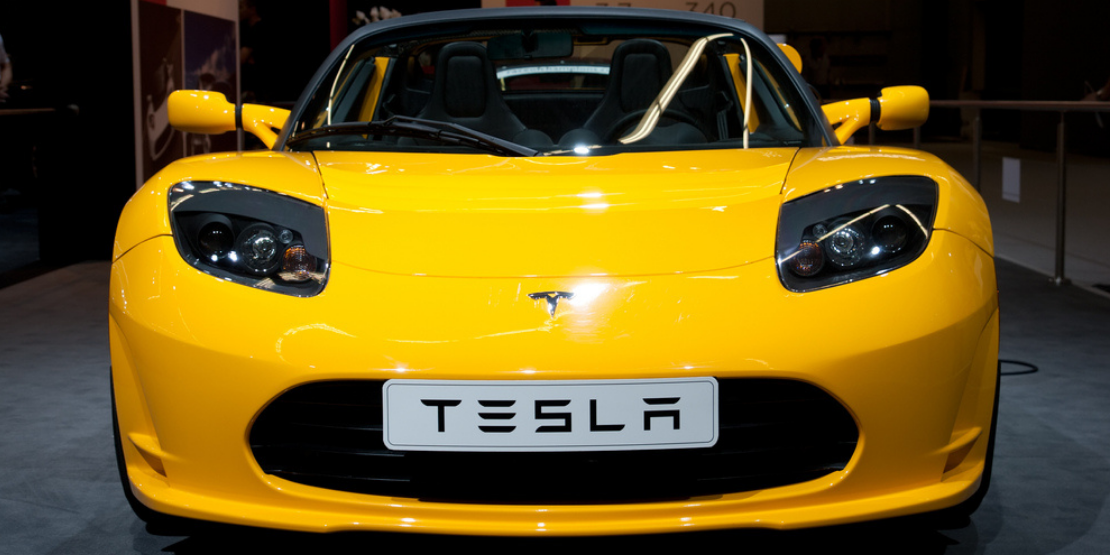 Of course, the initial purchase cost may seem as high as luxury models from the likes of Audi or BMW, the running costs will be sizably less over a lifetime. The battery is expected to reliably last you for at least a decade as per industry experts. Insurance is expected between AED 8,000 and AED 15,000 for a comprehensive plan although premiums may considerably vary. 
Key Aspects of Tesla Cars in Dubai
You will never have to fuel up your Tesla car and it is almost a 100% emission-free vehicle, running completely off its battery. The front portion where you usually tinker with the engine has been swapped with a front storage area which is an added plus point. For a single charge at your home, it will require roughly AED 23 for a complete charge.
This is sizably lower than approximately AED 160 needed to fill up the entire tank of a luxury Mercedes E-Class E350 sedan for almost the same driving range. This gives you an idea of how much Tesla cars in Dubai can help you save every month. 
Costs of insurance for Tesla cars in UAE are similar to luxury models from brands like BMW, Mercedes and Audi among others. Experts also highlight how there are lower moving parts overall for these vehicles in comparison to regular vehicles with engines. Hence, servicing requirements should be less costly and the frequency will also be lower in comparison.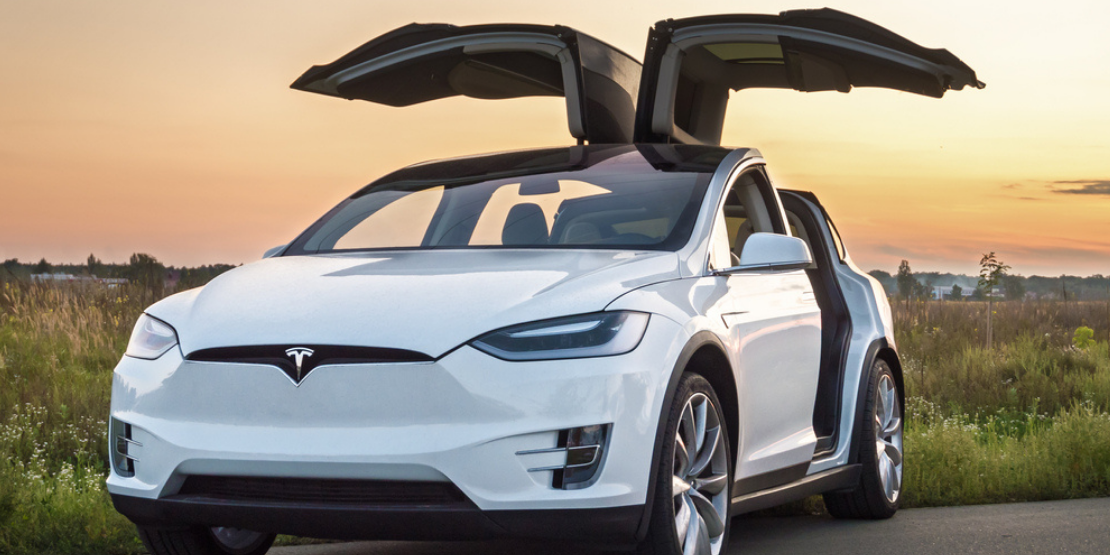 The battery will last for about 10 years prior to requiring replacement and this will be the sole major component to be replaced. The Autopilot feature of Tesla cars in Dubai will function to a limited extent. When you are driving for longer distances, you can readily switch on the Autopilot mode for keeping the car present within your own lane. This will help you keep a safe distance from the vehicle that is going in front of you. 
This system is still being tested in the UAE and there will naturally be several restrictions imposed by the authorities. However, Tesla has already issued its warning that drivers should keep their own hands on the driving wheel and remain alert throughout the entire length of the journey as well.
If you have the budget and a desire to contribute in your own little way towards conserving the environment, you can choose to buy a good Tesla car in the UAE. From the most futuristic features to periodic updates, a lifetime of negligible costs and incredible power and performance, you can have it all! Check out the charging infrastructure and other aspects carefully before signing on the dotted line though! 
More Useful Articles for you :