Are you planning a Dubai tour anytime soon? The Emirate has successfully tackled the onset of the COVID-19 pandemic, carrying out a highly efficient vaccination program while ensuring that economic growth has revived across several major industries, including tourism. 
With efficient Governmental policies and other reforms, Dubai looks set to post stellar growth over the next few years. Since the UAE capital reopened for travellers, you need to follow some guidelines meticulously for a safe Dubai tour experience.
Here's the list of famous Dubai tourist places and destinations for your post- pandemic vacation, read on!
Global Village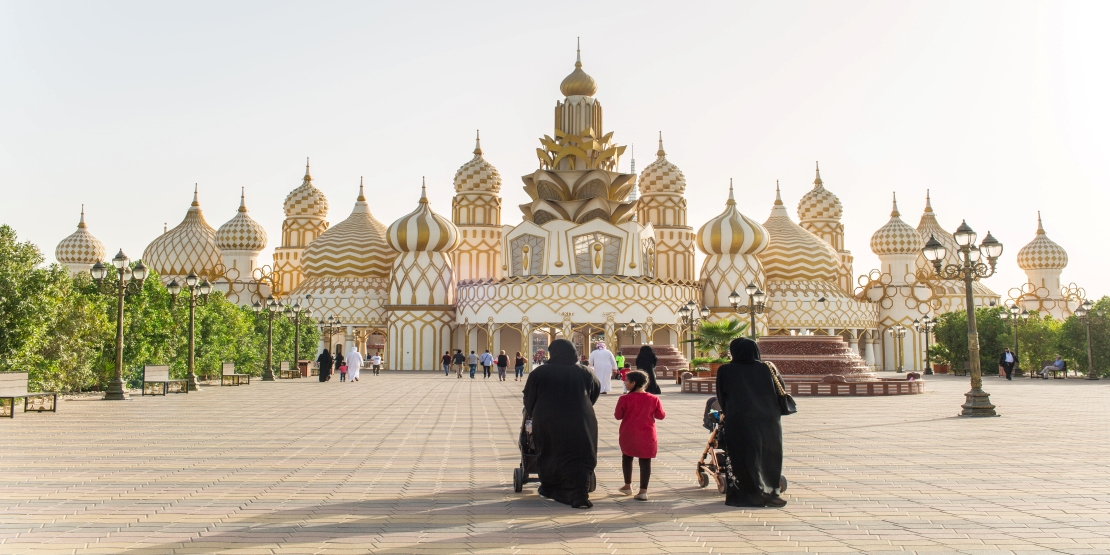 Nestled in Bur Dubai, Global Village is one of the top Dubai tourist destinations and one of the biggest entertainment, leisure, and tourism ventures by the United Arab Emirates (UAE). 
It is one of the beautiful melting pots of cultures to enjoy shopping, cultural fusion, carnivals, and family rides. It is counted as one of the famous Dubai tourist places and an innovative land where millions of people for the past 25 seasons continue to redefine culture and nurture human connections.
Global Village offers 5+ million tourists and business entrepreneurs unique and diverse experiences to fulfill their dreams and desires. It expands up to 17,200,000 square feet, comprising 26+ pavilions, 3500 + retail and commercial outlets 78+ under the management of Dubai land on the outskirts of the central city. For the past 25 years, Global village has successfully offered its clients the most significant events, Dubai Shopping Festival, and 200+ dining concepts.
By sparking business ideas and creativity, tourists can have countless opportunities to turn their ideas into business success.
From entrepreneurs to tourists, this perfect place unites diverse customers. Don't forget to bring beautiful souvenirs from various places and trying authentic cuisine from several regions. Tourists can check out exciting stunt shows, fireworks, explore the haunted house, and escape themed games for more adrenaline rush.
Dubai Dolphinarium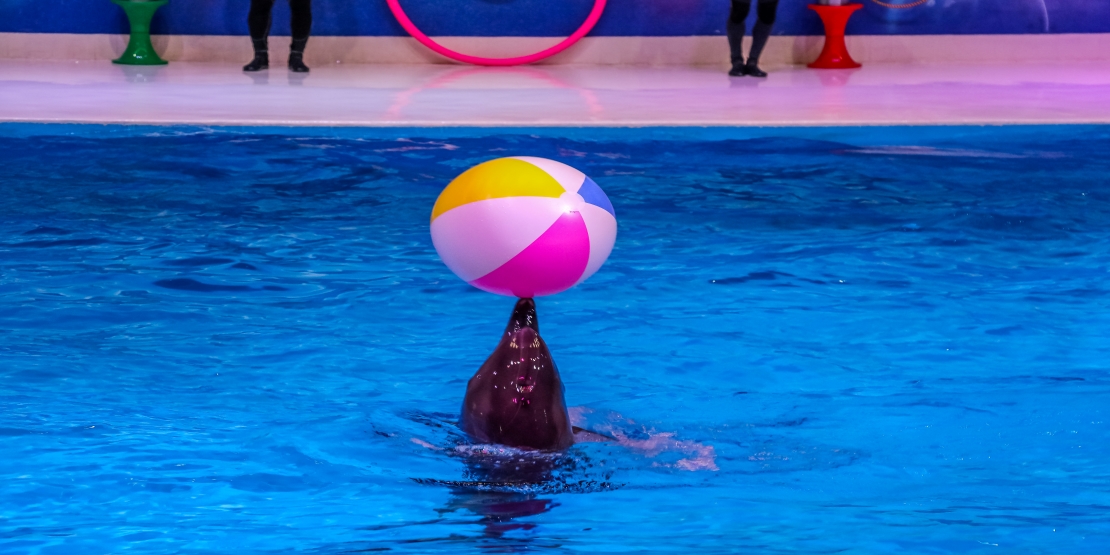 How can you start your Dubai tour without adding Dubai Dolphinarium to your bucket list? This magnificent Dolphinarium houses the rare Black Sea bottlenose dolphins, fur seals from North & South America, several exotic bird species, and a lot more. 
This entertainment park at Creek Park draws thousands of people to discover natural habitats, interactive dolphin shows, and social structures. Tourists can enjoy in-house interactive activities like swimming with the dolphins (yes, you read it right!), feeding birds, 5D and 7D movies, trampoline, and mirror maze. 
From majestic dolphins' swims to bird and seal shows, there are tons of unique attractions for everyone. Trust us; mammals' acrobatic performances and tricks will captivate you forever! 
The seals and dolphins love singing, juggling, painting, and even showing their natural intelligence to all tourists. The 5D and 7D movie experiences promise unmatched special effects and motions that will get anyone excited promptly! 
The entire park sprawls over 5000 square meters with a seating capacity for 1,200 people. The indoor attraction is utterly air-conditioned with its own souvenir cum gift store. Additionally, it has its photography studio, onsite 'Happy Valley Restaurant,' and movie theatre. The structure is disabled-friendly, including wheelchair services. 
Lastly, Dubai Dolphinarium is an action-packed marine life & animal-based family entertainment spot. This unique place also offers a free parking spot at Creek Park Gate.
Dubai Frame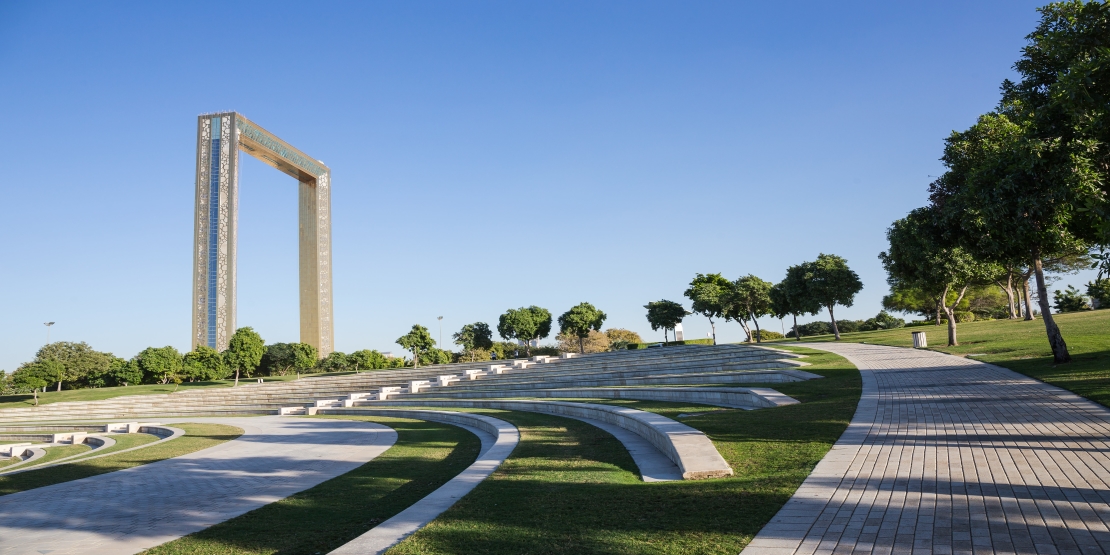 Dubai is an ultra-modern city with excellent infrastructure and first-class hotels, dining, shopping, vibrant and unique destination, and entertainment facilities. With a fantastic array of sights, attractions, and events, there's no shortage of popular Dubai Tour places for its visitors. 
The "World's Largest Picture Frame," known as the Dubai Frame, was launched in January 2018. The edifice is the newest in the city's line of eye-catching megaprojects, alluring inspiration from the upcoming 2020 Dubai World Expo logo.
Standing up 150 meters from Dubai's Zabeel Park, it offers panoramic views of the skyline while framing some of the city's most famous architectural landmarks and feats, including the Burj Khalifa. 
This new monument is shaped in the form of a photo frame, accompanied by two 150-meter-high rises that go all the way up sand 93m-wide towers connected by a 100m bridge. The frame is almost a mythical link between the past and current histories of Dubai. It overlooks the charming and historical older North Dubai districts while also gazing upon the contemporary landscape in South Dubai. 
A superbly crafted walk-in crystal-clear panels connect the two towers on the ground floor. You can gaze at Dubai's jaw-dropping views, including the Old Town in Deira to the pristine Dubai marina. 
What else is there to do at The Dubai Frame? It is split into three sections, from the Old Dubai gallery to Present to Future. These multimedia exhibitions offer live performances from local artists, Emirate heritage, and developments and victories that Dubai has achieved.
It is one of the dire Dubai tourist places which tells the city's past using the latest technology, animations, and holographic effects with traditional music and aromatic scents. 
The visitors can experience the past, present, and future from the ground to the sky. Beyond the stunning views, the mezzanine showcases the Falcon (National Bird of Dubai). 
Don't miss the Future Dubai Gallery. An immersive time tunnel reveals the city's future. It gives exciting insights into how Dubai is expected to look in 50 years, including flying taxis, underwater living, and incredible missions to space. 
Your journey can begin by issuing tickets priced just at AED50 for adults, AED20 for children, and free entry for kids under three. If you plan to visit Dubai Frame, an ideal timing is when there is sufficient sunlight and close to sunset as one gets to watch the best of both worlds. So sometime around 5 pm!
Zabeel Park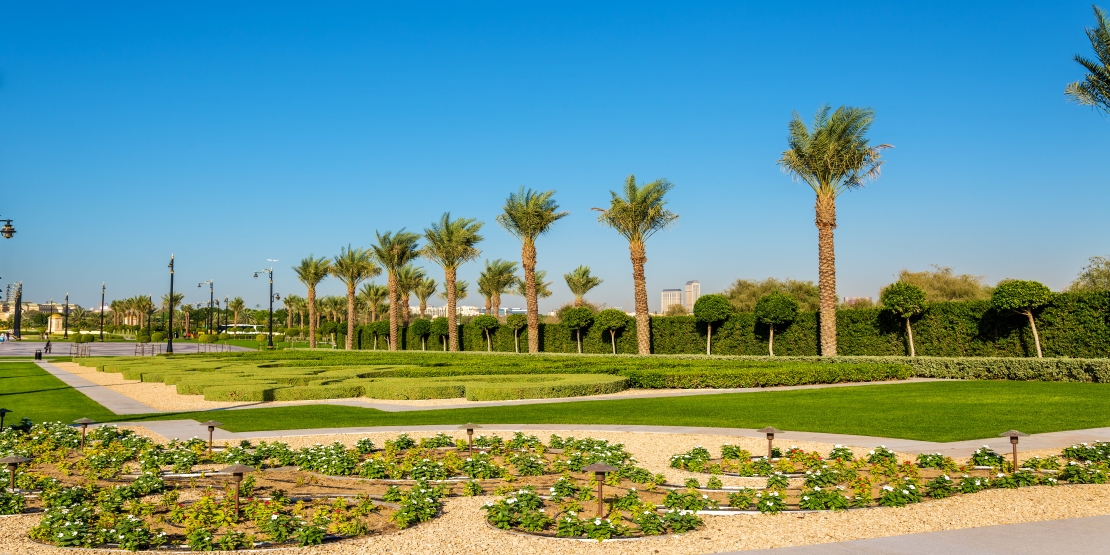 Dubai has a plethora of parks, but Zabeel Park reaches out from the rest. This serene spot is one of the first technology-driven green spaces in the UAE. Here, people enjoy casual jogs, pop-up shops, barbecue pits, and dance parties. 
There is a flea market that happens every week, which attracts Dubai tour groups. The Ripe Market is an excellent option to get everything you need at a low price, from boho-chic clothing, classic accessories, and other organic products.
Dubai Garden Glow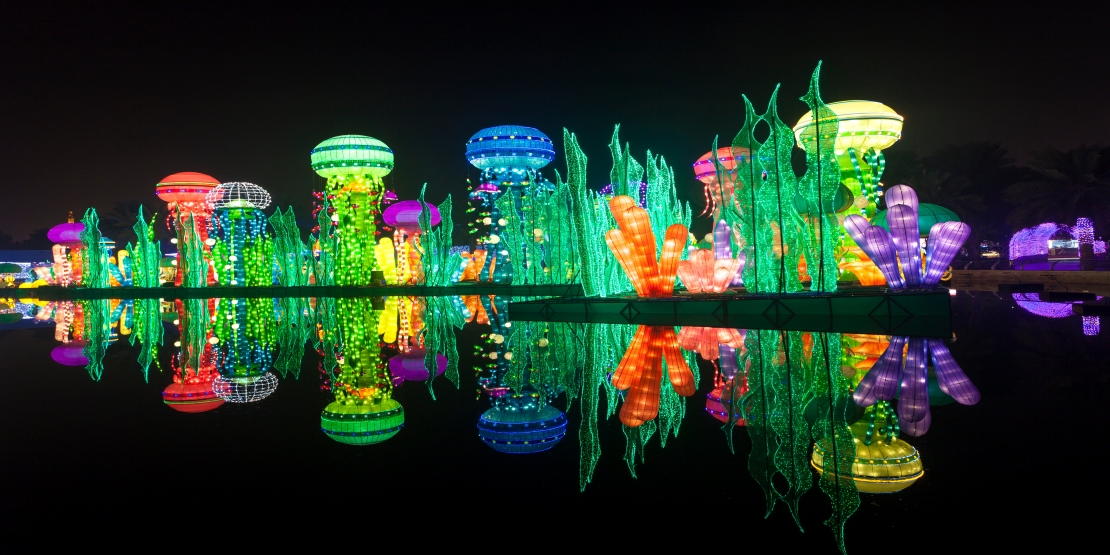 Dubai has some attractive lighting structures which showcase sheer engineering and artistic excellence. The illuminated delights of Garden Glow come alive during cooler winter months. Here, you can cherish spectacular lighting and glow and enjoy massive sculptures like the gigantic jellyfish, which float and move to the sound of lovely music. Children can easily spend hours exploring and taking pretty pictures of Zabeel Lake to store their memorable vacation to Dubai. Also, the Burj Khalifa is a sparkling landmark on the Dubai skyline, represented along with the glowing carriage of Cinderella.
Karama Shopping Complex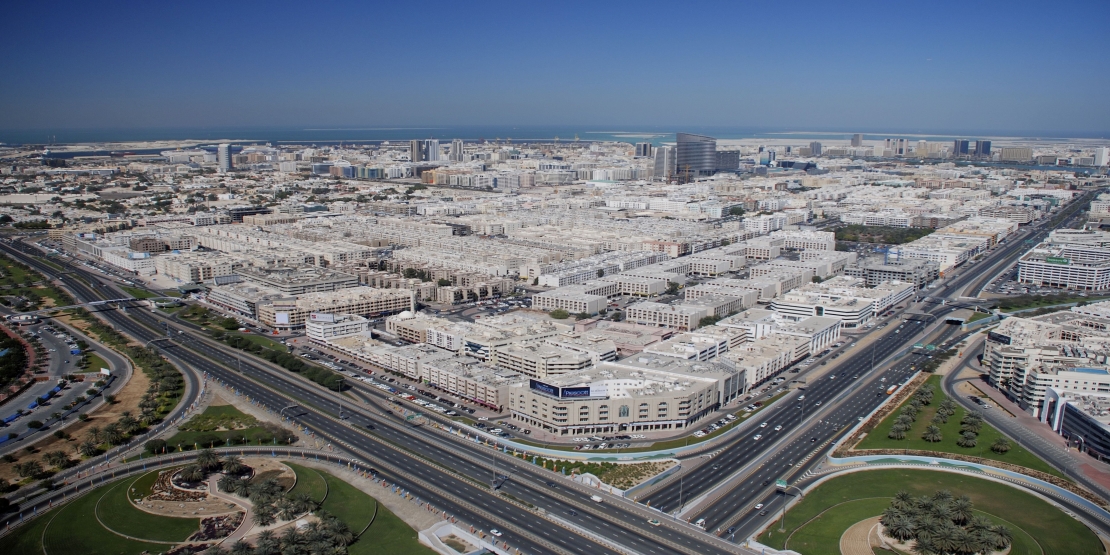 If you are a history buff, don't miss out on the other most popular Dubai tourist places like Karama Shopping Complex. It features around 300 shops to purchase items like clothing, souvenirs, accessories, and other products at bargain prices. 
This shopping complex shines behind the glitz and glamour of modern shopping hubs as products here are affordable and Insta-worthy pictures.
Dubai Fountain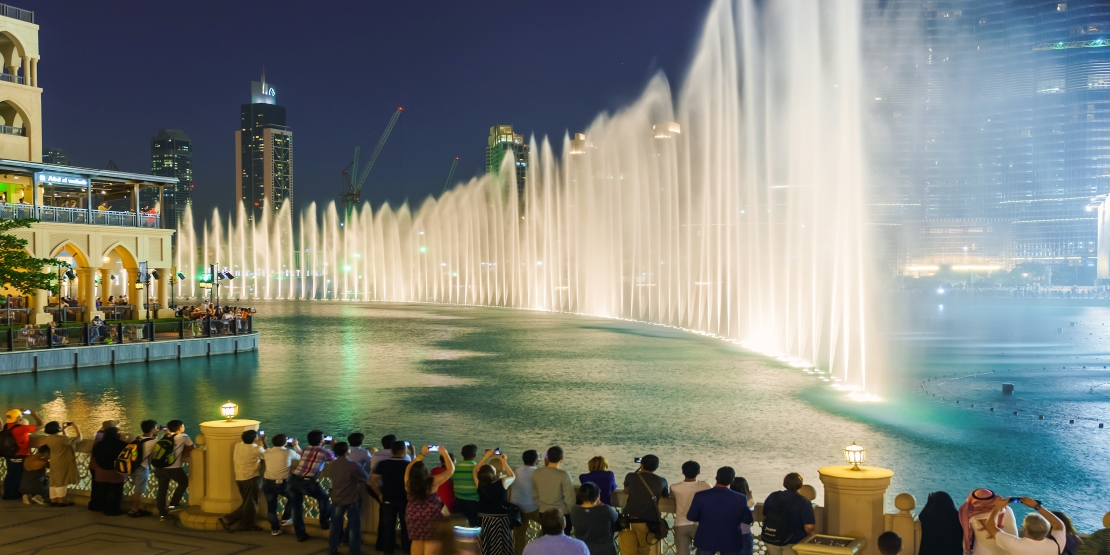 Gazing at the captivating water, music, and light in Downtown is something every tourist dreams of! And this largest performing fountain makes a great option where you can experience a full spectrum of colour with a total output of 1.5 million lumens, contemporary, classic, and Arabic music.
It comprises five circles of varying sizes, arcs, powerful water nozzles that shoot water up to impressive heights. And the amazing fact about this place is that it is just 5 kilometres away from the Dubai Frame.
Dubai Mall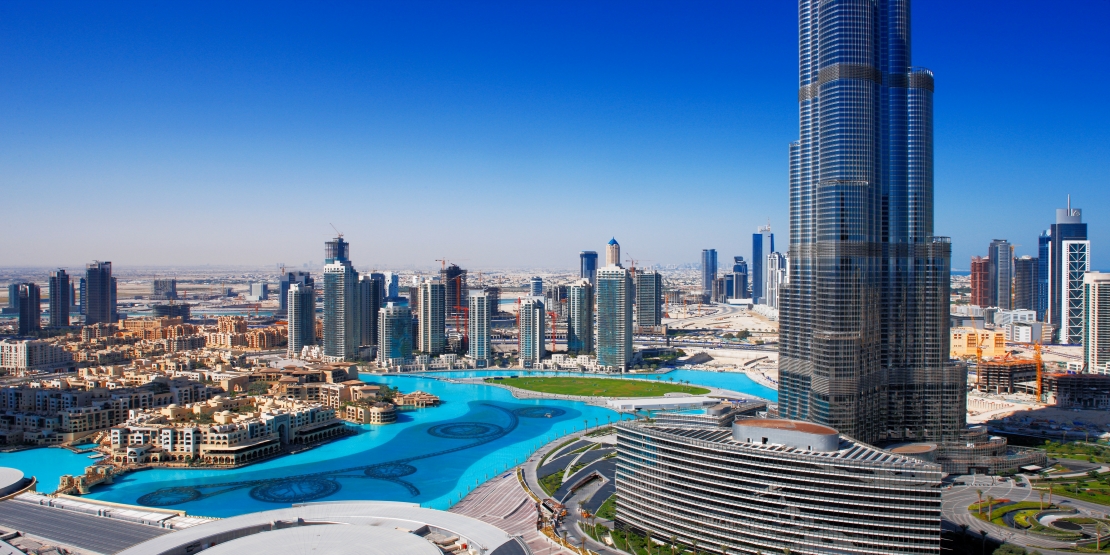 Shopping is incomplete in Dubai if you are not visiting the Dubai Mall. Whether you are part of the Dubai Tour group or a solo traveller, don't miss the opportunity to visit this prestigious mall located in the heart of Downtown Dubai.
From here, you can take in gorgeous Dubai views and sights of the Burj Khalifa, two-storied aquarium, Dubai Ice Skating Rink, delicious delicacies at 200+ food and beverage outlets. This shopping mall accommodates 1,200+ stores and retail outlets, including Valentino, Chanel, Burberry, and Cartier, among numerous others. It has several restaurants and eateries nearby, along with top-class experiences for true gourmet buffs. This attraction lies only 4.5 kilometres away from the Dubai Frame. 
Dubai Museum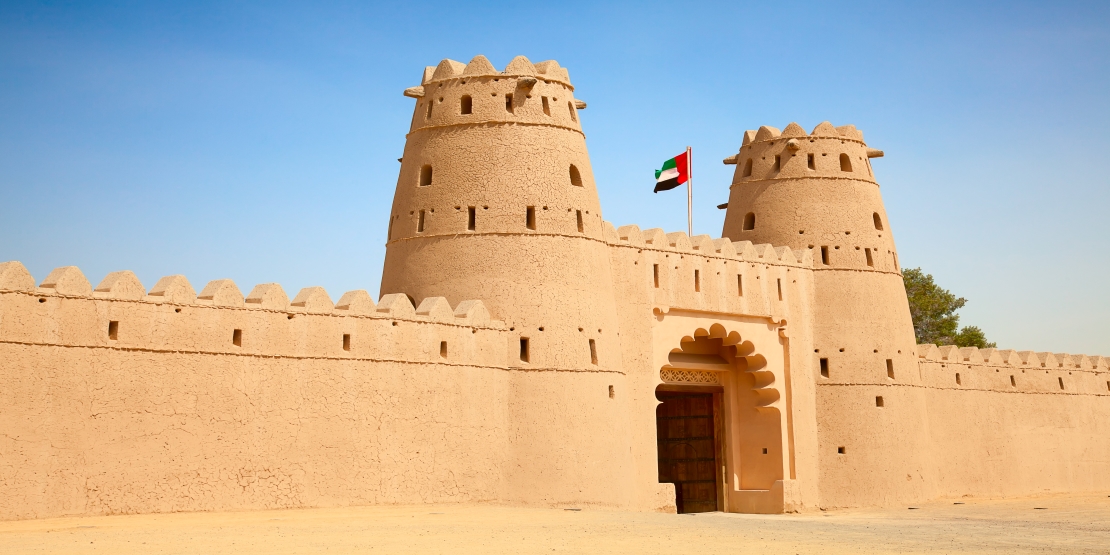 The historical Dubai Museum offers an opportunity to get acquainted with Dubai's history and strong bond with Arabism and Islam. Whether you are a history buff or not, this museum will attract your eye. 
Want to know why this museum is counted as the top Dubai tourist place like any other museum? It offers an opportunity for its tourists to get introduced to the rich and integral knowledge of the ancient history of Dubai that interacted with different people and civilizations across history. 
Dubai Museum has housed the Al-Fahidi Fort, the oldest existing building in the city that was developed in the year 1787 for defending the beautiful and pristine Dubai Creek. 
The fort's walls were crafted from coral blocks of a traditional nature and held neatly with the help of lime. The floor at the upper level is backed by wooden poles, while the ceiling is built from mud, palm fronds, and plaster.
You can also explore the historic galleries exposing the rich history of Arab houses, mosques, souks, date farms, desert, and marine life. What's more? The fort was once a royal residence with different wings dedicated to the different aspects of life. It was carefully restored in the year 1971 and once again in the year 1995. It is today the numero uno museum in all of Dubai. 
The entrance showcases a compelling exhibition of ancient maps from the city and Emirates in general. It showcases intricate architecture the massive region-wide expansion after the oil industry boom. The courtyard houses numerous boats from the classic era and the palm-leaf house with its Emirati-themed wind tower. 
The hall on the right-hand side has weaponry displays. In contrast, the entrance on the left-hand side displays musical instruments of the Emiratis. There are several halls for exhibitions beneath the ground level with their dioramas and exhibits showcasing Emirati life as seen in traditional times. 
Dubai Museum is where history and modern-day reality blend seamlessly, including local antiques, artifacts traded from Asian and African countries down the centuries, Bedouins' desert life, and pearl fishing. Your final stopover will be Al Quasis and other sites displaying authentic artifacts and gift shops where you can shop souvenirs at surprisingly affordable prices.
Sheikh Saeed Al-Maktoum House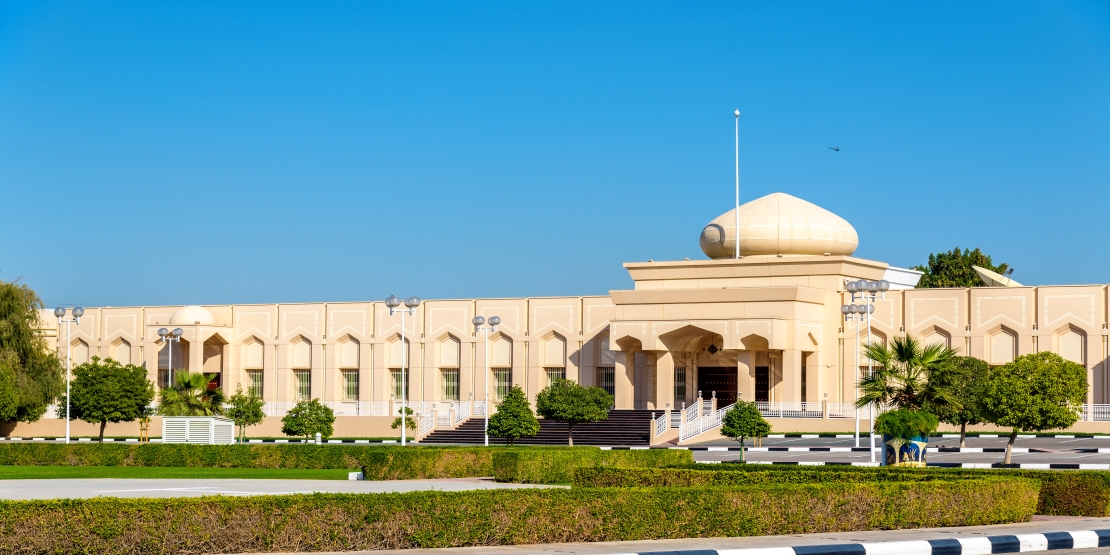 This is one of the most famous Dubai tourist places which you should not miss at all! The Sheikh Saeed Al-Maktoum House was initially built in 1896 by the father of Dubai's Ruler between 1921 and 1958, Sheikh Saeed Al Maktoum. 
This historic building and former residential quarters serve shipping activities that went on from its balconies. This Dubai's former ruler house has now transformed into a beautiful museum where you can view Arabian architecture at its finest. 
The building has been converted into a well-known museum that's home to artifacts, lattices screens of wood, paintings, teak doors with carvings photographs, geometric and floral patterns for the screens made of gypsum ventilation, showing a unique glimpse into the historical past of the charming Emirate.
Thirty rooms have come up around a courtyard in the centre with details of the wind tower on the top. The museum's marine division has photographs of pearling, fishing, and the development of boats. 
At the same time, you will find numerous coins, maps, letters, and stamps showcasing Dubai's development. Additionally, the Sheikh Obaid bin Thani House has also been restored nearby, displaying beautiful interiors. So, don't miss the chance to visit it too.
Jumeirah Mosque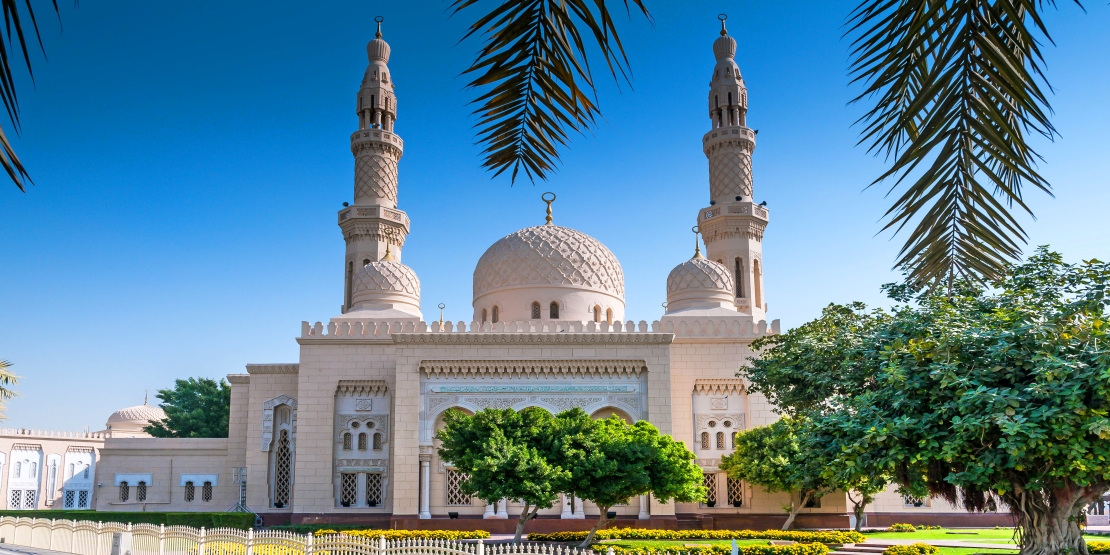 Post COVID-19, Jumeriah Mosque is again listed as the popular Dubai tourist place you should not miss. The Jumeirah Mosque is one of the most stunning mosques, a replica of the Al-Azhar Mosque in Cairo almost eight times bigger!
Yes, you heard us right! The mosque showcases stunning Islamic architecture and design touché developed in a tradition of the medieval Fatimid. It comes with a couple of minarets that showcase detailing amidst impeccable stonework. The floodlights serve to illuminate the structure wonderfully every evening. 
This iconic landmark in Dubai was built entirely from white stone. Sheikh Mohammed Centre organizes the Dubai tour for the visitors and tourists for Cultural Understanding (SMCC).
Dubai Tour for Everyone!
Whether you choose any popular listed Dubai tourist places, not Dubai will give everyone their reasons to call it an iconic vacation.