The active to-and-fro travellers in Dubai must have realised the shifting of their flights being landed in Dubai World Central (DWC) rather than Dubai International Airport. If you are wondering why the reallocation has taken place then the reason is the Dubai airport runway closure 2022. Actually, the northern runway of DXB (Dubai Airport) needs some installation and renovation for better functioning. Due to the airport's runway operational issues, it is set to be under construction from May 9 to June 22, 2022. 
As per Paul Griffiths, the CEO of Dubai International Airport, almost 1000 flights have been allocated to Dubai World Central to continue the movement of travellers. To dig out what exactly could be the upcoming circumstances due to the refurbishment, run through the piece carefully.
The Reason Behind Moving Flights from Dubai airport?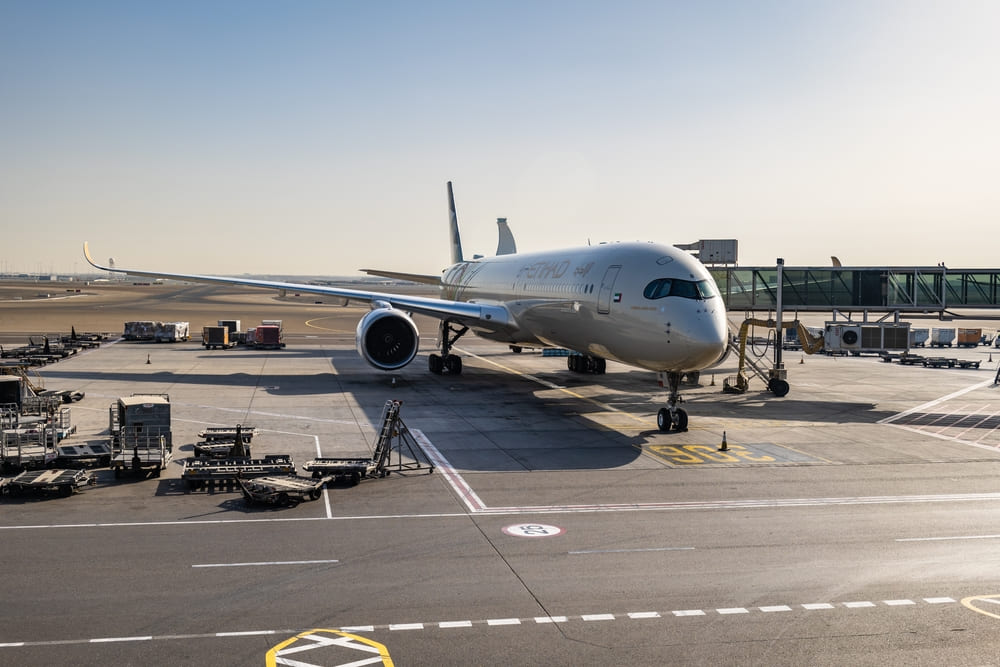 The Dubai International Airport is a dual-runway airport that completed its last renovation in 2014. The Dubai Airport runway closure 2022 will occur between May 9 and June 22. The closure aims to repair the northern runway at DXB with concrete of 30,000 m3, asphalt of 160,000 tonnes and installing 4,400 runway lighting systems. The replacement of 264 km cables is also a part of the project. 
Similarly, the southern runway of Dubai International Airport was refurbished in 2019. 
Impacts on Flight Movement Due to Dubai Airport Runway Closure 2022
A systematic movement of 1000 flights each week has been planned. Although flights will continue during this time, the reduced capacity will cause several flights to switch to Al Maktoum Airport at DWC.
Dubai World Central is located in the centre of the emirate, which is preferable for travellers on a large scale. Thus, due to the Dubai airport runway closure, there are no major inconveniences for people.
According to Dubai Airports CEO Paul Griffth, 57 million tourists are expected to visit in 2022, a significant decrease from pre-covid periods. As covid restrictions ease, the 45-day runway closure at Dubai airport was intentionally scheduled after Eid-al-Fitr to avoid harming future tourism growth.
How Will Flights from DWC to DXB be Operated?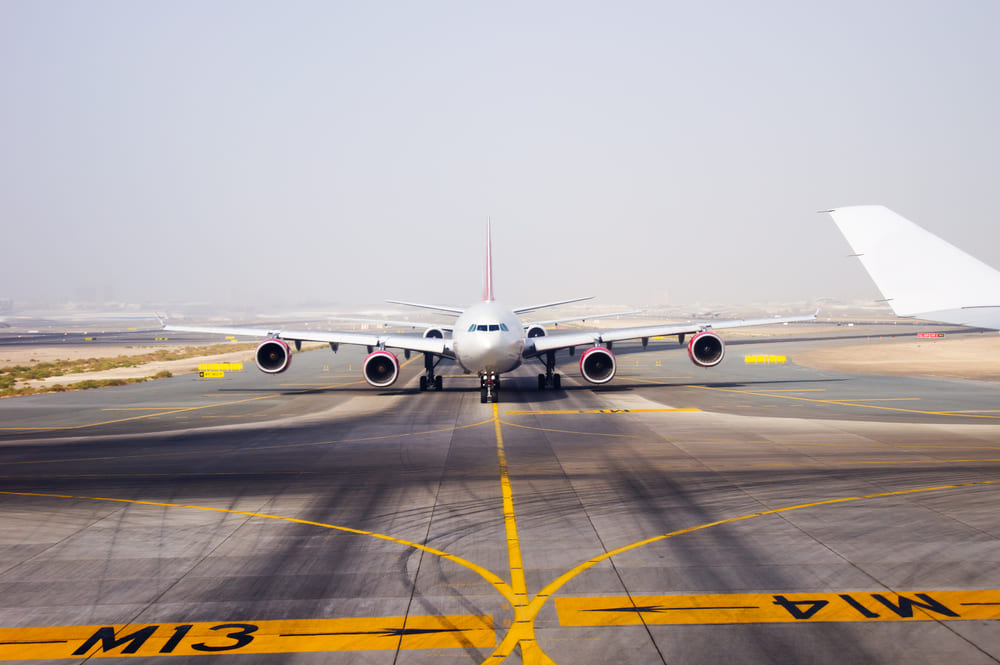 There are now 1000 flights every week from DWC to DXB due to the closure of the Dubai airport's northern runway; some of the airlines participating in this refurbishment programme are Indigo, Flydubai, Gulf Air, and SpiceJet.
Flydubai airline operates the most flights with 30% of the emirate's passenger population. This low-cost carrier has recently expanded into 39 new destinations due to disruptions in travel, including cities like Jeddah, Muscat, Riyadh, Addis Ababa, Delhi, and Bahrain. 
Available Facilities at Dubai World Central
Dubai World Central is a newly constructed airport which is compact and is acting as a backup for DXB airport. After the pandemic, the Dubai airport runway closure 2022 has allowed the DWC to operate at total capacity. Griffth confirms that the airport authorities have gone through a professional checklist to ensure the baggage system, the check-in system, and the immigration system were tested thoroughly.
The airport is quite fresh which recently got into action. For a better passenger experience, facilities like Starbucks, McDonalds, Costa Coffee, and Marhaba Lounge, are available. One can also explore some duty-less shopping outlets inside the airport with ample collections of diversified products. Some exciting eateries, restaurants, and bars are also in service to enhance the aura of the ambience.
Instant Check-in System with Smart Gates
In addition to this, the airport is well-equipped with multiple smart gates. In this case, the travellers with a UAE visa need to register themselves in the system. This will require an iris scanning process to move in or out of the airport. It allows the immigrants to process the check-in with UAE Visa directly without accessing their Emirate ID proofs or the boarding pass. 
Things to Remember Before Starting the Journey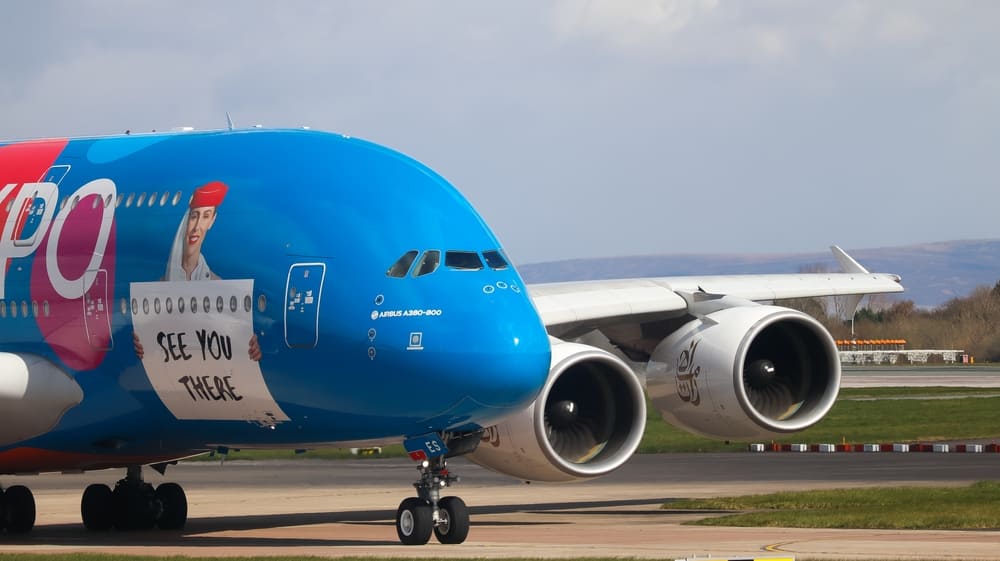 While arriving at the airport, travellers should allow plenty of time to complete all the steps before getting on the plane – a minimum of 3 hours is recommended.

As Dubai World Central is tackling multiple flights with different destinations with a vast passenger scale, it is wise to plan the check-in, security, baggage, etc., to avoid the rush. 

The DWC airport is smaller than the DXB; hence passengers are likely to walk less to their respective boarding gates. 

Passengers commuting from JLT, Abu Dhabi, Jebel Ali, and Motor City will have a short reaching time to the Dubai World Central due to its proximity. 

Ensure wearing masks not only inside the airport but also on the flight. Passengers and airport staff must wear a mask. 
The CEO of DXB says that the first-ever experienced passengers will love the DWC airport's system, which eliminates all the challenges of the giant international DXB airport. It will work as a promoter for DWC to invite more passengers hereafter. 
He also added that wearing a mask remained mandatory or even should be a personal choice seeing the uprisings of Covid-19. The decision will persist until any upcoming announcement is made from the government's side. 
Perks of Commuting To-and-Fro Dubai World Central 
Passengers who have flights via Dubai can count on the inter-airport complimentary coaches. The service is available all 7 days a week for 24 hours. Interestingly, there is a free parking site for private vehicle commuters at Dubai World Central.
The public transport of taxis is also quickly available with exciting fares. The Dubai Taxi Corporation makes special arrangements to manage the expected crowd, so barely one can hustle with the transportation issues. 
This airport is far from the Expo Metro Station, only a metro station or 15 minutes of travel. Hence an RTA express bus is also there that can make it more convenient with destinations Ghubaiba Bus Stand and Ibn Battuta Mall.
End Thoughts
In Dubai airport runway closure 2022, Allocation of the major flights by Dubai airport authorities have worked out as an initiative towards a futuristic approach for DWC in tackling international flights tremendously. It is a progressive technique that has made renovation and allocation possible on a large scale. The airport authorities are working impressively to make it possible for 1000 flights to operate from a new end.
Although the project is still under process, completing the renovation will take a little more time than anticipated. But undoubtedly, the pre-planned execution has made it more credible for tourists with the assurance of comfort with time-saving perks from the Dubai Airport Management Authorities.
More Articles for you :
Frequently Asked Questions (FAQs)
Which Dubai airport is under construction?
The northern runway for the Dubai airport is closed between May 9 and June 22 with 1000 flights directed to Dubai World Central for 45 days.
Is the Dubai International Airport still operating?
The Dubai airport's southern runway is active in operation. but with a smaller number of airlines due to the Dubai airport runway closure.
Are Dubai flights open now?
Yes, travellers can avail of flights to & from Dubai with airlines such as Emirates, Spice Jet, Fly Dubai, and Etihad Airways which are operating to and from Dubai.
Is Al Maktoum airport finished?
Al Maktoum Airport is a sub-community airport in south Dubai which was completed in 2011 in the month of February. The project was launched in January 2006 with its handover processing that was initiated in June 2010.
Is DWC functional?
Dubai World Central is operational with selective flights which are allocated from DXB. This is due to the Dubai airport runway closure that will be ongoing for a complete 45 days, (9 May till 22 June).
Who built Dubai International Airport?
Dubai International Airport, popularly known as Dubai Airport was built by the Dubai Government. The project was designed, monitored and constructed by Bechtel.