Are you planning to travel to the most populous city in the United Arab Emirates? Yes, we are talking about Dubai which is well-known for its breath-taking high-rise buildings and skyscrapers. If you are first-time visiting the iconic and fascinating Emirate, then read it through this well-curated and informative Dubai guide. However, before you plan your dream trip to Dubai, there are a few Dubai travel tips and checklists that you should keep in mind before visiting this dream destination. 
Of course, it goes without saying that along with the handy Dubai FAQs guide, at this juncture referring to official Government guidelines for COVID-19 restrictions is a pressing priority. These may change periodically from time to time, and you should always keep an incessant eye on any new developments pertaining to flights, RT PCR testing, isolation, and other regulations. 
Dubai Guide Basics- How To Travel To The Emirate?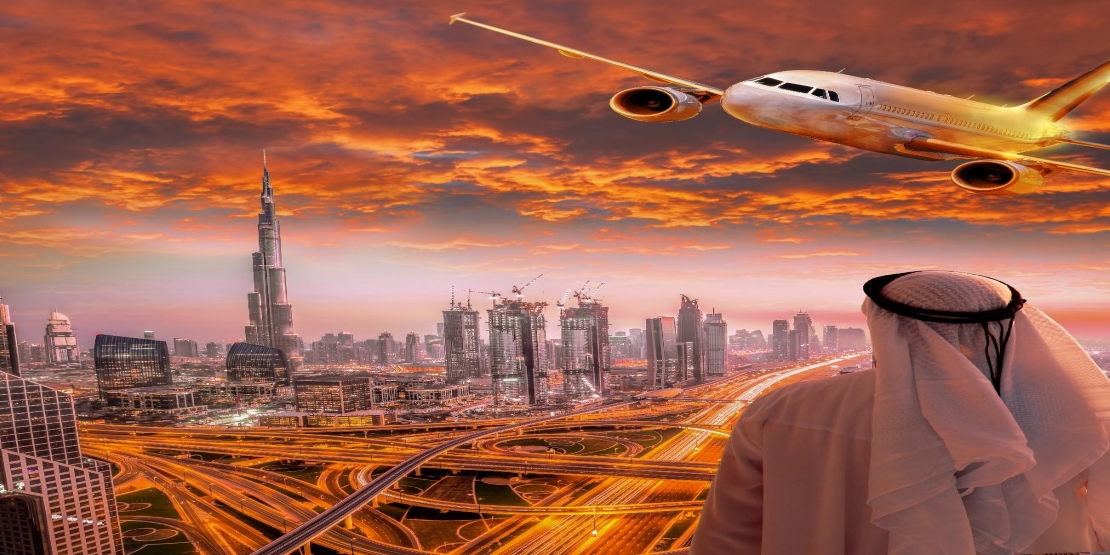 Undoubtedly, Dubai travel is somewhat restricted for several countries owing to the ongoing coronavirus pandemic. In most cases, if you travel from any Middle Eastern country such as Saudi Arabia or Oman, then you can enter the city via road. However, those from other nations have to book flights to Abu Dhabi or Dubai, which are the key hubs for Etihad and Emirates airlines in the UAE. You can book a direct flight to Dubai or land in another Emirate if you have some travel-related work there. You can thereafter travel to Dubai via road from any other Emirate. 
Dubai Travel Guide- Best Time to Visit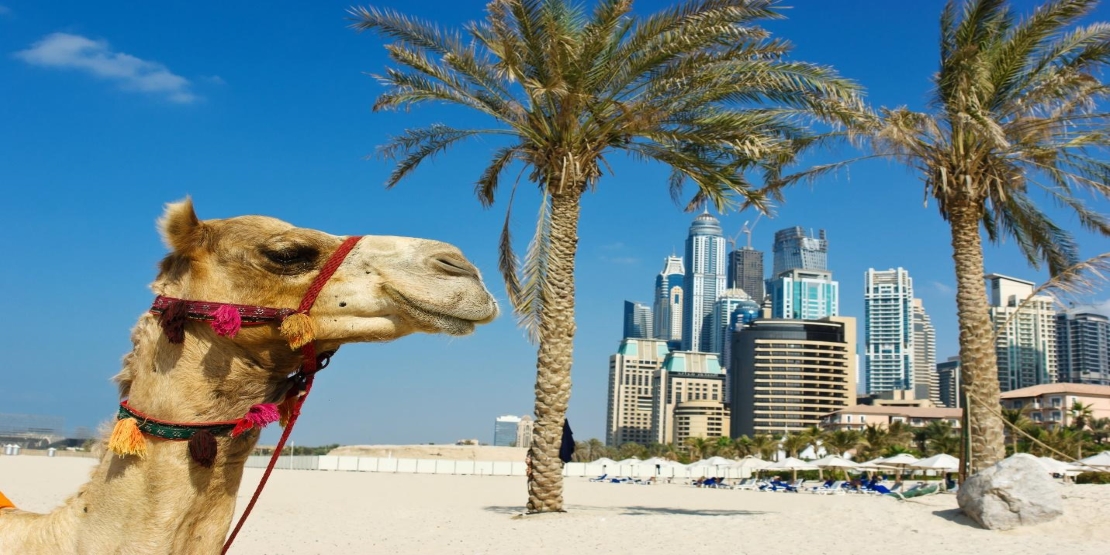 One of the famous Dubai FAQ guides that almost everyone counts on for accessing the details about the places to visit Dubai concludes that the winter season is the ideal pick for coming to the Emirate. You should be acquainted with the fact that countries in the Middle East witness scorching temperatures between the months of April and September. Hence, if you can schedule your itinerary in advance, plan to visit between the months of November and February. Christmas is however a time of year when crowds cannot be avoided. The end of December is a busy and vibrant time in Dubai although you should ideally reserve your hotel, flight, restaurant bookings and tourist landmark entries in advance along with rental cars. 
Dubai Dressing Guide Role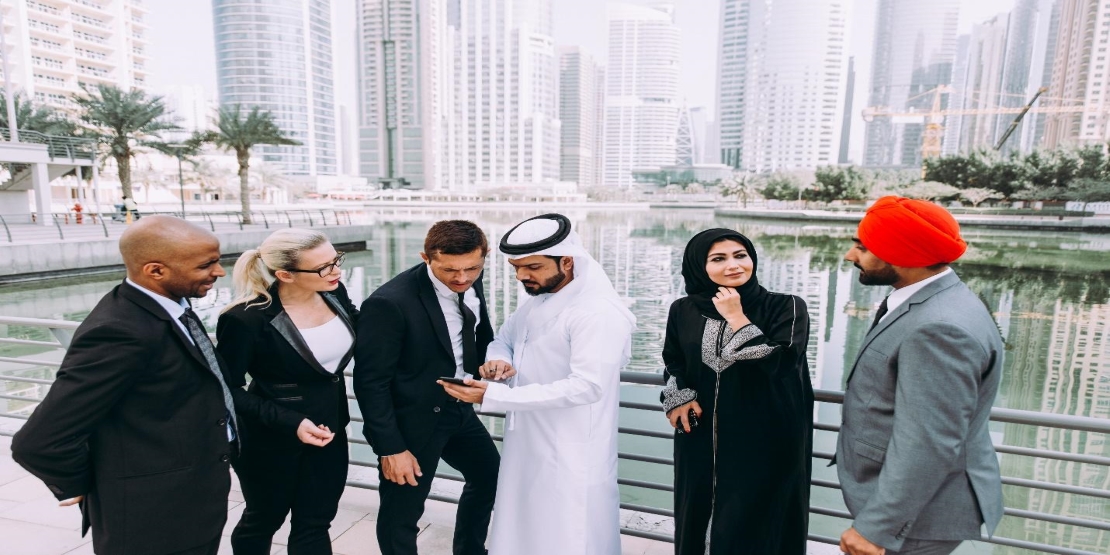 Dubai is not a conservative city for tourists when compared to several other Middle Eastern or Islamic cities or countries. Dubai is quite liberal with regard to dressing. However, there are some protocols that you should maintain when you are in Dubai. Dubai travellers should aim at dressing modestly and must wear full-sleeved apparel and pants, especially women. Respecting the culture and traditions of Dubai is important and you should avoid wearing skimpy and revealing clothing. If you are travelling in the hot summer season, keep lighter pants and t-shirts and male travellers may also get a few pairs of shorts. However, winters can be chilly, and you should have warm clothes and caps and gloves alongside. 
Getting Around the Emirate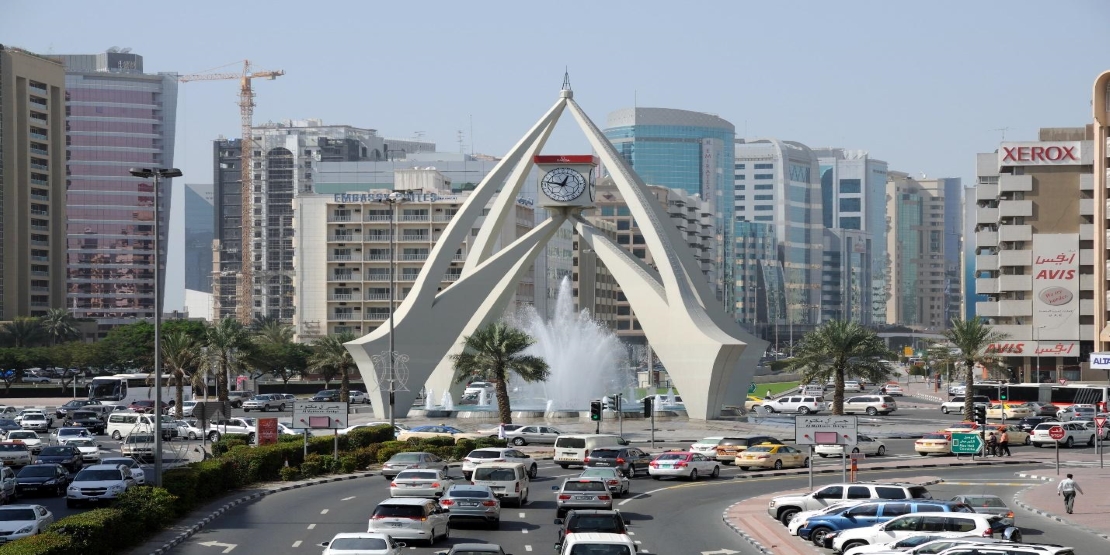 Any compelling and well-written Dubai guide related to travel will let you know that there are well-connected roadways and highways in Dubai although there is a rush of traffic, particularly amid the peak hours. The weekly holidays are Friday and Saturday instead of Sunday and traffic is comparatively lighter during this time. You can use several commuting options including taxis which come in both regular and premium avatars (imagine a sleek Lexus for instance) and the metro which is fast, well maintained and links directly to the Dubai Airport as well. 
The metro may witness some crowds, depending upon your time and day of travel. If you wish to avoid the same, steer clear of the Dubai metro office or rush hours. You can take public buses to reach your destination on time. This includes several tranquil beaches and other locations on the outskirts of Dubai. Business travellers usually prefer renting premium or luxury cars on a daily basis as per their requirements. Renting a car is a great way to get around Dubai in a stress-free manner and this can be done on a weekly, monthly or even daily basis. 
Top Places Worth Visiting In Dubai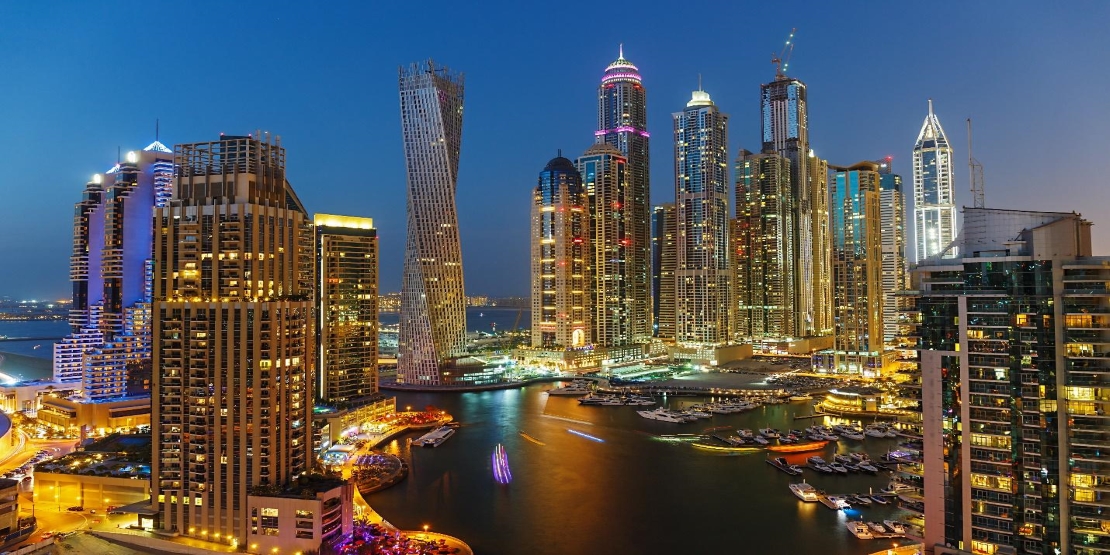 Dubai has an endless number of attractions worth visiting for travellers. Dubai has something for every traveller. While Dubai FAQs can list out all the top attractions that you should visit in the Emirate, there are some which are universally acknowledged. 
There are several landmarks including the Dubai Mall, Burj Al Arab, Burj Khalifa, the world's tallest building, Jumeirah Beach and Resorts and even the Dubai Creek and Park. You should also check out Ski Dubai which offers a magnificent and amazing experience along with the Dubai Frame, Dhow cruises which offers romantic vibes, especially during sunset and there are numerous Souk or shopping destinations where you can pick up almost everything at reasonable prices including gold jewellery as well. 
You can also opt for the desert safari for a fabulous winter night experience while enjoying stargazing, traditional Bedouin hospitality, performances, cultural experiences, delicious local cuisine, and pulsating dune bashing through the desert. A trip to the Al Fahidi area is recommended since this will give you a glimpse into the cultures, architecture, and traditions of old Dubai. This is readily accessible in the Bur Dubai region. Dubai also has some of the most attractive shopping malls, mosques, and tons of other culturally and socially relevant attractions. Expect wonderful theme parks too and get ready to be stunned by the gargantuan Aquarium and lovely beaches.
Fine Dining in Dubai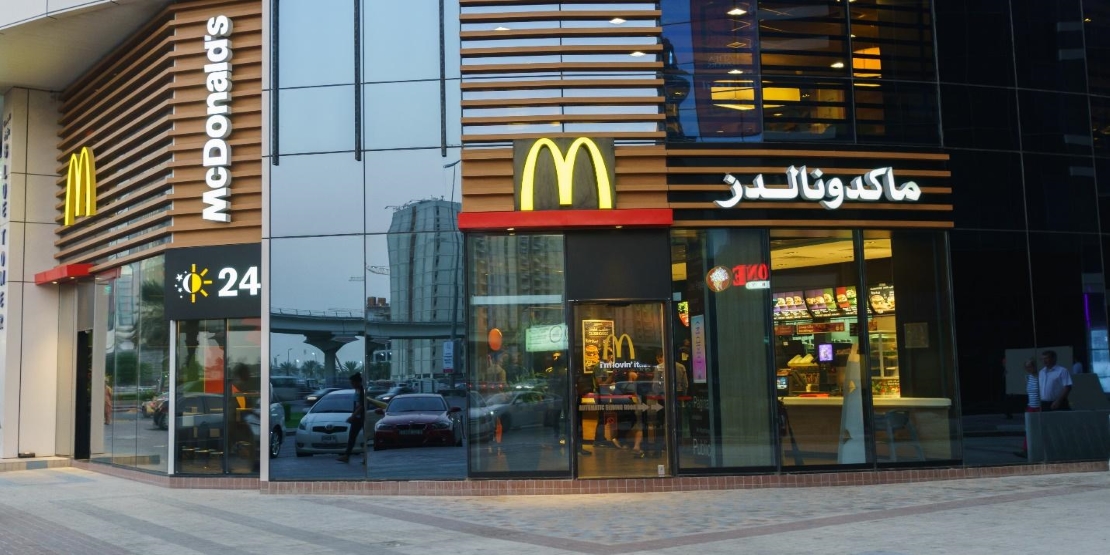 Dubai is a smorgasbord of the most delectable cuisines in the world. Being a global and cosmopolitan city, there is nothing that you will not find here. Along with traditional UAE and Arabian cuisine, you will come across options like Thai, American, Indian, Chinese, and Italian delights. Dubai has several popular zones for dining out including Deira for comparatively affordable food options and the beach at JBR for mid-range choices. Sheikh Zayed Road is another great place to find some amazing eateries. In general, Dubai is home to the world's best Michelin-starred restaurants along with top eateries, cafes, entertainment options and whatnot. The local street food is delicious and will suffice you after a hard day of work or travelling.
Key Seasonal Delights and Festivals
The traditional festivals in Dubai include Eid-ul-Fitr and Ramadan along with Eid-ul-Adha. Dubai is also a major hub for celebrating international festivals including Christmas, New Year's Eve and Halloween. Visiting Dubai between November and March will help Dubai travellers enjoy seasonal delights including the Dubai Garden, Miracle Garden and others. The city is not suitable for outdoor activities throughout the year owing to the summer heat. 
Some Vital Travel Tips
You should always keep these essential travelling tips in mind while planning your Dubai trip- 
All Dubai travellers will require their visas for entering the city.
If you have qualified for any visa-free entry or exemption, you do not have to get the in-advance Dubai visa. 
If you do require the same, apply as per the trip type, i.e., tourist, student or business traveller. 
Remember that PDA or public display of affection is illegal in the Emirate of Dubai. People can be arrested for such activities. Yet, you can hold the hand of your partner. 
Plan your Dubai visit at least 2-3 months in advance in order to enjoy the best possible rates on flights, hotels and tourist attractions. 
Dress modestly and respect local cultures and traditions. 
Do not spit on the road since this comes with a hefty fine of AED 500. 
Avoid jaywalking or crossing the road abruptly. Only cross at demarcated zebra crossings. 
Using foul language is an offence that may come with a fine. 
Take pictures of locals, only after asking and obtaining their permission. 
Bring your international driving license along if you wish to rent a car in the Emirate. 
Follow guidelines during the month of Ramadan when it is illegal to eat, drink or smoke in public. 
Respect dressing and other guidelines while visiting mosques and other religious places. 
Avoid any critique or discussion of the Government and ruling establishment. 
Avoid over-friendly interaction with local women. 
Do not refuse food if you are visiting the house of a local Emirati resident.
Latest COVID-19 Guidelines For Dubai Travellers
The Emirate has eased up regulations with the upcoming World Expo. Well, here are some key guidelines that you should keep in mind: 
Travellers need not be vaccinated to land in Dubai although they will have to test for COVID-19 before travelling and upon arrival in some cases. 
All public attractions will remain open for visitors. The tallest observation wheel in the world, Ain Dubai, will start operations from 21st October 2021. 
Expo 2020 Dubai will be a big attraction since it will have 190+ country pavilions, exhibitions, 200+ dining zones and more than 60 shows each day. This will run between 1st October, 2021 and 31st March, 2022. 
Hotels can run at 100% occupancy and entertainment venues may scale up to 70% capacity. Cafes and restaurants may function at 80% and stay open till 3 AM. 
10 people can sit at a table in restaurants and this number is limited to 6 for cafes. 
Events, sporting events and concerts are allowed if all staff, audience members and performers are vaccinated. 
The maximum attendance is 1,500 and 2,500 for indoor and outdoor public events. 
Face masks remain compulsory while in public and also private gatherings. People should maintain two metres of physical distance from others in Dubai. 
Tourists will no longer require immigration authority, GDRFA or ICA approval for visiting. 
However, those coming from Ethiopia, Bangladesh, Nigeria, India, Sri Lanka, Pakistan, Uganda, South Africa, Zambia, Vietnam should adhere to some specific regulations. These include the following-
1. Offer a negative PCR test certificate with the QR code within 48 hours before departure from an approved facility.
2. Get a rapid PCR test and present the negative result via QR code conducted at the departure airport within 6 hours of their flight.
3. Travel is not possible currently for those coming directly from Nigeria, Bangladesh, Zambia and Vietnam to Dubai. 
Those coming from any destination should provide negative PCR results from tests taken within a maximum of 72 hours prior to departure. 
SMS certificates, NHS Covid test certificates, results from rapid PCR tests, antibody tests and kits for home testing are not acceptable. The result should be in the official language or Arabic or English. 
Those coming from Sudan, Indonesia, Egypt, Lebanon and Ethiopia should offer reports with QR code links for check-in verification upon arrival. 
The UAE has a list of approved laboratories in each country for testing. 
Those travelling to or from India may get a visa upon arrival for 14 days if they have a green card or visitor visa or a residence visa. This should be valid for at least 6 months. 
Some passengers are required to take a second test upon arrival in Dubai. This applies to people from several countries including Bangladesh, Argentina, Brazil, Bahrain, Croatia, Greece, India, Lebanon, Jordan, Kuwait, Philippines, Myanmar, South Africa, Thailand and more. 
Travellers are not required to get quarantined upon arrival although those taking coronavirus tests at the Dubai airport should stay in their homes or hotel until the results arrive. If positive, then the Dubai Health Authority guidelines on isolation will apply. 
Children less than 12 years of age and those with severe or moderate disabilities are exempted from PCR testing.
Final Thoughts
Besides Dubai travellers, those transiting in the Emirate should also have a negative COVID-19 PCR test result taken within a maximum of 72 hours before departure. This applies to people from India, Bangladesh, Sri Lanka, South Africa, Pakistan, Nigeria, Uganda, Zambia, Vietnam, Indonesia and Ethiopia. UAE nationals are exempted from this PCR test prior to departing for Dubai although they will be tested upon arrival. Keep these guidelines carefully in mind before planning your Dubai trip and stay updated on any changes or alerts.