Are you going on a UAE or Dubai tour anytime soon? You should know that there are tons of exciting destinations which are ideal for smaller budgets. Here's a closer look at some of the top UAE tourist places that are budget-friendly yet offer memorable experiences for travellers. 
Zabeel Park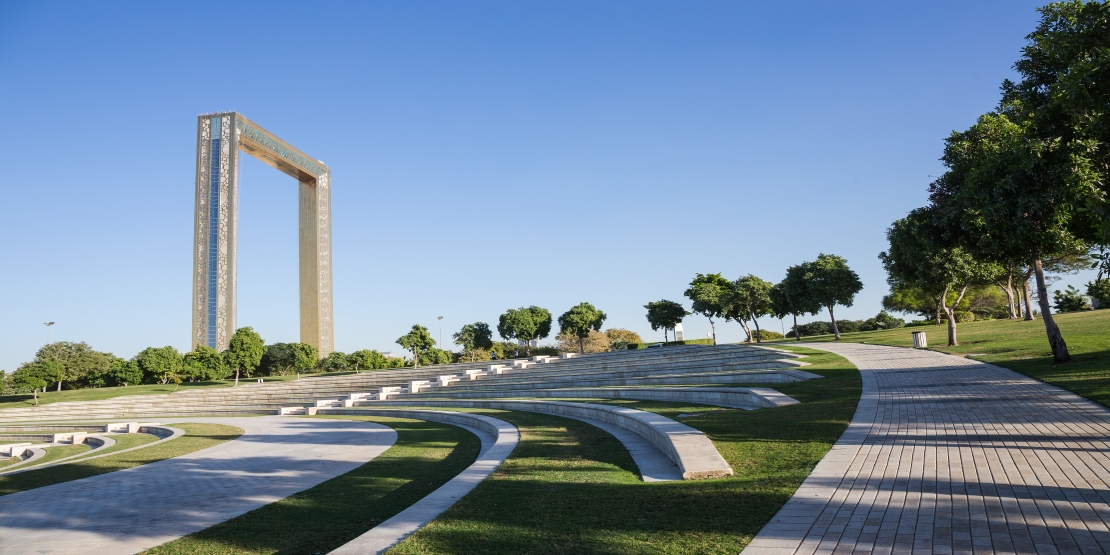 Whether you are planning a budgeted trip or not, this is one of the city's most significant recreational zones, offering ample greenery near the city center and a wonderful ambiance. Why is Zabeel Park the most popular destination? There are countless reasons, starting from a relaxing atmosphere to enjoy a casual and lazy weekend, participating in barbeques, sitting at the theatre, and strolling in the playgrounds. Don't forget to seek a peek into The Dubai Garden Glow if you have some spare time. You can reach this landmark near the Jafiliya Metro Station with entry costs of the only Dh5 for each visitor. The timings are 8 AM to 10 PM between Sunday and Wednesday and 8 AM to 11 PM on Thursday to Saturday and other official holidays. 
Abra Ride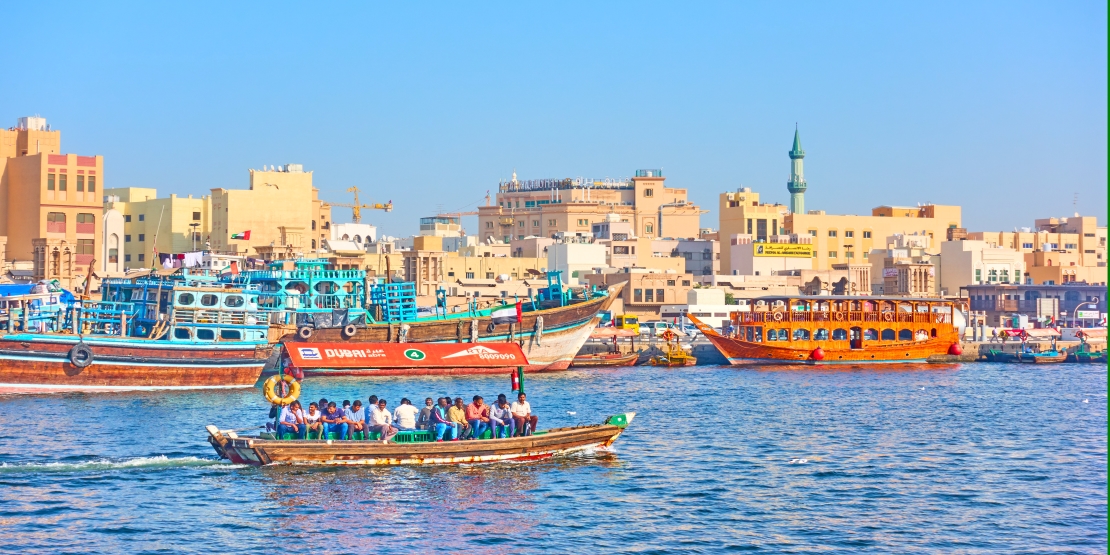 How can a Dubai tour get completed without visiting Abra Ride? This place promises to give its viewers incredible views of both the older and newer neighbourhoods of the city. The city's most traditional mode of transport made for a comfortable cruise in a fully air-conditioned environment. It gives you all the reasons to combat the scorching heat in the Emirate and avoid driving to the beach! You will find these rides readily available at the Creekside in Bur Dubai tour, with costs of the only Dh1 for each ride. Visitors can make their bookings between 5 AM and midnight daily. 
Jebel Hafeet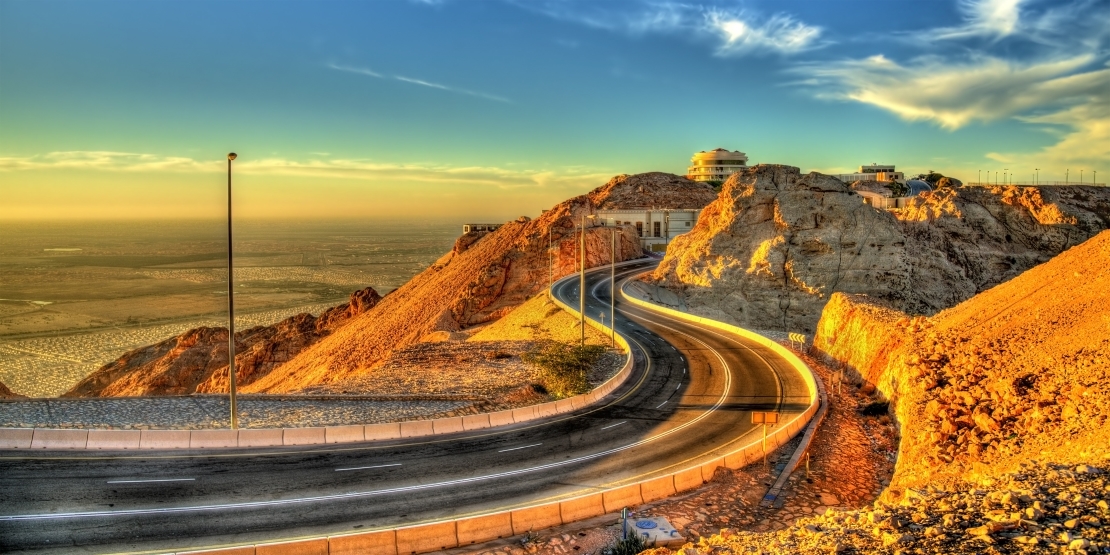 Count Jebel Hafeet is a quintessentially charming UAE tourist places while the Dubai tour. Like any other because it stunned tourists with its natural splendour. Here, you cycle, drive or walk up towards the summit of the second-highest peak. Additionally, it overlooks the border with Oman and the pristine Al Ain. You can also explore the numerous museums, forts, and tombs near it. There are no entry fees or timing-related restrictions. 
Hatta Pools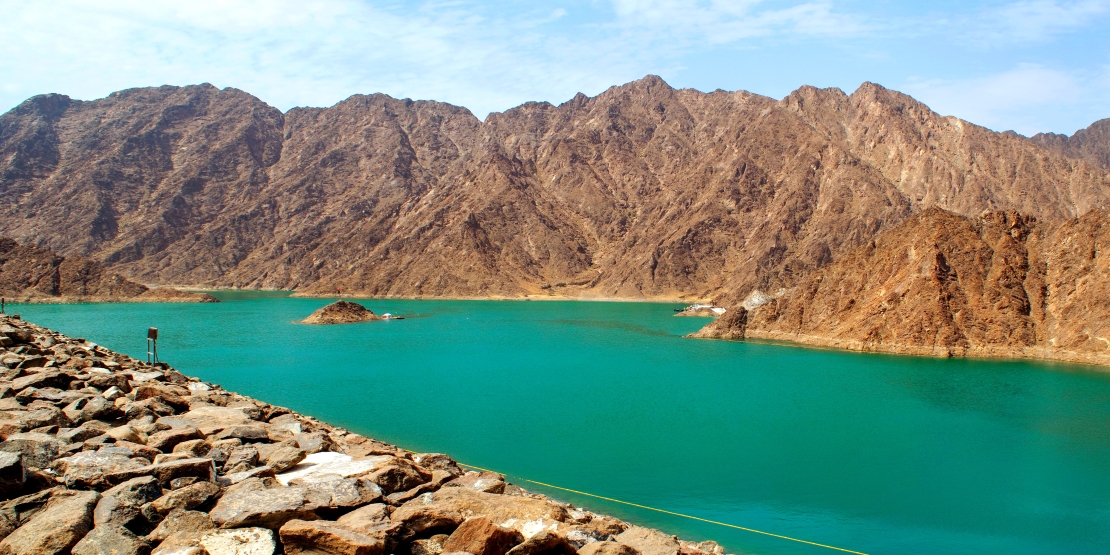 UAE travellers on a budget will love this attraction. If you are accompanied by the Dubai tour group or not, make sure to visit this beautiful and conducive picnic stop to become acquainted with the magical waterfalls and turquoise pools. 
Settled in the banks of the Hajar Mountains, this magical haven in Dubai tour. The tourists to swim through the narrow shake passages around the year. The backdrop itself is gorgeous, and you will naturally feel out of the world! Ensure that you have a valid Emirates ID and other documents for verification since the pools technically fall in Oman. The culture of Hatta has been neatly preserved and has a rich tradition that you will see by visiting the Heritage Village. The timings are relaxed, and there are no entry fees at all! 
Sharjah National Park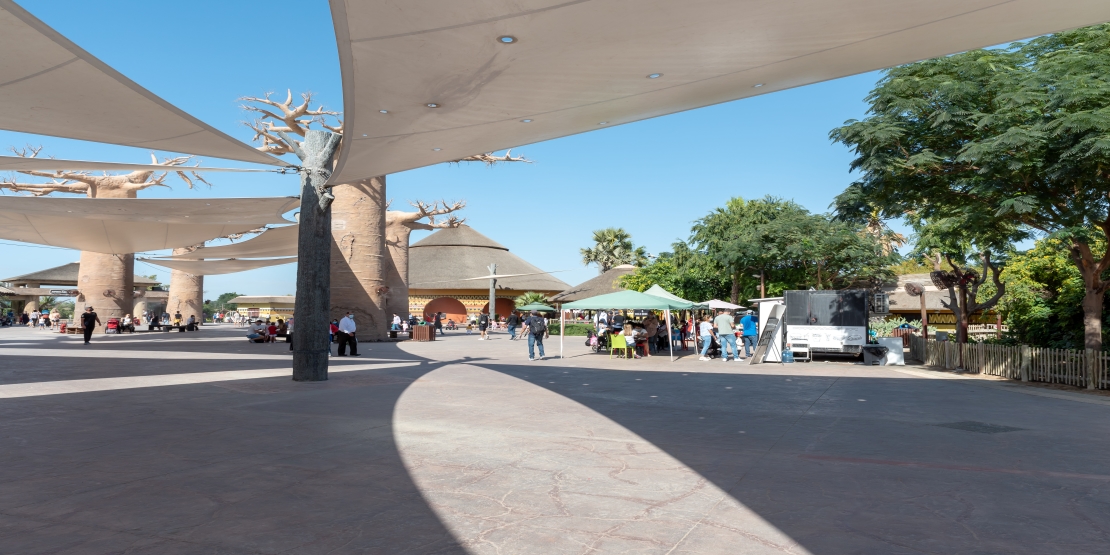 One of the top small budget UAE tourist places which you surely cannot afford to miss! The Sharjah National Park offers abundant greenery that encompasses a whopping 100 acres and diverse flora and fauna that will leave you spellbound. Entry costs are only Dh2 for each visitor, and you can access this landmark at Al Dhaid Road in Sharjah. The timings are 8 AM to 10 PM, although the Park stays closed between 1 PM and 4 PM on weekdays. 
Al Mamzar Park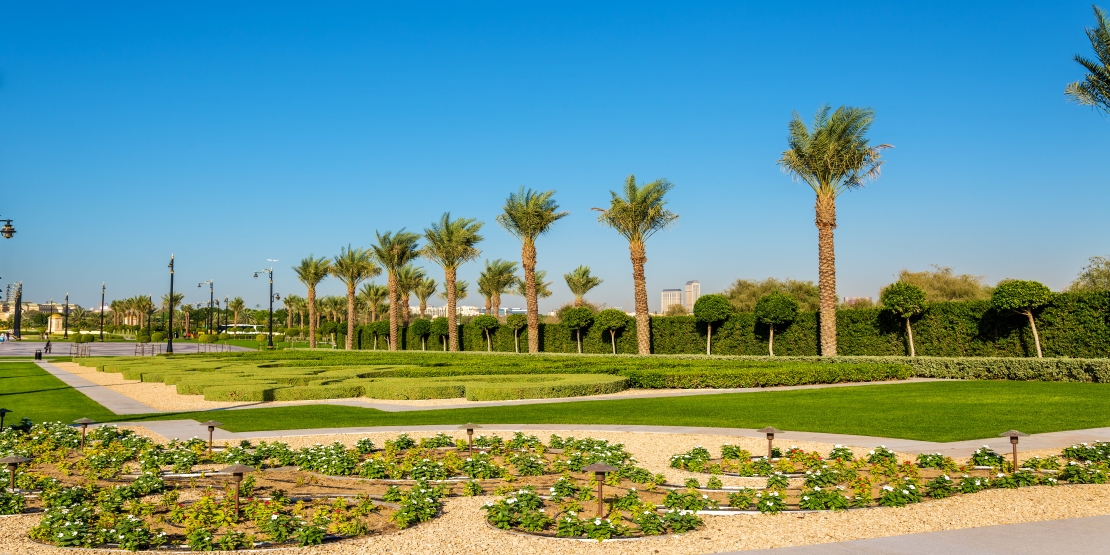 This Park features five pristine beaches for sunbathing or swimming. Indeed, a great place to relax and de-stress, enjoy winding foot and bike paths sided by swaying palm trees. You can experience these pleasant scenes with entry costs of only Dh5. The timings are usually 9 AM to 9 PM for Sundays to Wednesdays, while Thursdays to Saturdays and other holidays have timings of 9 AM to 10 PM. Mondays and Wednesdays are reserved as Ladies' Days. How can we not talk about the essential characteristics of this beautiful Dubai spot? With more than 1,600 palm trees, 300 coconut trees, and more than 55,000 square meters of green lawns, this landmark in Al Khaleej Road gives you immense pleasure to bask in the sunshine while having a barbecue meal in the cooler months. 
Saruq Al Hadid Museum
Are you a history buff? Want to dive deep into some of the famous UAE tourist places for learning about the Iron Age experienced by the Arabian Peninsula? This unique archaeological museum in the Historic District of Dubai showcases the era of metalworking – with artefacts preserved in mint condition. Housed in the Shindaga District, this famous landmark can be accessed for just Dh20 per head, and timings are usually 8 AM to 8 PM. On Thursday to Saturday or on public holidays one can visit it from 8 AM to 2 PM. 
Shaikh Saeed Al Maktoum House
Yet, another famous heritage site in the list of best places to visit in Dubai. This structure has distinguished architectural designs that highlight the life and history of the great ruler and his family. It is an excellent example of a fascinating historic site for a vacation that introduces you to the beginning of the 20th century, with many open and closing winged sections and some air towers called Barajeel. It was also the Emirate's previous ruler's, Sheik Saeed Al Maktoum Residence. 
Don't miss a chance to gain invaluable insights into Dubai's history and evolution. Entry costs are only Dh3 per head at this landmark in Al Shindaga, Bur Dubai. 
Al-Ain Classic Car Museum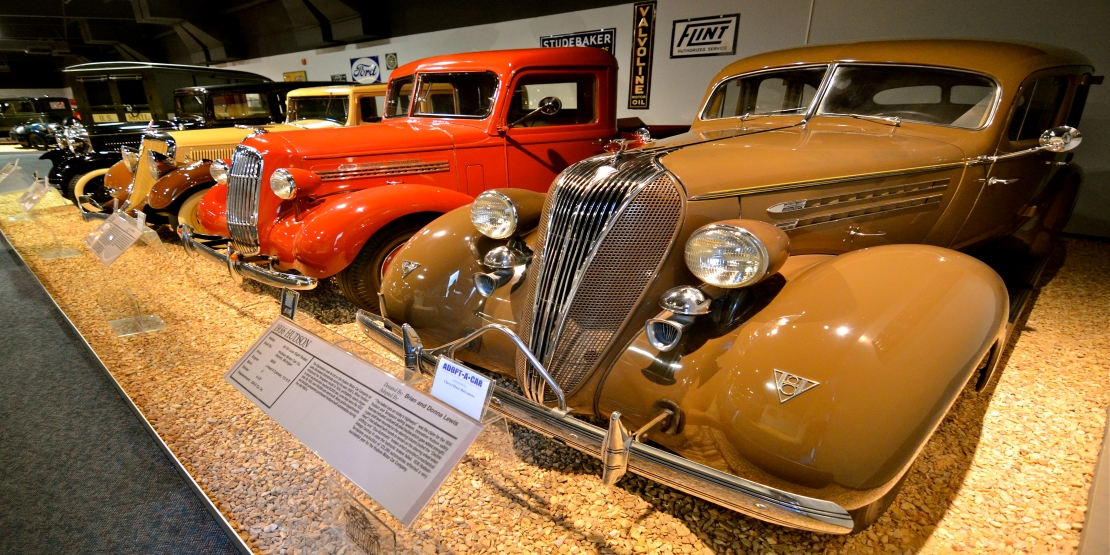 It is one of those attractive UAE tourist places that no one should miss! If you love automobiles, you will find yourself enjoying the trip to the Classic Car Museum within the Al Faida Complex. Timings are usually 9 AM to 5 PM between Saturday and Thursday, while 4 PM to 8 PM for Friday. You can also exchange ideas with members of the Classic Car Club, which manages this unique venue. 
Al Fahidi Locality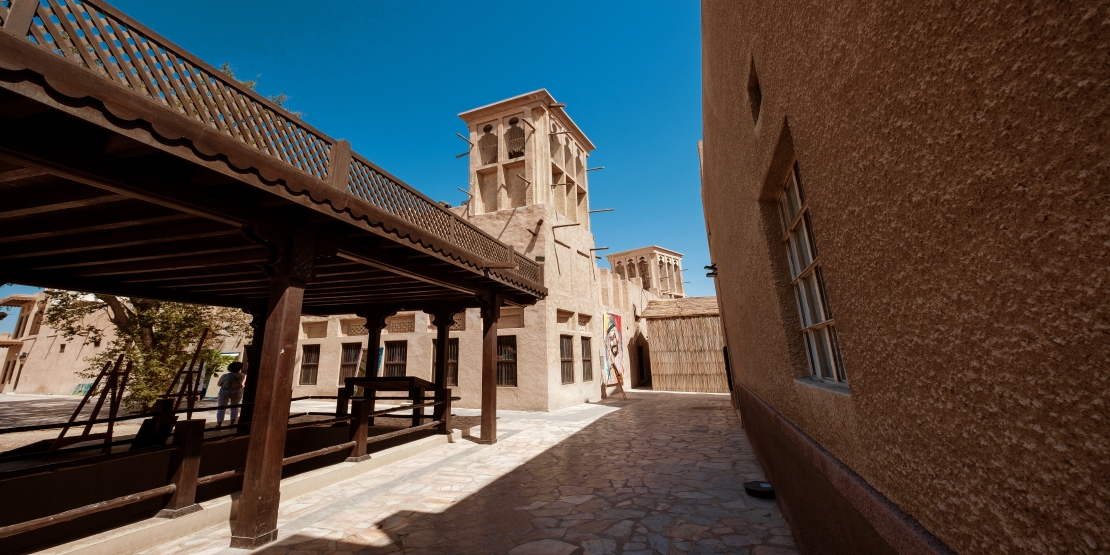 The traditional style of life at Al-Fahidi Historical Neighbourhood is one of the key attractions for the Dubai tour groups and solo tourists. It is located within the historic Bur Dubai area and gives you a glimpse of the actual city and its traditions. Old Dubai comes alive as you walk across from the metro station, taking in the quaint charms, distinctive architecture, and a lot more! 
Make sure that you choose a convenient time for exploring the museum and stores nearby. There are no entry costs for exploring this excellent locality. 
Sharjah Arts Museum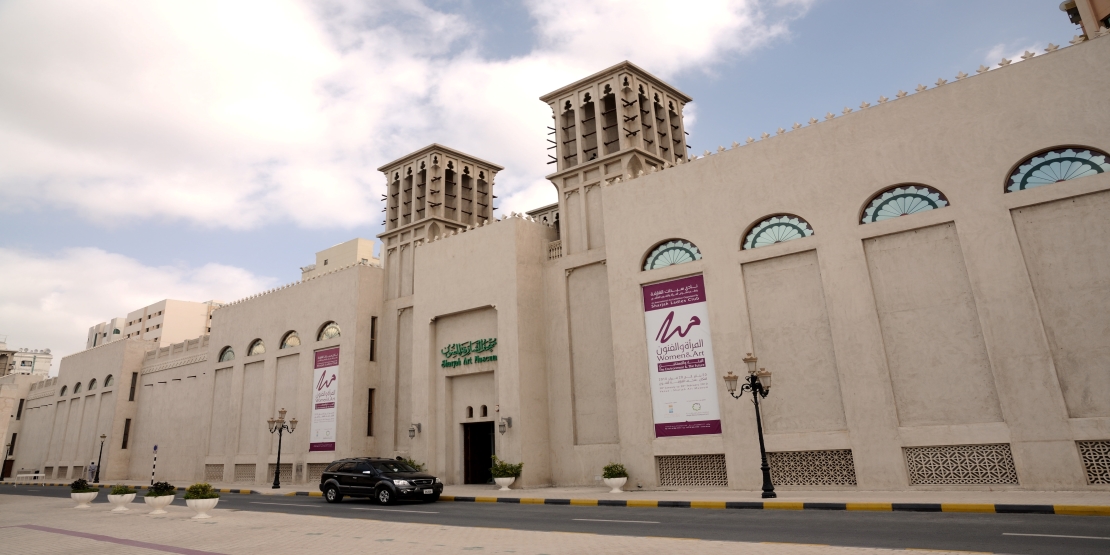 This stunning museum has the most significant art exhibitions in the Gulf region, containing masterpieces of local painters, Arab artists, and renowned artists. It has a permanent exhibition gallery that showcases paintings by leading Middle East artists while regularly holding workshops for visitors. 
If you are an art lover, you will find this museum will offer you an opportunity to admire the splendour of various collections. 
Explore a three-story museum located at Al Shuwaihiyeen, near the post office at Al Corniche in Sharjah. There are no entry fees, and timings are usually between 8 AM and 8 PM every day, while on Friday, entries are allowed from 4 PM to 8 PM. 
Qaryat Al Torath Heritage Village
It is a charming heritage village and one of the unique UAE tourist places, allowing you to view traditional craftsmanship, women creating beautiful craft pieces. There are 32 stalls to explore traditional clothing, spices, perfumes, date palm products, and accessories where you can purchase fascinating souvenirs. The entry costs are Dh5 per head. Timings are 9 AM to 1 PM and 5 PM to 10 PM every day. 
Sheikh Zayed Grand Mosque
It is one of Abu Dhabi's most prominent landmarks and one of the few mega mosques that welcome non-worshippers and other visitors. The mosque was built to embody Islam's central message of peace and tolerance and welcome up to 55,000 worshippers to pray in its iconic hall. Entry is free with timings hovering between 9 AM and 10 PM every day and 4.30 PM and 10 PM on Friday. 
Don't miss the calligraphy, 82 white marble domes, studious pools, gold-plated Swarovski, Quran etched with verses and painted with gold leaf in An-Naskh lettering.
Gold Souk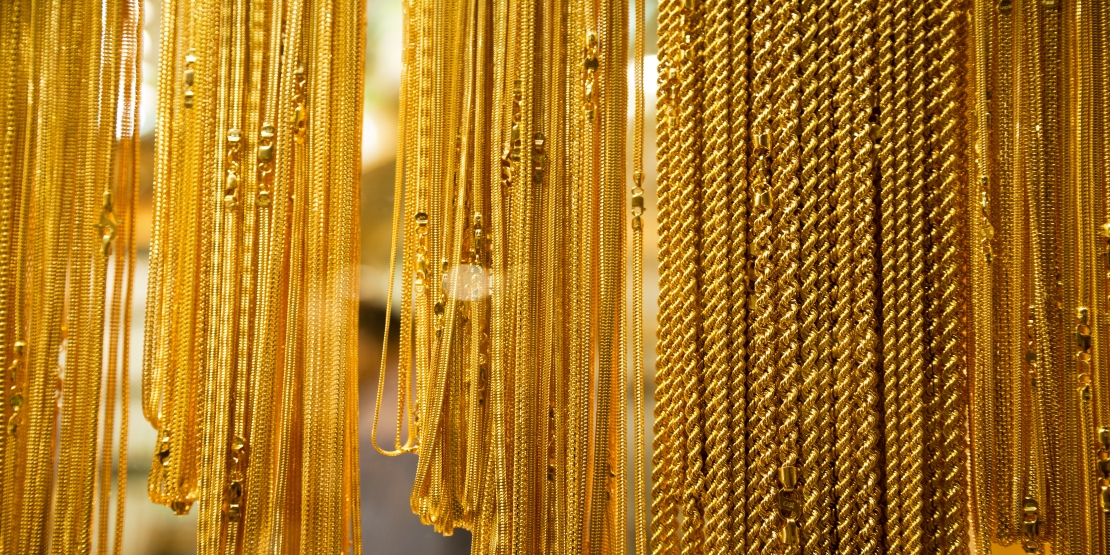 Whenever you explore the Deira Gold Souk streets in Dubai, you will be charmed by the sheer variety of attractively priced gold and precious stones on offer. You should bargain before buying anything here! This Deira, Dubai landmark will have no entry fees until and unless you start purchasing gold. Timings are 10 AM to 10 PM on all days, except for Fridays when it opens between 4 PM and 10 PM. 
Jumeirah Mosque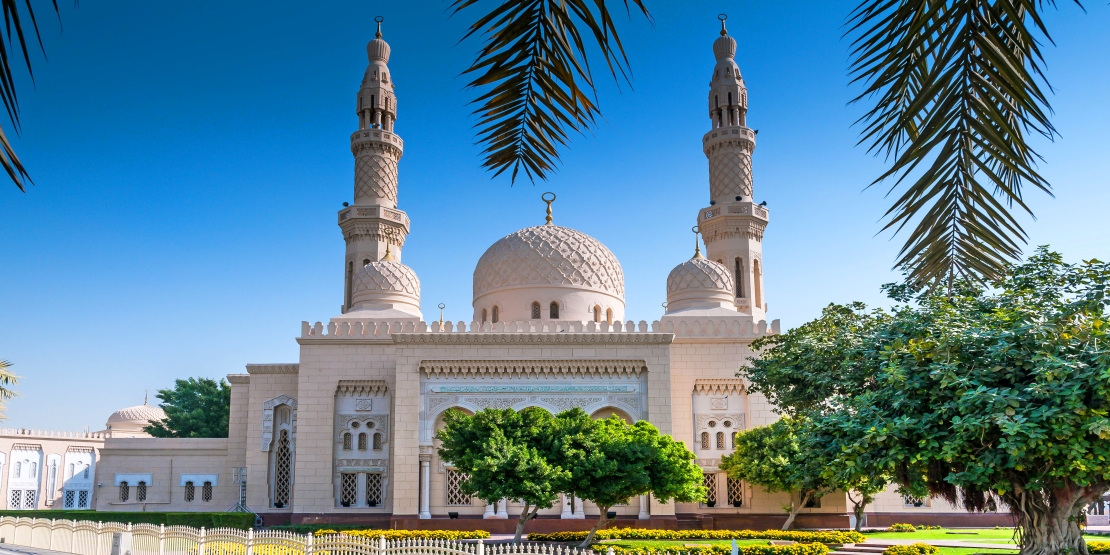 This mosque is one of Dubai's biggest architectural marvels, opening in 1979 and was planned as a gift from the Late Sheikh Rashid bin Saeed Al Maktoum, the previous Dubai Ruler and father to the present Dubai Ruler, HH Sheikh Mohammed bin Rashid Al Maktoum. 
The architectural style came from Egypt and Syria, which easily accommodates roughly 1,500 worshippers at a time. The mosque visit has been a significant activity under the Open Doors. 
Interactive programs like Open Minds and others are carried out by the SMCCU (Sheikh Mohammed Centre for Cultural Understanding) to develop tolerance, understanding, and awareness amongst various people. Here, diverse cultures and nationalities unite under one roof. 
It is the only Dubai mosque that welcomes regular visitors and non-worshippers for 6 days every week. The entry costs are Dh20, including refreshments and tours. 
Dubai Safari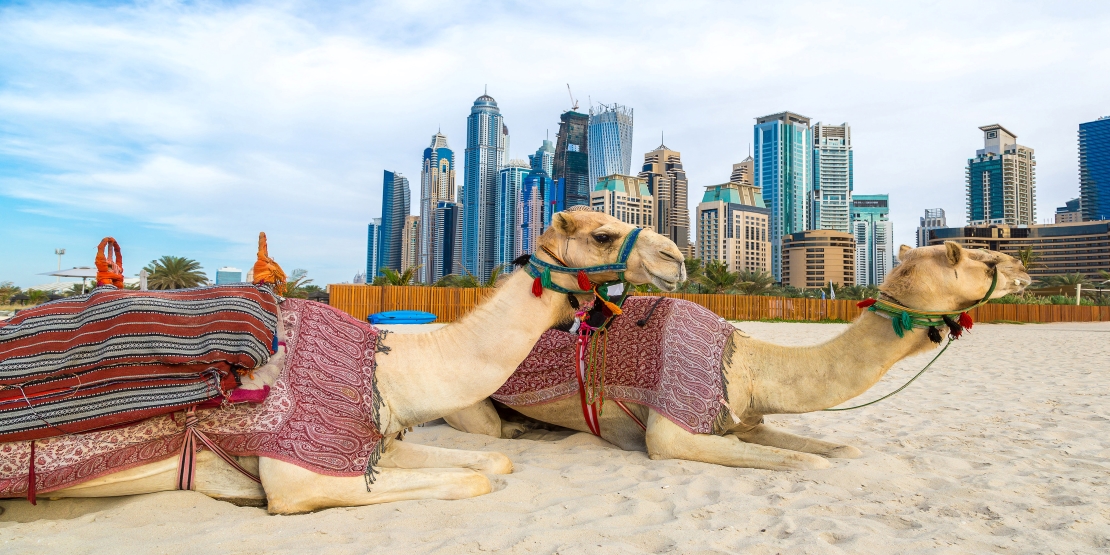 If you introduced you to yet another famous landmark that homes around 3,000 animals, with 78 species of mammals, 50 types of reptiles, 111 kinds of birds, amphibians, and invertebrates, all on the 119-hectare site, would you believe us? Dubai Safari is a must-visit place in everyone's UAE tourist places bucket list. It is an ideal wildlife park, animal sanctuary & education center, all rolled into one that will provide you with an opportunity to get up close and personal with a large variety of exotic animals.
Sharjah Desert Park
Your Dubai tour will be an incomplete experience if you miss out on paying a visit to Sharjah Desert Park. Here, you get access to a wildlife center, botanical Park, natural history museum, and a children's farm in a single attraction. 
You can also enjoy Arabian fauna and flora lead by the Environmental and Protected Areas Authority of Sharjah at Al Dhaid Road. Costs are Dh15 for each visitor, and timings usually range between 9 AM and 6 PM, while Friday timings are between 2 PM and 6 PM. 
Dubai Water Canal Boardwalk
It will delight any traveler if they get free entry to wonderfully lit-up pathways and bridges. Yes, you heard us right! This glimmering Dubai Water Canal and a mechanical waterfall is a great place to take a few snaps of Dubai and enjoy relaxing evenings. 
You can also expect seamless Wi-Fi connectivity while you are here. Find this boardwalk near the Business Bay Metro Station. It is always open, although you should try visiting between 8 PM and 10 PM for a captivating experience. 
Masdar City
It is a futuristic city that has already been built near the Abu Dhabi International Airport. It has been custom-developed for advancing sustainable and eco-friendly development. 
The focal point is the Masdar Institute of Science and Technology that opens for visitors throughout each day. You will start in an uncrewed vehicle that resembles a futuristic pod and is called the PRT. 
You will explore the fascinating city that has been built on the bedrock of technology and science. There are no entry costs for tourists or localities, and timings are 8 AM to 11 PM, while Friday and Saturday timings are 10 AM to 10 PM.
Shaikh Zayed Bridge
It is one of the best UAE tourist places for taking pictures and simply enjoying the landscape all around. The Shaikh Zayed Bridge is an architectural marvel. You can consider skipping the car and choose to explore it on foot. You will significantly love the lighting in subtle colors that lend a unique dimension to the bridge in the evenings.
The design is inspired by dunes and waves, the signature elements that come to mind when thinking of the UAE. This Abu Dhabi landmark can be accessed entirely for free, and there are no timing restrictions. 
Fun, safari, on-road adventures: All in Dubai
Now that you know the best UAE tourist places on a budget, you can plan your itinerary accordingly.