With the amazing weather in a city like Dubai, what else do you really need to amp up your Christmas and New Year celebration? You might face some issues when it comes to finding apt accommodation due to the hike in the prices of the hotels and Airbnb, especially during the holiday season.     
With the beginning of the Christmas festivities in Dubai and carrying forward the energy of the National Day (Weekend around 2nd December), everything from the shopping malls to hotels will be drenched in the vibrant enthusiasm of the holiday season. 
Talking about how you celebrate New Year in Dubai, there are multiple ways to help you experience the best holidays.     
The Souk Madinat Jumeirah's Festive Garden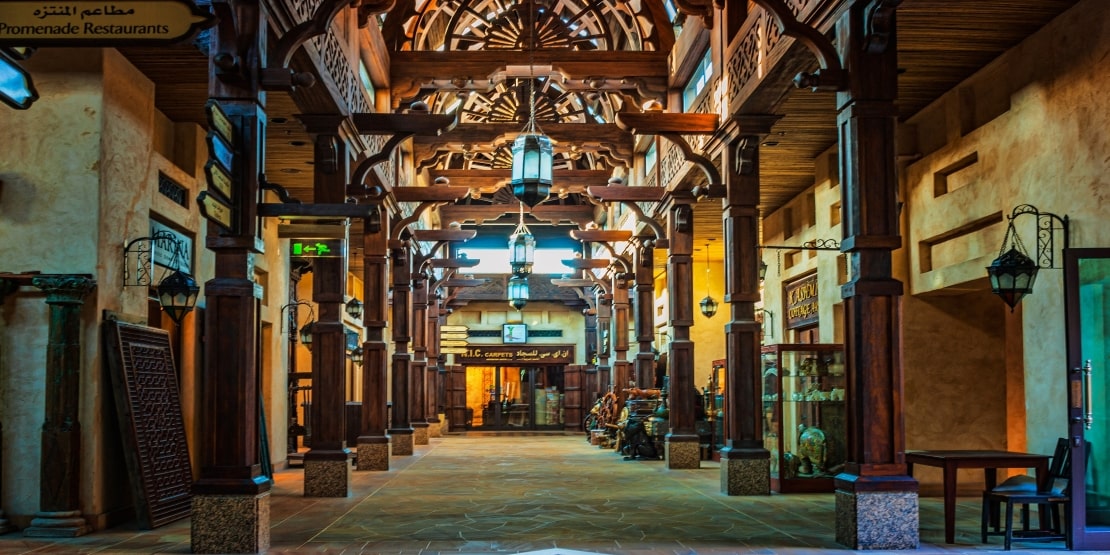 Amongst the winter wonderlands to vibrant markets and grottos, one of the most fun-filled destinations in Dubai has to be the Souk Madinat Jumeirah. Set up against the backdrop of the gorgeous Souk Madinat Jumeirah, the place reminds us of the dreamy Arabic-style Christmas we often see in the era of Disney. The view is elaborated with the waterways glistening with stars and the additional "Holiday decorations".     
Although many markets were shut down in the year 2020, however, in the years 2021 and 2022, it made a remarkable comeback!
The Winter Wonderland: Christmas and New Year Celebration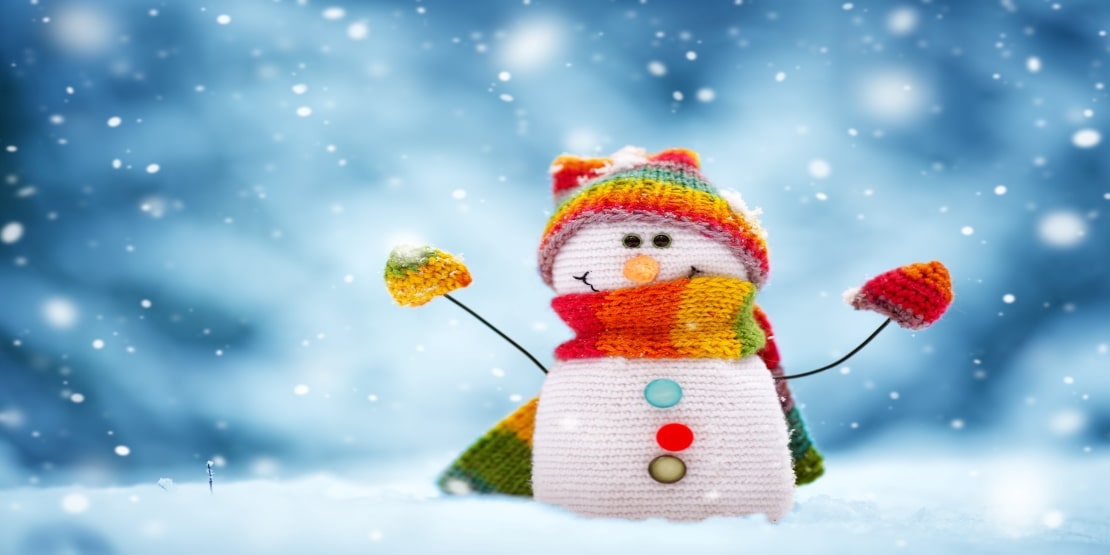 What's the other word for a place where one would typically indulge in a day, "Oh So Christmas'? Yes. It is the Winter Wonderland. 
Having to enjoy some snow park adventures and a fun family day making snowmen, meeting and greeting Santa would just be what you might be looking for. And what is better than a nice and warm cup of hot chocolate to end the day with? 
Looking forward to making your Christmas and New Year celebration extra special? Make sure to experience the one-bedroom chalet, extended to three floors, three-bedroom ski chalets, with a view to the slopes of Ski Dubai from the Aspen Ski Chalets in the Kempinski Mall of Emirates.
The Christmas Lighting in the Irish Village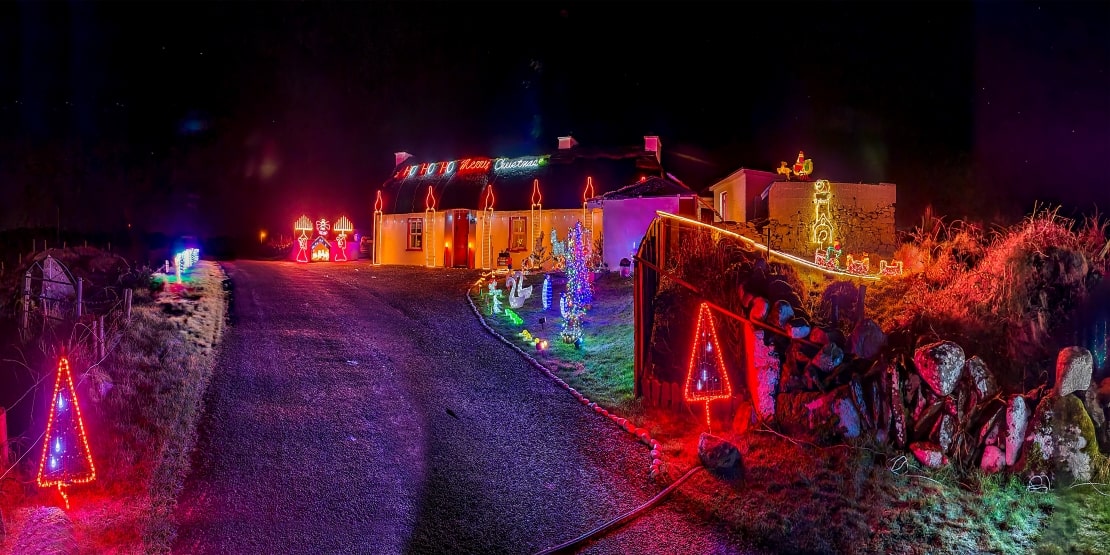 This event is definitely a statement to put out in the city. Being one of the most well-known tree lighting events in Dubai, this event takes place in Al Gharhoud from 6:30 PM, on 6th and 7th December. 
Tying the knot for the Christmas day celebrations, Al Garhoud is known for its events and activities during the holiday season. From Christmas Carols to Santa gift distributions, Gospel Choirs and brunches, Al Garhoud surely is the Christmas and New Year Celebration destination and is a charm to be a part of. 
Santa's Secret Island – Bluewaters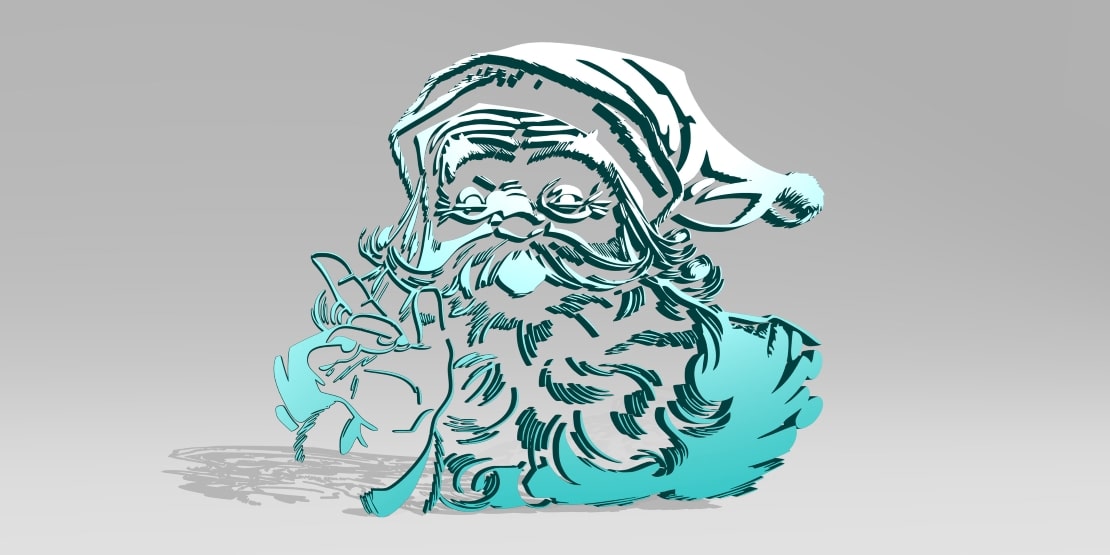 If you are someone looking for some places to celebrate the holidays with your family, this can be your answer! Offering a Santa's Grotto, various kids' activities, evening drone shows and roving entertainers, Ain Dubai does not step back from leaving a mark.
Treating the people with ending the year on the world's largest and tallest observation wheel, the Christmas and New Year celebration at Bluewaters can certainly end at "high notes". You can also go ahead and book a cabin to have a private room with your family or get yourself photographed for 8 to 10 minutes with Santa.     
Winters at JBR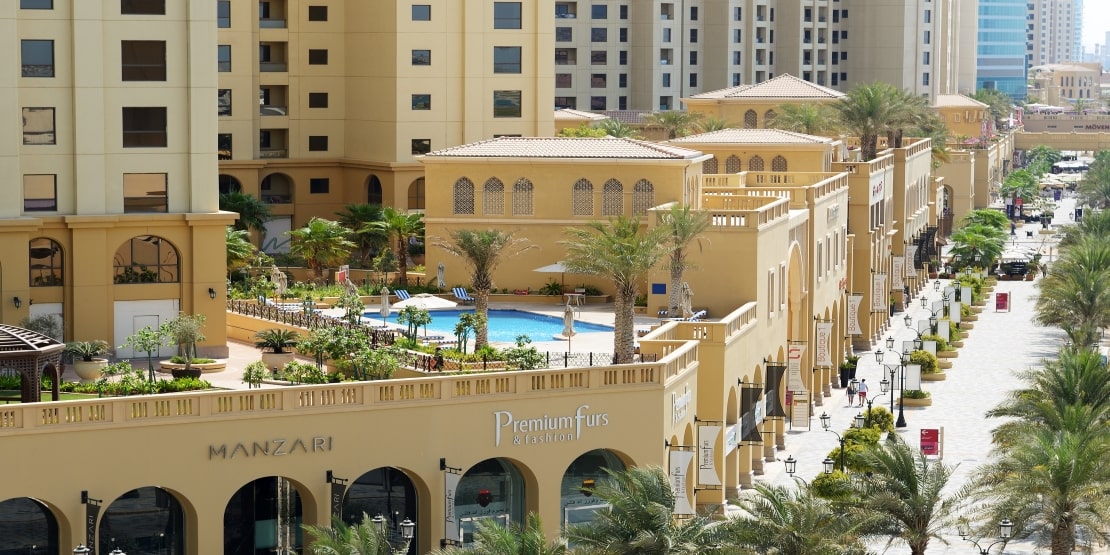 The popular beachfront venue is opted by a lot of people to come and celebrate New Year in Dubai. From ice skating to castles and live entertainment by Santa, you would have the time of your life at this place. Not just that, but this place also offers space to a lot of events that cater to multiple communities, notions and purposes, including: 
The Santa skydive into the Global Village

Dubai Festival City Mall's Imagine show

Global festive traditions at Dubai Expo 2020

     

Legoland

Winter shopping in the malls 

Madinat Jumeirah

Drone Shows and Snowy Grottos

Suspended Christmas tree with dogs to play with

Creating personal gingerbread houses
Fairy Tales at Bab Al Shams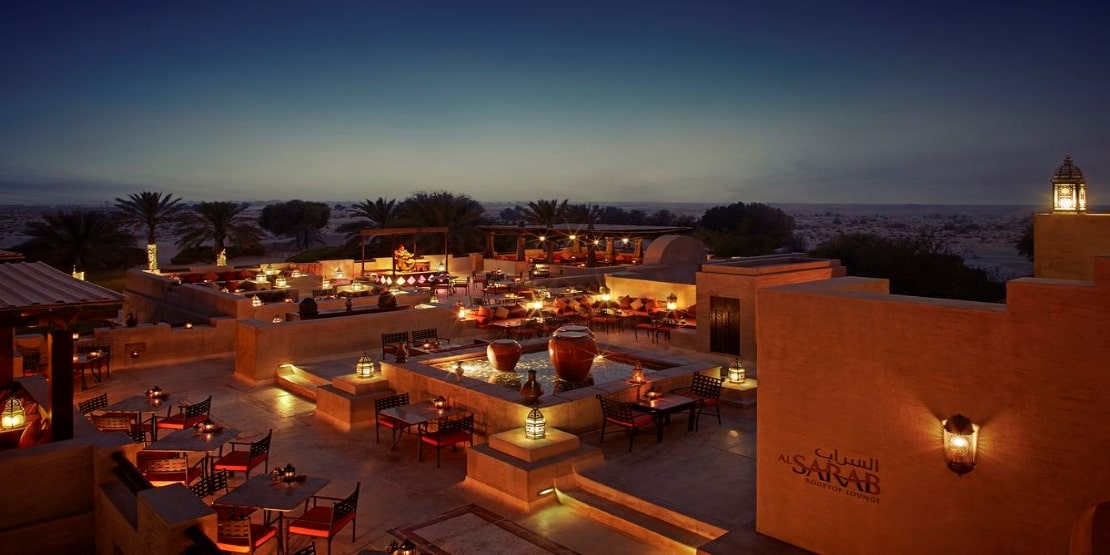 This time during the Christmas and New Year Celebration, Dubai's Bab Al Shams would be transitioned into a wonderland. With the elaborative 40-foot Christmas tree surrounded by food and a festive market, there are multiple reasons to check out the Bab Al Shams this Holiday season. 
This location gives you a unique desert destination and a festive market from 10th to 21st December 2021 (6:00 – 10:00 PM everyday), to sit and gaze at the Christmas tree while listening to carols and sipping hot chocolate.
Get benefits from the Ya Hala Lounge from the dates 1st to 24th December to celebrate Christmas in Dubai.
Dubai Garden Glow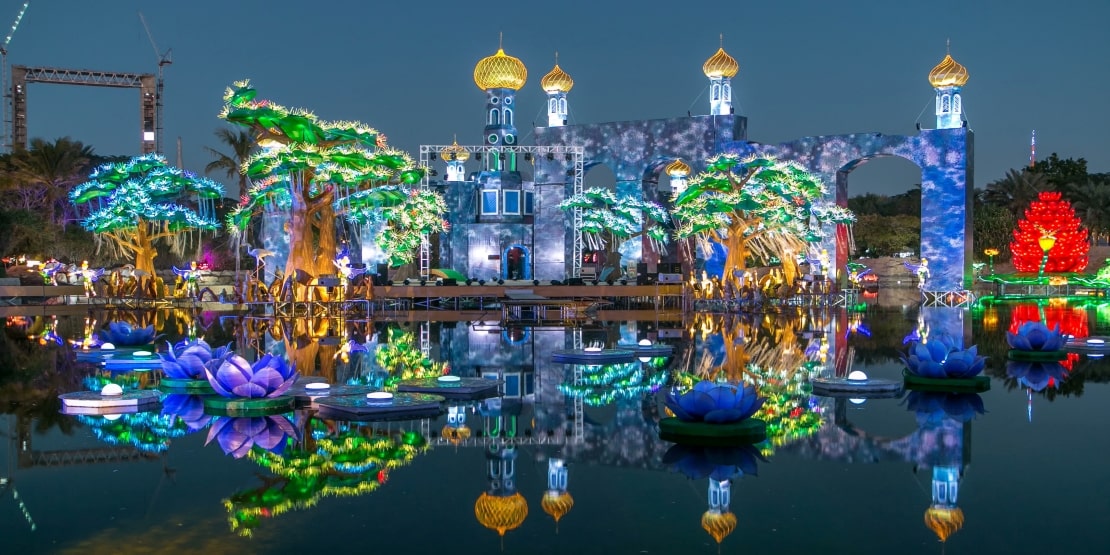 This place is not entitled to be a Christmas and New Year Celebration destination, but this one does offer an aesthetic vibe for people to come and have a nice evening during the holiday season. Garden Glow makes one of the perfect frames for people to come and experience a magical moment. 
Habtoor Palace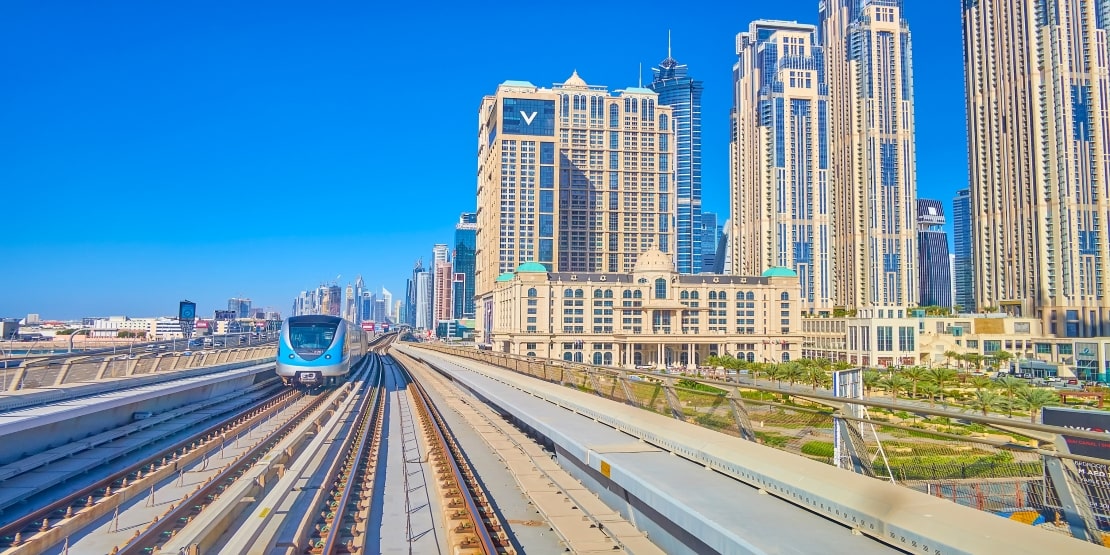 With all the dazzling winter decorations, street artists, mulled wine, gingerbread, Santas, acrobats and carols, the celebration runs from 1st November to 31st March. Catering to a massive crowd with all these pieces of joy. Habtoor palace is one of the definite places you should check out for your Christmas and New Year celebration. 
La Mer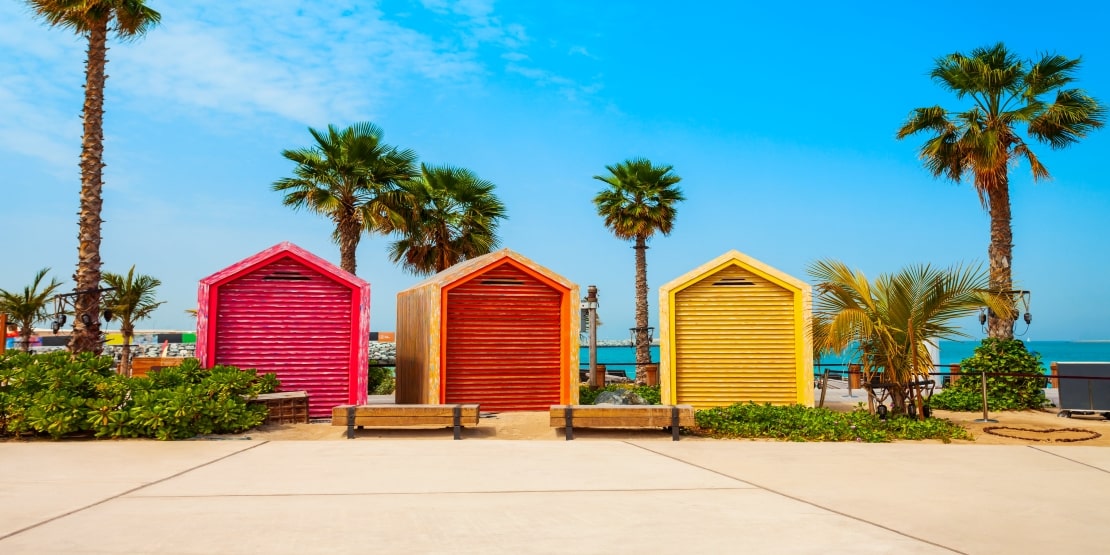 Looking forward to enjoying the beach and meeting Santa on the way? Well, La Mer is the choice to go to. Santa might just be chilling here too.  
Christmas Shows in Dubai: 
The Nutcracker (by Opera House and the Russian State Ballet) – 23rd to 25th December. 

Shiamak Winter Funk 2021 (Theatre – Mall of Emirates- 3rd December, 2021)

The Nutcracker Ballet at the Theatre (National Ballet Studio, Mall of Emirates- 11th December 2021)
Sound of Christmas by Big Opera Band – 21st and 22nd December, 2021
Christmas Shows for Kids in Dubai: 
Aladdin in Dubai at Theatres by QE2- From December 16th to 27th, 2021

Sleeping Beauty Ice Show:

Legends of Two Kingdoms at the City Walk, Coca-Cola Arena- 4th and 5th December 

Snow White and the Seven Dwarfs-

16th to 27th December, Fairmont the Palm.

Magic Phil's Jolly Single by QE2 – 11th and 12th December, Jingle Theatre.
Wrapping Up
At the end of the day, Christmas is where your family and home is. Make sure to twirl around the world with them and experience every bit of what Christmas is all about. 
Dubai is a vibrant city, amalgamating variant cultures, communities and what not! With this, the scope of being a part of all of it comes closer in sight. 
FAQs
Is Dubai expensive at Christmas?
Yes, Dubai can be much more expensive during the holiday season.
Does Dubai close for Christmas?
Christmas is not a public holiday in Dubai.
Is Christmas and New Year a good time to visit Dubai?
December is one of the best months to visit Dubai.
Which is the cheapest month to visit Dubai?
Usually, the cheapest month to fly to Dubai is in February.