Dubai travellers often seek in-depth information regarding aspects like transactions, ATMs, currency exchange and many more. After all, Dubai is one of the biggest business hubs in the world and the whole Middle East. The tourist destination of Dubai draws innumerable tourists and business travellers every year. Expansive aquarium, mall, building, fountain and picture frame are already located in Dubai along with many other firsts. It also has the sole 7-star hotel in the whole world, namely the Burj Al Arab. Here is a useful Dubai travel guide to everything you need to know about the currency, exchange, cards and a lot more. To know more keep scrolling!
Currency in Dubai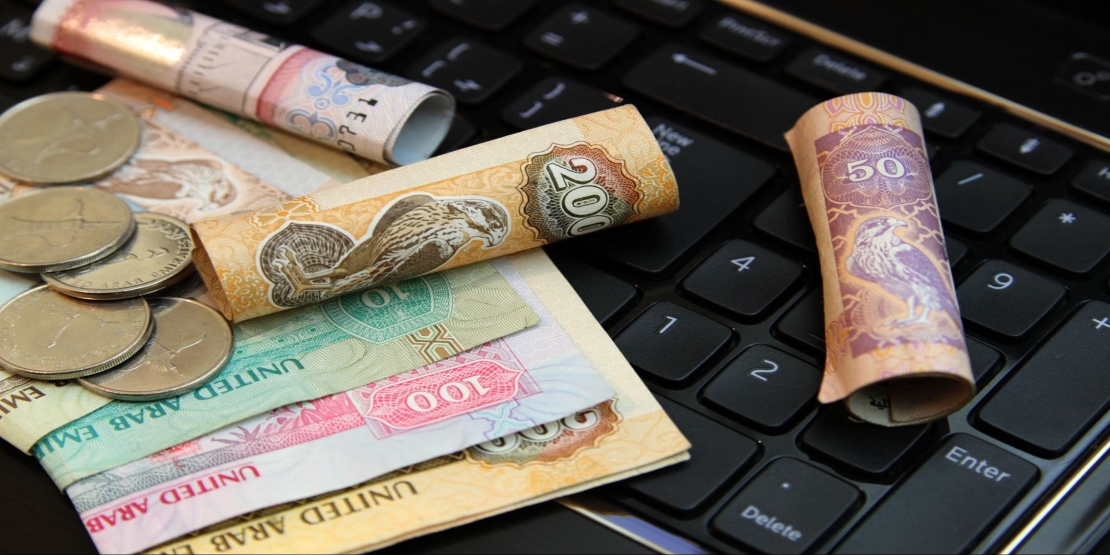 Dubai travellers should know that the local currency of the UAE (United Arab Emirates) is Dirham or Emirati Dirham. This is the country's official currency, being introduced in the year 1973 as a replacement for the Dubai and Qatar Riyal. The official abbreviation stands at AED although Dh is also used extensively. It is subdivided into 100 fils which is a contemporary avatar of the medieval coin in Arabic history, Fals.
Dirham coins are available in 50 and 25 Fils as denominations along with coins of 1, 10 and 5 fils. There is a 1 Dirham coin that you can also check out. There are 5, 20, 10, 200, 50, 100, 500 and 1,000 Dirham banknotes available in circulation too. 
You can only pay for products and services in the Emirate of Dubai with the local Dirham. Yet, you can always pay by international cards and ATMs that are workable almost everywhere. Enabling you to use global debit cards for withdrawing cash. 
Money Exchange in Dubai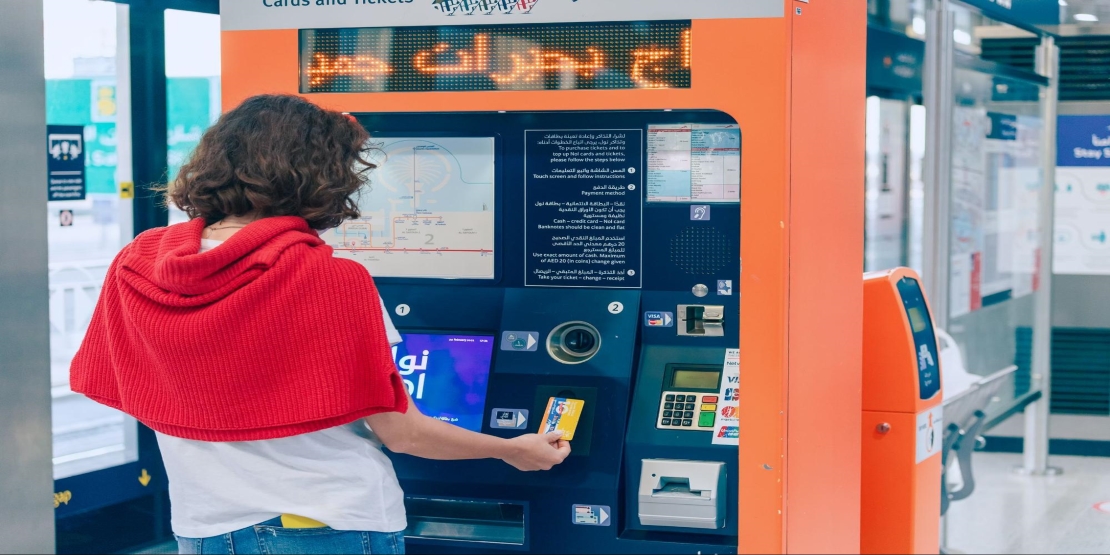 As any Dubai travel guide will tell you, foreign visitors to the Emirate can readily exchange their own currency at official exchange centres and banks alike. You will only get the best possible exchange rates if you are converting from the U.S. dollar since the AED is tied to the same. Hence, you will get almost the same rates after accounting for additional charges. Converting to Dirhams from U.S. Dollars is thus the best option for Dubai travellers. You may consider spots like Al Ghurair, Al Ansari and Al Fardan Exchanges for money exchange along with Dubai Travel ex. 
There may be several attractive phrases used including zero commission or fees, for drawing more travellers to hotels and airports in Dubai. However, if you use any online converter, you will find that your amount may be worth considerably more than what you are getting from any such centre. The actual rate is the mid-market rate which is considered in major financial institutions and banks, indicating the value of your money in Dirhams. At times, it may be a sensible move to get your money converted in your own country before arriving in Dubai. This will help you get a much better deal in some scenarios. 
Do not exchange a lot of cash at the hotel or even the airport. Hotels and airports may often charge sizably higher exchange prices owing to instant supply shortages. Try and get smaller amounts exchanged, i.e., what you may require. Prior to finding a suitable exchange centre with a better rate in Dubai. If you have cash from home, ensure that monetary bills or notes are in proper condition.
Most vendors or merchants will not take any damaged banknotes for exchange purposes. Dubai banks take Dirhams which are damaged by customers, dispatching them back again to the central bank which arranges for the replacement. Another hack is to transfer some money before your trip to a trusted colleague, family member or friend in Dubai. You can simply withdraw the money and get the best possible rate when you convert within your account likewise. 
Dubai Travel Tips- Other Important Aspects Worth Noting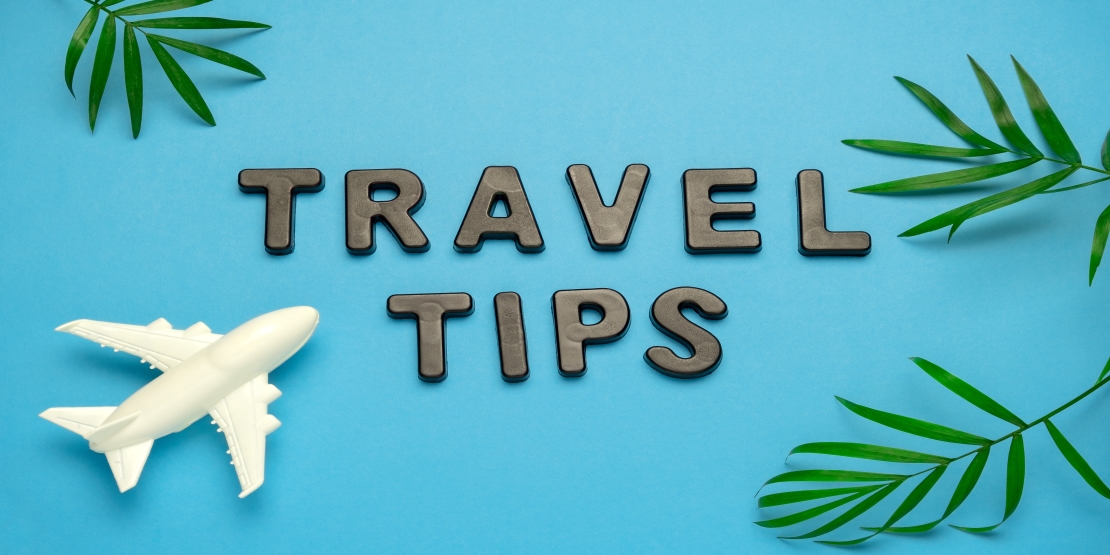 You can use traveller's cheques in Dubai although it will not always give you much value. Most restaurants, outlets and stores in the Emirate will not be taking traveller's cheques. Although you can get them exchanged at exchange offices, banks and even hotels for an exchange rate that is not as good. It is better to use a debit/credit card or even cash which are likely to be accepted everywhere in the city. 
Major credit/debit card players like MasterCard and Visa can be used to pay for things throughout Dubai hotels, outlets and restaurants. Cards such as American Express may not be as widely accepted. Yet, remember that not every small grocery outlet or store will take cards. Keep a little cash handy at all times. You cannot use U.S. dollars or any other currency for payment. AED or the United Arab Emirates Dirham is the sole acceptable payment form as per the rules. All Dubai ATMs will accept MasterCard and Visa credit/debit cards, dispensing out Dirhams in turn.
Whenever a foreign card is inserted into the machine, the ATM will be showcasing details in the English language. You should choose without conversion and get charged in the local UAE currency. ATMs do not have any cash withdrawal costs or charges. However, your bank may have fees for foreign cash withdrawals. Hence, make sure that you have a proper travel card to bypass currency exchange and ATM charges. Most ATMs are free for travellers, particularly those from the houses of leading financial institutions like HSBC and Citibank or banks which are Global ATM Alliance members. 
However, whenever you buy something with your card or take money out from any ATM. You may encounter DCC or Dynamic Currency Conversion. The ATM or merchant may inquire about being charged in the currency of your home instead of the Dirham. This may seem more convenient and swift although you should know that the price will be marked up at more than 4% sometimes. With DCC, you give rights to the local Dubai ATM for giving you any exchange rate that they feel is convenient and this may not always benefit you as well. You are better off conducting local currency transactions where the home country's bank will provide a superior rate for exchange and enable considerable savings in the long haul. 
Banking Aspects for Dubai Travellers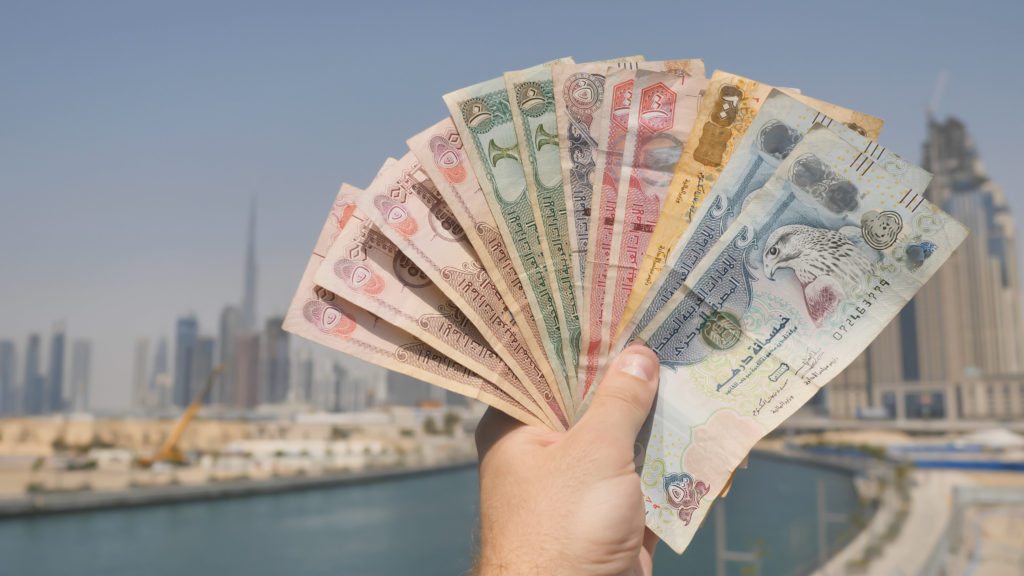 Dubai travellers should always keep a few banking aspects firmly in mind. You should always tell your home country bank about your Dubai travel itinerary. Tell them that you will be travelling to a foreign destination and will be paying with cards upon arrival. This will prevent scenarios where you find that the card has been suddenly declined. Give all details to the bank beforehand. Banks often suspect any fraudulent activity taking place when foreign transactions are detected and block customer cards with alacrity. 
Dubai is home to innumerable banks and also those with international branches. If your home country's bank has a corresponding Dubai branch, you can foot it to the place and get more savings on total ATM charges. Some of the top local banks include the Commercial Bank of Dubai. Operating from the year 1969 onwards, Arab Emirates Investment Bank which is a specialized entity,
Dubai Islamic Bank which offers retail banking and wealth management, Mashreq bank which was established in 1967 and is the country's oldest bank, Emirates Islamic Bank and Noor Bank along with Emirates NBD. Some international banks include the National Bank of Abu Dhabi, Arab African International Bank, ABN AMRO, Barclays, Citibank, Bank of Baroda, Credit Suisse, Habib Bank, UBS and more. 
In a Nutshell
These tips will keep you protected and aware of currency exchange, banking and using ATMs in Dubai.