With ultramodern architecture and luxury shopping, Dubai hasn't forgotten to count on nature amidst all the glitter while serving the exquisite attractions amidst its intense desert. Green Planet Dubai is marked as another go-to place on every visitor's list. Housing exotic wildlife and natural ecosystems, it is a treat for nature lovers with its enchanting man-made indoor rainforest that works just like the natural ecosystem.
So, without further ado, let's scroll down to learn more about this unique experience while walking across this intense indoor forest amidst the deserts of Dubai.
The Green Planet Dubai – Best Wildlife Experience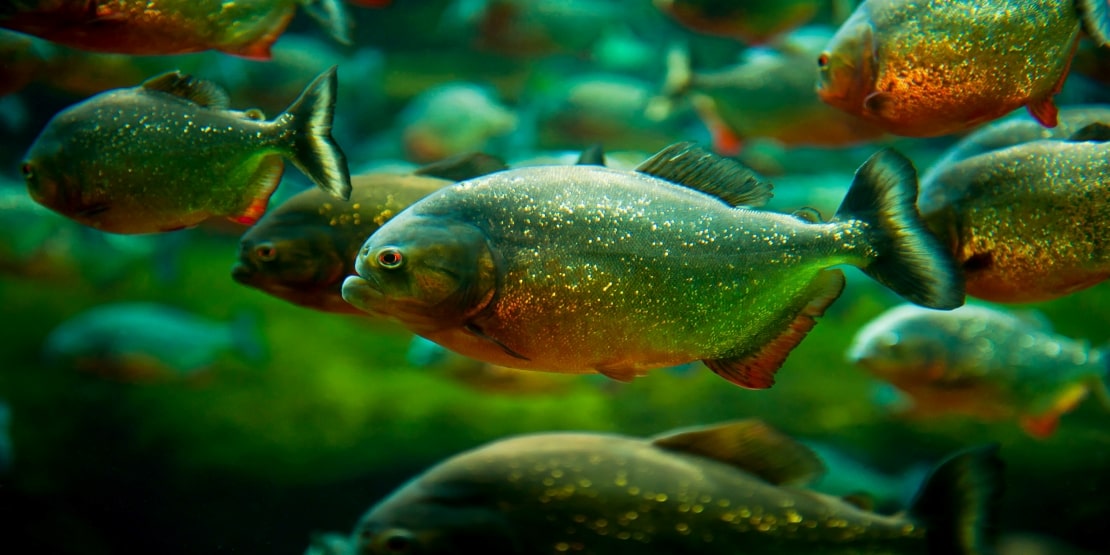 As a visitor, you will get the unique opportunity to share a tank with piranhas at the Green Planet Dubai. Once you put on your wetsuit and receive the brief on the Piranha river tank, you will also be allowed to feed thousands of red-bellied piranhas from a two metres distance. Strictly and vigilantly supervised to ensure safety, the piranha session is held daily at 4 pm.
The Tropical Thunderstorm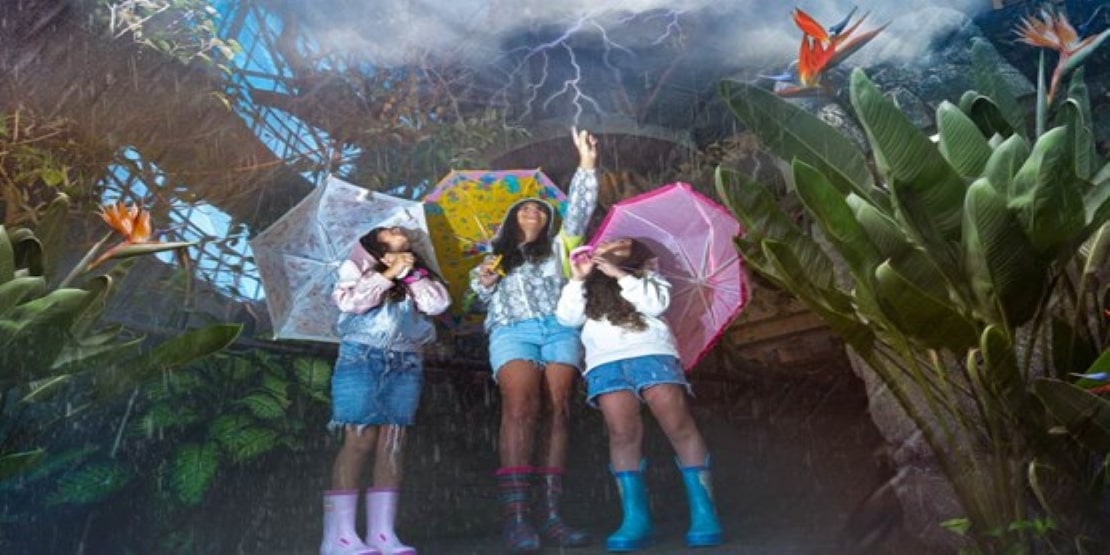 Rainfalls are uncommon in Dubai. But the Green Planet offers an adventure that will transport you to the tropics instantly, allowing you to experience a thunderstorm. Hear the rumbling sound of thunder, feel the heavy wind blowing, and witness the electric flashes to understand why thunderstorms are essential for tropical forests.
The high-tech audio and video effects further enhance the real-life atmosphere. The entire show is so intricately and beautifully animated that you will feel like you are experiencing a real tropical thunderstorm right amidst the desert. Green Planet Dubai also gives you the option to experience a thunderstorm without getting wet.
The thunderstorm session takes place between 1 pm and 5 pm daily. It occurs for 5 minutes, and biologists walk you through what happens and how different species react to it.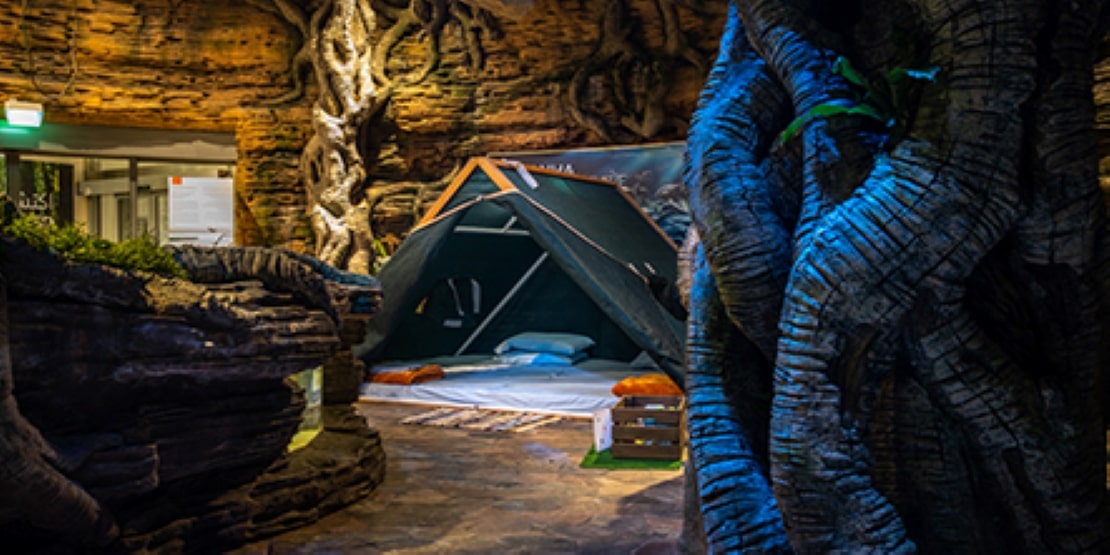 Have you ever wondered what it's like to spend a night in a tropical rainforest? Because at Green Planet Dubai, you can actually experience spending the night under comfortable tents.
You can discover the rainforest's allure from 7 pm to 8 am the next day. This extravagant experience includes a scavenging hunt, a natural-themed movie, animal encounters, and dinner with marshmallow roasts. Experience stargazing, birds chirping and feeding animals the following day before having a sumptuous breakfast at the Green Planet Cafe.
The Green Planet has six rainforest camping tents, and up to 18 people can reserve this facility. The camping is only available on Thursdays and Fridays, and the ticket costs AED 700 for two.
Endangered Birds Encounter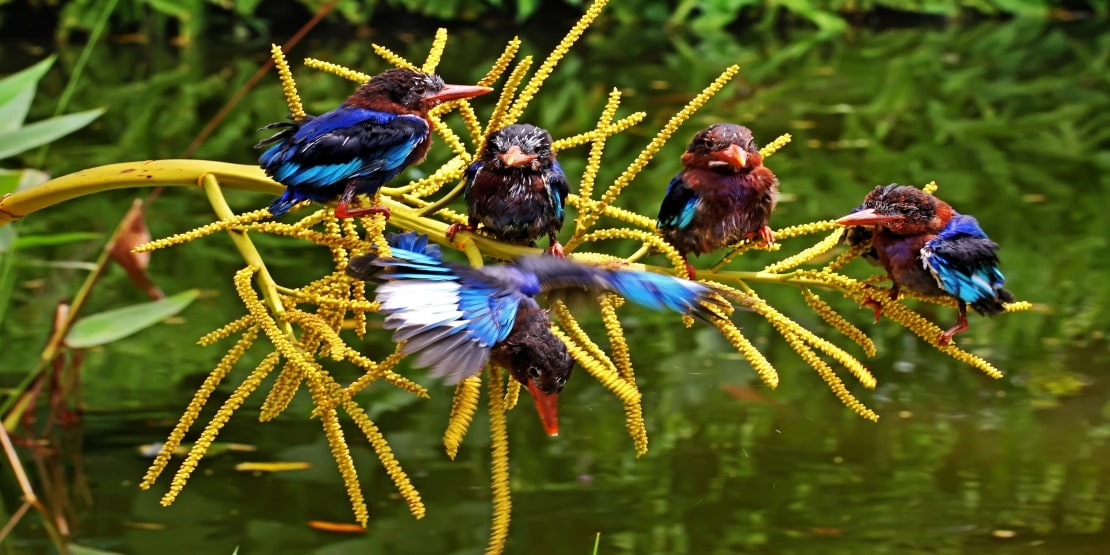 Visitors can have a 20-minute bird encounter at Green Planet Dubai at 11:30 am. You can take pictures and witness diverse species of birds up close, like parrots, caiques, toucans, and other small birds. 
The toucan is an endangered bird whose habitat has been destroyed. But you can learn more about different bird species and their habitats with the help of an experienced biologist at the Green Planet.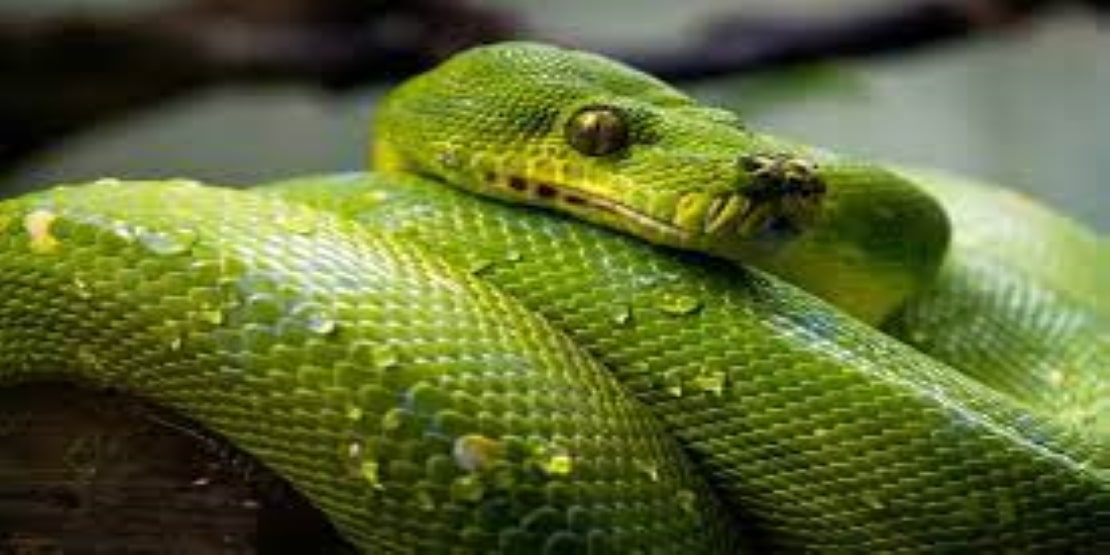 Have you ever had an encounter with reptiles? If not, then here you go. Inside the Green Planet, you will get the opportunity to encounter different species of reptiles, like snakes, lizards, geckos, turtles, and chameleons.
The reptile encounter session lasts up to 20 minutes, allowing 12 members at a time. There are a total of two sessions in a day: one at 12:30 pm and the other at 4:30 pm. The session allows you a close-up view of a sloth (a slow-moving mammal). 
You can take pictures, and alongside, you can learn about their life cycle and habitat from an expert biologist. You can enjoy this educational reptile encounter for AED 254 in addition to the entry ticket.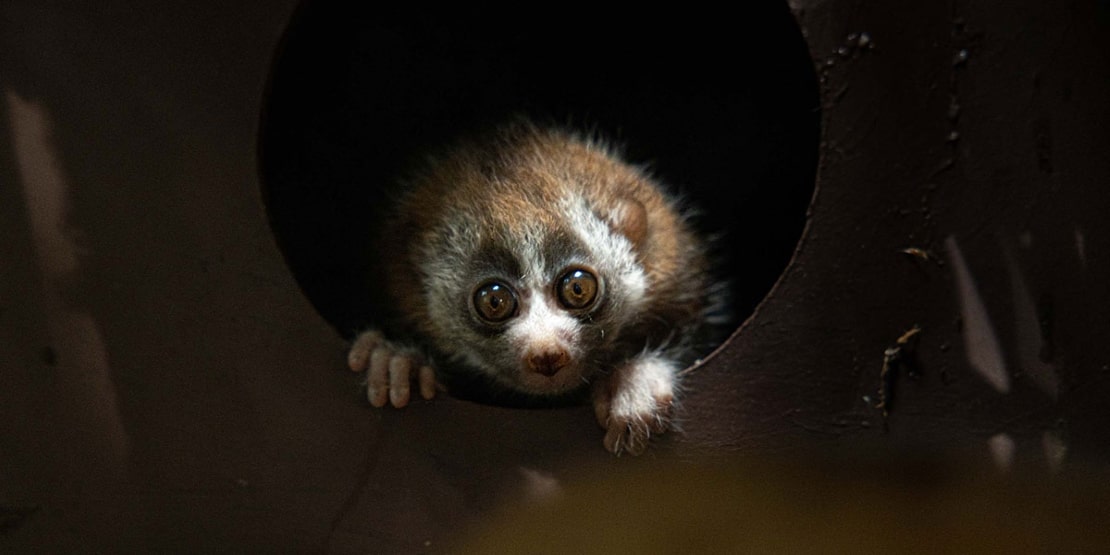 You can get to see some nocturnal creatures during the thunderstorm session. On this walkthrough underground, witness how the wonderful beasts of the night behave and react at nightfall. Operators control the day and night time in this area for the show.
The session calls attention to the Slow Loris Family, the Tokay Gecko, Marine Toads, Burmese Pythons, and Parma Wallabies (a nocturnal species of primates).
Interesting Camps and Other Offers at Green Planet Dubai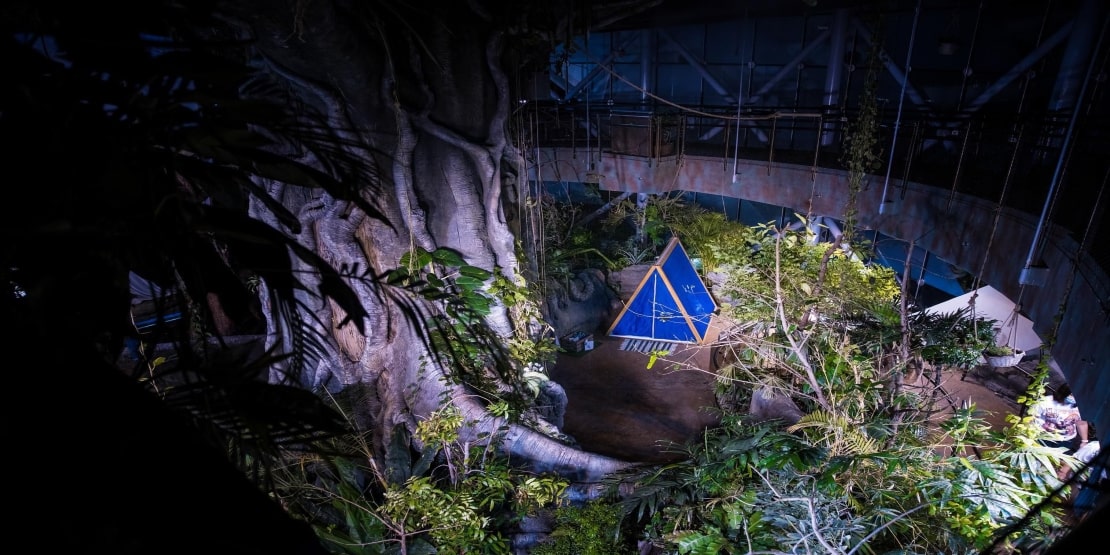 If you want to spend a night in this nature's galore, check out the delightful camps you can enjoy at Green Planet Dubai below.  
Summer Camp in the Rainforest
It is one of the most popular holiday summer camps in Dubai. This programme will last till August of this year and calls for all nature lovers to be part of it. The camp counts on kids from 5 to 12 years of age and is held from Sunday to Wednesday each week.
It includes several nature-inspired activities, encounters with 3,000 different animal species, and treasure hunts. The camp takes place from 9 am to 2 pm with an approximate ticket price of AED 225 for a day to AED 750 for four days.
Teen Camp is a 20-hour programme in total and is held four days a week. The programme allows participants who are aged between 12 and 18 years. It is a valuable zoological experience for all the participants under the core guidance of professional zoologists.
Each 5-hour session offers engaging educational tasks to teens, providing them with a basic knowledge of animal husbandry, nutrition, hygiene, training, and other factors regarding their care.
Interested people can book their spots on the official website of Bio-Dome. The average ticket price of the teen camp is AED 950, and the timings are from 1 pm to 6 pm (Sunday to Wednesday).
For a day, experience being a zookeeper. The session provides you with a biologist for a day with whom you can visit laboratories, learn about nurturing animals and birds, and prepare animal diets. This session is perfect for people who want to pursue their career in animal conservation or are animal lovers.
The timings for the Zookeeper session are from 8:30 am to 11:30 am and from 3 pm to 6 pm. The approximate ticket cost per zookeeper session is AED 390.
The Green Planet Healthcare Offer
As a gesture of gratitude, Green Planet Dubai has facilitated this offer, especially for all the healthcare workers of the UAE. The offer provides a 50% discount on general admissions along with the exclusive ticket price of AED 50 per visitor.
Each person, eligible to avail of the benefits of this offer, can buy up to 4 tickets at a time. However, to avail of this offer, you need to show your lab, clinic, or hospital ID at the gate. Entry is complimentary for kids under three years of age.
Wrapping Up
If you want to experience the deepest of tropical forests while being amidst the desert, then Green Planet Dubai is the perfect place for you. It's not just a tourist attraction but an experience that provides enough learning about animals, birds, their life cycles, and habitats.
The camps and programmes of Green Planet Dubai offer practical approaches to anyone who wants to pursue a career in forest or animal conservation. Just like a guide in a monument, at Green Planet Dubai, the experienced biologists will educate you on everything required.
Frequently Asked Questions (FAQs)
What is the entrance fee for Green Planet?
The general fee at Green Planet Dubai is around AED 120. If you prefer to book it online, the fee starts at AED 89. Entry for kids under the age of 3 years is complimentary.
How long do I need to explore the Green Planet?
Green Planet Dubai is a complete indoor natural landscape harbouring diverse ecosystems. It takes around an hour to enjoy this leisurely educational experience.
How many animals are there on the Green Planet?
There are more than 3,000 species of animals, birds, and plants on the Green Planet. This lush haven is a sanctuary of rare flora and fauna.
What is inside the Green Planet of Dubai?
There is an enchanting rainforest inside the Green Planet. This enthralling tropical forest functions just like a natural ecosystem.
Where is the Green Planet located in Dubai?
The Green Planet in Dubai is located at City Walk in Al Wasl.
What are the visiting hours at Green Planet Dubai?
You can visit Green Planet between 10 am and 6 pm.
Where can I park my vehicle when visiting the Green Planet?
The Green Planet has valet parking with about 2000 parking spots within. You can also park for free if you spend at least AED 100 at Green Planet.
Does Dubai have a forest?
Being a natural desert, Dubai maintains the first indoor rainforest in the world, i.e. the Green Planet. This indoor rainforest is subdivided into four levels: the canopy, midstory, forest floor, and flooded rainforest.
Does it rain in Dubai?
Dubai gets rare rainfall, and it is so infrequent that it doesn't last for an extended period of time. It usually rains during winter, which is from November to March. The rainfall in Dubai occurs in the form of short downpours.