The UAE is not only famous for its infrastructure and lavish lifestyle but also for some of the best hiking trails. Away from the urban glitz and glamour, hiking trails in the UAE offer one of the most wondrous escapades into nature. Well-marked and well-facilitated, these trails cater to both beginners and seasoned hikers, promising the experience of a lifetime. So, without further ado, let's check out some of the best hiking trails in the UAE to make your trip to the country a memorable experience.
All About Best Hiking
Trails in the UAE
Hiking is a healthy practice that offers the adventure of walking into the wild and staying fit. It is also economically convenient because you don't need any expensive auxiliary items to go hiking. Pack your bag with essentials like water and food, choose the right shoes, and you are good to go. The length of an average hiking trail extends up to 6 to 15 km.
The UAE has multiple hiking trails, offering a completely different and off-grid experience. Get to know some of the best hiking trails in the UAE listed below.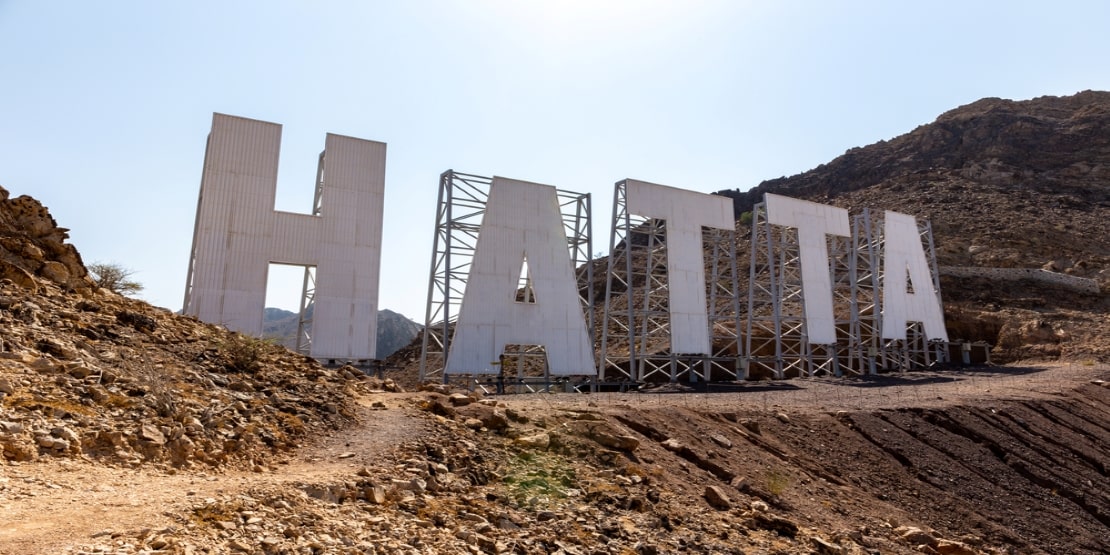 The Hatta Hub hiking trail is located near the Oman border. In 2019 the authorities marked these trials according to their difficulty levels. Hikers who are up for the challenge can choose the trail accordingly. The green colour coded trail is the easiest, thus, it is best for beginners. However, Hatta Hub isn't only famous for hiking. 
You can indulge in the beauty of nature that has farms, hills, dams, wadis (valleys) and a heritage village. A camping facility is also available in this trail where you stay overnight that offers a life-changing experience. The Hatta Hub hiking trail looks best at night with clear skies full of twinkling stars.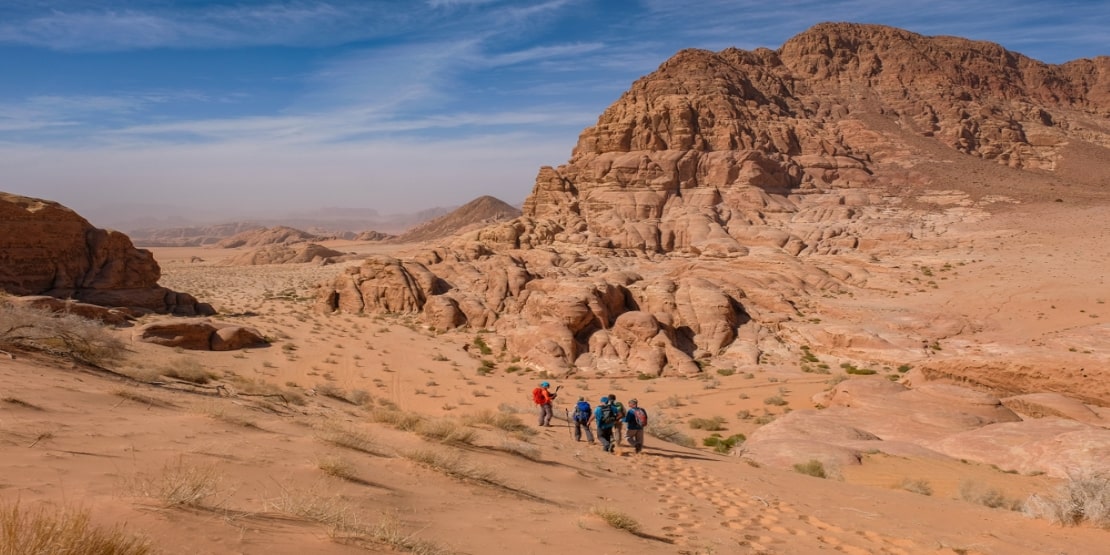 Wadi Abadilah is situated in Fujairah city. This is the most popular hiking trail, as this place is photogenic and one of the most accessible trails in the entire UAE. You can see the magnificent banana, mango, and palm trees during your trek. 
Properly marked trails make it easy to stay on track without getting lost. Moreover, the Wadi Abadilah hiking trail is pet-friendly, but keep your pet leased all the time, as you wouldn't want this hiking trek to turn into a cat and mouse chase.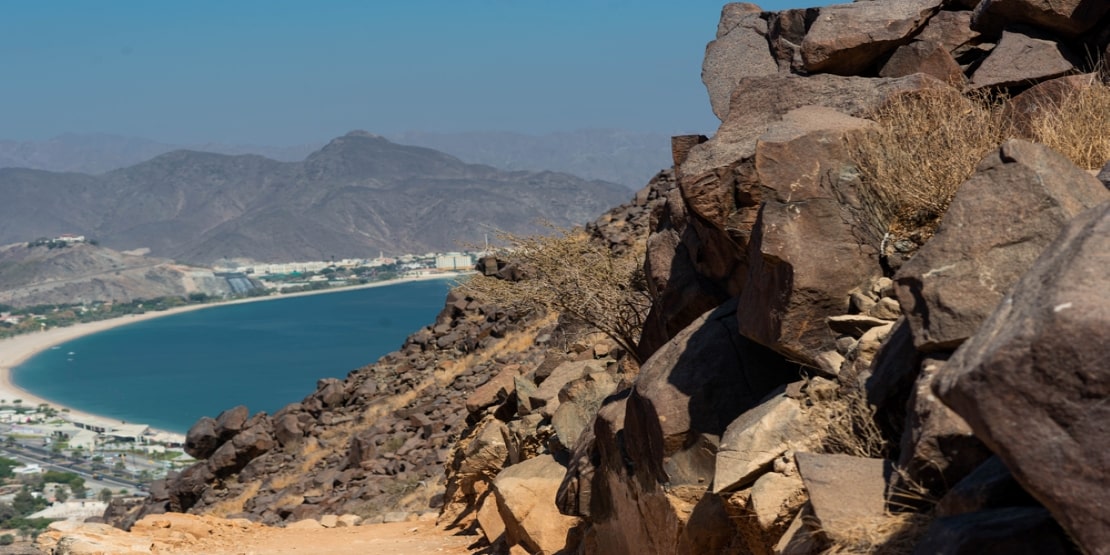 Al Rabi Mountain is a popular hiking spot in the UAE. This trail is situated on the East Coast. It would roughly take about 4 hours to complete this 6 km long hike at a medium pace. This hiking spot offers a fantastic view of the sunrise and is a well-marked trail, guiding you in the right direction. Vehicle parking is also available downhill.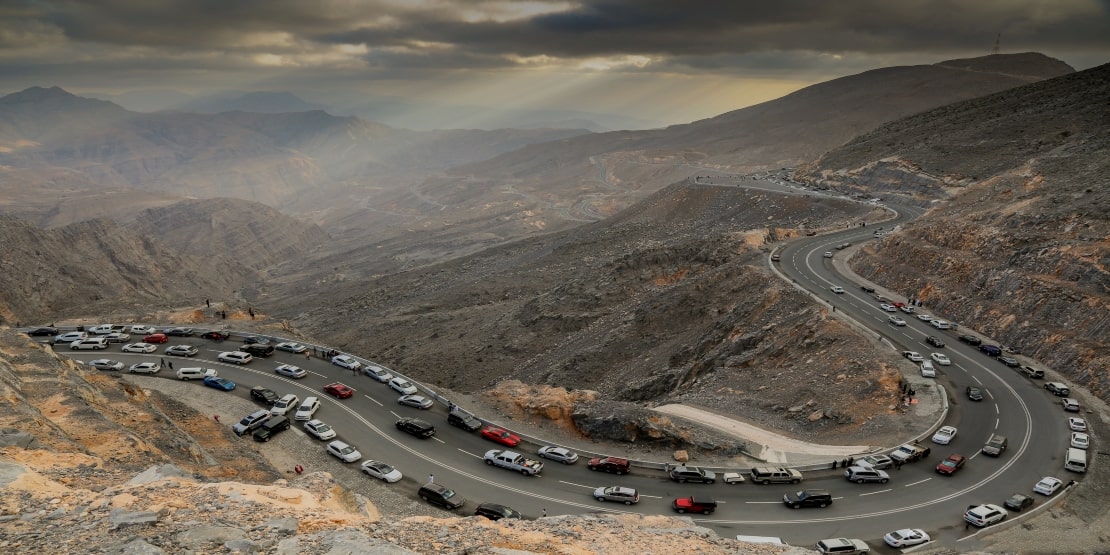 Jebel Jais is the tallest mountain in the UAE. The hiking area is split into two parts. It has around six well-marked hiking trails, making it easy to stay on track and choose according to one's experience. 
It is the perfect hiking spot surrounded by elegant mountains and is one of the rare hiking trails equipped with facilities like a toilet, food hut etc. The minimum length of the trail is about 0.7 km, while the maximum length is about 6 km. 
The beginning of the hike starts with a steep climb. When going for a hike on Jebel Jais, be sure to carry all your essentials like food, first aid kit, cash and so on.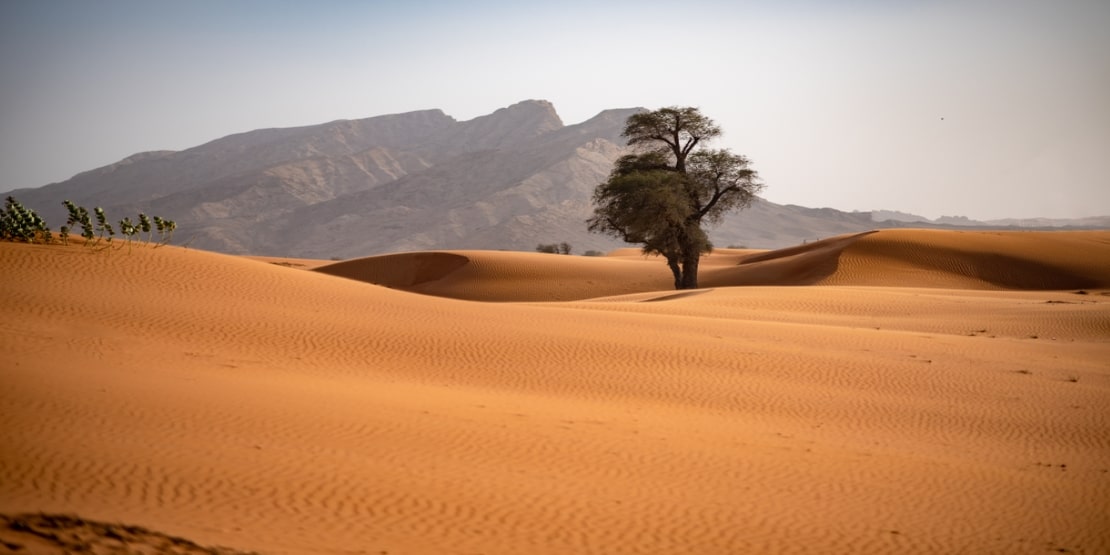 Mleiha is a 6 km hiking trail. This hiking spot is for experienced hikers who are up for a challenge as the trail here is not well-defined. You have to make your way through the stunning dunes, boulders and fossil rocks. 
The Mleiha hiking trail is a truly rewarding experience as you feast your eyes on the vast horizons of Fossil Rock. However, it is recommended to stay away from loose rocks and edges.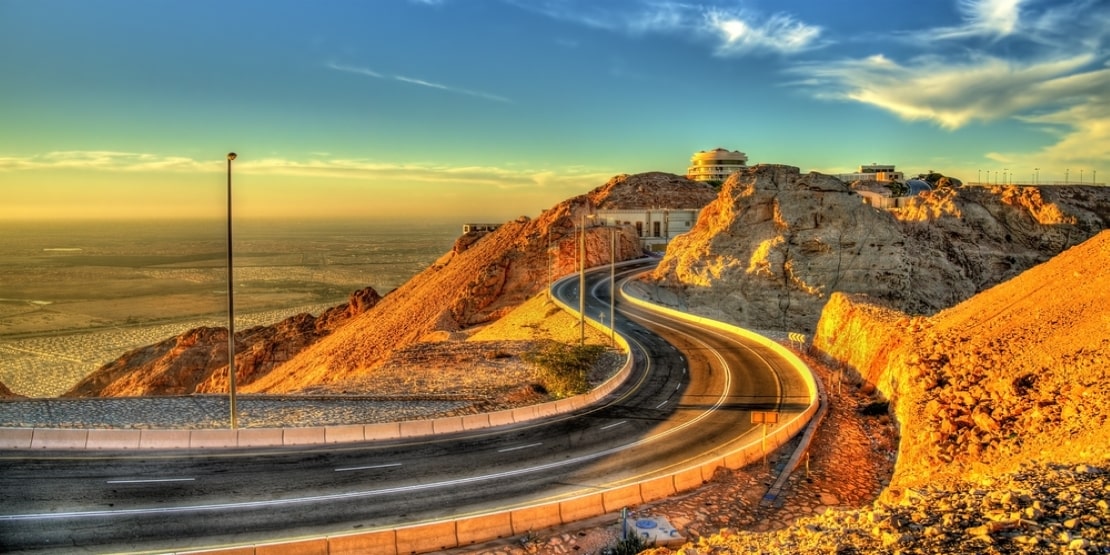 Jebel Hafeet's hiking trail is about 8.4 km long. It would roughly take about 3 to 4 hours to complete your hiking at a moderate pace. However, this trail is for experienced hikers, which is rewarding as well. 
You can look at the stunning area of Al Ain with its green oasis and desert, but watch out for the loose rocks while hiking on this trail. It is advisable not to take children on this hike as it could be difficult for them.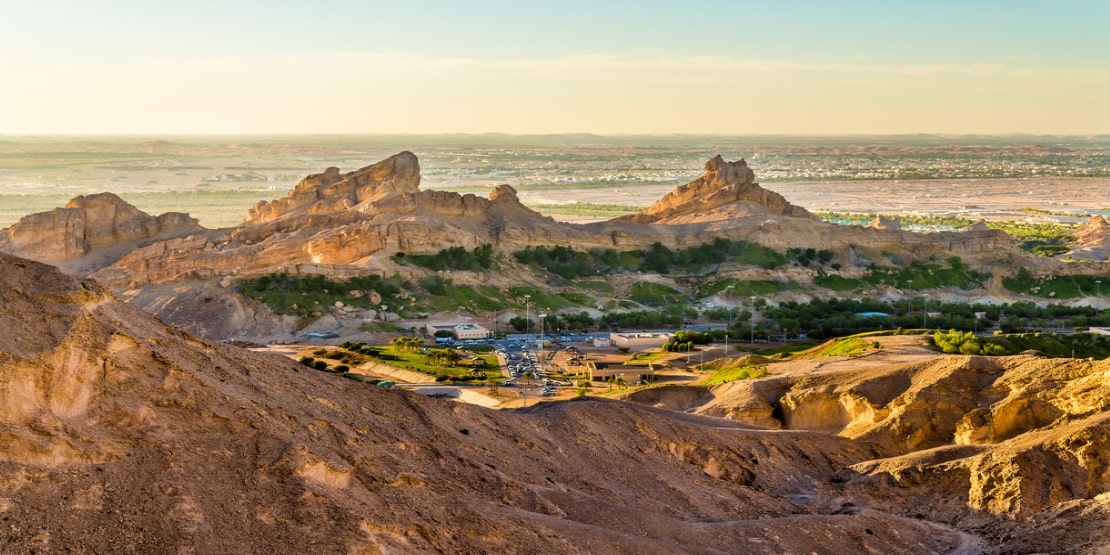 Ain Al Seriha is one of the most beautiful hiking spots in the UAE. As you start hiking, you can see the whole area is surrounded by large, vibrant rusty rocks. This is a well-marked 9 km long trail fit for experienced hikers. 
The most part of this hike has absolutely no shade, so you better bring your essentials like sunscreen, water, food and so on. You can access this spot only with a 4×4 vehicle. However, parking spots are limited for visitors.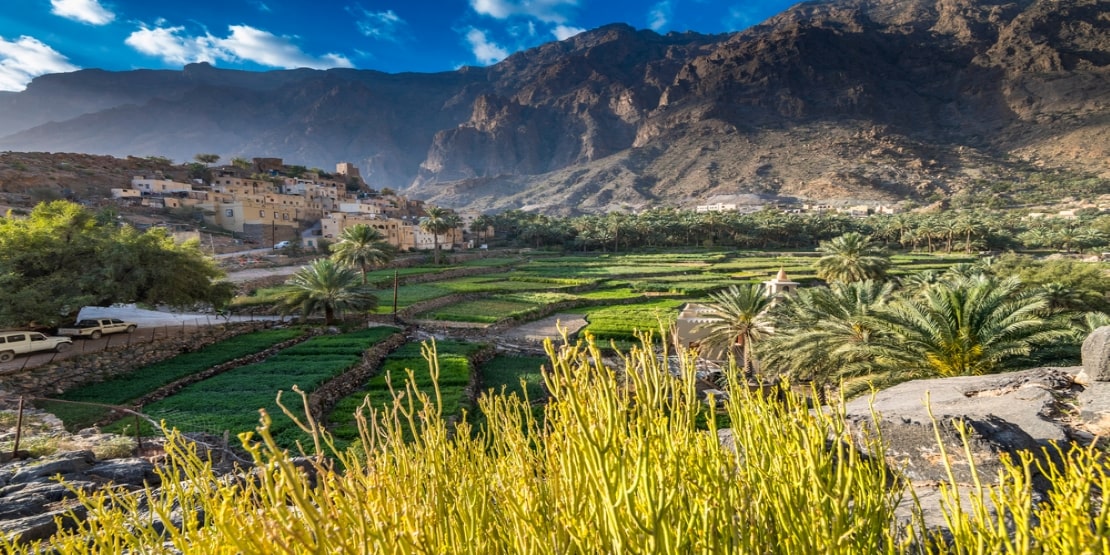 Hajar Mountain is best for both beginner and seasoned hikers. The hiking trails here cover all four levels of easy, moderate, difficult and severe. Hajar is the highest mountain range in the Arabian Peninsula. 
This place is a classic example of hiking with a view. You can also camp in the cultivated area without any restriction and visit some of its ancient archaeological sites. One thing to keep in mind is that this mountain range is near the territory of Oman. So, it is essential to check all your documents and visa regulations before visiting.
If you plan to hike in the Hajar Mountains during winters, you must be well-prepared as the temperature drops to zero degrees Celsius.
Summing Up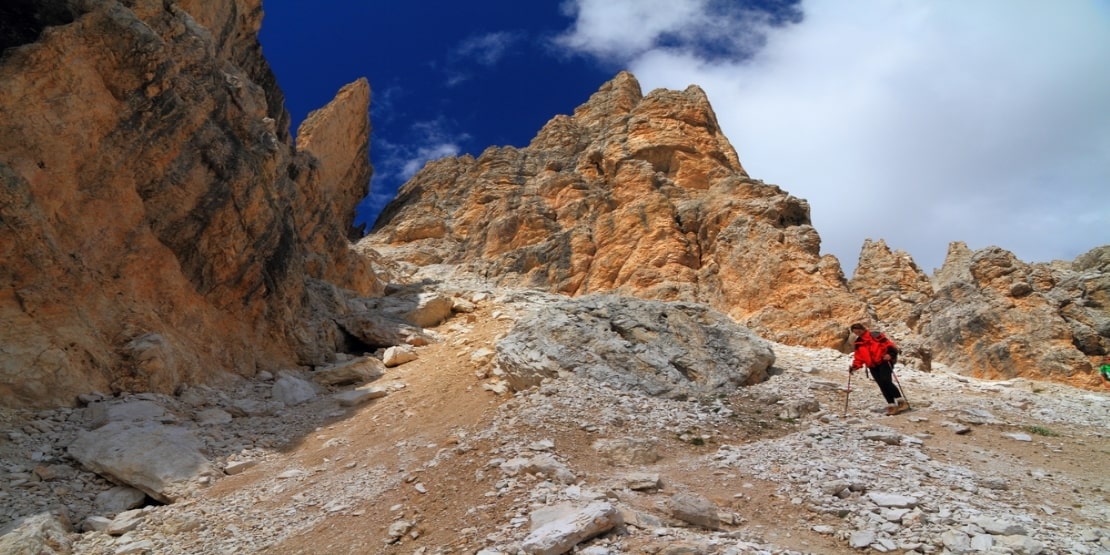 Hiking is one of the best activities that makes you physically fit while offering an adventurous experience. There are plenty of best hiking trails in the UAE from which hikers can choose according to their preferences. These hiking trails provide breathtaking views and are also a challenge to the hikers. If you are looking forward to going on a hike on your UAE trip, make sure you give someone your travelling details and expected return time so they can help you if you get into trouble.
Frequently Asked Questions (FAQs)
Is fossil rock hike hard for beginners?
Yes, fossil rock hikes require some prior experience, even if they are popularly considered moderate level trails. However, the effort is worthwhile. For instance, the 6 km hiking trail of Mount Mleiha in the UAE offers wonderful scenic views and an overall blissful experience.
How are hiking and trekking different?
Hiking is simply walking on hiking trails in the natural habitat for a day. Trekking is commonly known as long-distance hiking and may require overnight camping. The latter is more challenging than the former. Since trekking includes a minimum of two to three days of hiking with overnight stays amidst nature, individuals have to be partially or entirely self-sufficient during that time.
What are the benefits of hiking?
Hiking is the physical activity of walking that makes you fit. Moreover, it improves your blood pressure and can lower the risk of cardiac arrest.
What is the fun about hiking?
Hiking is relaxing and provides you the time to think. Moreover, it cuts you off from the hectic schedule and gives you an opportunity to admire what you have, whether it's your family or Mother Nature.
How to be a good hiker?
If you are a beginner, look for hiking trails that will be easier for you. Research well before going. Carry essentials like water, food etc., and wear comfortable shoes. Since hiking is done outdoors, it is essential for you to also know which weather will be suitable for you to opt for it. Check how much time it takes to complete a particular hike and how much time you will take to complete it depending on your walking speed. Lastly, ensure not to litter the trail. Be mindful to keep the environment clean.