If you are travelling to the United Arab Emirates, then check out our comprehensive and dynamic Dubai travel guide. Explore the top destination locations by taking all precautionary measures amidst the pandemic. 
The Emirate is undoubtedly one of the populous and magnificent cities that offers eye-grabbing and enticing Dubai travel guide destination points. Right from business hubs to tourist landmarks, swanky entertainment zones to bustling shopping zones and a lot more than we can imagine.
Unquestionably, there is more to visiting the UAE than simply checking out relevant Dubai FAQ guides on the Internet. Of course, the city has its own Burj Khalifa, the world's tallest building and gargantuan attractions like the Dubai Aquarium, Dubai Mall, Dubai Frame, Burj Al-Arab and a lot more. Yet, your Dubai travel guide should be expanded to a guide that covers a lot more of the fascinating attractions of the United Arab Emirates. 
Abu Dhabi is the largest and wealthiest of the regions in the country. The city has several fascinating attractions of its own including Saadiyat Island and its Cultural District, landmark museums like the Louvre and the Sheikh Zayed Grand Mosque to name a few. Take a tour of the Al Ain inland city to view its magnificent forts and oasis.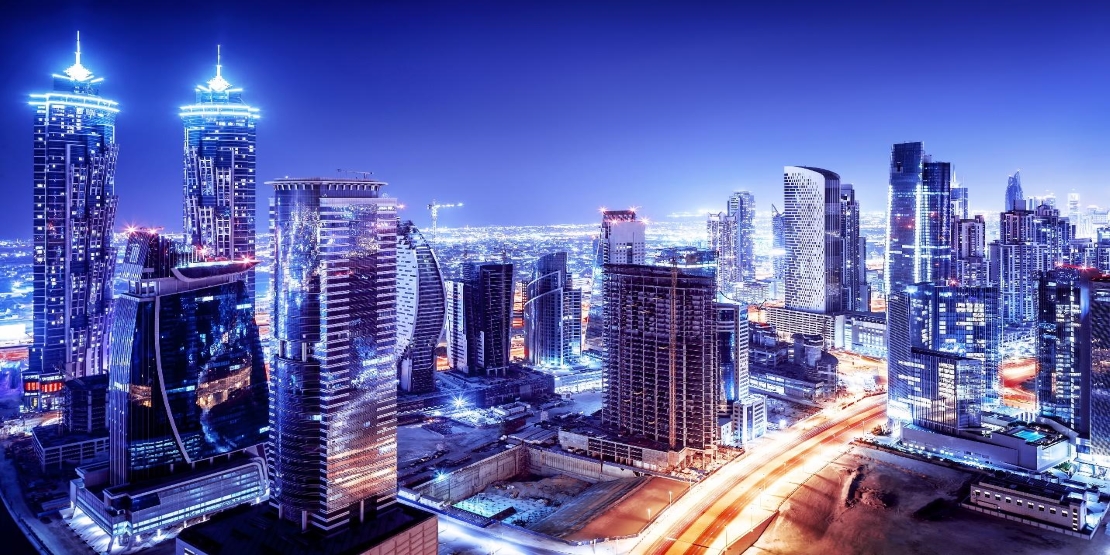 Sharjah is situated a little downwards from the Dubai coastline and is more conservative, housing several culturally designed landmarks and a meticulously designed museum of Islamic history and several traditional buildings within its enticing Heritage Area. The small Ajman Emirate lies northwards from Sharjah and is known for its traditional boatbuilding and amazing fort. 
Umm Al Quwain still has a pristine mangrove laced coastline and a traditional charm of its own while Ras al Khaimah is attractively positioned near the Hajar Mountains with several agricultural and industrial developments dotting its RAK City. Fujairah is another quaint Emirate on the UAE's eastern coastline which also dots the Hajar Mountains. This country is a green and brown oasis that contrasts against the bustling and skyscraper-filled cities of Abu Dhabi and Sharjah. 
Quality of Life in UAE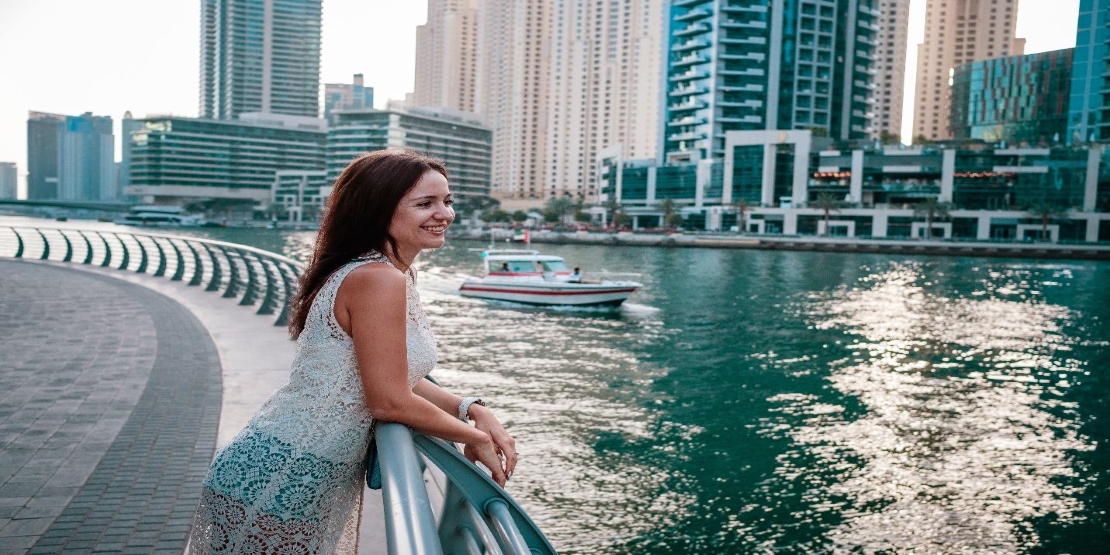 Living in the United Arab Emirates differs greatly from one city to another. Any well-curated Dubai travel guide will tell you that it is the most liberal in the UAE and is more cosmopolitan owing to its high population of expats and business/leisure travellers from almost all parts of the world. The UAE is a huge base for expats and 88% of its population is made up of a whopping 8.5 million foreign residents as per reports.
It offers a luxurious and elevated lifestyle along with the highest levels of safety and infrastructure, a low crime rate, higher salaries, negligible taxation and some of the best attractions and activities. The UAE is also strategically positioned with quick travel options to several countries in Africa, Europe or Asia alike. 
However, Dubai FAQs will list out regulations that you should follow, especially during the month of Ramadan and other guidelines pertaining to driving, cleanliness, hygiene, interaction with locals, visiting religious places and dressing. Modernism co-exists with deep-rooted beliefs and traditions along with stringent regulations. These should be followed closely along with other social rules for a happier stay in the UAE. 
UAE Geographical Aspects
The UAE is a smaller country that comprises 83,600 square kilometres. It has 7 Emirates, each of which is ruled by various leaders and royal families. These include Dubai, Abu Dhabi, Ras al Khaimah, Sharjah, Umm al Quwain, Ajman and Fujairah. The UAE is bordered towards the north by the Persian Gulf and Saudi Arabia has a border with the country towards the south and west alike. Oman has its border with the UAE towards the east. The temperatures are scorching due to the predominantly desert-like terrain. Temperatures are higher than 40 degrees Celsius and go exponentially higher at times. 
Most Beautiful UAE Cities
Several cities in the UAE have transformed rapidly over the last few decades, especially due to oil-related inflows, infrastructural development, growth of the real estate markets and the huge influx of expats and travellers from other countries in search of work, business opportunities and even leisure.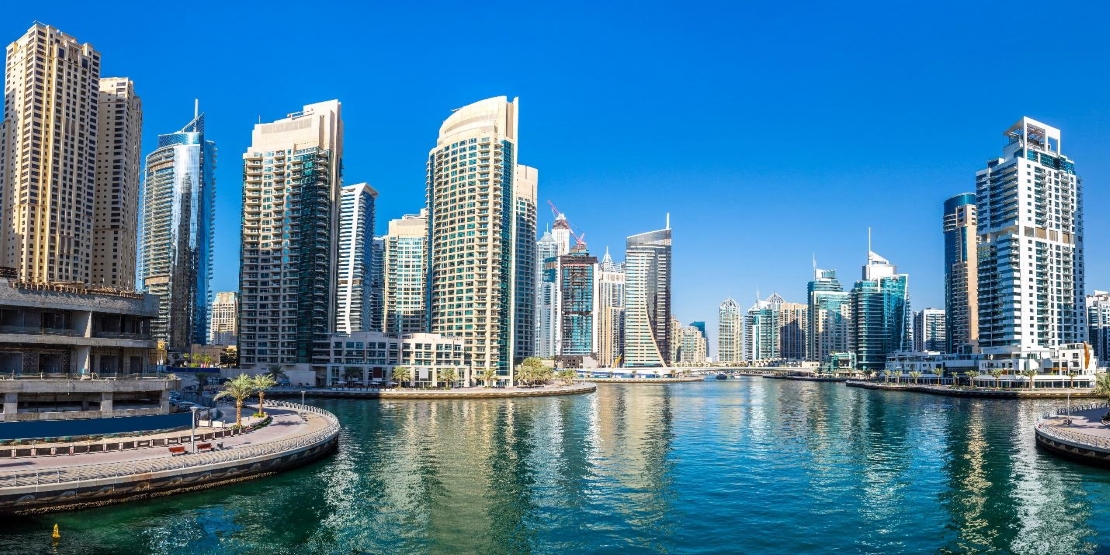 Dubai
Dubai is home to some of the tallest skyscrapers in the country including the world's tallest building, the Burj Khalifa. It has the biggest shopping mall in the UAE along with an assortment of other shopping, entertainment, and dining attractions. Dubai is home to the most luxurious hotels, squeaky clean metro networks and fast highways.
It is known for its vibrant nightlife and multitude of landmarks including the Dubai Frame, Fountain, Mall, Creek and a welcoming business environment as well. Dubai has expats comprising a whopping 85% of its population at any given point of time.
It is also one of the costliest Emirates to reside in. Your Dubai travel guide will also tell you that the city is known for its cultural and traditional attractions like dune-bashing, desert safaris, camel rides, Bedouin hospitality and more. 
Abu Dhabi
Quieter than Dubai but the richest Emirate of all in the UAE. Abu Dhabi is known for its immense oil reserves/deposits. The Emirate is the seat for the country's President while having more family-friendly suburbs and attractions. There are numerous theme parks, cultural attractions like museums (the Louvre for instance) and stunning mosques. There is also a Formula 1 Grand Prix racetrack in Abu Dhabi. This city is also home to a large number of expats and is also costly to live in. 
Sharjah
Sharjah is the third biggest Emirate in the UAE and the same family has ruled here from 1600 onwards. The city is a delight for those looking to find traditional cultural landmarks, history and architectural landmarks. It is dotted with museums and several tourist must-visits while having a vibrant population of students at leading universities. Sharjah has a slightly slower pace of daily life although it has its own charms as per locals and expats alike. 
Major Facts About UAE
Did you know that people from 200+ nationalities work and live in the United Arab Emirates? Probably not! Here are some other amazing facts worth knowing about the country: 
India is the country with the highest expat population in the UAE. 

There are 247 men for every 100 women in the country. 

Abu Dhabi is the biggest Emirate in the UAE, covering a whopping 87% of the entire country. 

The falcon is the national symbol of the UAE. 

The National Day of the UAE is 2

nd

December, 1971 and this is marked by celebrations and festivities. 

1

st

December is Commemoration Day, paying tribute to those who sacrificed their lives for the country. 

16

th

December, 2006, was the historic day when Emiratis attained the eligibility to vote. 

The monetary unit used in the country is the UAE Dirham. 

The key industries include petrochemicals and petroleum,

real estate

, fertilizers, cement, aluminum, ship building and repair, construction, boat building, textiles, handicrafts, natural gas and tourism. 

The founder of the UAE and Ruler of the Federation from 1971, Sheikh Zayed bin Sultan Al Nahyan, passed away in November, 2004. He was succeeded by his son. In January, 2006, however, Sheik Maktoum bin Rashid Al Maktoum, the Prime Minister of the UAE and Emir of Dubai, passed away. Crown Prince Sheikh Muhammad bin Rashid al-Maktoum took up both roles thereafter. 

The Burj Khalifa is the tallest building in the world at 828 metres or a whopping 2,716 feet. It has 160 stories and was finished in January, 2010. And has the quickest elevators in the world along with a massive 20.7 acres of glass. It uses approximately 250,000 gallons of water on a daily basis. 

The UAE is a wealthy country and the per capita GDP is almost $41,000. Standards of living are quite high for locals and expats. 
UAE Society and Residents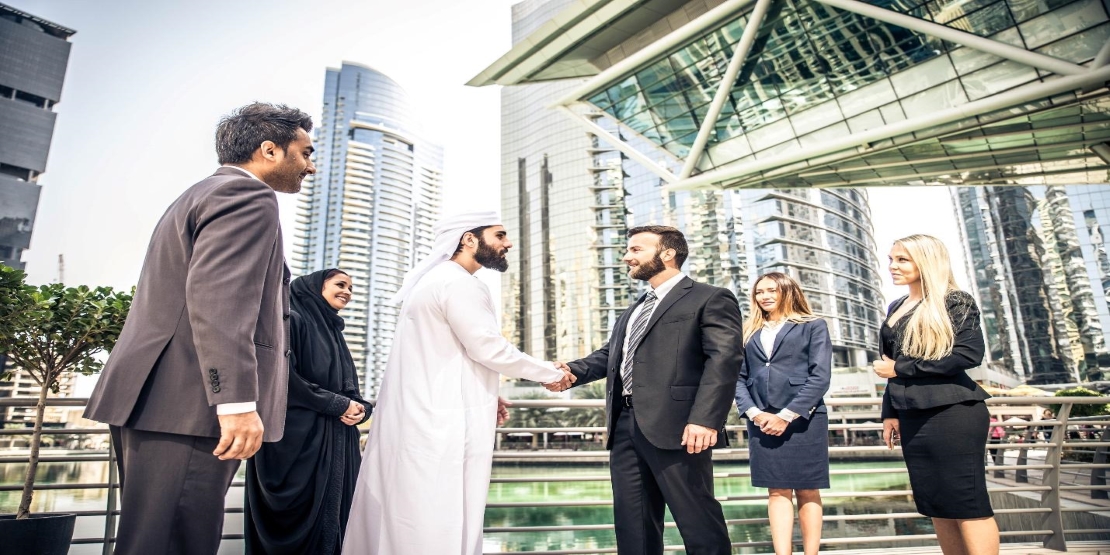 The UAE contains residents from almost every corner and part of the world. Expats make up 88% of the population while locals only comprise 12%. You will be hearing several languages spoken here like Arabic which is the official language along with English, Hindi and more. Islam is the national religion of the UAE although almost 10% of the population is Christian and it is legal to follow and practice other religions in the country. 
With the exception of a large part of Dubai, the UAE is mostly conservative with regard to social and public behaviour, dressing and customs. Divorce is legal in the UAE although same-sex relationships, cohabiting or sex before marriage, pregnancy outside marriage and indecent public behaviour are all illegal. 
UAE Administration
The UAE is a monarchy with a federal presidential electoral structure. Every Emirate is ruling by its own royal family and local Government. This body of 7 rulers together appoints a Prime Minister and President in intervals of 5 years (without any limits on terms). However, mostly Abu Dhabi and Dubai have veto powers over any major decisions as per the prevailing structure. Emirati citizens are steadily getting their rights to elect candidates to the Federal National Council (which is an advisory entity), most of them still cannot vote. There are no political parties in the UAE as well. 
Crime and Safety in the UAE
One department where the country scores highly are safety measures. It is the 31st country on the list of the world's safest nations. Crime rates are really low and mostly cover petty offences like street harassment or pick-pocketing. 
Citizen Welfare & Social Infrastructure
The Government has invested massively in top-class healthcare facilities and this has paid off with life expectancy rates touching 76 and 79 for men and women. Most people will find their healthcare requirements neatly fulfilled in the country although expats may have to pay a little more for the same. Several global health insurance companies like Allianz also function in the country. The UAE is also a strongly literate country and 95% is the literacy rate as per reports. Education is compulsory and also free for all Emiratis throughout primary and high school. At least 80% of all students apply for university. 
There are numerous leading international schools dotting the UAE. There are several top universities as well. The unemployment rate stands at just 2.5%, one of the world's lowest such figures. It is good to say that there are numerous professional opportunities in the country. The working week is from Sunday to Thursday and working hours vary across companies and business sectors. Businesses usually function from 8/9 AM to 5/6 PM. Banks may end by 2 PM while restaurants may close by 11 PM. The biggest industry is petrochemicals and petroleum although tourism has also been a major revenue driver for the country. 
As part of your Dubai travel guide, you will find that the UAE has several public holidays like the National Day, Prophet Mohammed's birthday on the 9th of November, Eid and Ramadan. These are announcements by the Government well in advance for citizens. 
Final Verdict
Women do not always have to cover up from head to toe unless they are visiting any mosque. Modest and conservative dressing is recommended in public areas. You cannot drink alcohol in public. The UAE has hotels with licenses for serving alcohol and some stores which have requisite licenses as well. You cannot take pictures of anyone without permission and there are some behavioural customs that you should always adhere to, especially while interacting with Emirati locals and women. Public displays of affection are not allowed and so is jaywalking and spitting.