UAE travellers should keep a few things firmly in mind before venturing on their longed-for trip. After all, every country has its own culture, regulations, policies, and predominant sentiments. Travelers should take some precautions while enjoying a fulfilling and rejuvenating trip that adheres to Dubai regulations or laws. There are several things that you may end up doing, simply out of your own habits although these may land you in serious trouble and even get you some prison time.
Here's checking out some of the habits that may get you in trouble during your
Cross-Dressing will Lead to Jail Time
One of the key UAE facts to know is that the UAE is a little more conservative as a community and cross-dressing may land you in prison. Homosexuality is officially illegal and dressing up opposite to one's sex is a punishable offence.
Unmarried Couples Watch Out
Another one of the vital Dubai regulations for UAE travellers is that unmarried couples cannot legally cohabit together in a hotel or anywhere else. They may face hefty fines, prison time and even deportation on these grounds.
Drinking or Being Drunk are not Allowed in Public
UAE travelers should refrain from drinking anywhere in public. Stick to home or a licensed pub/bar only. Being drunk in public may also land you in prison along with steep penalties, fines, imprisonment and deportation in some cases. 
Consuming Drugs in Any Form
Even a small amount of drugs found in urine or blood will be a major offence in Dubai. A British tourist was sentenced to four years imprisonment after a tiny bit of cannabis was found stuck to his shoe by customs officers. 
Pork is a Strict No-No
Carrying pork is a strict no-no when you are traveling to Dubai or any other Emirate. The UAE is an Islamic country and staying away from pork is a better idea than taking the risk.
Do Not Display Affection in Public or Hug Someone
Sometimes, we hug people out of habit or show affection publicly. However, only married couples may hold hands publicly in the UAE. Hugging and kissing are not permitted in public. 
Swearing May Also Lead to Fines And Other Punishments
Yes, you read it right! Resist the urge to speak in the foul language since UAE or Dubai regulations stipulate that you may be fined for the same. 
Public Dancing is Indecent And Forbidden
Dancing may only be allowed at home or in clubs that are licensed. Listening to loud music is also not permitted in the UAE. 
Do Not Use the Left Hand for Taking or Eating Food
Using the left hand for consuming food or taking refreshments will land you in trouble. Arab culture perceives the left hand as unclean since it is used for cleaning oneself post venturing to the bathroom. 
Do Not Eat in Public During Ramadan Month
Eating and drinking in public during Ramadan may land you in jail for up to one month. All restaurants stay closed in the fasting period anyway. 
Do Not Criticize The Islamic Religion or The Ruling Families of The UAE
This may lead to strict punishments at times. 
Do Not Point The Shoe In The Direction Of Any Arab
This will be considered an insult with the shoe being regarded as dirty, on the ground and a part of the body's lowest part. Make sure your soles are not pointing at any Arab. 
Refrain From OK or Thumbs Up Signs
The latter equates to showing the middle finger here while the former indicates the evil eye. Be wary about using these two gestures to communicate while in the UAE. 
Hand Gestures Should be Made Carefully
Hand gestures that are made obscenely may lead to a sizable penalty or even imprisonment in the UAE. This is one of the UAE facts that you should not neglect. 
Take Photographs With Care
UAE travellers should know photographs and videos of people cannot be taken without their own consent as per Article 378 of the UAE Penal Code. The camera will naturally be seized, and the recordings will be immediately deleted. At the same time, the photographer may have to pay a steep penalty or even be imprisoned. 
Some Other Dubai Regulations for Travelers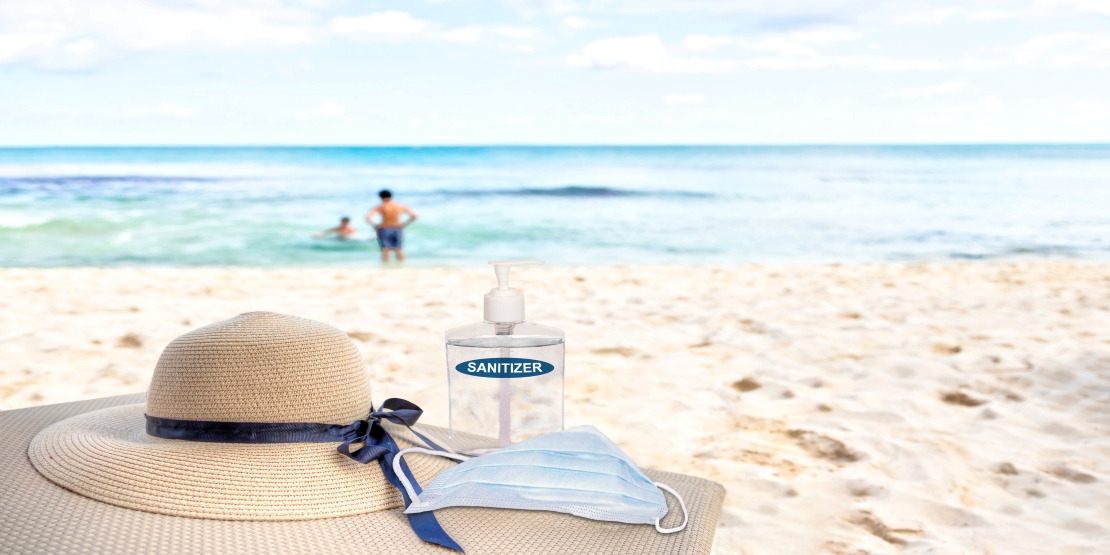 UAE travellers should also keep a few more Dubai regulations in mind while traveling here. These include the following habits: 
Crossing the Street
You may be in a tearing hurry, especially due to the heat. However, illegally crossing the street may lead to hefty fines of Dh400 or even more. Use the metro stations and bridges for crossing roads and zebra crossings. 
Washing Your Car
One of the strangest but valid UAE facts is that washing your car in a public free/paid parking area or even in front of any building is illegal. While this does lend itself to better aesthetics for residential communities, the ultimate purpose is conserving water and living more sustainably. Do not simply venture to wash; head over to a licensed car wash facility or make use of damp cleaning methods without dripping.
Do Not Litter
No, you will not get away with a wee bit of littering, be it a cigarette butt or wrapper. This will lead to major fines being imposed due to the stringent laws of the UAE regarding littering.
Cheque Bounces
Often we may forget about insufficient funds or not inform the bank manager about the same. Yet, whenever any cheque bounces in the UAE, it will be a criminal offence and the situation may worsen, depending upon the amount that is involved, your financial scenario and other parameters. You should have a record maintained of all cheques written by you, irrespective of how small the amount is and if there is any cancellation, follow up till you get the same back or the cancellation stamp is there over the cheque in question. 
Online Fundraising For Charity
Many a time, long-term UAE travellers or temporary residents may venture to raise funds online for any charitable purposes. However, no group or person can raise online or offline funds for any charity or cause. You will have to contact the registered charity and volunteer organisations based out of the UAE and leave this job to their supervision only.
Secret Sharing
UAE laws have stringent clauses on defamation, privacy, and confidentiality. Sharing a harmless secret about someone else with a fellow UAE travellers or colleague may ultimately cost you heavily, including fines and even possible imprisonment. You cannot also publish any information or make any defamatory, false or accusatory statements that may lead to contempt against any enterprise or individual or stir up public hatred at any time. 
Wrapping Up
The next time you plan your UAE travel itinerary, make sure that you make a note of these guidelines. Avoid such common habits which may land you in trouble. The UAE is a beautiful country, and you can enjoy it even more if you respect the local customs and laws of the respective countries.