When in Dubai, live your life king-size. Wondering how is it possible when your pocket is small and limited? Fret Not! We are here with Dubai travel hacks, or you can call tips and tricks to help you from burning a hole in your pocket. Get ready to have the best time of your life in Dubai. 
After all, while the Dubai travel guide will point you towards the best experiences in the UAE along with a plethora of spellbinding landmarks and experiences, it is best to adopt a budget-cautious approach towards your trip. Learning to save more money in Dubai will help you make better use of your free time while keeping more funds for emergencies. Here are some tips that will greatly help you in this regard. Have a Glance!
Purchase Groceries In Bulk
If you are a Dubai traveller who is staying for a short period of time in your own rental unit or even for long durations, you should know that the Emirate's residents spend the highest chunk of their earnings on food and accommodation. Cooking your own meals is always cheaper as compared to dining out. As per several reports, AED 50 will be needed approximately for rustling up any average non-vegetarian dish personally while it will take at least AED 110 ordering the same meal from any dining establishment or restaurant. It will cost roughly AED 80 if you order from a cloud kitchen.
Yet, even if you are cooking food yourself, you will still be spending a hefty amount on fruits, vegetables and other supplies. You can save money on food considerably if you purchase groceries in bulk from inexpensive supermarkets. Also, purchase groceries online and in bulk too! You can buy supplies to last you for 1-2 weeks or even a month. This will help you save money on transport and essentials alike. You can save AED 50 every week while buying from supermarkets as per estimates. 
Check Out The Dubai Shopping Festival and GITEX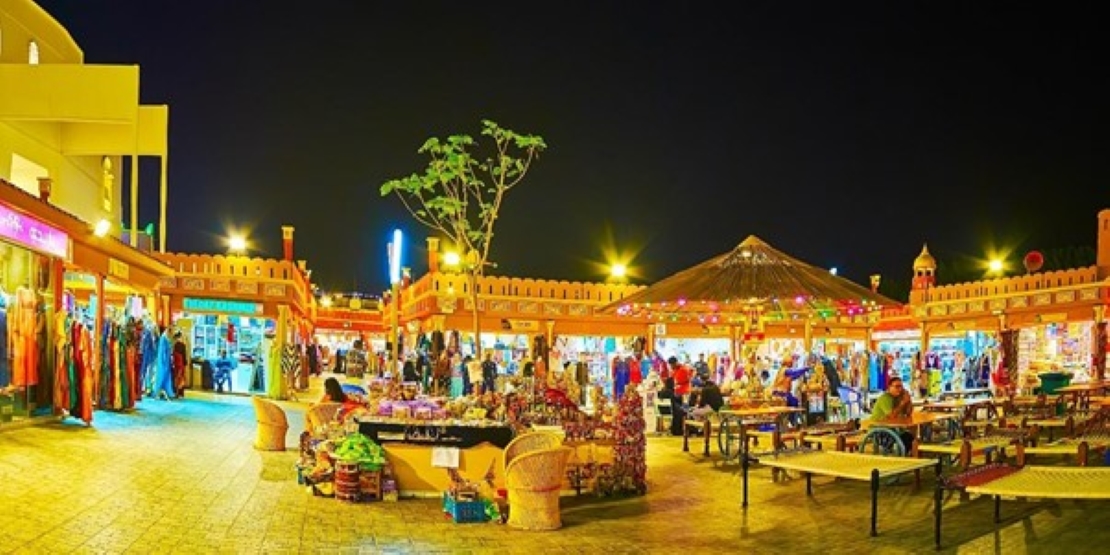 Dubai travel list should certainly have GITEX (Gulf Information and Technology Exhibition) which is held annually and is a leading computer electronics and consumer electronics trade show. This takes place two times annually at the imposing Dubai World Trade Centre. This gives you an incredible opportunity to go shopping for the latest gadgets and other electronic appliances owing to the innumerable raffles, lucky draws, special rewards/prizes and oodles of promotional offers. 
You can time your desired purchases around this mega event and can get costly items at reasonable prices. Just like GITEX, the Dubai Shopping Festival is a great place to find items at competitive prices. This shopping festival goes on for more than one month and offers fabulous discounts to buyers at several shopping malls in Dubai travel. You should plan all gifts and other purchases at this time and schedule your trip likewise. The festival goes on at the beginning or end of every year around December, January and February. This is a wonderful time to buy several items and while you are creating your budget, you can always zero in on things available at this festival. You will have numerous options by way of available outlets, both online and offline. You will find numerous second-hand stores and discount outlets as well. 
Staying At Affordable Or Budget-Friendly Hotels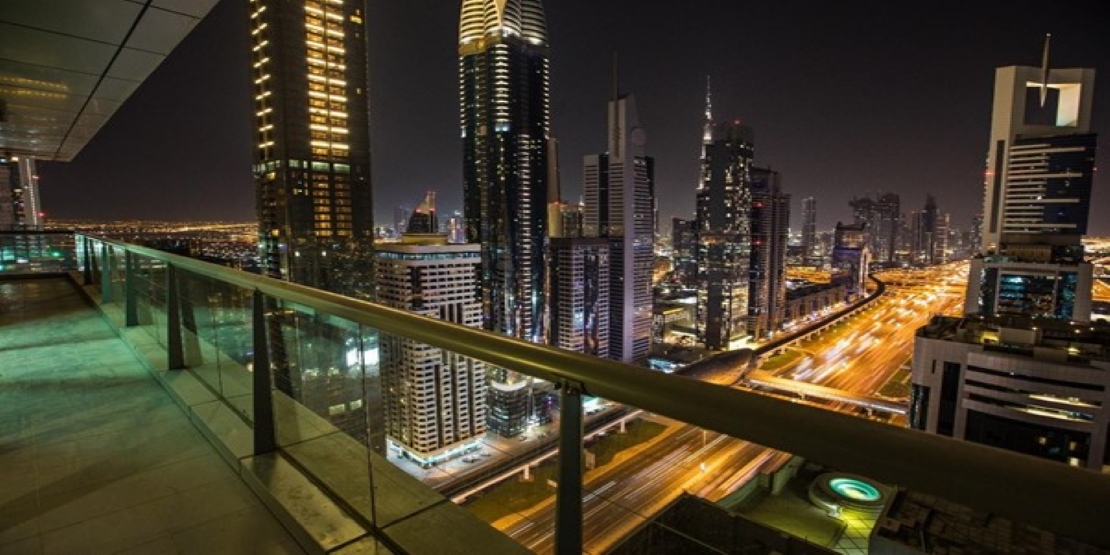 Dubai is known for its plethora of 5-star and 7-star luxurious boutique resorts. Yet, there are numerous hotels which will give you fantastic experiences at a reasonable rate. You can identify the same by searching extensively across numerous neighbourhoods. Hotels in the Dubai Marina or Downtown Dubai are comparatively costly as compared to hotels which are located in Al Barsha. These are zones where you will find several budget hotels. All these localities are just 15-20 minutes away from each other. 
Check out the Old Quarter
The Old Quarter in Dubai is one of the most crucial landmarks of the Emirate. Visitors will find fascinating cultural and historical insights on life in Dubai earlier at the time of trading and on the earliest settlements as well. The Dubai Creek was the entire city's lifeline back then. Another wonderful aspect about the Old Quarter in Dubai is that it is comparatively affordable as compared to the remaining part of the Emirate. Visitors can simply fork out AED 3 for entering into the spellbinding Dubai Museum while they can pay AED 1 for crossing the Dubai Creek with the help of a boat taxi. Prices are mostly similar for all other attractions with the exception of the Gold Souk.
Skip the Liquor
This is a hard choice for those visiting Dubai and those who are inclined towards partying. Yet, avoiding the liquor will help you save a lot of money in the bargain. Alcohol is costly in Dubai and a simple drinking session will cost at least AED 200-300. You can save a lot of money by skipping the alcohol and buying more souvenirs and gifts to take back home down the line.
Find Cheaper Gourmet Dining Options
Dubai has earned a reputation for its fine dining options and has some of the best restaurants in the world too. However, Dubai does have several dining experiences that cater to all types of budgets and you will save a lot of money by choosing the same. You will find exciting fast-food outlets from global and local brands along with reasonable eateries on the go. This will help you save tons of money that you can use for shopping and other delights.
Use the Dubai Metro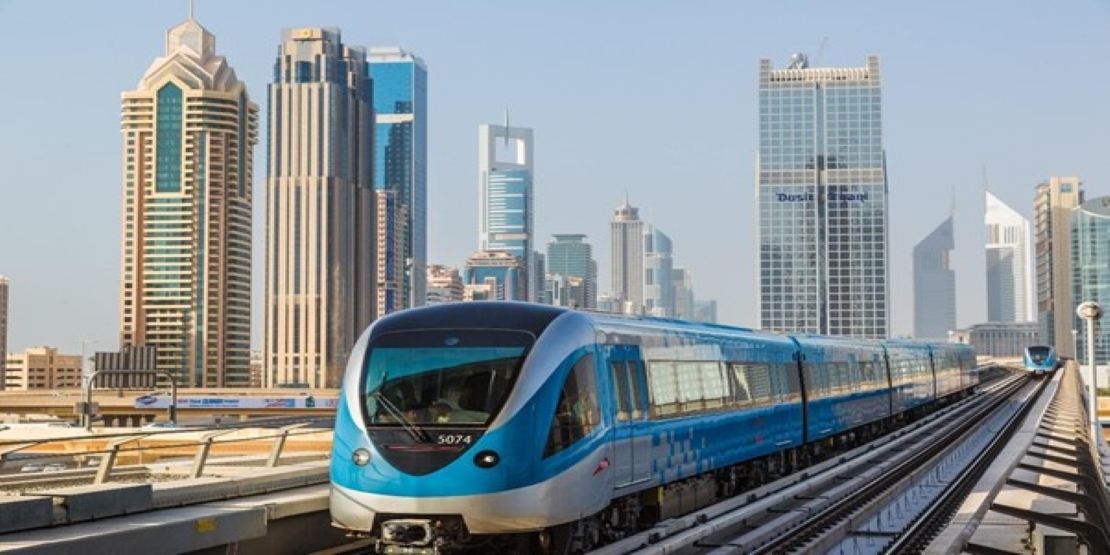 Nothing is really close by in Dubai and walking around is next to impossible from one locality to another. Hence, you should use the Dubai Metro for getting around the city while spending less money as compared to Uber or other taxi services. The Metro also offers breath-taking Dubai views, making it a spectacular experience for all travellers.
Look for Attractions that Offer Free Entry to Visitors
Several landmarks and hotspots in Dubai do offer entry to visitors that are absolutely free of cost. This will also include several popular nightclubs and nightlife destinations. Mitigate your expenses by choosing a place with free entry, avoid buying expensive alcohol as much as possible and dance your heart out without spending anything exorbitant in reality. Women can watch out for spots that have ladies night, offering free beverages to customers.
Stay More Active
You can fill up your Dubai itinerary with several free and fun activities instead of simply shopping and dining all the way! Work out and remain active at numerous places without spending a single dime. Also, you can jog or walk along the gorgeous coastline, explore the Marina, rent a cycle and check out some great cycling tracks and indulge in more such activities.
Visit the Beach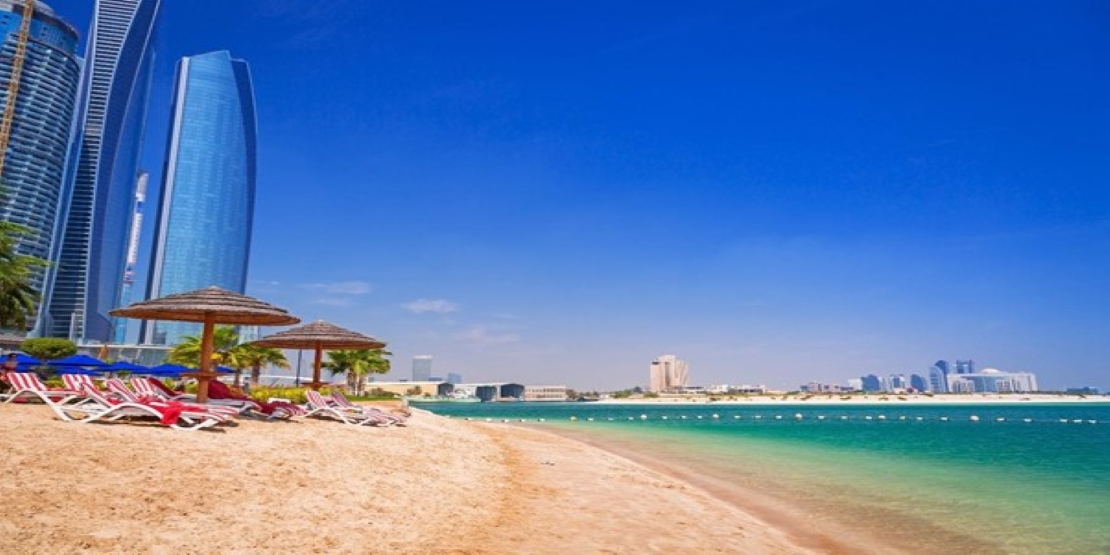 Several visitors to Dubai usually stay in resorts that have private beaches, those looking for budget-friendly tips will not find this as a viable option. Hence, you should know that Dubai has some magnificent public beaches too and they are great options for spending a day with family. You can take a dip in the cool and refreshing waters, sunbathe or simply borrow beach volleyballs for some excitement. Public beaches are fantastic places to unwind and have fun in Dubai.
Go to the Parks
There are more public destinations that will delight you immensely without burning a hole in your pocket. You can visit several parks in and around Dubai. Families will love spending time amidst the greenery, especially in winters with temperatures being pleasant to enable outdoor activities. Take a picnic in the park while letting your children safely play and run around.
Keep An Eye Out for All Free Events
Dubai holds several concerts and other sporting events around the year. Many people are still unaware of the fact that Dubai offers various free events that run throughout the year. You are likely to spend money at these events on buying food although free entry will save you some money in the bargain. You should check the Dubai Calendar online from time to time and download the smartphone application as well. This will help you come across several exciting and free events in Dubai travel.
Avoid Mindless Shopping
This will be a hard decision and will require immense determination and discipline on your part. Those looking to save money while enjoying their visit should skip shopping completely. It may sound tempting to check out the world's biggest shopping mall, i.e. the Dubai Mall, and find goodies throughout 1,200+ outlets. Yet, control your compulsive shopping habits and instead save some money for looking up major attractions in and around the Dubai Mall like the Burj Khalifa, Dubai Aquarium and Underwater Zoo.
Happy Hours are Always The Best
Alcohol lovers should check out happy hour deals if they simply cannot skip the booze altogether. Happy hours will help you save oodles of bucks where you find special beverages at AED 29 from McGettigan's or even AED 100 wine bottles at The Agency and more. Dubai is filled with joints offering special drinks, happy hours and a lot more. Check them carefully to save more money on your trip.
Dine-in Old Dubai
Ditch the fancy malls, hotels and souks that will be costly affairs and head to Old Dubai travel. This is where you will find cheaper dining options galore. Costs here usually range between AED 35-62 at restaurants, and you will love the wide range of local cuisine along with Iranian delights and other global delicacies available at comparatively lesser prices. Simply land near the Al Fahidi Metro and start your food trail in Dubai.
Bottom Line
This Dubai travel guide will help you chance upon the top hacks for saving extra bucks on your trip. Of course, those extra dollars/rupees will help you explore more attractions and landmarks, indulge in more experiences and buy more gifts and souvenirs to take home for your loved ones.