Ramadan is the holiest month for the followers of Islam. It is filled with love, teachings and giving back to the community. If you are thinking of authentic ways to celebrate Ramadan 2022, Dubai could be the best place for you! The UAE celebrates this festival with a lot of enthusiasm and it's filled with events and local gastronomy that cater to the residents and tourists alike. Hence, if you are unaware of what Ramadan 2022 in Dubai can offer, we have got you covered with a list of ideas to get you started! 
Major Events during Ramadan 2022 in Dubai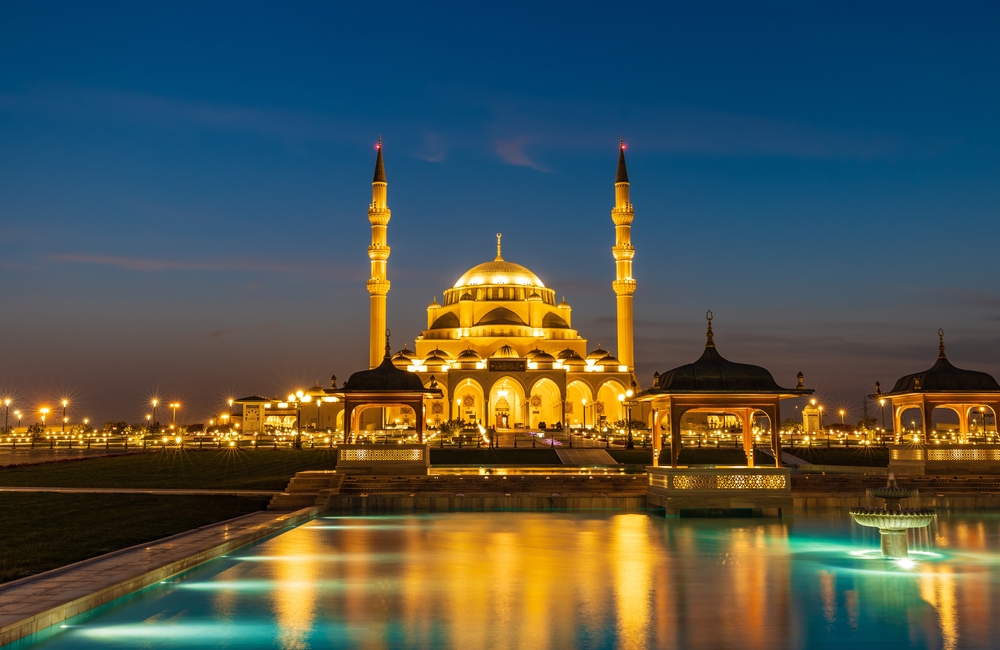 While scouring ideas about the plausible events in Dubai during Ramadan 2022, you should be clear enough about how to set your festive mood. The events held in the emirates has a unique and offer some invaluable experiences. 
Visit the Cannons Firing in Ramadan 2022
One of the most incredible things you can witness in Ramadan 2022 is the Cannons firing at sunset. It's celebrated when the fasts can be discontinued by the people and they may move towards suhoor. For this, one can go to different hotspots like Atlantis the Palm, Burj Khalifa, Al Khawaneej and the Eid Prayer ground in Al Mankhool. It is an old tradition still being followed. Although there is no official announcement of this function, one must not miss it if they get an opportunity to view it for once in their lifetime. 
It is a good time to know the history and presence of Dubai from none other than the Dubai Museum. This knowledge centre is specialised in Ramadan events too, where the Emirati presenters' are present and a buffet of mouth-watering cuisine awaits the visitors. Additionally, the SMCCU's Ramadan event offers a memorable experience and the real essence of the festival. 
Celebrate Ramadan 2022 at Waterparks
If your priority is a kid's vacation during Ramadan 2022, you may go to some interesting water parks or theme parks in Dubai. For suggestions, you may try Laguna Waterpark situated at the La Mer. Here, you spend some cosy time in the in-house resort as well. Or else, Legoland in Dubai Parks where you do not have to worry about long queues. 
Ramadan is one of the biggest occasions in Dubai where shoppers get access to a variety of discounts and clothes. Undoubtedly, Dubai offers some great malls where price drops and crowds rise. Whether it's clothing or groceries, accessories for home furniture, the stock of the best collection is available at the most affordable price during Ramadan 2022 in Dubai. If this excites you, learn about the malls where you can purchase products at prices beyond your imagination below: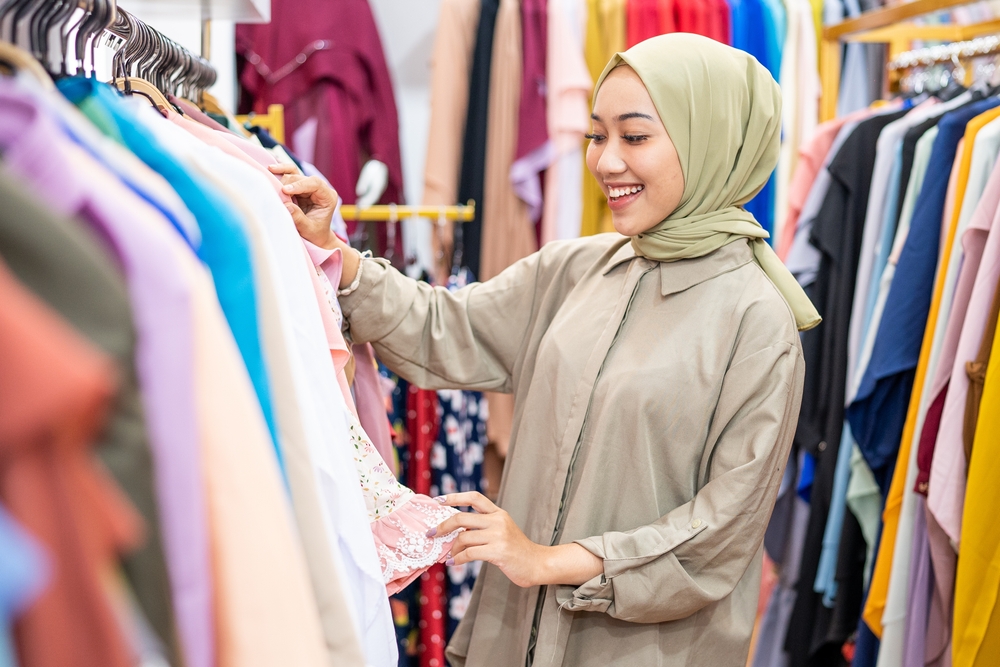 The Lulu Group has amazing pocket-friendly offers where you can save upto 50% on your purchases. There is a stock of 15,000 products flooded with varied products. The best part is that the discounts are available offline and online too. Key highlights include:
Dates Festival

Healthy Ramadan deals for vegan and organic food

Fruits and Meats Fest

Ramadan kit boxes will also be available for AED 99 and AED 149

Carrefour Supermarket
The Carrefour Supermarkets have exclusive discounts and impressive deals for Ramadan 2022 in Dubai. One can get 50% on different products across various categories. Along with this, numerous offers are available on groceries, electronic gadgets and household products. 
During Ramadan 2022, one can make exciting iftar plans inside the shelter of good eateries. It is not only about the food but also the aura these events hold during iftar events. You might want to check out the list we have mentioned to make your Ramadan 2022: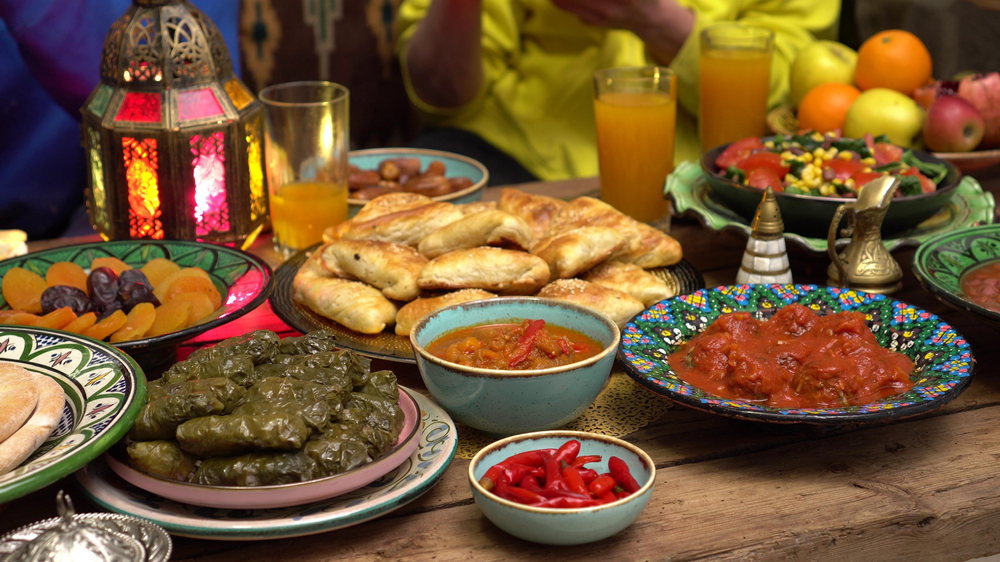 Your Ramadan 2022 could not end without the delicious suhoor dishes. The menu includes flavoured soups, appetisers, Saj Manakish, and many more. Apart from the cuisine, the place is much discussed because of its Burj Khalifa view and Downtown Dubai at Fountain Views. 
Venue: Address Fountain Views
In-time: 09:30 PM– 02:00 AM (2 April to 2 May 2022)
Contact: +971-4-245-8888
There are multiple theme parks where you can pay a visit on the day of Ramadan. They offer adventure and excitement to its fullest satisfaction. Check out a great range of thrilling theme parks below: 
LegoLand Dubai

Venue: Dubai Parks and Resorts
Ticket Charges: starting from AED 295 per person (online price), AED 330 per person (ticket counter price)
Contact Details: +971-800-2629464 | +971-4-820-0000

Motiongate Dubai

Venue: Dubai Parks and Resorts
Ticket Charges: From AED 330 per person
Contact Details: +971-800-2629464

Bollywood Parks Dubai

Venue: Dubai Parks and Resorts
Ticket Charges: From AED 295 per person
Contact Details: +971-800-2629464
Government Guidelines for Ramadan 2022 in Dubai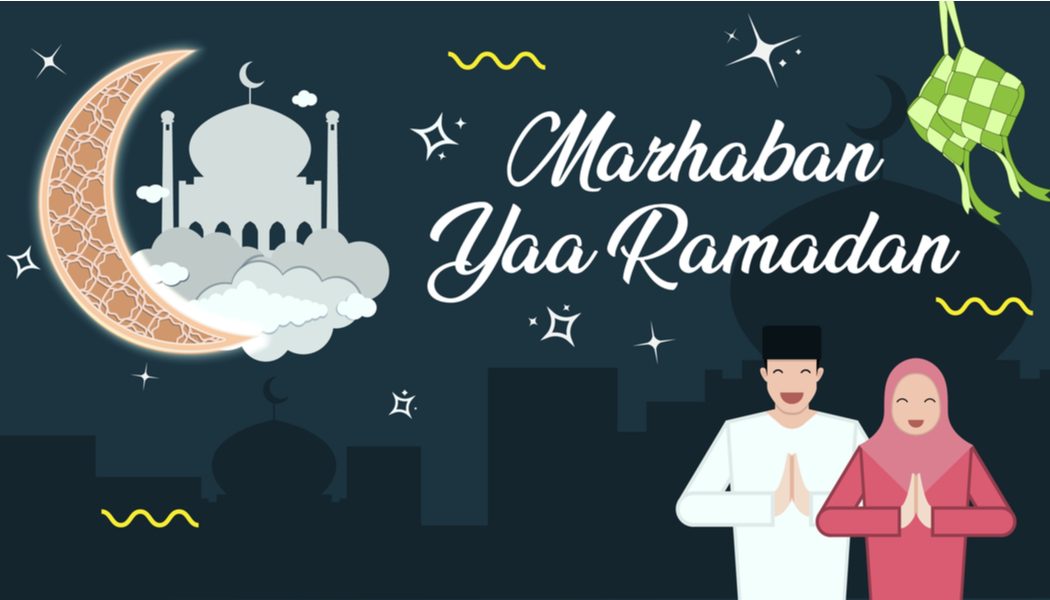 After the pandemic, some issued guidelines were to be followed at the time of festivals. Here is the revised guidelines for Ramadan 2022 in Dubai mentioned below:
During Ramadan 2022 in Dubai, iftar or suhoor tents will be seen after the pandemic lockdown. For this, a permit from the Emirates Red Crescent will be required.

Ramadan tents in Dubai 2022 will be allowed to open two hours prior to Iftar time As per National Crisis and Emergency Management Authority (NCEMA) announcement, for Ramadan 2022 in Dubai, tents will commence two hours before the suhoor timing. 

All the visitors for Ramadan 2022 iftar tents have to maintain social distance followed by wearing masks if not drinking or eating.

It is advisable to use hand sanitisers time and again and avoid handshakes to prevent infection.

Mosques will be open within social distance and wearing masks is mandatory by all the worshipers.

As announced by NCEMA, there will be time intervals between the first half and the second half prayer timings in Ramadan 2022.

There will be restricted numbers of Quran copies available at mosques.

The guidelines for Taraweeh prayers have yet not been announced.

No guidelines have been floated about the last 10 days of Ramadan 2022. It is believed to be decided after observing the pandemic situation.
End Thoughts
During Ramadan, Dubai is active and bright like nowhere in the world. It is admirable to see how people love visiting fairs and celebrating their traditional culture. There are even some tourists who visit Dubai just to celebrate the holy festival. Therefore, it won't be wrong that if you are finding a good fit for Ramadan 2022, Dubai should be your first choice over every other destination.  
Frequently Asked Questions (FAQs)
What is the importance of Ramadan?
According to the Quran, Ramadan is the holy month that was revealed to Prophet Muhammad (PBUH) by the angel Jibreel in the A.D. To commemorate the revelation of their holy book, the Islam community be on fast for the whole month. They aim to grow in spirituality by building a strong and prosperous connection with God.
When does Ramadan 2022 start and end?
Ramadan 2022 date is expected to fall on April 2 till May 2, 2022. The occasion will be followed by the Eid-al-Fitr the next day.
How strict is Ramadan in Dubai?
During Ramadan 2022 in Dubai, citizens follow refraining from food and beverages starting from dawn till dusk. They may break their fast with dates after the sunset.
Is Ramadan a good time to visit Dubai?
It is advisable that one may plan their Ramadan in Dubai as it possesses some soundest fun to experience. You can try the exciting thrilling parks, water parks, some classic collections of clothes and luxurious items at a discounted price and their fun activities, and lots more.
Is Dubai different during Ramadan?
No, Dubai is not different from Qatar and Bahrain at the time of Ramadan. In fact, Dubai tourism does not get impacted by Ramadan but rises because of its attractive events. Some major spots such as Burj Khalifa are still open for the public to visit.
Are restaurants open in Dubai during Ramadan 2022?
Yes, there are many interesting restaurants that open for public services during Ramadan. Noticeably, the walk-ins rise in this time. Hence, it is a great business opportunity for the hospitality industry to provide some special suhoor for their customers.
Does Dubai shut down during Ramadan?
Dubai is the best city to pay a visit to as the city celebrates this festival with a warm heart throughout the month. There are special events held in different venues. It is a good time to plan a vacation in Dubai and cherish your Ramadan in the right way.