Missing something is not Dubai's appeal, and that's what this city of attraction is popular for. After eye-catching infrastructure and high-paying employment, Dubai also organises pet festivals. The city features several exhibitions, activities and fancy dress competitions during this fest. Like previous years, the Dubai Pet Festival 2022 is a treat for pets and their owners. This pet fest in Dubai aims to raise animal welfare awareness regarding their food, fashion, health, and other essential aspects. 
If you also have a four-legged pal, do not forget to give them a happy moment at this pet-fest in Dubai. But wait, before visiting the Dubai pet festival, first scroll down to the deets you must beware of!
Dubai Pet Festival 2022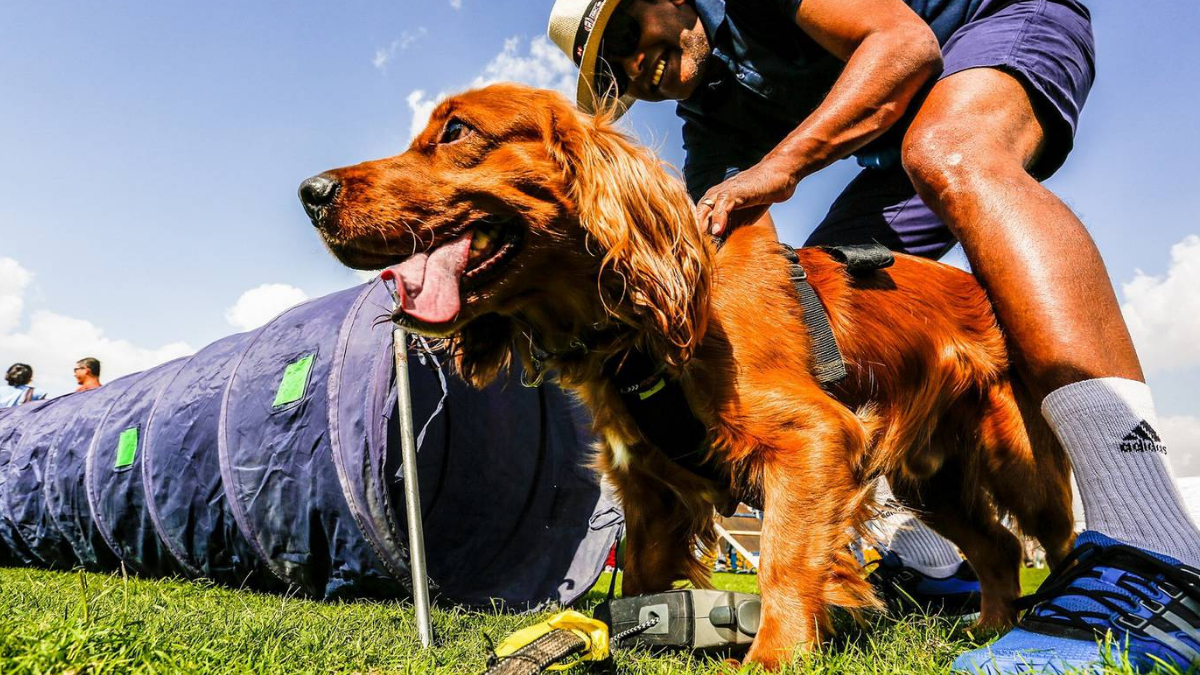 The Dubai Pet Festival is a yearly event for all UAE residents and is especially important for pet owners. Calling all pet parents to attend a paw-some event! The Dubai Pet Festival 2022 was organised by Souk Al Marfa, and it was bigger and better than ever before.
The pet festival 2022 took place at the waterfront stretch market in Dubai at Deira Island on February 27th, from 2 pm to 10 pm. This furry fun event welcomes everyone, whether you have a pet. There is a lot this event has to entertain you, from the cat and dog championship programmes to the petting farm and kids' play area. 
The event is a big feast for pets and their owners, as everyone gets to interact and have fun times with different kinds of animals. This event is so interesting that you will die laughing while watching some of the nicely dressed up small paws wagging tails. 
Purpose of Dubai Pet Festival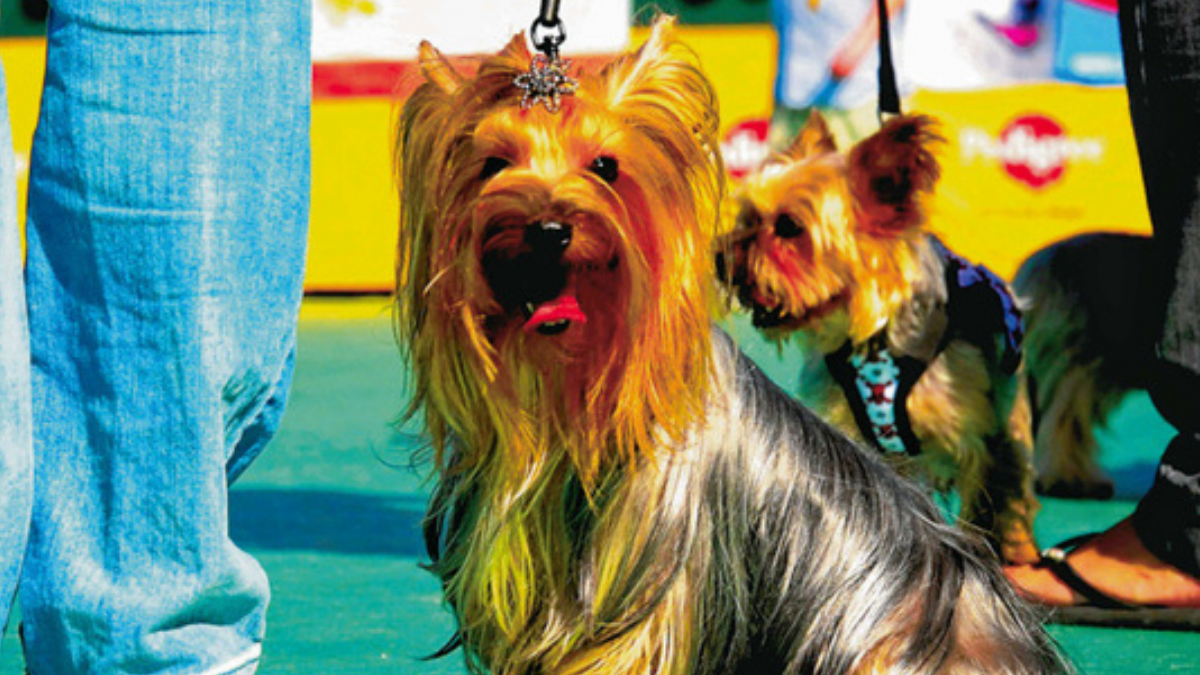 The Dubai Pet Festival 2022 aims to educate everyone, especially pet parents, about responsible pet ownership. Pet grooming tutorials, fancy dress competitions, product exhibitions, dog training demonstrations, and a police k9 dog squad show are exciting activities to enjoy at the event. The Dubai pet festival also has several food stalls, apart from these educational activities. 
Moreover, if you do not have a furry buddy yet, you are lucky to contact adoption agencies at the fest. The agencies will help you find adorable kittens and puppies searching for permanent homes. 
Dubai Pet Festival 2022 Registration Process
After learning about the numerous advantages of becoming a responsible pet parent, everyone becomes enthused about this paw-some event. As you know, you can attend this event with or without a pet. Follow this registration process to reserve your entry whenever the next event happens.
First of all, visit the official website of the Dubai Pet Festival.

Next, tap on the "Click here to visit the event" tab.

Now fill in the registration form's correct details, email address, mobile number, name, and location.

If you have a pet and want to take your furry friend to the event, you must fill in their details like their name, breed, and type.

After clicking the Register button, you will receive the entry pass on your registered mail ID. 

Visitors are required to show their entry pass at the time of entrance. Therefore, save it on your phone or take a print out of your entry pass. 
Note: All visitors must undergo a temperament assessment and a veterinary check to enter the Dubai Pet Festival. 
Your pets will receive a badge if they behave well at the event! Also, your pet must meet the eligibility criteria for successful registration. Therefore, according to UAE laws, the vaccination tops the eligibility list, following a valid passport. Besides the entry pass, the visitor must show both of these documents to enter the fest. 
Suppose your pet is competing in a cat or dog show. In that case, the pet parent needs to register the pet separately by selecting the registration button under each competition listed on the registration page. Apart from this, you must note that there are separate entrances for visitors who have a pet and those who do not.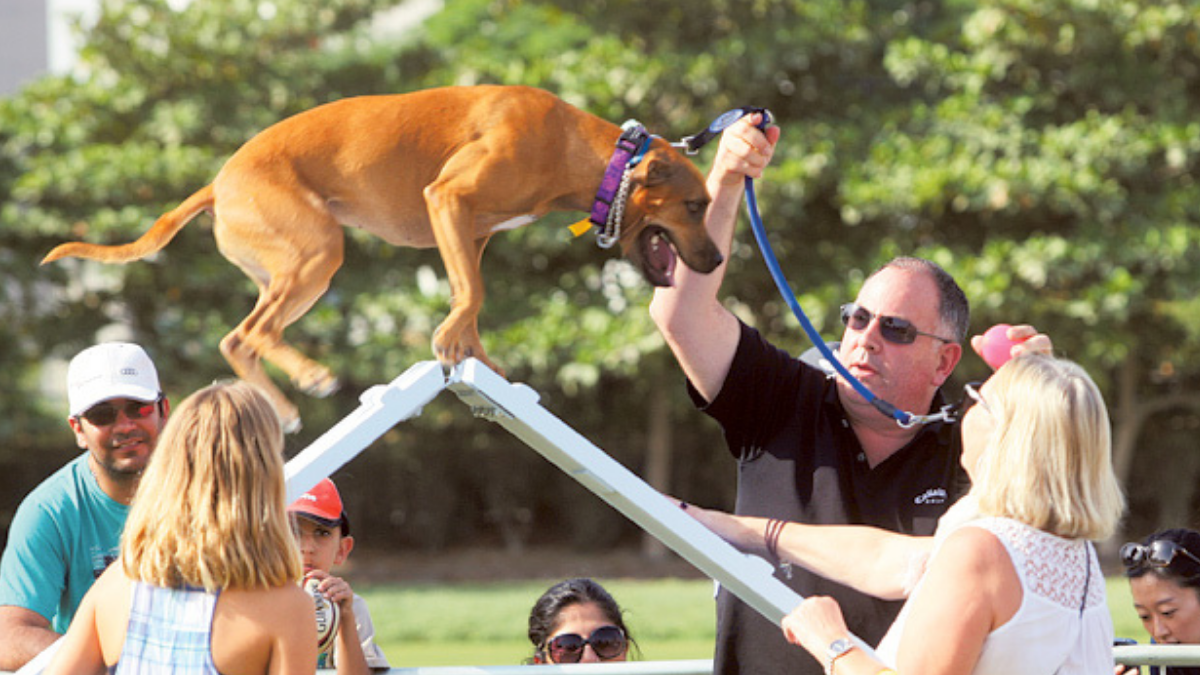 Safety Measures
The event observes some strict safety measures to ensure everyone's safety at the pet festival in Dubai. Hence, all visitors must wear a mask throughout their stay at the venue. Moreover, the visitors must maintain social distance at the venue to follow the COVID guidelines. Pet owners are also required to keep their furry friends on a leash. 
Wrapping it Up
Taking your four-legged pal to the pet festival is a great outing to perform various activities with their buddies. However, the Dubai Pet Festival 2022 was a grand event where the pet owners didn't just become more responsible pet parents. Still, several adorable pets also got their forever home with the help of pet agencies at the fest. Thus, if you want to take your furry friend to the pet carnival, it's good to go through the registration procedure and safety measures to avoid further delays. 
Frequently Asked Questions (FAQs)
What is a pet festival?
A pet festival is a knowledgeable and entertaining pet fair created to spread awareness of animal welfare. Also, this fair educates the pet owner about their pet products, training, fashion, health, and several other pet services that you might require for your little best friend.
Are dogs allowed in Dubai?
Yes, you can keep a dog with the approval of your land or homeowner. However, not all buildings allow pets as residents. Therefore, Dubai has many pet-friendly communities and apartments where you can keep your dog as a family member.
Are pets allowed in the parks in Dubai?
Most of the parks in Dubai are not pet-friendly. Therefore, there are specific pet-friendly parks in Dubai where your four-legged friend can accompany you for a relaxing outdoor time.
Is Dubai Metro pet-friendly?
Usually, pets are not allowed in a Dubai metro or trains unless they are on a leash or transported in cages. As per the RTA, this decision was taken under security measures to ensure the safety of the metro passengers because some animals get scared and panic in the crowd and could react unusually.
Do Dubai beaches allow pets like dogs?
Yes, several pet-friendly beaches in Dubai allow pets like dogs. For instance, Kite Beach Centre, Al Jazira, Boston Lane, Reform Social and Grill, The Irish Village, Palm West Beach, The Pointe (Palm Jumeirah), and Arrows and Sparrows.
Where does the Dubai Pet Festival take place?
The Dubai Pet Festival 2022 generally happens at Souk Al Marfa, Deira Island. The Souk Al Marfa is a 1.9 km long waterfront market situated on Dubai Creek and was created in a partnership between Nakheel Malls and DP World.
What are the usual timings of the Dubai Pet Festival 2022?
The timing of the Dubai Pet Festival 2022 is from 02:00 pm to 10:00 pm.