Dubai is known as the "Land of Opportunity," and it attracts a large number of expats who want to continue working in this desert paradise. But, you can't neglect the fact that the lavish lifestyle comes at an expensive cost, even when you rent an apartment in Dubai. A one-bedroom apartment within the central area in Dubai will set you back €1766 on average, or €1209 outside of it.
However, the rental cost of apartments in Dubai might vary based upon the locality, and people usually look forward to Dubai's most popular areas where villas are readily available. Before you start exploring rental homes in Dubai, it is recommended to peg-down search areas. Rental properties of the Dubai real estate market work in a distinct manner. 
If you have made up your mind to move to Dubai, here's what you need to know about renting an apartment in Dubai.
Key Things to Consider While Rent an Apartment in Dubai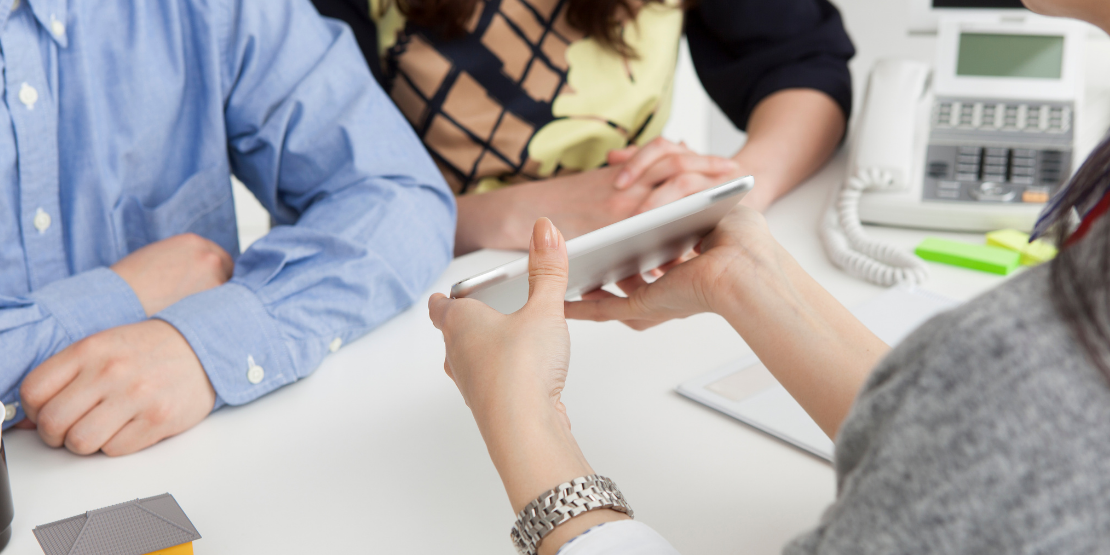 Before jumping into the renting process, you need to determine five key factors. These factors will help you find a budget-friendly rental home.
Begin with drafting and estimating the budget. Note your household income and calculate how much amount you can allocate for renting purposes. Look for rental homes that fall within your rental budget.
Connectivity and transportation costs account as major factors while looking for a rental property in Dubai. Look for localities that are well-connected or near your workplace so that you can cut down on your commute cost and maintain a healthy work-life balance while not getting stressed about your finances.
Amenities play a huge role in making a location liveable. So, when you are looking for apartments for rent in Dubai, ensure that the locality is well-facilitated with markets, hospitals, education institutions, gyms, among others.
Choose the community you are most comfortable mingling with. If you prefer localities that mostly have families or are living solo, go for it. Having the right community to live in is important when seeking apartments for rent in Dubai so that you can have a compatible and shared mindset. That's why asking about your would-be neighbours when renting in Dubai is a necessary step you should take.
Based upon these key factors, rank the rental options. Finalise the one that fits the best as per the priority and needs. You can easily reach your final decision when you move forward with a clear approach.
Types of Rental Properties in Dubai
The United Arab Emirates, especially Dubai and Abu Dhabi, puts forward the prospect of incredibly luxurious living. But that does not mean that you cannot find affordable apartments for rent in Dubai.
Below listed are the types of rental properties available in Dubai:
Villas in Gated Compounds
These include 24-hour security and an array of amenities (community centres, pharmacies, parks, swimming pools, gyms, and much more). There are villas with two, three, and four bedrooms, as well as a garden. Internal upkeep is carried out by property managers.
Standalone Villas and Townhouses
Standalone villas and townhouses mostly come with a five to six-bedroom configuration. Additionally, you get large gardens and a private pool. The maintenance cost can be your responsibility. However, it depends upon the agreement.
There is a wide range of housing options available, ranging from apartments to lavish penthouses. The majority of buildings, particularly the newer ones, even contain a gym, swimming pool, and 24-hour security.
Serviced apartments operate like hotels, with housekeeping and in-room eating included. Additionally, you get the facility of self-cooking, too. Such apartments can be rented for shorter stays, i.e., weeks or months. There is no predefined paperwork to fill out. Simply provide identification, pay a deposit, and move in. Electricity and water are not separately charged, and Wi-Fi is often free.
Furnished or Unfurnished Apartments
Dubai's real estate rental market is full of diverse options, from unfurnished to furnished rental apartments and villas. Certain rental options also come with top-notch services, including high-tech security, cleaning services, and much more. You need to determine the type of apartment you are looking for renting in Dubai. It will also determine the locality you end up in.
How to Find the Right Rental Home in Dubai?
Innumerable apartments, as well as villas, are available for rent in Dubai. The presence of immense options can make the process of search a bit overwhelming. Scrolling through the listing can be time-consuming. You can count on popular websites to get the top apartments for rent in Dubai. 
Downtown Dubai and Dubai International Financial Centre top the list of Dubai's most popular areas for renting. However, rental costs across these areas are a bit high. If you are looking for low-budget rental options, you must count on Deira along with Dubai Marina. These localities are quite popular for cheap flats and villas.
What are the Average Rental Costs in Dubai?
The rental costs entirely depend upon the type of property you are going to rent, along with the locality, configuration, and amenities. If you want to rent a one-bedroom apartment across Palm Jumeirah or Downtown Dubai, you will have to pay a lump sum amount of Dh110,000 annually. At the same time, a two and three-bedroom apartment will cost you Dh155,000 and Dh200,000.
If you are looking for low-budget rentals, count on areas including Deira and Bur Dubai. Pricing for a one-bedroom starts from Dh50,000 (annually). Additionally, you can unlock a two-bedroom villa at just Dh85,000 across Springs and Jumeirah Village. It is probable that you may need a car to travel in and out of this location.
Common Issues to Look for While Renting in Dubai?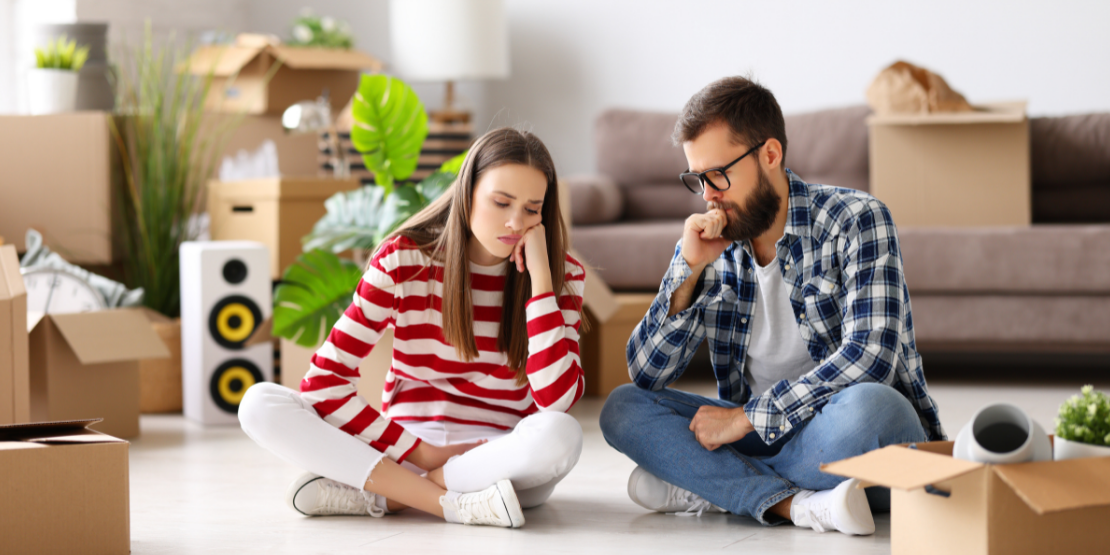 You need to take an array of things into consideration before agreeing to the landlord's terms. Explore the market trends and make sure that the landlord is asking for a fair rental cost. Determine landlords' authenticity and ask for identity proof along with ownership proof. It might sound like an unfair deal, but remember that the market does have scammers too.
If you are dealing with a Dubai real estate agent, ensure that the agency is legitimate. Never make a third-party payment and deposit the rent in the landlords' name. Don't forget to get your receipt for paid rent.
The owner of the property should take responsibility for maintenance costs. Visit the property and make sure that everything is in working order. Be clear with everything from your as well as the owner's end. Being clear will help you eliminate a later-stage mess.
Other Costs Associated with Renting in Dubai
When you rent a property with the help of a Dubai real estate agent, then you have to pay a commission fee of five percent. This amount is based upon the annual rental cost of the property.
Moreover, you have to pay a specific amount of deposit to the landlord, which accounts for five percent of the annual rental cost. This is applicable on an unfurnished rental property. In the case of furnished rental property, you have to pay a deposit of ten percent.
When you decide to move to Dubai, be prepared with these upfront costs as these are inescapable. Make sure that you have enough savings to bear these upfront costs.
In some properties, landlords are responsible for paying air-conditioning bills, whereas, in others, the tenants have to bear the cost. Clear this out with the landlord in advance to prevent increased utility bills.
Popular Places for Renting in Dubai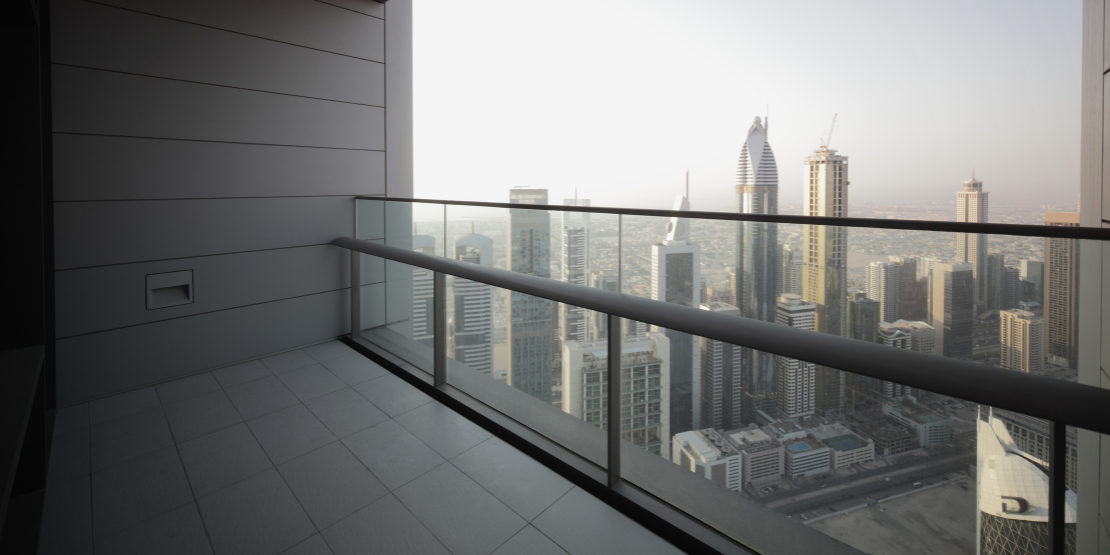 Here are some of the most popular places for renting a property in Dubai.
Dubai's new town is perfectly established at a walking distance from Dubai Marina's crystal-clear water. There are several posh high-rises, excellent restaurants, and retail centres in this region. Every night, it's party time in this part of town.
This is another genteel portion of the city that lies directly next door to the financial district, with the Burj Khalifa at its heart. Dubai Mall, the world's largest mall, is also located there.
This is the town's older section, which has retained its vintage appeal. Both villas and apartment structures can be found here. Apart from excellent street food, this is also Dubai's cultural centre. It offers seamless connectivity with the rest of the city locations.
This location is foremost for rental properties, especially for families. It is located next to the AI Qasba's canal-side complex. AI Taawun proffers tenants with a Ferris wheel, magnificent restaurants, and intellectual art galleries.
How Does the Dubai Rental Process Work?
The Dubai real estate rental market is developing at a rapid pace. New ongoing constructions are highly affecting the rental prices in the city. To rent apartments in Dubai across specific localities, you might have to pay pretty good prices. The key factors behind the increased rental costs are property types and size, connectivity, transportation facility, and locality.  
If you are looking for rental properties across the developing area, you don't have to worry about other tenants taking over. At the same time, if you have decided to rent a property in a more affluent locality, you need to search more actively as within a few hours, you might miss the opportunity of renting a perfect home. In such cases, Dubai real estate agents can help you in navigating cracking better deals.
Note: Count on registered Dubai real estate agents. Look for their registration card to determine their authenticity.
Bottomline 
Following the information presented above, it is evident that doing some investigation, calculating your budget, and identifying your requirements can assist you in identifying a flawless rental property in Dubai. Reduce your search based on your needs, look for transportation, connectivity, and other amenities, and rent a suitable apartment in Dubai at a reasonable rental cost.
FAQ's (Frequently Asked Questions)
How does a tenant pay for the rent in Dubai?
As a tenant in Dubai, you have to pay the annual rent in advance via post-dated cheques. You can write four cheques for a quarterly payment of the rent throughout the year. However, make sure you have adequate funds in the bank, as issuing cheques that may bounce later is a criminal offence in Dubai.
Who pays the commission to the real estate agency?
As a would-be tenant consulting a real estate agency, you would have to provide a five percent commission to the agency. Landlords only pay additional fees for extra services.
What is Ejari?
Ejari is the official rental portal in Dubai operating under Dubai RERA. It governs all rental market transactions in the city. Tenants are mandated to register in this portal after the lease agreement.
What are the documents required for the Ejari registration process?
Original tenancy contract, a title deed, passport copies of both tenant and landlord and the Emirates tenant ID are the four documents required Ejari registration.