Each country puts much effort into several celebrations and various events or festivals all year long, but U.A.E puts a special focus on some events due to its cultural diversity. And Dubai's New Year's Eve is the one marvellous show-off innovations and art, as it is the well-celebrated fests in the city it is one of the most famous around the world. But before knowing much about new year celebration and communities let's gather some information on how the residents of Dubai love to live their life.
The cultural ideology of Dubai is strongly rooted in the Islamic civilization and its ideologies which one can see in their way of living.  People are religious and have a certain way to celebrate things which not only makes this place culturally rich but also strong in the field of art.
UAE is one of the wealthiest places in the world, and among the most powerful countries as well because of its huge oil reservoirs. Besides the vast deserts and incredibly designed structures, UAE is also famous for its great cultural blend. Having such multiple cultures being celebrated at the same place encourages everyone to be together for every event which is held in common. And there comes New Year which makes no difference in any culture. For this reason, people thereby look for the best place to celebrate the event of the new year in Dubai.
Dubai is the second home for several folks who comes from totally different background and places, even from the several cities of the Middle East. And that is why Dubai experiences a slew of various sorts of religious festivals and cultural practices in the city that must be considered while holidaying in this Emirate of sheiks.
Celebrating New Year's Eve in Dubai is amongst the best ideas to experience the new wave of happiness and diversified cultural activities altogether. Dubai, the city of gold is the most fantastic and memorable place to spend your New Year's Eve. Moving forward in response to your concern for the New Year's Eve celebrations across Dubai, here we have come up with some best communities where you can enjoy your best moments with your family. 
Family-Friendly Things to do at Dubai's New Year Party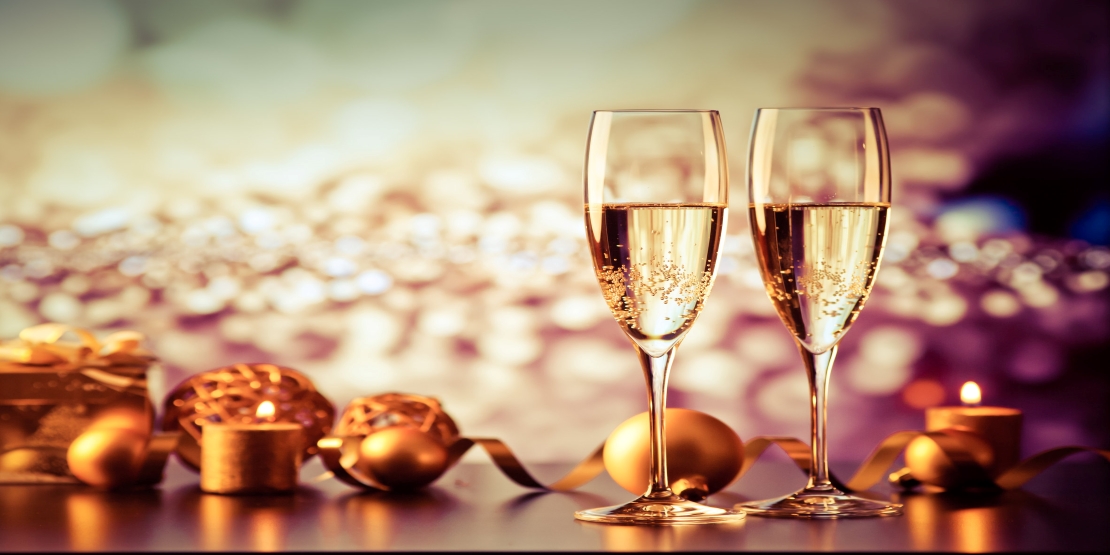 Saying goodbye to the past year and welcoming the new year along with your close ones is a very special feeling. You can make it even more special just by visiting some popular venues that make you indulge in the fun stuff and joyful celebrations while you bid goodbye to the current year. 
Dubai new year celebration is something more beautiful when you spend this stunning eve with the ones you have been the whole year. Thus, we have resolved your issue by listing down some family-friendly things to do on New Year's Eve. 
Eat a Fireworks Cookie
The best New Year party in Dubai isn't complete without firework cookies. Yes, we know it might sound a little weird, but the kids just love it no matter how unusual it may sound. SugarMoo has introduced quite a mouth-watering firework cookie to celebrate any occasion apart from their specialization during New Year's Eve. The cookies look delicious with a firework pattern which is made of icing on the top. The cookies come along with pop-rock candy which makes it attractive, and it explodes in the mouth. 
But the icing on the cake is that the explosive cookies are free of cost as a bonus when you make an order of SugarMoo on Deliveroo in the last ten days of the year. From 20th December to 31st of December, people in Dubai get a free firework cookie with each order they make. Firework cookies are love and no party is considered full if these cookies have not been served in desserts. 
Celebrate at a Play Centre
There are various places that offer a lot of stuff for every resident living in  Dubai, but kids get bored amongst all of it, right? So, here we have come up with a venue that is into fun activities for kids as well. Yes, your little munchkins will surely love it. The edutainment centre in Al Quoz, one of the best destinations for the new year where kids can enjoy the most. 
Families can reserve the tickets in advance, so if you buy a standard ticket, it will cost you Dhs126, the cost for 1 child aged between plus and adult. And the one who wishes to accompany the child can take the free ticket with the online platform just a day before you plan to visit. 
Else, the cost of the New Year party entrance ticket for families who are requesting it at the venue is Dhs30. The Grand Goodbye to the past year runs for about two hours and your little ones can enjoy the fun thereby.
Enjoy Fireworks
Fireworks are a must-watch thing in Dubai especially at the time of the New Year's Eve celebration. The lighting gives you knew hopes to achieve your goals in the coming year also it teaches you to end things on a good note. 
Well, now when you are all set to watch fireworks then the best place to watch this stunning event is Town Square Dubai which is one of the best destinations that throws a big festive bash. Besides the firework, there are many other attractions like live performances to keep entertaining you. Coming to the food, multiple food stalls serves tasty snacks and some innovative cuisines during the whole event, also, hot chocolate delights is the most special one to try during the celebrations with its sweetness.  There is also an inflatable play area for all the kids in the crowd.
Head to the (Kite) Beach
Except for the restaurants, cafes, pubs, deserts, and cruises you can also run towards the beaches if you are a water person. Yes, Head to the Kite beach which is a well-known family-friendly beach that everyone visits to stay casual and relaxed. And the best thing about this beach is that its free of cost. Here you can enjoy Burj Al Arab's firework's return but meanwhile make sure to follow the Covid guidelines and always wear a mask to keep it safe. 
Enjoy the World-famous Fireworks at Burj Khalifa
Dubai's New Year's Eve is nothing without the NYE's gala, for which Dubai is loved for. The NYE's gala takes place every year in Downtown Dubai so plan your eve spending at this location. Burj Khalifa displays the world-famous laser show and fireworks to engage the visitors from across the world. Also, it is worth keeping your kids entertained for the show as it spread colours that are the favourite of children. 
Watch a Film Under the Stars
An open sky tells you to fly high, thus spending your last and first day of the year under an open sky is something great you can do to keep yourself motivated all year long. The Radisson RED is where you can keep your little ones snuggle and enjoy a worthful time with  films under the twinkling stars. And the best thing about this is that all the movie shows are free of cost. There are many movies screened on both 31st December and 1st January including Ice Age, The Polar Express, and Toy Story.
Enjoy a Sophisticated Family Feast
The family feast is the best part of any celebration as we spend most of the time with our loved ones. And when the feast is so delightful  with a six-course meal then everything feels like satisfaction. Therefore, with delicious eateries on the table, excitement inside, and full of energy you can surely say the best kind of hello while welcoming the new year. 
Best Spots for New Year Celebration in Dubai
Though there are several places in Dubai where you can enjoy your New Year's Eve, we have tried our best to make your  celebration a memorable one with your family and friends. So, to guide you better we have listed some best destinations that will help t plan your days according to your expectations.
New Year is just about to come and people in Dubai are already excited to celebrate the most awaited eve of the year. And the residents of Dubai have already started planning their winter vacations which will include exploring different places with family and friends. People usually plan their winter vacations in the last week of the year to the places like Cape Town, Maldives, or Miami which are overcrowded and much hyped as most of the folk decide to vacate their winters under the glistening sun. 
But there are a lot more people who are simply crazy to celebrate the New Year in Dubai, as of course, the celebration is at the grand level and people keep waiting for it for the entire   year. Here are a few best destinations to spend your new year that you must not skip if you are in the city during that time of the year.
Be at ease, you need not rush as we have already listed down some best Dubai even New Year's Eve party places which you can visit within the city itself: 
Burj Khalifa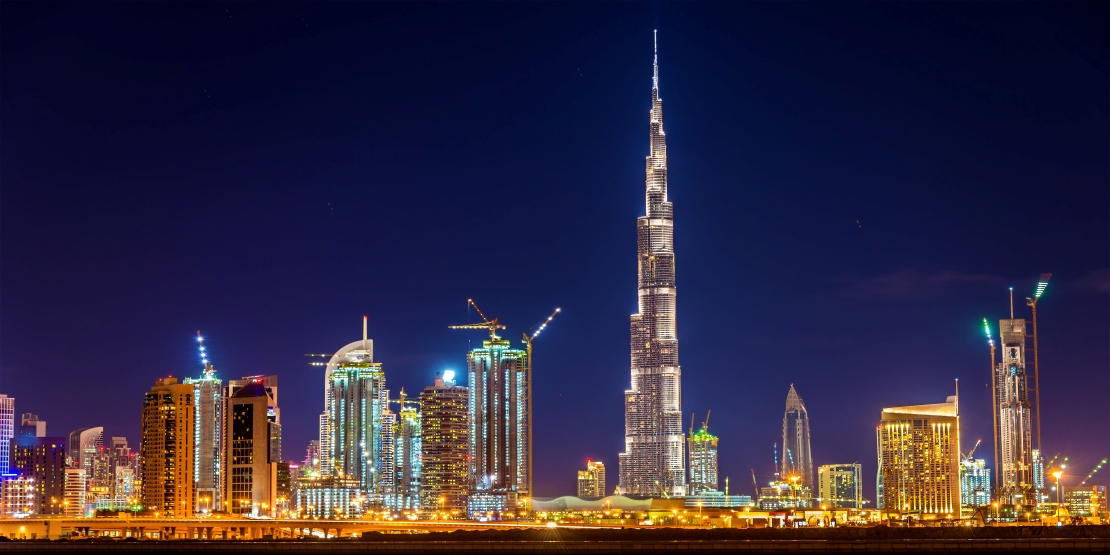 Such great moments become more extravagant when spent at Burj Khalifa, one of the most iconic and popular buildings of the world as it has some  amazing views to die for.
Burj Khalifa is also known for its creatively unique light and fireworks which is an add-on to the celebration. The adjacent Dubai Fountain has dazzling effects of lights brightening up with sparkling sound and water show. The Different platforms are installed to help visitors enjoy the spectacular decoration. Apart from this, there are many other activities which engage you such as live performances, fireworks, and DJs to make your eve memorable. 
Burj Al Arab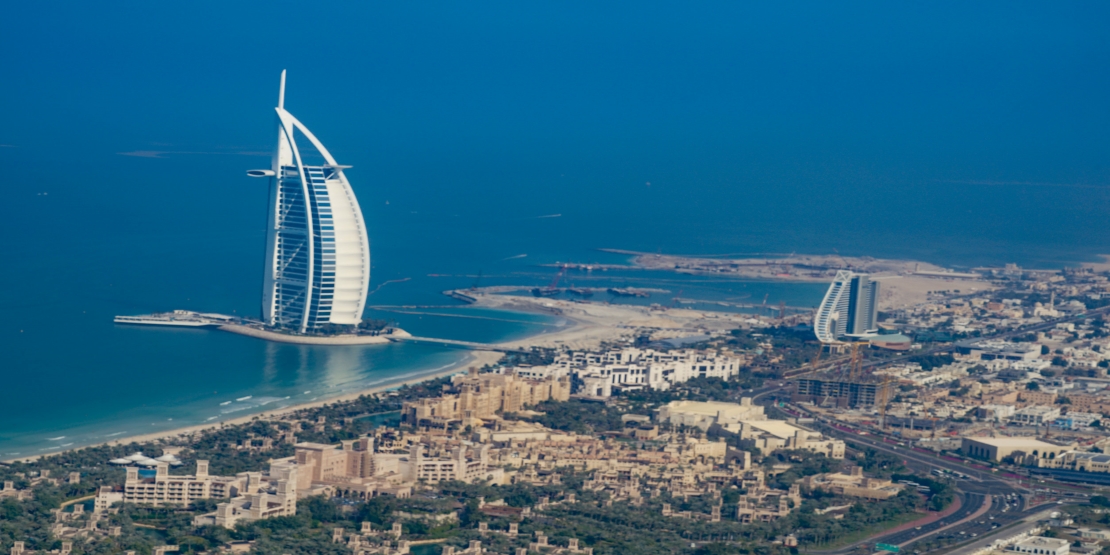 Every year this renowned luxury hotel of Dubai celebrates the Eve of New Year's in its own special manner. The whole hotel is decorated beautifully in a festive theme. Visitors, staying in the hotel are offered some special perks during the New Year celebration. Also, a big ballroom dinner is held at night along with many amazing performances to keep the beginning of this special eve memorable. 
Palm Jumeirah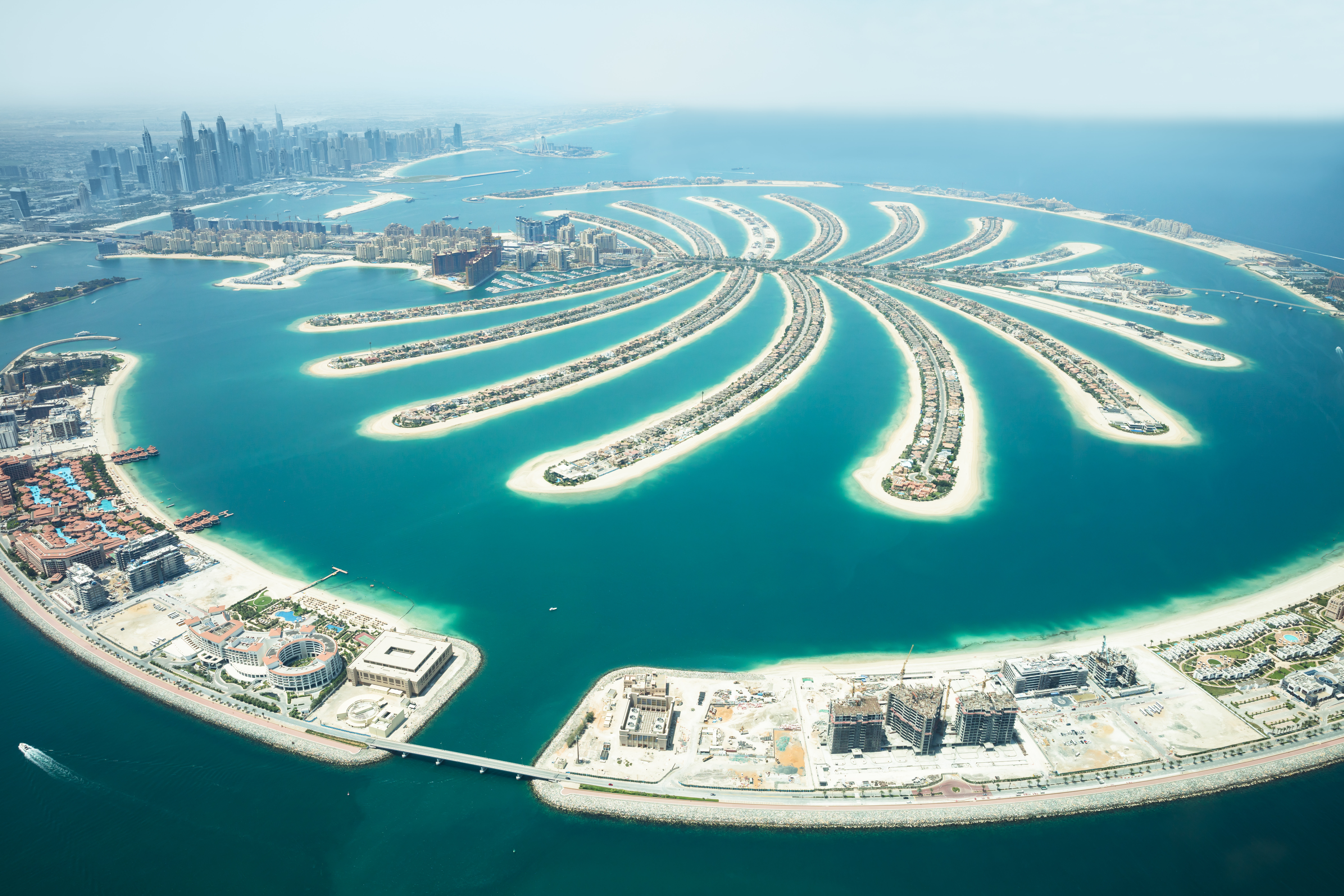 Next to the lavish hotel there comes the Palm Jumeirah designed like a palm tree, which is popular for its best spots i.e., the 11 km boardwalk. Most of the Dubai residents visit Palm Jumeirah to watch the New Year Celebration. 
Many Dubai hotels on Palm Jumeirah have some amazing viewing spots for their visitors from where one can enjoy the beautiful fireworks that adorn the glitzy skyline of Dubai. There are also several luxury restaurants waiting for you at Jumeirah that has to offer the best-curated menu, great music, and live performances of celebrities  making the eve even more special. 
Dubai Desert Safari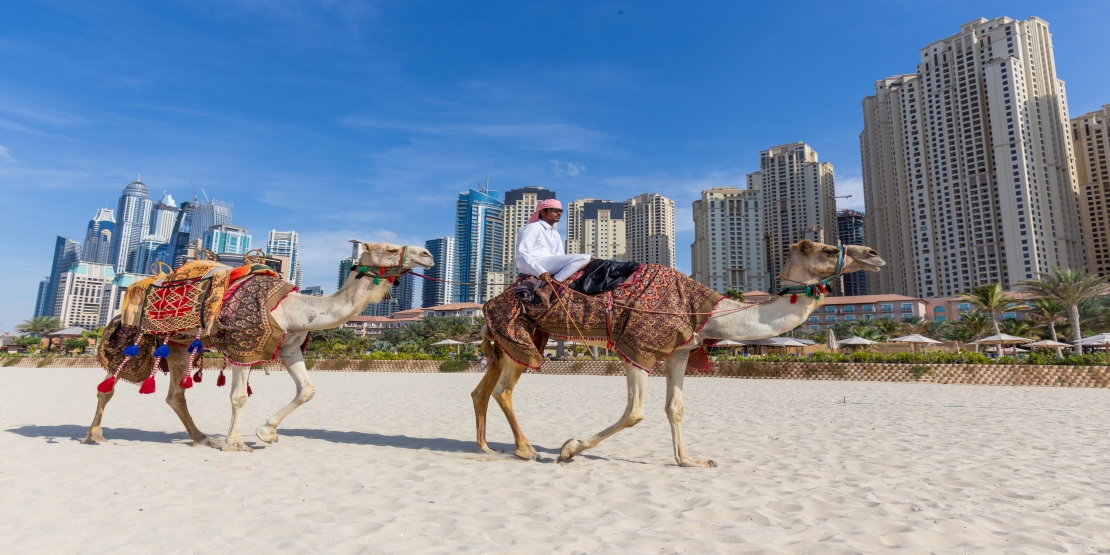 If you wish to enjoy New Year's Eve despite celebrating it amidst a crazy crowd, then spend your eve far from the city. Yes, the Desert Safari is the option you must opt if you wish to relish the serenity and tranquility.
The Dubai Desert Safari will offer you unlimited buffet food, alcohol, and live dance performances. Also, you can try a camel ride and have a good time capturing pictures, making memories by dressing up in Arabic attire. Photo session in Arabic attire is one of the must-try activities for those who wish to celebrate New Year's Eve a little differently than everyone else. So, get ready  to welcome the New Year in Dubai and reserve your seats in Dubai now to  celebrate the biggest event of the  Year at the best destinations like never. 
Dubai Dinner Cruise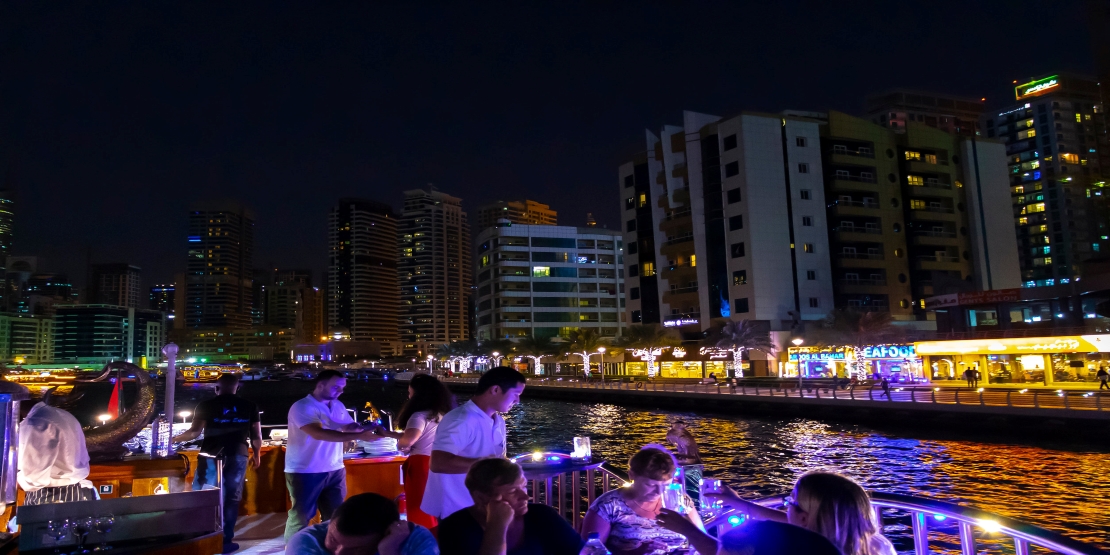 Malls, restaurants and cafes are something that everyone visits on every other occasion but spending your New Year's Eve amidst water gives you some real chills and definitely   makes your eve memorable. 
The Dubai Dinner cruise will surely give you a unique experience to experience on board. The crafted arrangement is accompanied with delicious dinner along with some outstanding performances of live dancing and musical shows. You can dine this Dubai dinner cruise for the complete 3-hour long. This beautifully decorated Dubai Dinner cruise sails from Dubai Creek or Dubai Marina so that people can relish the Eve and celebration on both, the land, and the cruise. 
The Bottom Line
The crowd of Dubai is always way too excited when it comes to celebrate the New Year than the rest of the world. So always reserve your seats in advance and you better pre-plan your eve especially if you wish to celebrate it with your family. Soak in the middle eastern festive mood for New Year's event and experience the outstanding hospitality with some creative activities to enjoy 
It might sound a little weird, but the fact is that some of the places start their next new year celebration planning from January only. So, if you do not want to hustle later make sure you plan accordingly. Nothing to be sad about on New Year's Eve when can have a lot of things to do. Now, as you know all sorts of destinations, fun activities, feasts, and kid's places, choose your priorities and book your seats. 
FAQs 
How do families celebrate New Year in Dubai?
13 amazing ways to celebrate your New Year's Eve in Dubai with your families Luxury Dinner at Cruise Watch The Fireworks at Burj Khalifa Dance Freely in The New Year Party Helicopter Ride Thrills Dune Drive at Desert Safari Belly Dance, BBQ Dinner, and Tanoura Show An Evening in Madinat Jumeirah Head Over To La Mer or Al Seef
Where can I celebrate New Year's Eve in Dubai?
You can always celebrate New Year's Eve in Dubai at some places listed below. Burj Khalifa, a world-famous destination throughout the year. And Burj Khalifa also contributes to the city's New Year celebration. Not only contributing but has set the world record with its Global Village Dubai Festival City Burj Al Arab Palm Jumeirah La Mer The Beach, JBR
Where can I watch the New Year's special fireworks in Dubai?
The Dubai Mall and Souk Al Bahar are the two most visited places which are famous for the New Year fireworks. Downtown Dubai is the next best place that prepares laser shows and the New Year firework. Not just this, but you can also watch the massive, well-known, and loved New Year's gala