Planning to travel to Dubai but worried about expenses that can burn a hole in your pocket? Fret not! We have got you covered! Well, we can astutely help you save a few bucks when exploring Dubai. A few hotel tips and tricks here and there can help you get the best deal to enjoy your stay in Dubai.
In this blog, we will also talk about hotel tips for finding cheap accommodation and general tips for having an enjoyable but low-budget Dubai trip. In fact, the positioning of the Emirate of Dubai has always been a plus point. The tourism marketing initiatives in the city are also focused on garnering global travel. However, you should know that it is quite possible to visit Dubai on a tight budget. There are several amenities and hotels which will suit mid-range travellers. 
Saving Money on Hotel Bookings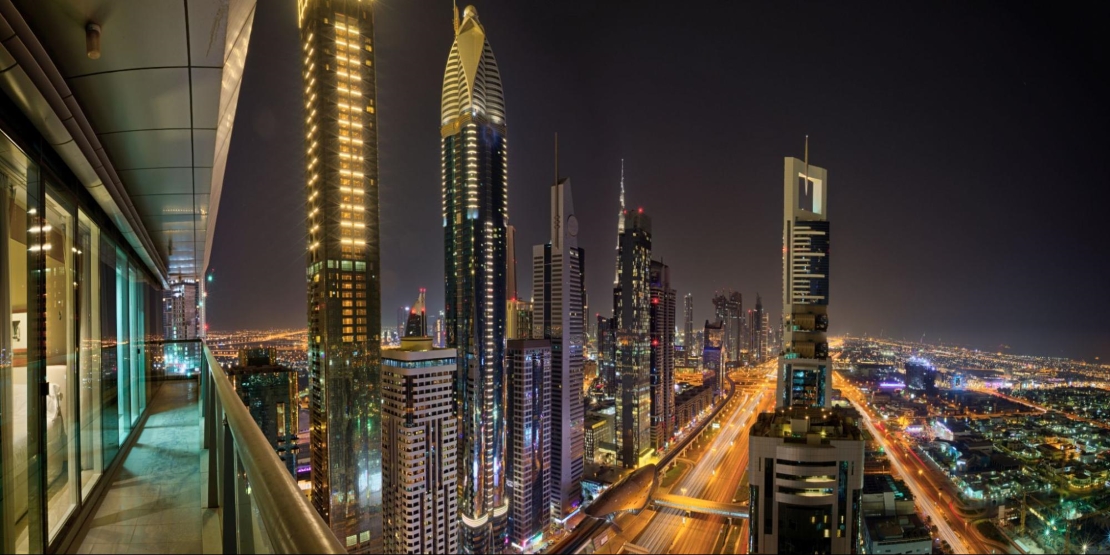 The first thing is the hotel. You should keep some pertinent hotel tips in mind for this purpose. Hotels in the Downtown Dubai zone will naturally charge higher on average as compared to hotels in other areas. If you wish to save money on your hotel bookings considerably, then do not go ahead and book a property near the Burj Khalifa or any such mega landmark. 
What you basically require is a hotel that is located near a metro station in Dubai. This will make your trip sizably affordable while also improving your overall connectivity and accessibility greatly. You can consider hotels in the Financial District and Business Bay which are more cost-effective. They will give you good connectivity to major areas including the Dubai Mall and Burj Khalifa as well. You can simply stay near a Dubai Metro station that is connected to the main coveted areas. 
Hotel Tips- Before booking any hotel in Dubai, do a thorough online comparison of the hotel inventory that is already available. Take your time to go through rates, amenities, location, and other aspects. Compare prices, discounts and finally book your hotel and make sure that you are covered in terms of distance from major landmarks and key areas. This is the best way to save money on your hotel bookings and rest assured, you will definitely end up saving a considerable amount indeed.
Use the Metro Judiciously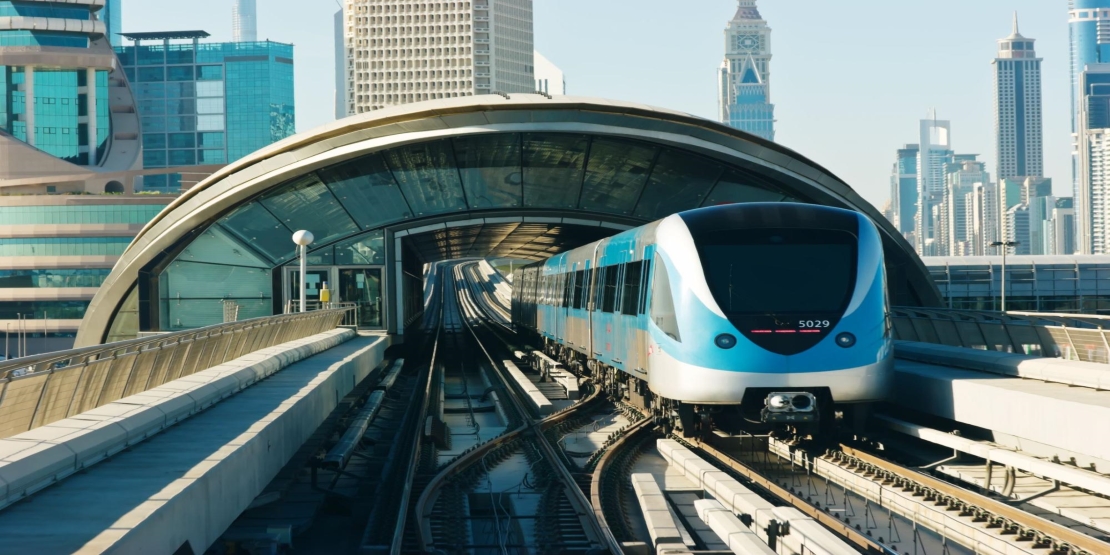 Wise usage of the Dubai Metro network will help you save a lot of money while on your Dubai trip. The metro construction was done in the year 2009 and this made a huge difference with regard to reducing traffic congestion throughout the city. You can consider comparatively affordable taxi services in Dubai although you will save more money with the metro by getting to several destinations at a faster pace. Most Dubai attractions like the Burj Khalifa, Mall of the Emirates, Gold Souk, Dubai Marina, Bur Dubai and Dubai Mall are within walking distance from metro stations. 
You can also take the metro to reach the Dubai International Airport. The metro has a contactless card-based system for tracking the payment of fares. You only have to purchase a return/single journey ticket for the destination that you have selected. The Red Card is the basic type of ticket, reloadable for up to 10 journeys and you can get a day pass by topping up this card. This means that you can experience unlimited travel throughout the entire day. Up to 5-day passes can be loaded onto a single red card. 
The Silver NOL Card is a top-up card that works well for tourists and residents who wish to stay for a longer duration in the Emirate of Dubai. The card will have fees that are lower than the Red Card. The Silver NOL Card will be needed if you are taking a bus to Abu Dhabi from Dubai. The Gold NOL Card is a top-up ideal for tourists and residents who wish to travel in the Dubai metro train's gold class section. 
Planning Your Own Itinerary
Along with cheap hotel tips, make sure that you are planning your own travel itinerary at the outset. Sightseeing packages offer more convenience since the planners take care of everything. However, they are sizably costly as compared to reaching a landmark yourself with the help of public transportation facilities. With the Dubai Metro, you can easily reach the best attractions or landmarks in the Emirate including the Dubai Marina, Burj Khalifa, Al Fahidi Historic District and the Gold Souk by only taking a train. 
If you visit between November and February, Dubai will definitely transform into a wonderful city for walking with beautiful lush sidewalks, striking landscapes and magnificent seaside promenades. 
Eating at Local Joints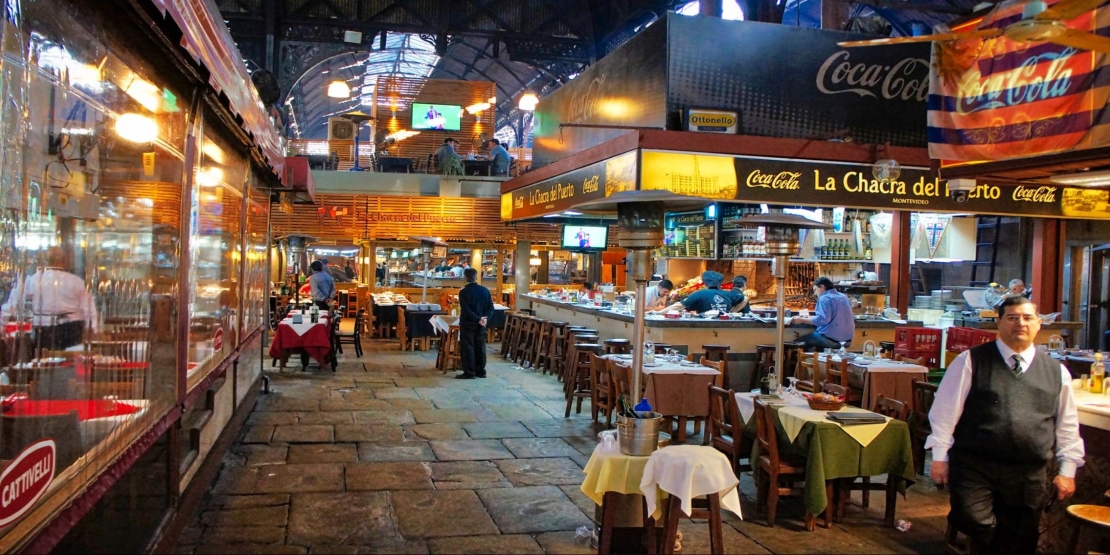 Dubai does have fantastic fine dining restaurants without a doubt. If you however wish to save a little money, you should steer clear of global brands and eateries. Instead, you should know that the farther a restaurant is from the Dubai city centre, the more affordable it will be. Eating at a hotel will also lead to a more costly proposition. You can readily eat at Lebanese and Indian restaurants along with other fast-food chains as well. There are several Indian restaurants in the older localities of Dubai such as Bur Dubai and Deira. You should also skip fast food chains present in Dubai like Burger King or McDonald's if you wish to save money. 
Dubai has wonderful Arabic fast food joints which serve up tasty treats while Lebanese delights include a handsome serving of rice or bread with lamb/beef/chicken and salad. 
A budget meal will be priced at roughly AED 15-30 while a budget dinner will be anywhere around AED 22-40. You can also load up on Shawarma which is available almost everywhere in Dubai and will cost roughly AED 7-8. Get hold of fruits, salads and bread at grocery stores if you want a quick bite while exploring. The meal portions are massive in Dubai and this is something that you should keep in mind.
Stay Off the Beverages for Now
Being an Islamic Emirate, Dubai has stringent laws pertaining to alcohol. You can purchase alcohol at licensed bars and clubs within hotels. You can also legally drink here as a tourist. However, you have to pay steep prices at AED 25-36 for a single beer and sometimes higher. Skipping the liquor temporarily will help you save more money than you imagined!
Purchase Souvenirs and Other Gifts from Souks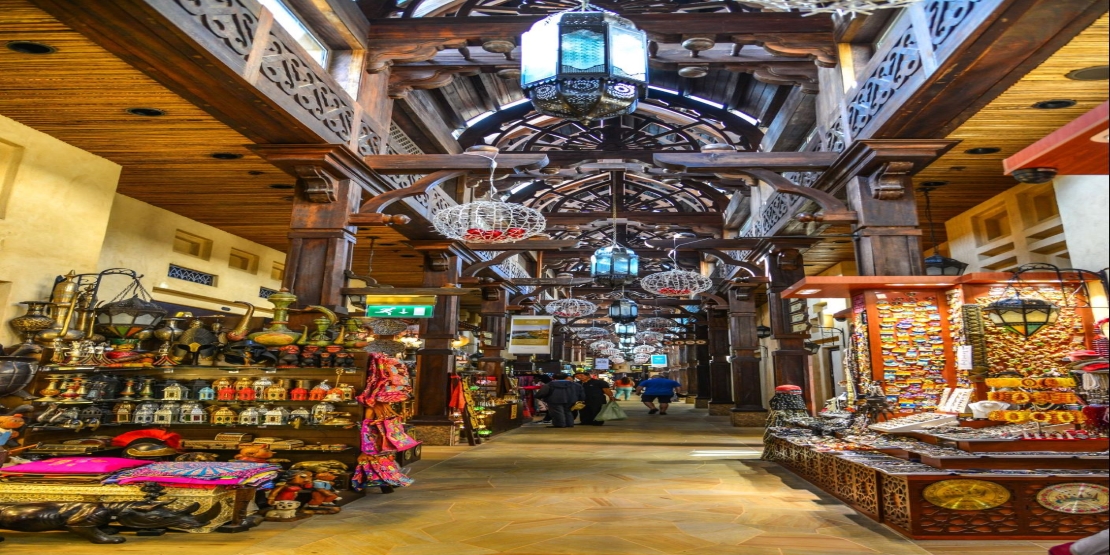 Souks or local markets are the best places for buying souvenirs and gifts including trinkets and other goodies. This will save you a lot more money as compared to shopping at luxury malls in Dubai. 
Bottom Line
These handy tips will help you travel to Dubai on a budget. From a more affordable hotel to pocket-friendly shopping, make sure you follow these tips to the hilt!