Quarantine and isolation are the most effective ways to prevent the spread of contagious diseases. In the case of Coronavirus, it is a legal responsibility of everyone who may have made contact with a COVID-positive person to quarantine themselves. However, most countries, including the UAE, have their own quarantine rules. The UAE Travel Authority is managing the spread of the pandemic by mandating social isolation for everyone travelling from other countries. 
If you are planning for UAE travel to or from the UAE but aren't sure about the quarantine scenario, we've got you covered. Read on to learn all about the latest rules and revisions.
UAE Regulations to Prevent the Spread of COVID-19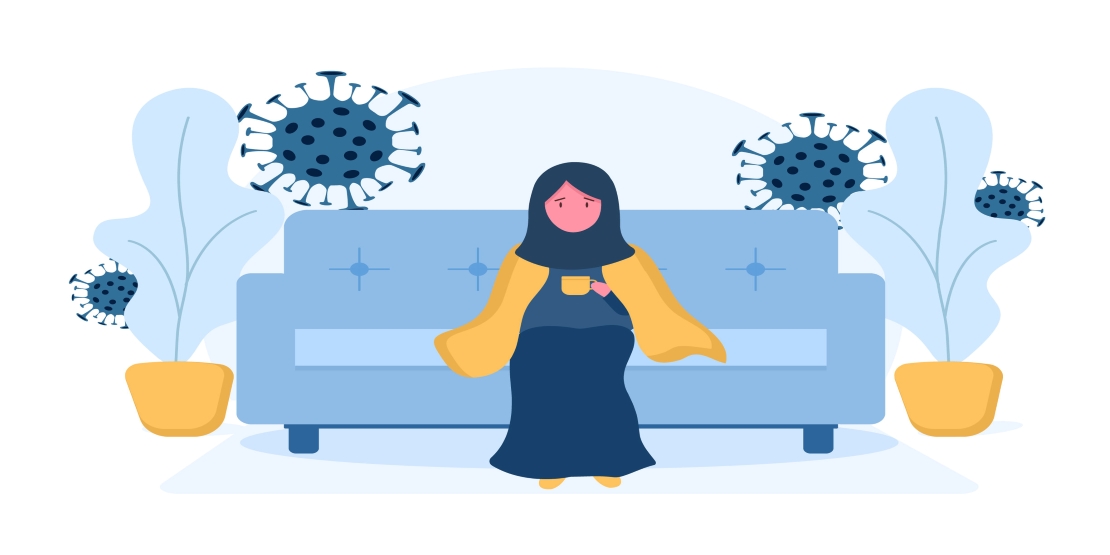 We've all heard the phrase, "prevention is better than cure". The UAE government is taking it seriously and has set a list of precautionary measures in regard to quarantine. 
Travelling from the UAE
Follow all the COVID-19 precautions set by the UAE government, particularly in public areas.

You need to check the rules of the destination you intend to travel to and get a COVID-19 test if mandated by that country. Regardless, you will still have to sign a UAE travel form stating you aren't suffering from any coronavirus symptoms. The form also requires accepting UAE's quarantine rules.
Travelling to the UAE
You will require taking a Coronavirus RT PCR (Reverse Transcription‑Polymerase Chain Reaction) test at least 2-3 days before arriving in the UAE. Upon arrival, you will have to quarantine for 10 or more days as per the guidelines issued by the NCEMA (National Crisis & Emergency Management Authority). They advise you to take care of and monitor your health during this period. Additionally, you need to download the ALHOSN app on your phone.
Quarantine Rules and Regulations Across Different Cities of UAE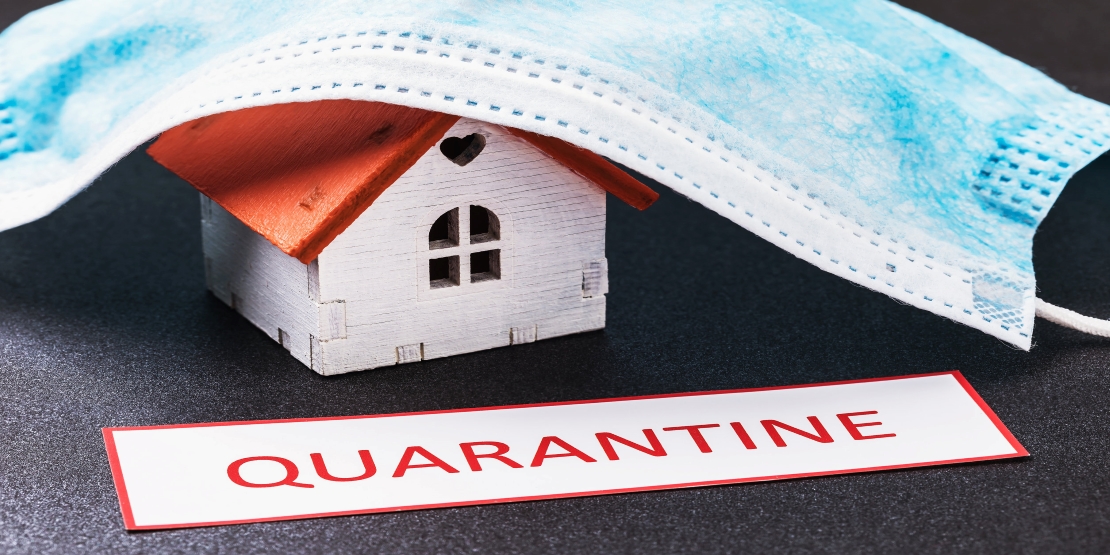 While quarantine is mandatory in every city in the UAE, each of them has a different set of rules for UAE Travel. So, whether you are going to stay in one city or will have to travel to and fro from different cities, make sure you know about these rules. 
For Dubai
The quarantine rules for tourists and residents entering Dubai are not the same, so read them carefully:
Tourists require carrying a negative result of an RT PCR test. The test should be taken at least 4 days before arriving in Dubai. 

Depending on the situation at that moment, residents may have to go through a COVID-19 test at the airport. Those tested, will have to stay quarantined until the arrival of the test result. 

If you have a negative test result, you can end your quarantine. 

People with a positive test result will have to quarantine for 2 weeks or more until negative test results are found. 

Each tourist must download the DXB Smart App, create an account and remain active on it. 

Travellers have the choice to quarantine at a hotel, their homes or a private location. 

UAE citizens do not have to pass the RT PCR Test before departure no matter which city or country they are coming from. They may however get tested upon arrival.
For Abu Dhabi
Here are the quarantine guidelines for all UAE citizens, tourists, and residents. The guidelines vary depending on whether an individual is vaccinated or not vaccinated. 
Vaccinated Travellers
If you are vaccinated and arrive in Abu Dhabi from a green country, you will have to take an RT PCR test. One test on arrival and the next after staying in the Emirate for 6 days. You don't have to quarantine. 
In case you arrive from other countries (non-green countries), you would require taking three RT PCR tests. The first test on arrival, the second after completing 3 days and the third after completing 7 days. You do not need to quarantine. 
Non-Vaccinated Travellers
Non-vaccinated travellers coming to Abu Dhabi (from green countries) need to take an RT PCR test upon arrival. Then, they require taking a test on the 6th and 12th day respectively. There is no need for quarantine.
If you are a non-vaccinated traveller coming to Abu Dhabi from other countries (not from a green country), you will have to take an RT PCR test upon arrival. You will have to be in quarantine for at least days and after completing 8 days, you'd require taking another PCR test. 
Latest Update 
Abu Dhabi now approves home quarantine for international travellers and those who come in contact with a COVID-19 positive person. They don't have to use wristbands, either. Positive cases on the other hand will require wearing a wristband. 
This UAE Travel guideline came into effect on 19 September 2021 and was issued by the Abu Dhabi Emergency, Crisis and Disasters Committee. 
For Sharjah
Just like the quarantine rules of Abu Dhabi and Dubai, travellers coming to Sharjah also have to present a negative RT PCR test report. The COVID-19 test must be taken a maximum of 4 days before arrival. 
Upon arrival, each traveller has to go through another test. If the test results are negative, there is no need for quarantine. In case of positive test results, one has to be isolated for at least 2 weeks before taking another test and obtaining a negative result. 
Important Tips to Keep in Mind
Wear a mask and follow the UAE government-approved guidelines

Parents of school children should look after them and look into some protection tips.

Anyone who is experiencing symptoms must go into isolation immediately. Follow all the safety measures to protect the ones around you. Inform your family, friends and other known people who have come in contact with you, so they can get themselves tested. 

There are several healthcare centers for COVID-19 testing in all of the UAE. You can book a test online or request a test on the spot.
What Happens If You Violate Quarantine Rules in the UAE?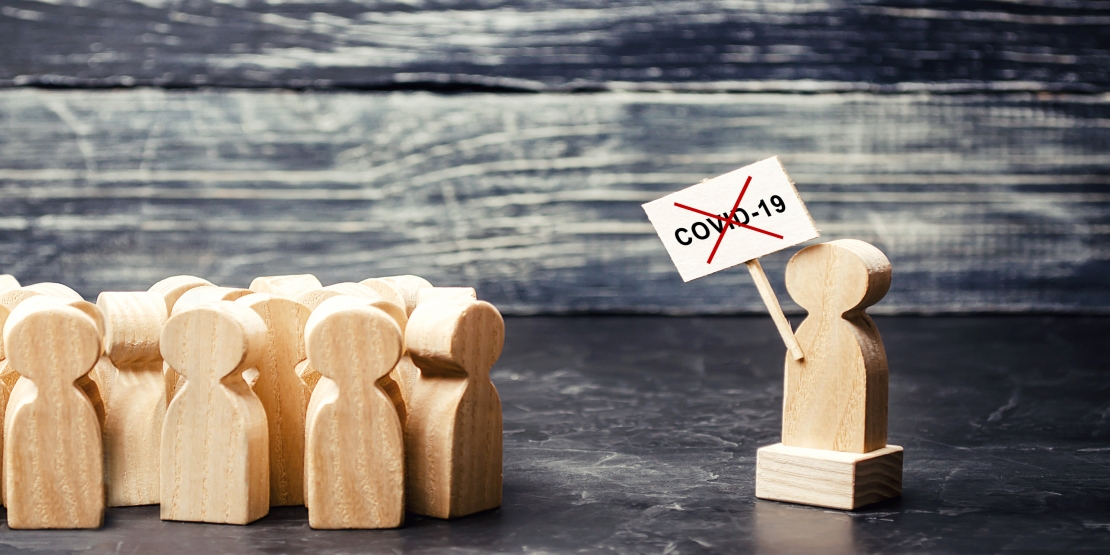 Whether you are a citizen, resident or a traveller in the UAE, you will have to pay a fine of AED 50,000 if you violate any of the quarantine rules. It is a legal punishment, you can learn more about it under Resolution Number 38 of the year 2020. 
We advise you to follow all the rules and regulations to avoid any fines and ensure public health in the UAE. 
What to Do If You Develop COVID-19 Symptoms in the UAE?
If you are in quarantine in the UAE and start developing coronavirus symptoms or have any other queries related to it, contact the government officials. Citizens, residents and tourists may reach out to them for assistance using the following numbers:
| | |
| --- | --- |
| GOVERNMENT AUTHORITY | CONTACT NUMBER |
| Ministry of Health | 800-111-11 |
| Dubai Health Authority | 800-342 |
Wrapping Up
Avoid breaking rules or doing anything that will put you or others at risk of COVID-19. Take it as a responsibility regardless of whether you are a tourist or live in the country. Together we can beat the virus and get back to normal lives. Even though things are going better than the previous year, that doesn't mean that we roam around exploiting the rules. Happy Travelling!