Dubai is known as the luxury capital of the world. The state-of-the-art architecture and the happening nightlife of the city make a lot of people believe that Dubai is a city of the rich. However, this is not the case. Not everyone who lives in Dubai is wealthy. It only has 15% native residents, while the rest are foreigners from different countries who work in Dubai. If you belong to the latter category and looking to buy a car, this blog is for you. The good news is that you don't necessarily have to buy a new car here. Those on a limited budget can get a rental or used car. Like the sound of that? Read on to learn more about used and Rental cars in Dubai. 
Used Rental Cars in Dubai – What to Keep in Mind?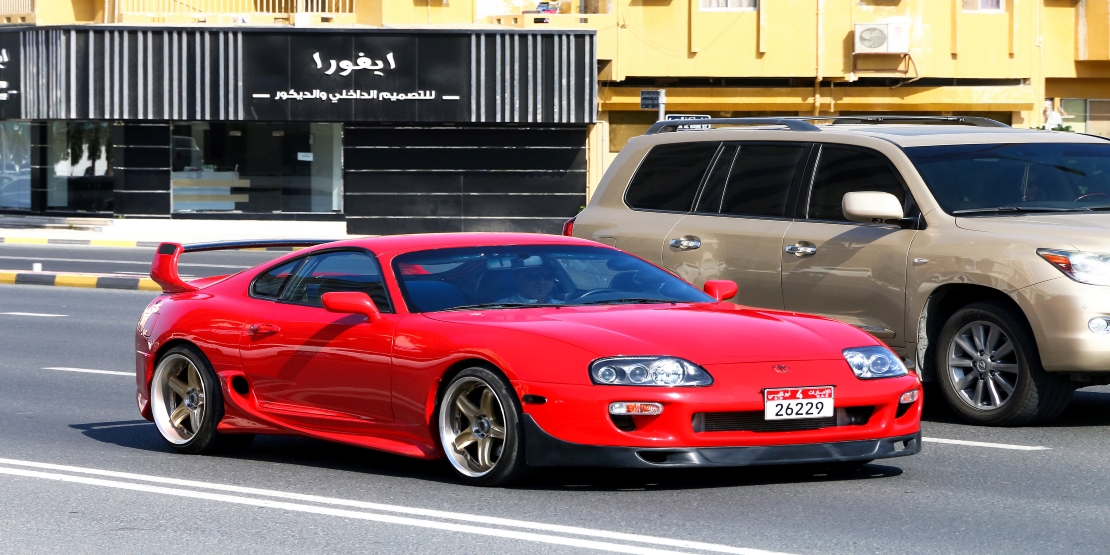 The process of buying a used car is a little different from that of a new car. But don't worry, it's not complicated. Once you have an idea of what to remember, the process is rather easy. Here's a list of steps you need to follow:
Make a list of your Preferred Brands and Models
Even though it's a used car, you're still buying one. You probably have a list of some brands and models in mind as well. So, prepare a list of those and then shortlist a few among them. To filter your options, you can use factors like cost, maintenance, and service. Other than that, we suggest you consider the number of passengers the car can accommodate. 
Choose a Reliable Car Dealer or Website
There is no shortage of car dealers in the market. But not every dealer is reliable. Thus, it's important to do some research and find a dealer that you can trust.
While you do your research, keep in mind that a car dealer doesn't have to be an individual. It can also be a company that helps you buy a used car within your budget. Such companies specialize in selling used cars and go out of their way to understand your exact requirement. Besides taking care of your budget, they ensure you have a smooth buying process. Additionally, they provide you with some amazing after-purchase service packages that you can benefit from. 
Browse Car Selling Websites
This one's an obvious one. We're sure you have already browsed some websites before even reading this blog. But did any of those websites help you get to a decision? If not, you're probably doing something wrong. 
Make sure you select a website with some genuine reviews. A site that is user-friendly, informative, and has a huge variety to choose from. It should provide you with all the details you need such as the price, pictures, brand, model number, car age, etc. It should also allow you to contact the seller so you can request more information regarding the car. 
What Do You Need to Check Before Buying a Used Car?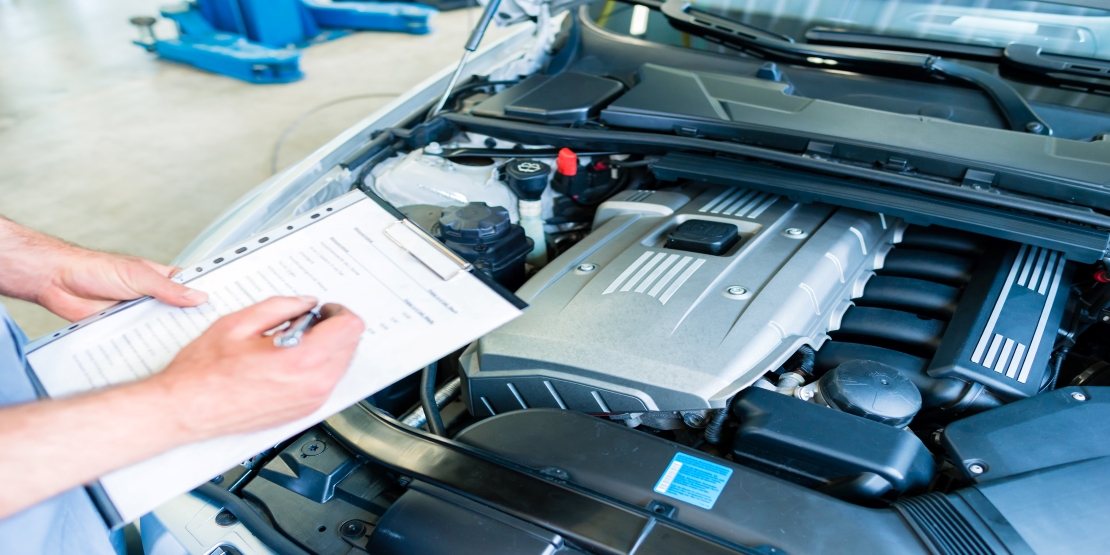 Buying a second-hand car in the UAE is not everyone's cup of tea. Since it has already been used for a few years, you will have to check for several things before finalizing your purchase. Following are a few points you should check and confirm before you go ahead and buy a second-hand car in the UAE:
Unlike a new car in mint condition, buying a used car requires you to do multiple quality checks. You need to check for a lot of things before making the final purchase. These checks include:
Sometimes a used car may not look like what you see in the pictures. This is true especially when you choose to buy a used car online. This is because Dubai's weather is a little rough. The frequent sandstorms along with tough terrains can damage used rental cars in Dubai. Therefore, you need to check for dents and scratches on it. 
If you spot any scratch, ding, or dent that the seller had not previously listed, you can use that as a point to negotiate the car's price. Remember to check the tires and brakes of the car as well. The tires should be of the same brand and none of them should be worn out.  
Get it Checked by a Certified Expert
Call a certified mechanic and get the used car checked. The expert will take a close look at it and check for any engine leakages, rust on the chassis, or more. . This way, you'd remain well informed about the car's condition. 
A lot of buyers tend to overlook this point and think they already know all about cars and can assess the car's functionality by themselves. No matter how knowledgeable they are, a professional mechanic has a better eye for such things. They can spot even the tiniest damage in the car which come after years of experience 
Don't Miss Out on the Interiors 
The interior of the car is as important as its exterior. See if the radio is working properly. The lights and signals should be operative, and the car's clock should show the total number of kilometers it has run. 
Test drive your chosen car and check all the gear, switches, and AC. The air conditioner should work well enough to handle the intense heat of Dubai. 
After examining the car inside out, request for a test drive from the seller. Yes, you will have to ask for it because not all sellers allow test drives. If you're lucky and the seller permits you to drive it, make sure the car does not make any strange noises.
The best part about a test drive is that you can get the feel of how the car functions. If you don't feel comfortable driving, we'd suggest you don't compromise. However, since it is a used car, you may not have comfort as your priority. You can still use it as a point to negotiate the cost of the car. 
Ownership Transfer Process for Used Rental Cars in Dubai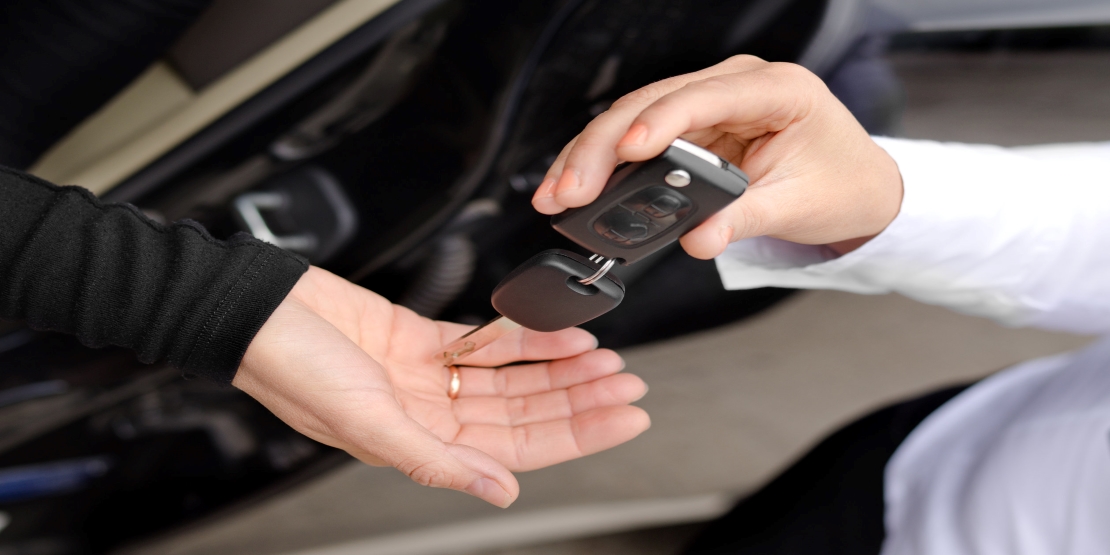 After proper selection and quality check, you need to begin the ownership transfer process. The process completion requires the presence of both the seller and buyer including the following categories 
Verification of the Loans and Fines
As a buyer, you need to check if the current owner has cleared all the loans and fines associated with the car. If you intend to take over the loan from the seller under a mutual agreement, make sure the seller obtains a bank NOC for loan transfer. 
Registration Transfer and RTA Procedure 
The registration process in Dubai takes place at an RTA office, Shamil, or any of the authorized places. Look for an office that both you and the seller can easily get to. Don't forget to take the car to the location too. 
At the office, one of the professionals will perform a car checkup. The expert will check the current condition of the car along with the registration papers. Once that is done, you will have to submit a test clearance certificate with some forms and essential documents. They will then give you the new registration card, a new number plate, and other related documents. 
Essential Documents for Ownership Transfer

Passport Copy of the car seller and buyer 

Driving License Copy of the car buyer and seller

Car insurance papers

The previous registration documents of the car

Test clearance certificate (only if the registration of the car has expired)

The original number plate of the car

Buyer salary certificate (if the buyer chooses to finance the used car)

Rental Cars in Dubai – 7 Basics To know
Car rentals are perfect for those who are looking for a mode of transport for a specific period. Luckily, Dubai offers a wide range of car rental options. You can choose any model of your choice at a price that suits your pocket. 
Here's what you need to know before getting a car rental in Dubai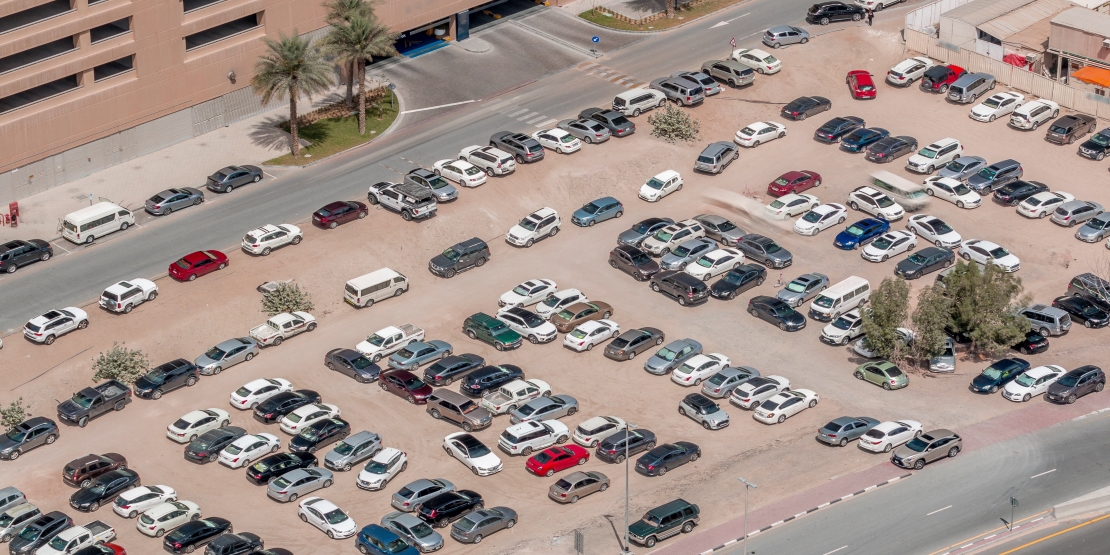 You must be 18 years or above to drive a car in Dubai. Most rental companies only rent their cars to individuals who are 21 or above in age. It is a rule mandated by the government. For high-end cars like Ferrari, rental companies have set an age limit of 25 years or more. 
Select a Good Car Rental Agency
There are plenty of car rental companies in Dubai. All of them offer both short as well as long-term rental plans to suit different requirements. Some even offer car rental insurance, making renting a car in Dubai, even more, easier for you.
Choose a car rental company with positive reviews and feedback. They should have a good amount of experience and be available to answer any questions that you may have. 
Choose Rental Cars in Dubai
You have the option to rent a car on a daily, weekly, monthly, and even annual basis. Most car rental agencies categorize their offers into short-term and long-term rentals. Daily and weekly offers come under short-term rentals, monthly and yearly offers come under long-term rentals. 
If you are not sure which options to opt for, we suggest long-term rentals as they are more affordable. 
Different rented cars come at different prices. The prices vary depending on the car rental company you select. The average price list is as follows: 
Mini or Economy– AED 220 to AED 275 per day

4 x 4 – AED 330 per day.

Medium and Big Cars – AED 220 to AED 734 per day.

Luxury – AED 642 to AED 3300 per day.

Security Deposit and Insurance
Security deposit and insurance are two of the most important things to consider for renting a car. Car rental companies design insurance policies tailored to the needs of the clients. They also require you to pay a security deposit before renting the car officially. 
 Pro Tip: Make sure you read the terms and conditions of the insurance policies carefully. 
Test drive the car before signing the rental agreement and making the required payments. If you are renting a car to explore Dubai, request car accessory installation services for the rental company. 
WRAPPING IT UP
In this blog, we provided you with all the necessary information related to renting a car and buying a used one. Now whether you rent a car or purchase it depends on your needs. The former is a great option for those who plan to stay in Dubai for a certain period. And the latter is for people who are looking for an affordable mode of transport. 
We recommend you research before coming to a decision. Take your time or consult a professional if you're still confused about it. 
More Useful Article for you :
Frequently Asked Questions
Is renting a car in Dubai a good decision?
Yes, it is a good decision if you want to drive a car around Dubai at a cheap cost. Rental companies offer great offers and discounts to help you make the most of your driving experience.
What documents do I have to submit for a car rental in Dubai?
Most rental companies ask for copies of passport, visa, and driver's license copies along with your Emirates ID before finalizing your rental agreement. For tourists the documents are pretty much the same. The only difference is that the driver's license will be of your home country. You can also submit your International Driving Permit if you have one.
Is buying a second-hand car in Dubai worth it?
Yes, it is worth it. A second-hand car costs way less than a new car. It is the perfect choice especially for people who are new to the city.