Searching for a swanky sports car in Dubai? If it is a thumbs up, then look no further. We are here with a list of verified cars to buy directly from car sellers in UAE. You can buy brand-new, pre-owned cars and also buy verified cars in UAE, whatever fits your budget the best. 
Buying second-hand cars in the UAE is a common thing as it has always been perceived as a more affordable alternative than getting new branded cars in Dubai. However, purchasing verified cars is very important in this context. The most popular used vehicles are Toyota Land Cruiser and Nissan Patrol as per industry experts. These vehicles are hugely popular since they command higher status in the UAE. People usually equate aspirational lifestyles with ownership of a Patrol and Land Cruiser. The average pricing of a new 2022 Land Cruiser is approximately Dh400,000 as per several sites. The minute the car is driven off from the dealership, the value of the same will come down likewise. 
Used cars in UAE can be found at several websites like Dubizzle where you will find a variety of price points for almost all new Patrol and Land Cruiser models priced between Dh275-400,000. You will buy verified cars in UAE and find several used models from 2017 and 2018 that have clocked 28,000 kilometres for approximately Dh190,000.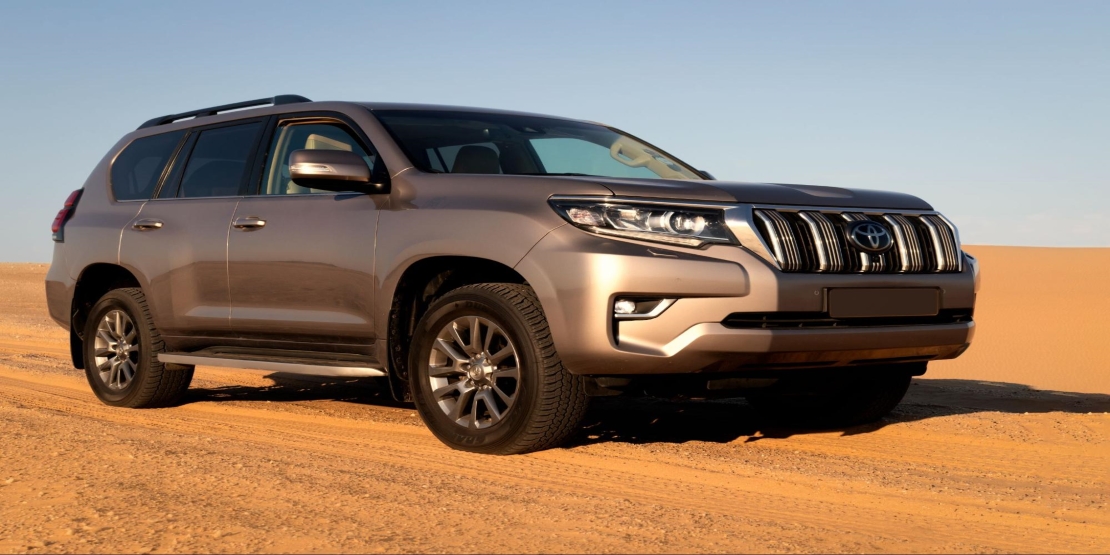 The Mitsubishi Pajero is also highly popular throughout the UAE since it is perceived as a more budget-friendly 4X4 SUV. You can find used Pajeros selling for anything less than Dh90,000 as well! Several Korean and Chinese brands like Kia's Sportage are also attaining more popularity all across UAE since they are usually regarded as having lower costs of maintenance. 
The Lexus LX570 line-up is also immensely popular throughout the United Arab Emirates (UAE) and this is because of its common perception as a luxury vehicle. You will also find used LX570 models selling for a little less than Dh370,000 while branded cars in Dubai may cost around Dh470,000. 
Important Things to Keep in Mind When Buy Verified Cars in UAE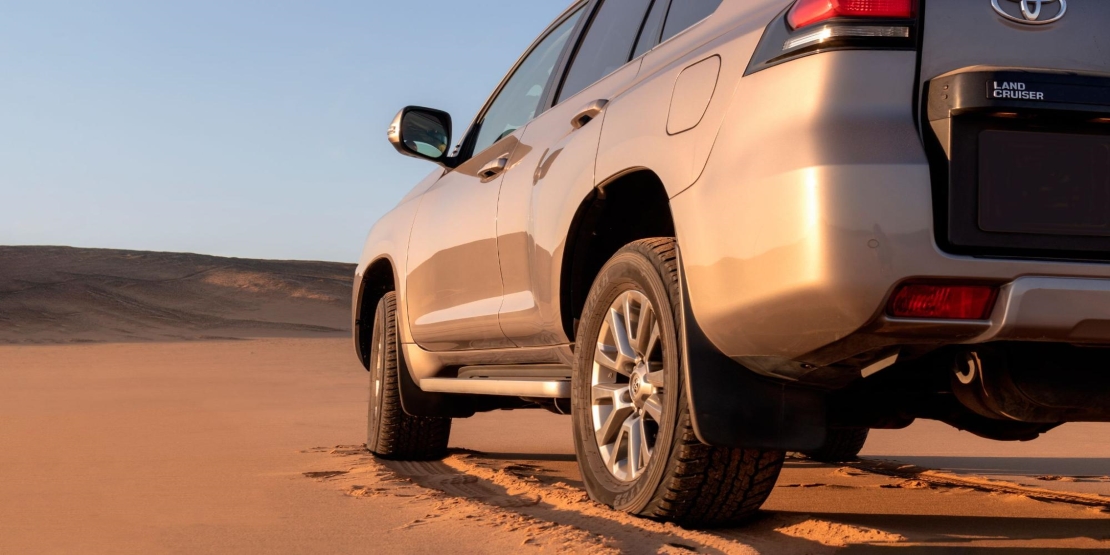 While buying used cars in UAE, you should ensure that the vehicle is not coming to the end of its overall lifecycle. It is intricate to get complete insurance coverage in the country for even cars which are more than 7 years old. This is because the climate does not go well with vehicles that last longer than this duration and insurance companies always remain hesitant with regard to providing total insurance for older vehicles. 
You should not purchase an imported car without doing your homework or before reading the history of the vehicle. Several cars usually come to the UAE from countries like the U.S. since they have been written off earlier or they are involved in accidents or other mishaps and are unable to get registered in their home country. They often get repaired meticulously and it is hard to spot signs of damages. The best solution, in this case, is to ask for the vehicle identification number (VIN) of the car from the seller. Several websites also help with regard to enabling buyers to check whether any vehicle was part of an accident through the entry of the VIN. 
A pre-buy inspection is also vital for any car that you are thinking of purchasing. The inspections themselves will be priced close to Dh500 and can be done at almost all major dealerships for used cars and garages in the Emirate of Dubai. An inspection is imperative when purchasing any used car, especially if you are directly buying from a private seller instead of any dealership. Some car sellers in UAE are not always as reputed as others and hence you should be wary. 
There is usually an unspoken agreement that car sellers in UAE will cover the tab if there is anything wrong with the car found during the inspection process. You should also check the warranty judiciously. Buying any vehicle from a dealership will naturally mean an accompanying warranty or a guarantee although it is vital to check the terms and conditions carefully. A warranty is always better although you should carefully inspect what it covers overall. 
Certain parts may be covered although others may not be. This is a key reason why inspections before the purchase procedure are done. Price negotiations are also highly essential. Bargaining is essential, particularly if you are purchasing from any private vehicle seller. The region is already known for its bartering traditions. Car Sellers in UAE are anyway expecting buyers to negotiate the prices and you will have to be astute yet respectful and polite all throughout. 
Other Aspects that Used Car Buyers Should Keep in Mind
Several used car dealerships may offer attractive plans for making payments and these may be sent for approval to banks accordingly. Banks will be doing their credit checks upon applicants thereafter, prior to issuing their loans. This will usually be close to 80% of the value of the car as per experts. The insurance cost will also depend on the car's age, driving history, driver, experience and the type of vehicle. Do not go for insurance plans with the cheapest premiums. You should rather look for getting the highest benefits offered by the insurance company. You should avoid choosing third-party insurance liability coverage and remember that an extensive insurance plan is always a better choice. 
Whenever you get your policy, always read the terms and conditions with a lot of care and caution. The ownership change should be registered with the Roads and Transport Authority (RTA) in Dubai. Both buyers and sellers should offer documentation to authorities with regard to completing the ownership transfer procedure which usually costs anywhere around Dh350-800, depending upon the vehicle size. 
Why Should One Buy from a Private Dealership?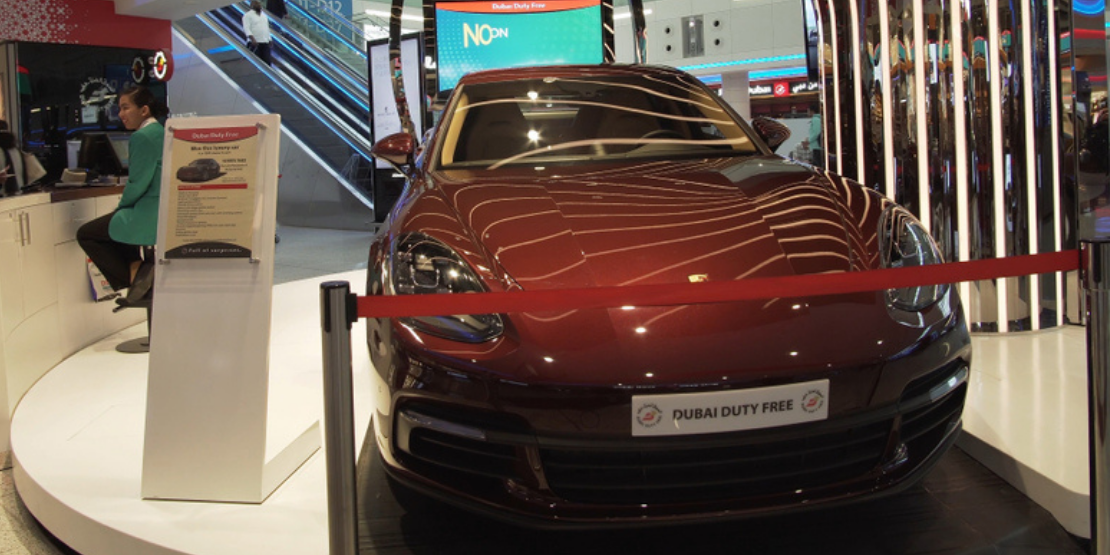 You have an option to buy verified cars in UAE at a dealership or private car sellers in UAE. It is always better as per experts, to purchase cars from private sellers, particularly when the cars are comparatively newer, i.e. up to 5 years old. In most scenarios, cars are already 20-30% when you purchase from dealerships. Most GCC-spec vehicles will have 5-year warranties in the United Arab Emirates (UAE) and this comes from the car manufacturer. If you are buying a car from a used car dealership, then you may get the remaining warranty from the manufacturer. Yet, a private individual selling the vehicle will also provide you with the same although at a lower cost in many cases. 
You should only make sure that the owner has not voided the warranty. After negotiating prices, take the vehicle to the place where it was originally sold and ensure that the warranty is transferable and valid. You may get better deals while purchasing from private used car sellers. This is because private sellers will want to move their cars quickly and cash in on the same without leaving them lying around for a longer duration. They will naturally be different from dealerships which have abundant storage space and unregistered cars as well. You can negotiate with private sellers at lower prices by even 25% at times. Include all vehicles which are 20-25% costlier than your original budget while searching for the right used car. 
Buy Verified Cars in UAE – Things to Do Afterwards
Once you have found the car that you desire, read the information clearly while viewing all pictures likewise. Never buy a vehicle that does not have information or pictures. Call the car seller at a good time of the day and always see the vehicle in daylight. Ask why the owner is selling the vehicle, the number of years that he/she has had the vehicle, how many owners are there in total, the service records, accident history, defects and so on. Have a torchlight with you for viewing the engine bay and also a weaker magnet that you can put on the body of the car. This will help you find out any bumps or body lines that indicate accidents. 
You should have tissue paper for checking the colour of the fluids including the automatic transmission fluid and others. Take pictures of the vehicle and also of the Mulkiya or registration card. The VIN is printed on the same and you will get data about the car once you enter this into several websites. The absence of a Mulkiya means that you will get the VIN on the car's dashboard on the driver side, just beneath the wiper blades. Do not get into transactions emotionally and walk away if the deal does not suit you. 
Always test drive the used car that you are planning to purchase. You will find several issues once you start driving the car around for a little while. You can then ask the owner about the same. Be careful about engine lights, the gauges on the vehicle, the temperature gauge, oil gauge, airbag light and so on. Let the owner know that you will be test driving the car in a certain way including sudden braking and quick acceleration. Let him know that you will be checking the sunroof and cruise control among other features while you are driving. The final thing is to get your vehicle inspected at the RTA centres as mentioned. Do this once the price is negotiated. If something crops up further during the inspection, then you can get this down even more. 
One Step Away From Your Dream Purchase
Hopefully, this guide will help you to get the car of your dreams. So what are you waiting for? Hurry up! 
More Useful Article for you :