Are you among those who are obsessed with cars? Then, probably this article will take you one step closer to your favourite thing. Owning and driving cars in UAE is not as complicated as it may seem initially although there are some rules and regulations about cars in Dubai that you should be aware of. Here's taking a look at Ultimate Car Guide in Emirates. 
Car Guide in Emirates – Driving Cars in UAE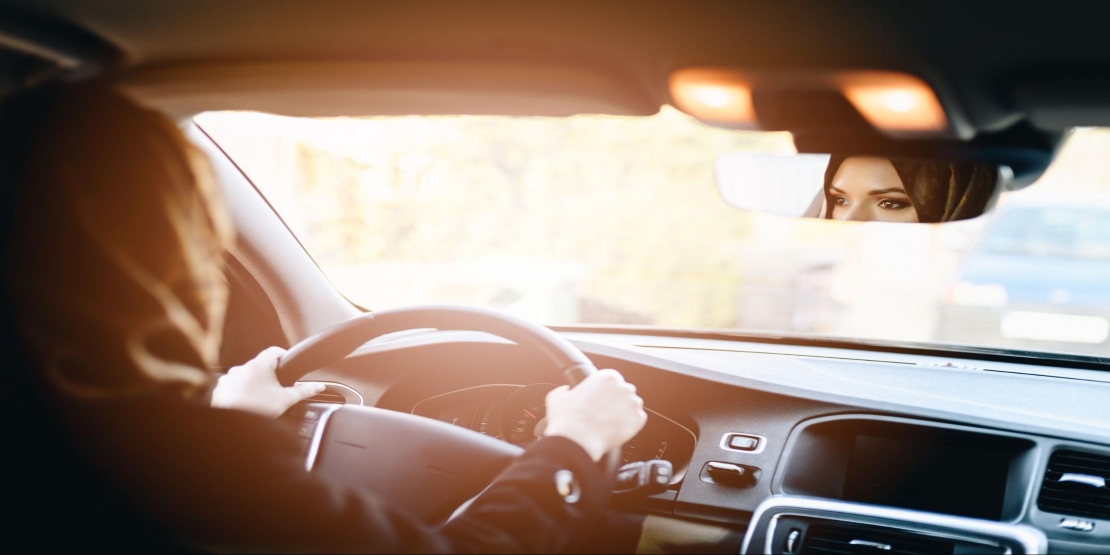 Driving cars in Dubai means that drivers will be sitting towards the left side and on the right side for a dual carriageway. The road system is contemporary while the style is confident and fast on Dubai roads. You will come across swift driving throughout the city of Dubai and other parts of the UAE, particularly during rush hours. Otherwise, it will be relaxed driving outside the city and especially in desert-like climes with a few challenges like camels or dunes for instance. Fuel, however, is cheap in the UAE.
You will find that almost every resident owns a car in the UAE. Public transportation is readily available although cars are the most preferred mode of transportation with RTA (Roads and Transport Authority) figures indicating 540 cars for every 1,000 people in the country. The RTA handles public transportation, vehicles, and roads in the UAE and the official website is what you should keep a track of.
Cars in Dubai and other parts of the UAE may only be driven by those who are 18 years of age and older and the age limit is 21 years and upwards for car rentals. As per Car Guide in Emirates, Tourists may either use their national permit or International Driving License for renting and driving vehicles. Expats settling in Dubai should get their temporary driving licenses and exchange national licenses with local ones. Licenses of several countries are eligible for such transfer including the UK, U.S., New Zealand, Australia, Kuwait, South Korea, South Africa, Switzerland, Germany, France, Saudi Arabia, Italy, Finland, Bahrain, Norway, Ireland, Greece, Canada, and many others.
For document transfers, you will have to visit the local branch of the RTA. Provide your original driving license with Arabic translation, residence visa, NOC from the employer, passport photographs, UAE ID Card, and eye test was done recently. 
You can pick up the local license after only one hour. The transfer costs somewhere around AED 410 and upwards in Dubai. The procedure varies slightly across the Emirates. If the license is not issued by an eligible country, then you will have to again take lessons before starting the whole procedure afresh for obtaining your driving license. Once you get the same, you can drive throughout the country and also the GCC States. The licenses will display your nationality, photograph, full name, and validity along with the class of vehicle that you can legally drive. 
UAE Cars – Registration and Maintenance
When it comes to registration and maintenance of cars in Dubai, you should keep the following documents with you: 
A clearance certificate for the vehicle 

A residence permit 
If the car is older than a decade or is a right-hand drive vehicle, As per Car Guide in Emirates you should check with your RTA for permission to bring it to the UAE. Upon arrival, it has to be re-registered with the organization accordingly. If you are buying a new vehicle, you do not require registration for the initial two years since the dealer will be covering all the paperwork accordingly. If you are buying a used vehicle, then the ownership will again have to be changed at the RTA. 
Once every year, you will have to get your car registration renewed. Officials may check the car's chassis, tires, steering, and suspension along with the braking setup. The testing is done on the site while you wait with your driving license, previous registration, ID, insurance documents, and other papers. Thereafter, you will have to update and pay all driving fines to date before re-registering. The test cost is approximately AED 200 and the registration charges are AED 350. If the car does not pass this test, you will get 30 days to get it repaired and then tested again. 
Car Guide in Emirates – Approximate Costs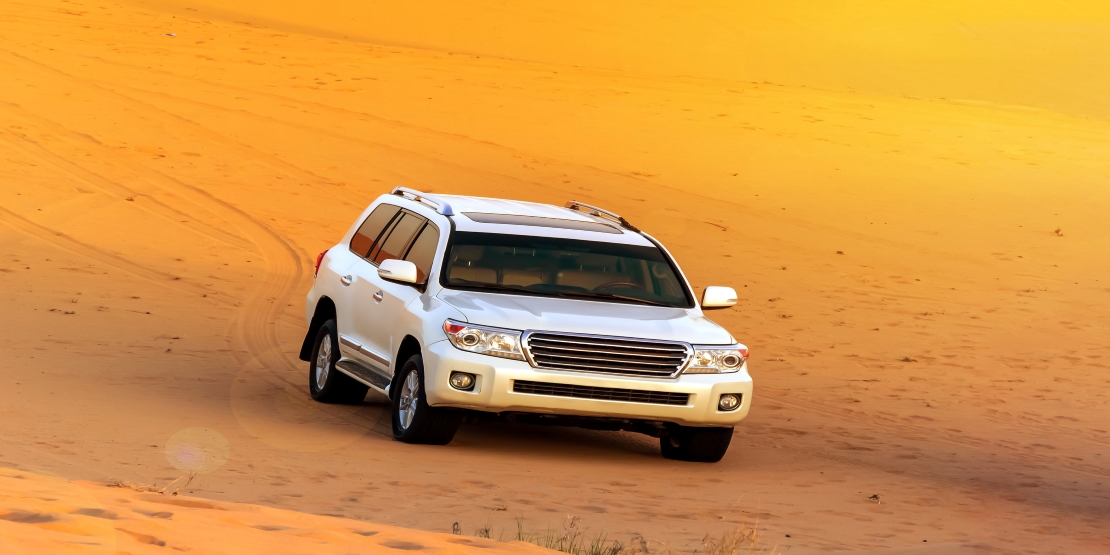 Driving costs and maintenance will largely depend on the car model that you are using. For a medium-sized vehicle, the costs will hover around AED 17-18,000 approximately. The annual safety test and registration charge are AED 550 while taxes will include 5% import taxes if applicable along with insurance and shipping costs. Insurance packages are usually between AED 3-4,000 annually. 
The SALIK toll setup will charge AED 4 every time you go through a gate. There will be a tag affixed to the windscreen for automatic payments. The new Dubai-Abu Dhabi toll road will have an initial charge of AED 100 for registered drivers outside of the Emirate of Abu Dhabi. They will have to get registered with the Department of Transport for this purpose. The toll will thereafter be AED 2 and AED 4 for regular and peak hours respectively. The fuel costs should also be taken into account. 
Penalties and Driving Regulations
The UAE mandates the usage of only hands-free mobile phones while driving along with compulsory seatbelts and children should be positioned in suitable seats in the back. 

You can overtake from the left. 

You should have all insurance documents in the vehicle along with the spare wheel and warning triangle. 

The presence of a fire extinguisher is mandatory.

You should also possess the registration for your car, ID, and driving license. 

There is a policy of total non-tolerance towards consuming alcohol while driving or driving under the influence of alcohol. Punishments include a month or up to three years in prison and fines between AED 20-30,000.

The speed limits for urban zones are 40-80 kmph and 100-160 kmph for highways along with 100 kmph for rural zones. The speed limits are 40 kmph for residential zones and 25 kmph for parking zones and service roads alike. 

You will have to pay fines between AED 300-3,000 for crossing speed limits. 

You will also get black points for your license if you surpass the same by 60 kmph or higher. 

Exceeding 24 points on the license will lead to a loss of the same for an entire year. 

Drunk driving will lead to 24 points being imposed while 23 points are imposed for crossing the speed limit by 80 kmph and more. 

Driving without your license will lead to a term in jail and a steep charge as well.
UAE Car Parking Guidelines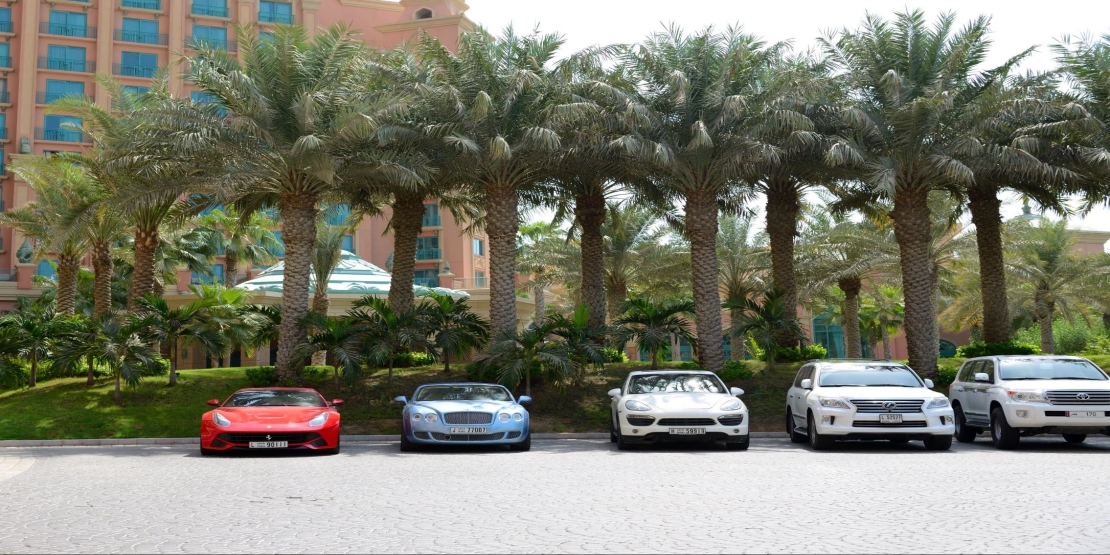 Car Guide in Emirates – Parking guidelines are one of the important aspects for any car owner and cars in Dubai should be carefully noted as most buildings have parking facilities available, and costs may vary from one Emirate to another. 
Parking is usually free on Friday and public holidays. 

Parking is otherwise payable via meters, apps, or even pre-paid cards. 

Parking prices for non-commercial zones are roughly AED 2 for an hour and AED 4 for two hours while they are AED 8 for three hours.

Prepaid cards are also available in increments of AED 30, 50, and 100. 

Illegal parking fines vary from AED 200-1,000 and are payable at the RTA local branch in the Emirate. 
UAE Car Imports
You can import left-hand drive vehicles although exceptions are made at times for classic car models as well. As per car guide in emirates, the vehicle should not be older than 10 years. You will require documents like the UAE driving license, residency, certificate of origin, original car invoice, shipping receipt, and customs charges which are approximately 5% of the car's value. The certificate for customs clearance will be given for AED 5,000 at the port along with a charge of AED 500 for inspection of containers. After receiving the vehicle, you will have to get it registered at the RTA as well.
UAE Car Purchases
Buying a new vehicle in the UAE is a procedure that you should carefully keep in mind. Once you have selected the vehicle and the dealership, you can select from multiple methods of financing and payment and the dealer will be taking care of the insurance and registration accordingly. Buying a used car is quite simple and you will have to take the vehicle to the RTA office straightaway for ownership changes and registration. 
Driving Tips for the UAE
Few important driving points while driving in Dubai:
You should keep in mind that drunk driving is not tolerated at all. 

You should also avoid hand signals and other aggressive gestures/swearing likewise.

You should drive confidently and be aware that people drive quickly during rush hours and at the time of Iftar during the month of Ramadan. 
Conclusion
Owning a cars in Dubai is not that tough because of several reasons and one of the major facts among these will always be the fuel prices which are significantly low than in many other countries. And one can find that more than the average population have their vehicle and prefer to travel that way. So, for the comfort of those car owners or the new buyers, we have sorted things out to learn as much information as available and which are handy.
More Useful Articles for you :