Thinking of parting with your beloved car anytime soon? Residents in the UAE often ponder over carrying out the car registration and Car ownership transfer in UAE process smoothly with new buyers. Fret not, like all other Government formalities, you can carry out this smoothly without spending excessive time and energy.
Of course, buying a new car feels exciting enough, particularly if you have been saving up for a long to land your dream vehicle! Yet, it may feel like a stumbling block if you have to complete the car ownership transfer process before beginning to drive your prized possession all over town. In all situations, there exists a simple and hassle-free procedure that you can follow. 
Car Ownership Transfer in UAE – The Essentials!
The process of car ownership transfer in UAE requires some essential documents to be submitted by both the buyer and seller. For successfully getting the car registration and ownership transfer done, the documentation has to be done on time. Also, transferring car insurance is equally important here.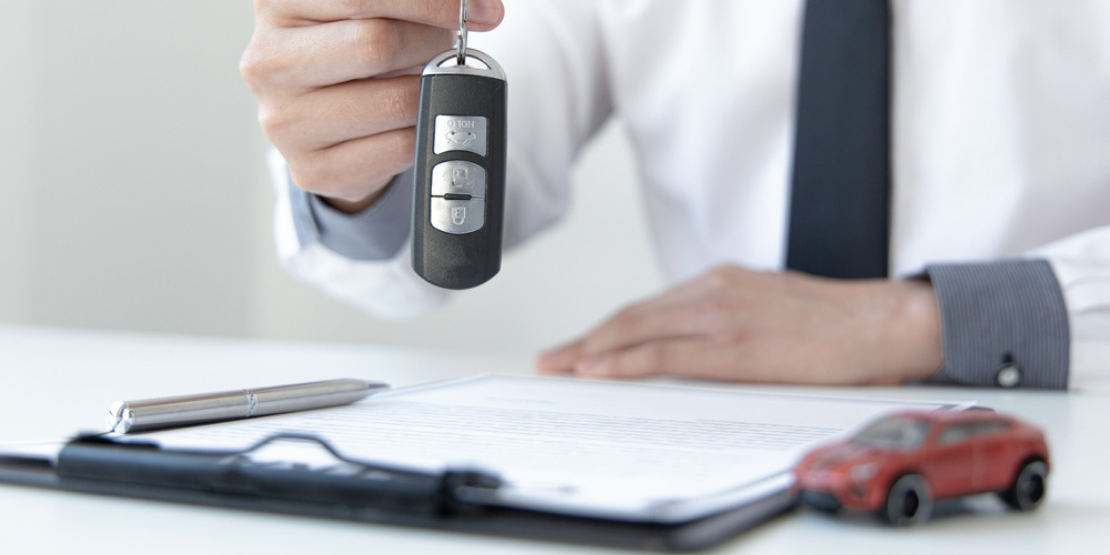 Coming to the documents needed, sellers must give their Emirates ID and vehicle registration card or mulkiya along with the original copy of the passport with residence visa. In case of any car loan, one will have to furnish the final confirmation of loan payment. In case of partial payment of loan, then sellers will require their release letters/NOCs from their banks.
Buyers must provide the following documents: 
GCC/UAE citizens should furnish original Emirates ID with copy along with passport and drivers license. 

UAE residents should provide original Emirates ID with a copy and the drivers license, valid residence visa and passport. 

Diplomats should furnish valid diplomatic cards and letters from the Ministry of Foreign Affairs. 

Official notice for adding mortgage or redeeming electronic mortgage from the bank if the vehicle remains under mortgage. 

Technical inspection certificate for the car and pass report courtesy

Tasjeel

. 

Plate numbers should be delivered to the center if the seller wishes to keep the same. 

Police report if ether plate was lost in the past. 

Electronic insurance details for car.
There are several other documents needed for cars, which are registered in the names of companies in the UAE. These include the following: 
Trade license copy 

Official Arabic letter 

Vehicle ownership certificate 

Endorsement of signature along with authorization letter

Technical inspection certificate 

Electronic car insurance

Adding mortgage/redeeming electronic mortgage if car is still under the same. 

NOC from relevant organizations/authorities, i.e. Dubai Technology, Jebel Ali Free Zone and Media Free Zone. 

Plate numbers should be delivered to the center if the seller wants to keep them. 

Police report if either plate was lost earlier.
Car Ownership Transfer Costs in UAE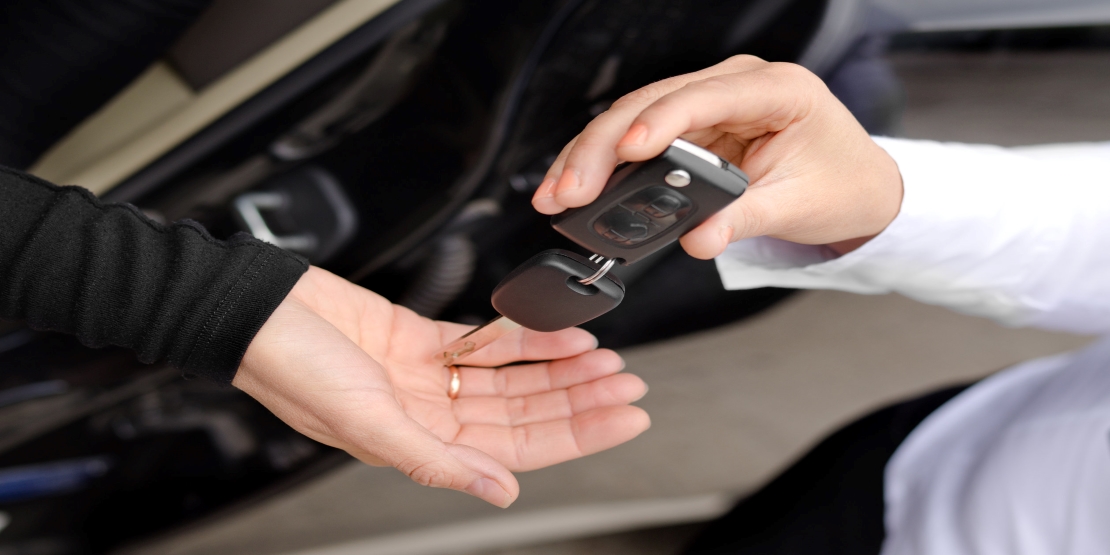 The car ownership transfer costs depend upon the type of vehicle. Here are the key pointers for your perusal: 
| | |
| --- | --- |
| Type | Price |
| Public/private light vehicles | AED 350 |
| Vehicles in the 3-12 tonne category | AED 400 |
| Public vehicles weighing 3-12 tonnes | AED 650 |
| Vehicles surpassing 800 tonnes | AED 800 |
| Light and mechanical equipment | AED 500 |
| Public vehicles surpassing 12 tonnes | AED 1,000 |
| Semi-trailer and trailer vehicle | AED 120 |
| Public light vehicle | AED 700 |
| Public heavy mechanical | AED 1000 |
| Buses with 14-26 passenger capacities | AED 300 |
| Buses with more than 26 passenger seats | AED 600 |
| For Two-wheelers | AED 200 |
| Knowledge & Innovation Fee | AED 20 |
| Selling Agreement | AED 50 |
Apart from the aforementioned charges, one will need to pay some additional costs. The vehicle plate service fees for transfer of car registration usually hover between AED 35 (for short plates) to AED 50 (long plates). For Dubai-branded and luxurious plates, AED 200 and AED 500 are charged respectively. All necessary documents should be submitted at the Tasjeel Service Center or Customer Happiness Centers in Dubai. Providing accurate and authentic documentation will ensure  car ownership transfer process at fast. Once the process is completed, the officials will hand over the new plates (if number has been changed), expiry sticker and vehicle ownership certificate to the applicant.
Car Ownership Transfer across Emirates
Many people also worry about transferring car ownership between two different Emirates. The old and new owners who come from different locations will follow a slightly different process. Be mindful of the following requirements in case of transfer from any other Emirate to Dubai, 
The car will have to be de-registered in the original city of registration and will be marked for export likewise. 

The car should be transported to the other Emirate with a recovery truck. This is because it is not legal to drive a car, which does not have number plates or is unregistered. 
This is the recommended process for car registration and the new buyer will obtain the new plate and registration card as mentioned above. 
Care Ownership Transfer : Things to Remember
Make sure that you remember these useful pointers before proceeding with the car registration steps: 
Both the seller and buyer should mandatorily be physically present for the transfer process. In case either party is not available, then an authorized legal representative should be present. The power of attorney should be issued in advance for the legal representative. 

The seller needs to clear all the pending traffic fees/fines before making the ownership transfer. 

The application should have the possession, registration, export or transfer service details. 

Transfer of ownership after the owner's death is a lengthier procedure. A representative should appear before the Dubai Court. The applicant will require the issued letter and death certificate. He/she needs to submit these documents at the service center for going ahead with the transfer procedure. 

Emirates can transfer driving licenses as well. 
In a Nutshell!
The UAE Government and relevant authorities have invested in more convenient and seamless legal procedures for residents. If all documents are in place, ownership and registration transfer do not require a lot of time. One can renew car registration online in Dubai and Abu Dhabi as well. Many parts of the process are now fully technology-driven and streamlined, making it possible for residents to carry out various formalities with ease. 
More Useful Articles for You :