Located on the eastern coast of the Arabic Peninsula, Dubai is a city that imparts extravagant luxury and high-tech facilities, yet it preserves the old charm. It is located in the United Arab Emirates and is the world's most popular tourist destination. Worldwide, it is renowned as a booming centre of international trade and innovation. So, there's more than one reason to visit this beautiful city. If you are planning to visit the city of the Burj Khalifa, then you may want to know about the types of Dubai Visa. 
When visiting a foreign country, a visa is an essential requirement. It is permission granted by the host country to let you visit, stay, or work in their nation. If you don't have proper documentation, you aren't allowed to reside or visit. So, if you have already made up your mind to visit Dubai, educate yourself on the different categories of visas that may be applicable to you. 
Various Types of Dubai Visa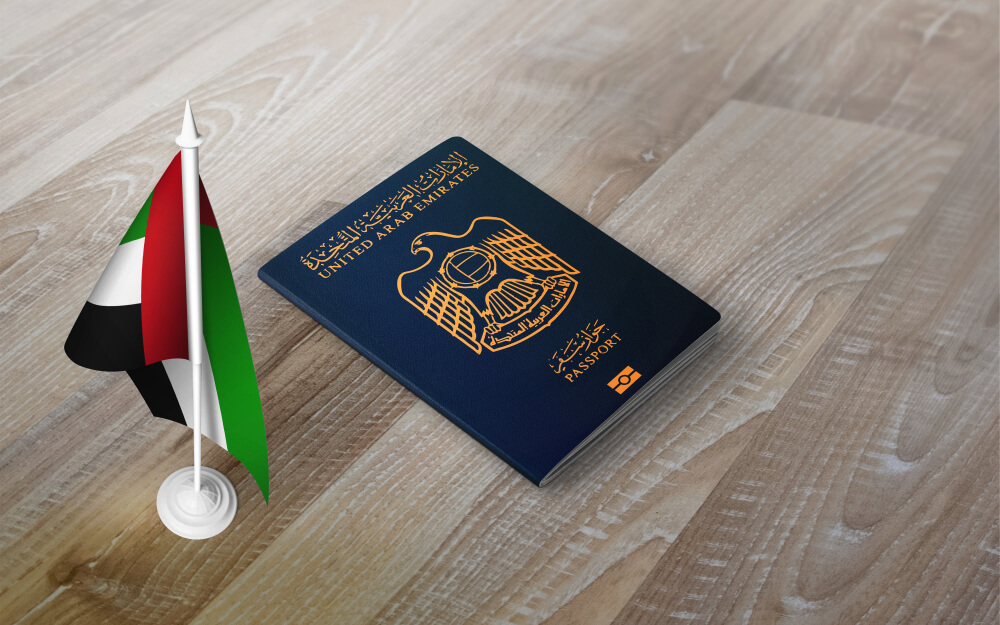 Dubai has stringently rooted its position as one of the premier business and travel destinations in the world. And a significant portion of this popularity is because of its liberal visa policy. 
Besides the residency or general visit visa, they provide special visas that cater to a diverse range of requirements ranging from education, medical treatment and disaster management. Here's a handy list of all the special types of Dubai visa to help you apply for the right one: 
E-Visa for GCC (Gulf Cooperation Council) Residents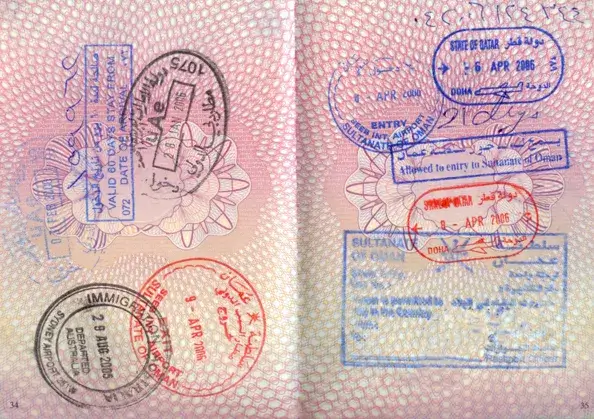 GCC (Gulf Cooperation Council) residents who wish to enter the city are required to apply for an e-Visa. This type of Dubai visa stays valid for thirty days. However, if it expires, you can renew it for another thirty days. 
Eligibility for Obtaining E-Visa
You must have the following to be eligible for E-Visa :
A valid passport –

must be valid for at least three months from the date of arrival.

A valid GCC residency –

must be valid for at least three months from the date of arrival.
Conditions
Following are the condition pertaining to obtaining of E-Visa :
If the occupation of the GCC residents has changed after they received an entry permit, they won't be permitted to enter Dubai.
eVisa must be delivered directly to the registered email address of GCC residents after the approval of their application.
In case the sponsor isn't travelling with GCC citizens, then the visa application will be rejected

. 

Dubai Business Visa
Such a visa is an essential part of the Gold Card Visa UAE system. Foreign entrepreneurs who have already set up their businesses may at some point need to apply for this permit.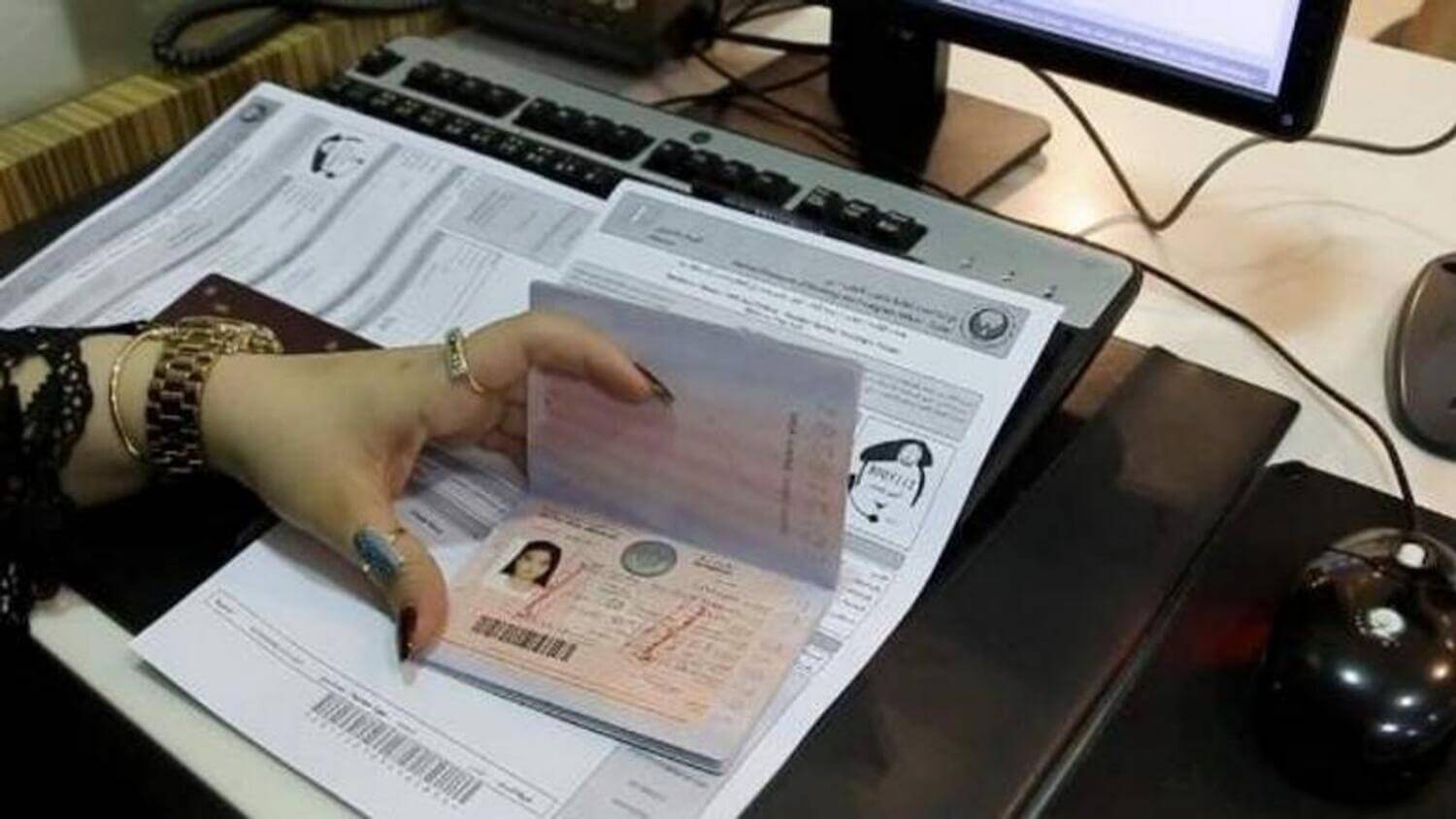 Eligibility for Obtaining Dubai Business Visa
The eligibility criteria for acquiring a Dubai Business Visa are as follows:
Intent to relocate to the UAE
Shareholder of a start-up company or senior member of the company
Confirmation of your entrepreneurial experience
A tangible business plan or idea
If you are a dependent of a Business Visa holder, then you can also apply for the same Dubai visa category. 
Real Estate Investor Visa
It's a type of Dubai visa that was specifically designed to motivate real estate investors to invest in the country. It has two types- a 10-year investor visa and a 5-year investor visa. 

Eligibility Criteria for Obtaining Real Estate Investor Visa (10 Years)
If you want a 10-year investor visa, then you must the following criteria:
Establish a partnership in an existing organisation by investing AED 10 million or more.
Launch a new company by making a capital investment of AED 10 million or more.
Within the net investment of AED 10 million, ensure that 60% of that amount or AED 6 million of the entire investment is invested in sectors other than the real estate market.
Have a deposit of at least AED 10 million in any emirate of the UAE.
Eligibility Criteria for Obtaining Real Estate Investor Visa (5 Years)
The alternative for 10-year Investor Visa is a 5-years property investor visa. The conditions for the same are the following:
The amount must not be loaned.
Property must be kept for at least three years.
An investment in a property must be of AED 5M or more.

 

The UAE Golden Visa
It's one of the long-term residence visas in the United Arab Emirates. It allows people from all over the globe to live, study, and work in the country. UAE Golden Visa is granted for five to ten years and is extended automatically.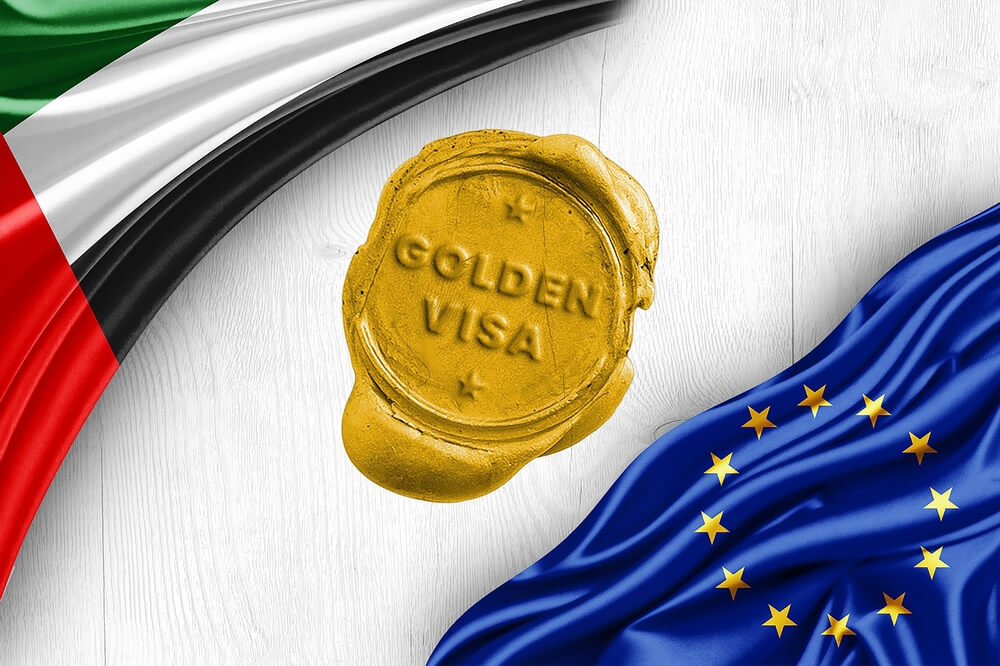 The UAE Golden Visa holders comprise:
Entrepreneurs
Investors
PhD holders in the UAE
Real Estate Investors
Doctors and physicians having qualifications from UAE institutions
Graduates holding a 3.75 GPA from UAE-accredited universities
UAE-based engineers from biotechnology, computer science, programming, electronics and electrical
Top graduates from high schools in UAE and their families
Experts in Computer Engineering, Artificial Intelligence, Big Data, Epidemiology and Viruses, Electrical Engineering, Genetic Engineering, Software Engineering, Biotechnology Engineering, and Electronics Engineering.

Dubai Medical Visa
Dubai Medical Visa is also known as the Patient Entry Permit. It is granted to people who seek medical treatment in Dubai. Such types of Dubai visa are applicable for both patients and their companions. 
Types of Dubai Medical Visa
There are two types of Dubai Medical Visa: 
Single Entry patients and their companion entry permits
Multiple-entry patients and their companion entry permits
Hospitals in Dubai offer an assurance of advanced treatment for various cosmetic and medical needs. To acquire a Dubai Medical Visa, your sponsor must apply through the GDRFA (General Directorate of Residency and Foreigners Affairs).
Documents Required for Dubai Medical Visa
A scanned copy of your passport
Proof of medical insurance
Proof of financial solvency
A letter from your hospital defining your condition and the basis for your visi

t

UAE Remote Working Visa
If you are employed with an organisation that offers work from home or if you work as a freelancer, then the UAE government has a special one-year residence visa for you.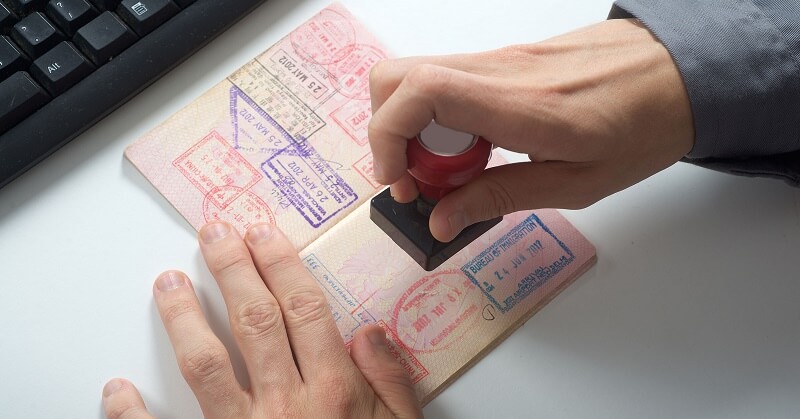 Conditions for Obtaining UAE Remote Working Visa
You must have the following at the time of arrival if you want this visa: 
Health insurance
A valid passport for at least six months
Employment agreement with at least one-year validity
Previous payslip
Proof of ownership or employment
Bank statements for the preceding three months
Monthly income/salary of at least USD 5,000

Retirement Visa For UAE Residents
This is a special form of visa in Dubai for retired residents who have attained the age of 55 or above. Retired residents can apply for a long-term residence visa. This permit is valid for a period of five years.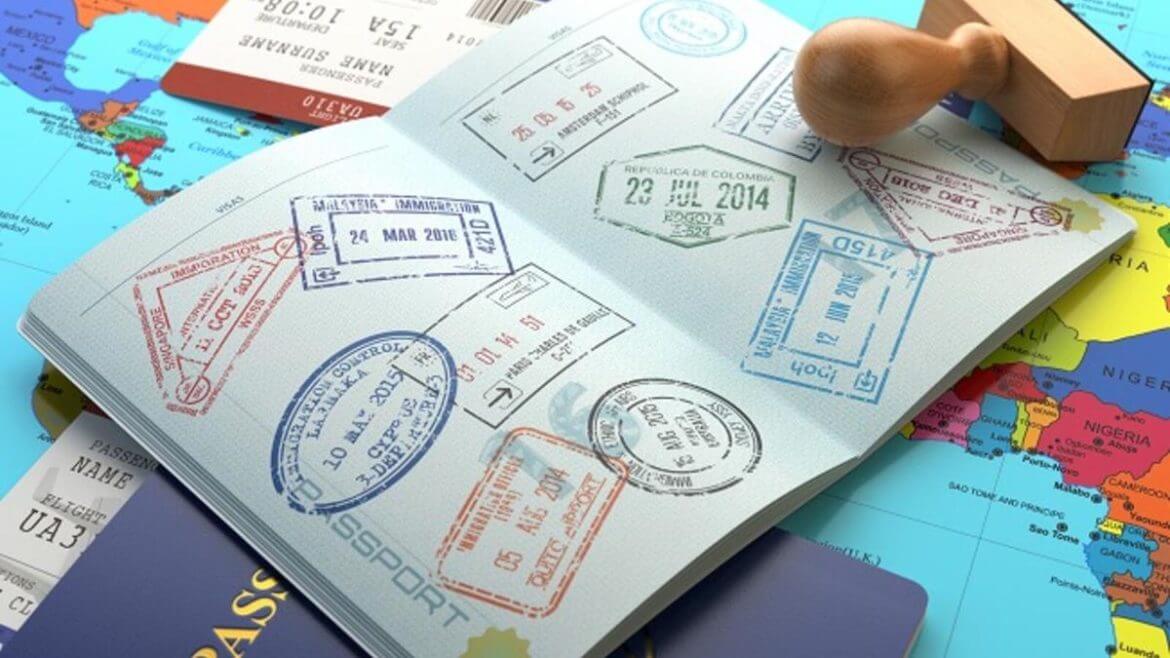 Conditions 
In case the resident visa for UAE residents expires, one can get it renewed by meeting any one of the following criteria: 
The retiree gets an active income of AED 20 thousand every month.
If the retiree purchases a property or apartment worth AED 2 million
If the retiree holds financial savings of about AED 1 million

Transit Visa
If you don't fall on the list of the nationalities that are eligible for visa-free entry or visa on arrival to the UAE, you require a transit visa. Such a visa is sponsored only by UAE-based airlines. Moreover, they must be processed and approved before entering the country.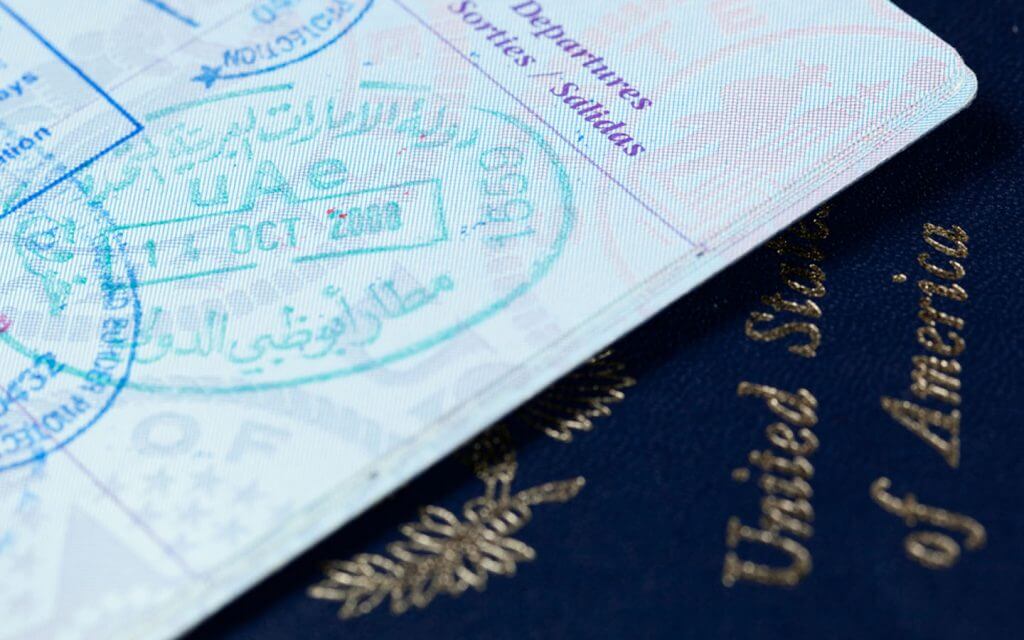 Types of Transit Visa
There are two types of transit visas:
One for 48 hours which is free of cost, and
Another for 96 hours for AED 50 only.
None of the transit visas is extendable. 
As the name suggests, a student visa UAE is granted to expatriate students who are above the age of 18 years and residing in the UAE. Outstanding students can acquire a long-term visa of 5 years.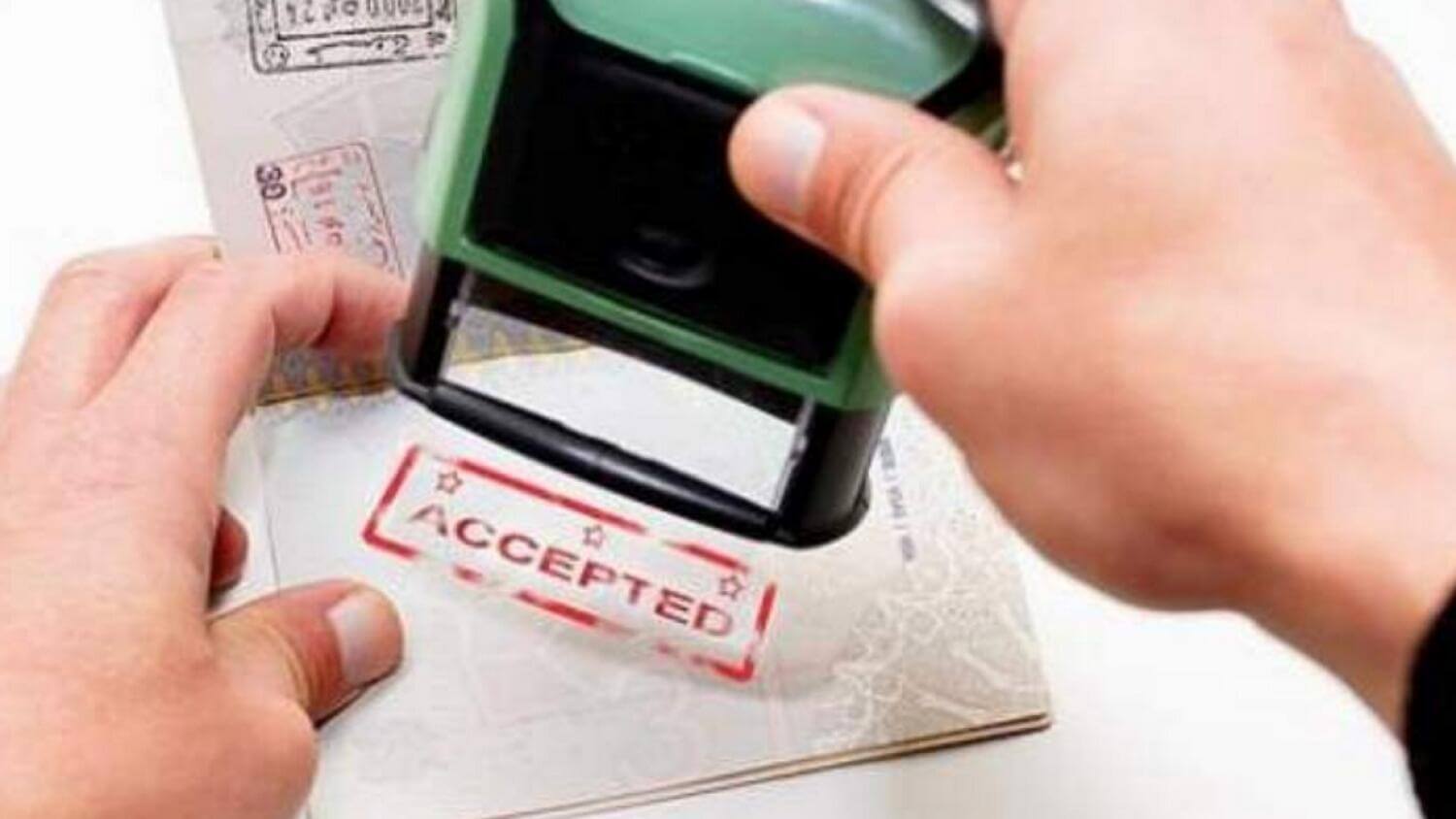 Pre-requisites for a Student Visa UAE
To obtain a freshman student's visa, the applicant must acquire an official enrolment letter from the university they are studying at. However, if somebody is an older student, they must provide a certificate of continuation of study. 
Other requirements for Student visa UAE are as follows:
Qualifying a medical fitness test
A visa sponsor, either the university itself can be a sponsor or a parent, or relative can do
Approval from the respective General Directorate of Residency and Foreigners Affairs (GDRFA).
We hope that this article has helped elucidate what kind of visa is beneficial for you. You can also visit the official website of the UAE to know more about the Dubai visa and visa costs.
More Useful Articles for You :
Frequently Asked Questions (FAQs)
How many types of visas Dubai travellers can get?
Dubai is a prominent travel destination, and it offers visas covering a broad spectrum such as tourist visas, student visas, real estate investor and work visas.
What is Dubai 3 year visa?
Dubai 3-year visa is a 3-year residence visa issued by Dubai Land Department for those who wish to invest in and buy a property worth more than AED 1 million.
What are the four types of visas?
There are four types of common travel visas :
Type 1 : Tourist visa (pleasure travel visas)
Type 2 : Immigration and naturalisation visas (including by marriage)
Type 3 : Student visas (for studying abroad)
Type 4 : Business or work visas (for working, including both immigrant and non-immigrant types
What is visa category 3 in UAE?
Expatriate workers are categorised into three types, and category 3 is for those who have a high school diploma. Category 1 is for those with a Bachelor's degree, while category 2 is for those with postgraduate degrees or diplomas in any field.
How do I know my visa category?
To check your visa category, follow the steps below:
Step 1 : Visit the official website of UAE smart services, that is, https://smartservices.ica.gov.ae/echannels/web/client/default.html#/fileValidity
Step 2: Choose the 'Change Language' option and select the English language.
Step 3 : Click on the 'Passport Information' tab.
Step 4 : Select 'Residency' or 'Visa' based on your visa type.
Step 5 : Input your passport number and expiration details.
Step 6 : Choose your nationality from the drop-down menu.
Step 7 : Before tap on the search tab, click on the captcha checkbox.
Step 8 : If the particulars provided by you are correct, then the page will execute all your visa details, including the UAE visa expiry date.