Isn't it fun to enjoy a mesmerising musical performance on a ship? A large theatre can be found on the QE2, a former British ocean liner that was converted into a floating hotel later after being acquired by Dubai. Throughout the year, the venue organises an eclectic mix of national and international events to make sure that you get the most out of your time. Let's have a peek at some of the upcoming QE2 events in Dubai that are causing a stir!
All about the QE2 Events in Dubai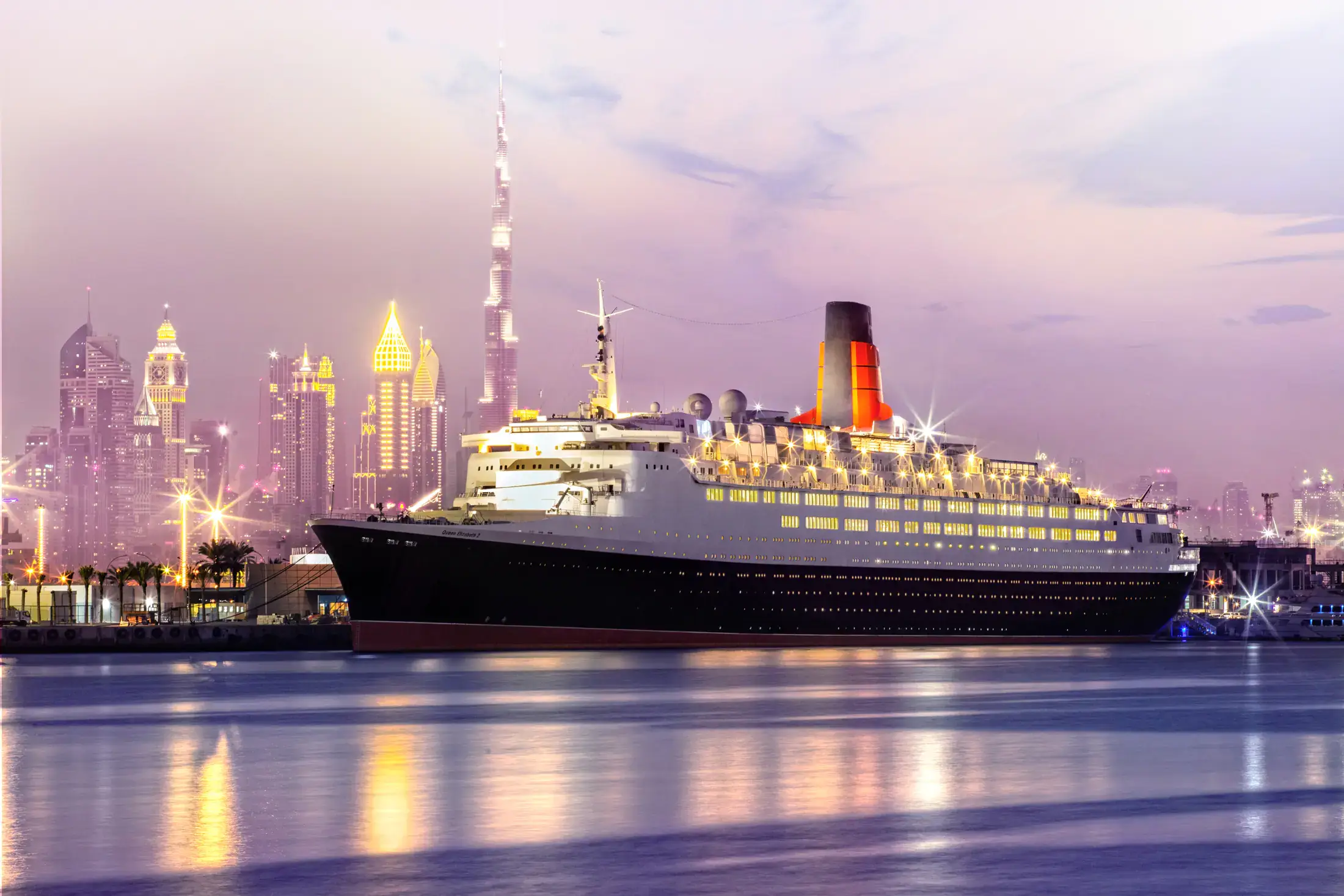 The QE2 stands for Queen Elizabeth 2 and was launched about 50 years ago. The British style icon is one of the world's most famous liners. The ship was originally built for Cunard Line (a British cruise line in England). However, Dubai acquired this piece of entertainment in 2018 after its final voyage from Cunard Line for $100 million.
Now, QE2 is permanently docked at Port Mina Rashid in Dubai and serves the best hospitality and tourist destinations, being the first floating hotel in Dubai. 
It is a renowned ship that was completely restored and renovated into a five-star hotel. As it provides delicious food and entertainment options, this marvellous floating hotel pageant has become Dubai's must-see attraction. The ship also features a theatre that screens concerts, plays, operas, pantomimes, and more. The QE2 Events in Dubai shows and theatre plays make this ship the best piece of entertainment. 
Top and Upcoming QE2 Dubai Shows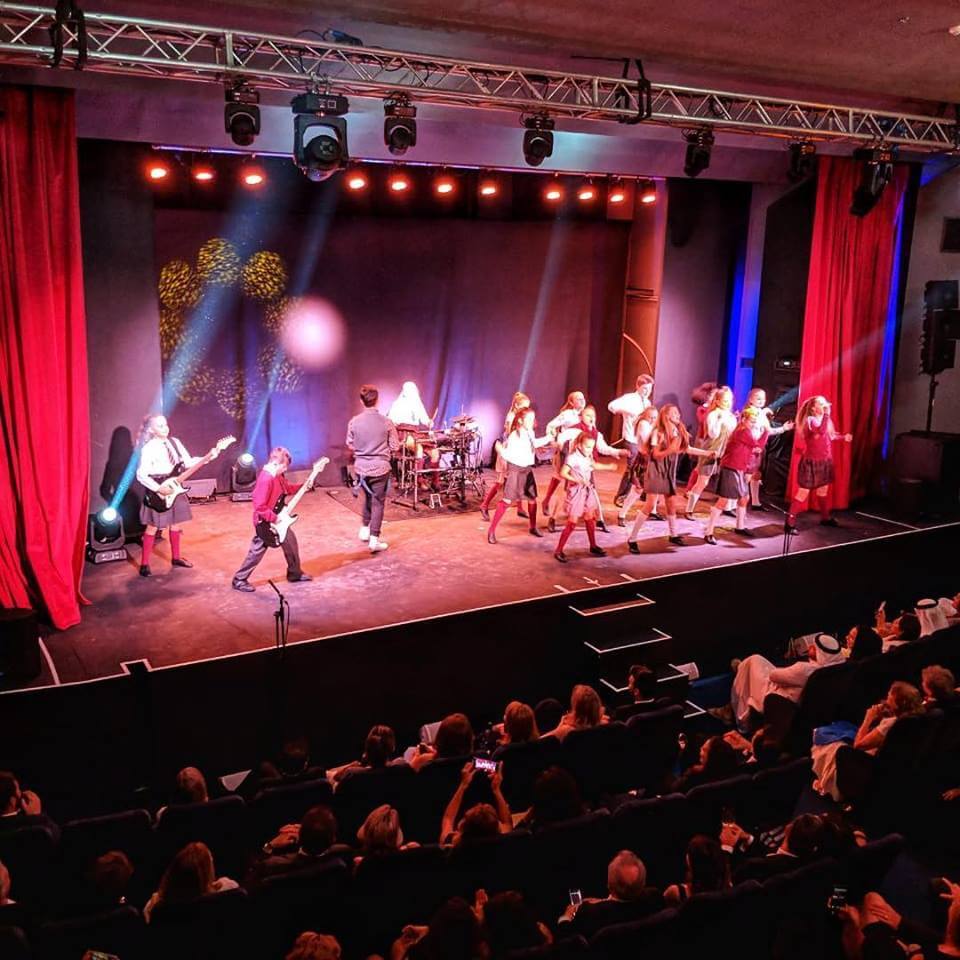 Dubai is an emirate where you will find different events all year long, serving its residents a pleasurable life. The slew of events, exhibitions and art in Dubai is also considered the QE2 events, which have become the must-visit attractions of Dubai over time. The theatre in QE2 showcases some fantastic plays for the visitors. 
Be ready to experience the Pirates of Treasure Island, a renowned family-friendly entertainment adventure. It is an old-style British pantomime that features incredible and exciting performances like dancing and singing. It also has amusing antics, vibrant costumes, and many other things.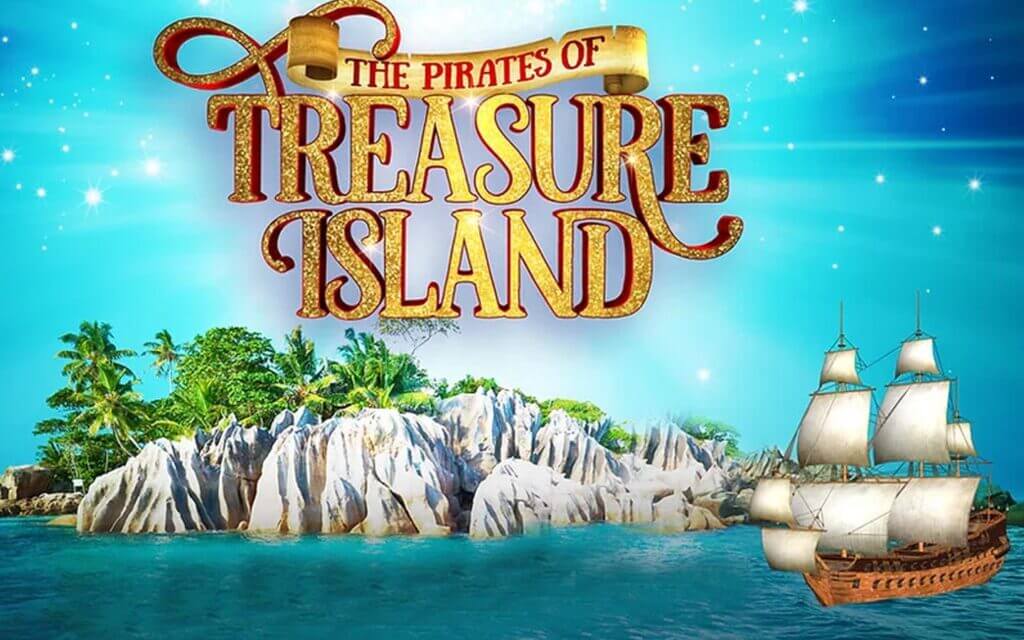 At the front of the High Seas background, the audience will experience the enchantment of this talented stage performance. The show displays heroic individuals whose boldness works well against evil. This show is among some of the most awaited QE2 events in Dubai that entertain both adults and children. The event date and rates were as follows:
The dates are March 30th to April 3rd, 2022.

Tickets start at AED 108.

The Ultimate Tribute to the Legend Whitney H.
At Whitney-the highest tribute to a legend, is amongst some of the most awaited QE2 Dubai shows. In the year 2012, Guinness World Records announced Whitney Huston as the most award-winning musician of all time. Over 200 million CDs have been sold throughout the world by the American singer who is noted for her ultimate soprano voice and theatrical performance.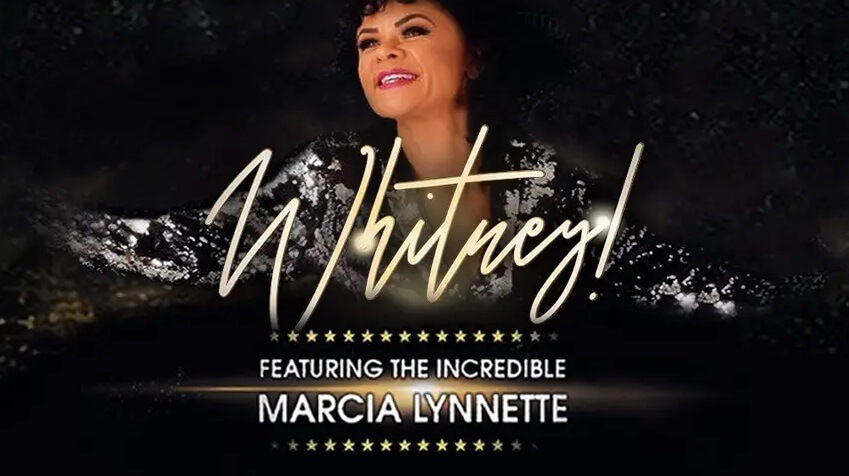 Throughout her career, Houston achieved more than 600 awards, which also included six Grammys, for a total of 26 nominations. Marcia Lynette performed Houston's hits at this event to honour the famous artist's work, such as, 'One Moment in Time, Run to You, Saving All My Love, I Will Always Love You' and many other songs. The event dates and rates were as follows:
1st and 2nd of April, 2022



Tickets start at AED 135.

Motown's Astounding Music is Being Celebrated
The final QE2 Dubai events are scheduled already and permit you to relish the incredible and amazing music of Motown, probably the most essential recording label of historic African American soul music. The great vocalist who encouraged an entire generation will provide phenomenal vocals and harmonies to the listeners.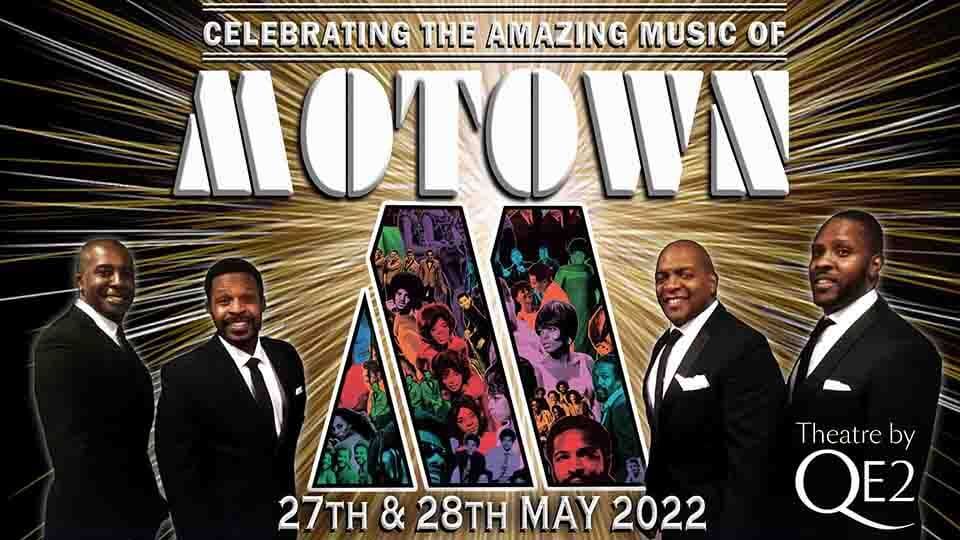 The audience must join these QE2 Dubai shows as they take you on a journey through Motown's golden age. It will be an evening filled with sleek choreography, nostalgia, and soul-soothing music. Classics by Diana Ross, Marvin Gaye, Stevie Wonder, the Jackson 5, the Supremes, Martha, Vandellas and the Temptations could be heard. The event dates and rates were as follows:
The dates are May 27th and 28th, 2022.
Tickets start at AED 135 per person.
Wrapping It up
Dubai is renowned for its advancements, be it development, employment, or entertainment. And QE2 events in Dubai are amongst those tourist attractions that showcase the traditional beauty of the country via its uniquely featured theatre, Treasure Island Adventure, and some stage performances, along with a variety of foods and beverages. Therefore, it is advisable not to miss out on this floating hotel, but instead check the time and dates to book your seat in advance.
More Useful Articles for You : 
Frequently Asked Questions (FAQs)
How much did Dubai pay for QE2?
Dubai has bought QE2 for about $100 million (Dh367 million).
When did Dubai buy the QE2?
On November 27th, 2008, Cunard Line handed QE2 over to its new owner, Dubai's premium investment company, Istithmar, after the completion of its final voyage.
Where is the QE2 ship now?
The Dubai QE2 is now docked forever in the new Marina at Dubai's Rashid Port, within reach of Dubai international airport.
Can you have afternoon tea on the QE2?
Yes, the afternoon tea at QE2 in Dubai is a unique experience onboard that treats the visitors to different tarts, sandwiches, cheesecakes, and teas.
Where can we get tickets for QE2 in Dubai?
You just need to confirm your seat at QE2 through its website by paying for QE2 events via the booking portal.
What is the check-in and check-out time of the QE2 hotel?
The official check-in is at 2 pm and check-out is at 12 pm. However, you can request late check-outs and early check-ins at the time of booking subject to availability.
Can we host special events at the QE2 hotel?
Both outdoor and indoor venues are accessible to celebrate their special gatherings. From birthday parties and graduation parties to wedding celebrations and honeymoons, everything happens in this floating hotel.
Is there a parking facility at QE2 Dubai?
You can easily access QE2 Dubai via car or metro as it is located in the centre of the city. And there is a big parking area outside the QE2 Dubai terminal.
Why is QE2 famous?
The QE2 is a British-style ship which is a famous liner around the world and has travelled around the world more than 25 times, carrying more than 2.5 million passengers in it. Also, it is marked as the end of generations of the large passenger ships that used to be produced on the Clyde.