The United Arab Emirates (UAE) is one of the world's biggest tourist hubs, particularly for its spellbinding landmarks, unbelievable architectural marvels, and natural wonders galore. It is one of the best places for an international trip in winter, offering all the excitement and fun that you could have wished for! The bevy of UAE tourist places ensures that there is something for everyone during that time, alongside beautiful weather for company.
Let's take a look at some of the top UAE tourist places for winter visits: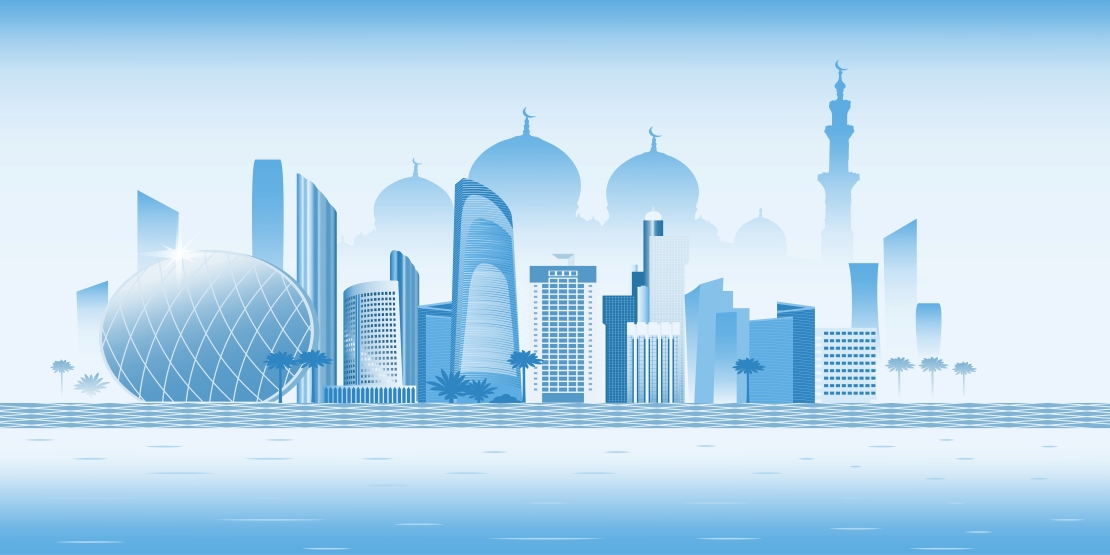 1)
Fossil Dunes in Abu Dhabi
History lovers will find this trip to be truly enthralling. Nestled in Al Wathba, these are natural marvels crafted from sand that has been tossed about by the wind overages. Hardening over time, it has now become one of the biggest winter landmarks for tourists.
2)
Hatta Dam near Dubai
One of the key highlights of any Dubai tour is the one-hour ride to the Hatta Dam and this is an ideal destination for those into adventure activities and mountain biking. The pleasant temperature is a major plus point along with vibrant accommodation and superlative views, to say the least! There is no shortage of fun activities to do when in Dubai, with everything from kayaking and paddle-boating to rowing at your fingertips. If you are keen on discovering the beautiful Wadis and hills in the vicinity, join a mountain biking expedition, savoring the gorgeous views and unique terrain as you ride along. Doughnut tubes for guests are big attractions that may be linked to each other. The ride may be experienced together as a family and you will love pushing down the slopes at high speeds. There are numerous slides that you can choose from.
3)
Al Rafisah Dam at Khor Fakkan
Take a mini detour from the Sharjah-Khor Fakkan Highway and head to this lovely spot for a wonderful picnic. Carry your picnic basket and enjoy a scintillating experience with your loved ones. You can also have a ball, feeding the little ducks all around.
4)
Jebel Jais, Ras Al Khaimah
The highest peak in the United Arab Emirates (UAE) is a must-visit in winters. Jebel Jais is a part of the imposing Hajar mountains which were formed around 70 years earlier, nestled in the eastern portion of Oman and Ras Al Khaimah. Situated at 1,934 meters over sea level, the peak offers stunning views and fabulous adventures along with a lot more. Jebel Jais always offers weather that is more comfortable as compared to the temperatures at sea level. There is a hiking trail of four kilometers that offers amazing views and the mountain stands at 1,300 meters and once you arrive at the peak, you will find a 180-degree mountain landscape unfolding in front of you! The trip will require roughly 2-3 hours on your part.
5)
Al Wathba Wetlands
This is a lovely nature reserve and it is known as the UAE's Flamingo City, one of the rarest wildlife zones that are still untouched by humans. It houses innumerable flamingos and is ideal for taking tranquil walks through shrubbery and pristine woodlands.
6)
Wadi Ghalilah, Ras Al Khaimah
Situated approximately two hours away from Dubai, Ghalilah has sharp cliffs and rocks. The low altitude of the Wadi is near water and the hike is on the tougher side. This is suitable if you have an experienced guide with you for the company.
7)
Wetlands in Umm Al Quwain
The age-old charm of the United Arab Emirates (UAE) is on full display at Umm Al Quwain and its wetlands. It is nestled in proximity to a vibrant blue lagoon and flanked by numerous islands, which offer ample opportunities for nature-viewing and bird-watching.
8)
Masfout in Ajman
Masfout is one of the most suitable and picturesque UAE summer retreats, lying towards the outskirts of Ajman. It lies at a higher altitude and is completely free from pollution. There are innumerable opportunities for mountain biking, walking, exploring Wadis, and taking wonderful picnics.
9)
Snoopy Island in Fujairah
Snoopy Island is one of the most undisturbed locations in the United Arab Emirates (UAE) and is only two hours away from Dubai. This can be another mainstay of your Dubai tour, offering a chance to glimpse sharks, turtles, marine creatures, and more! Scuba diving and kayaking are two popular activities here.
10)
Oasis in Al Ain
This is a unique destination and the very first UNESCO World Heritage Site in the world. It covers a magnificent 3,000 acres and is one of the oldest such inhabited global settlements. It goes back by more than 4,000 years and offers charming pathways dotted with beautiful palm trees.
UAE Tourist Places in Winters- Enjoying Dubai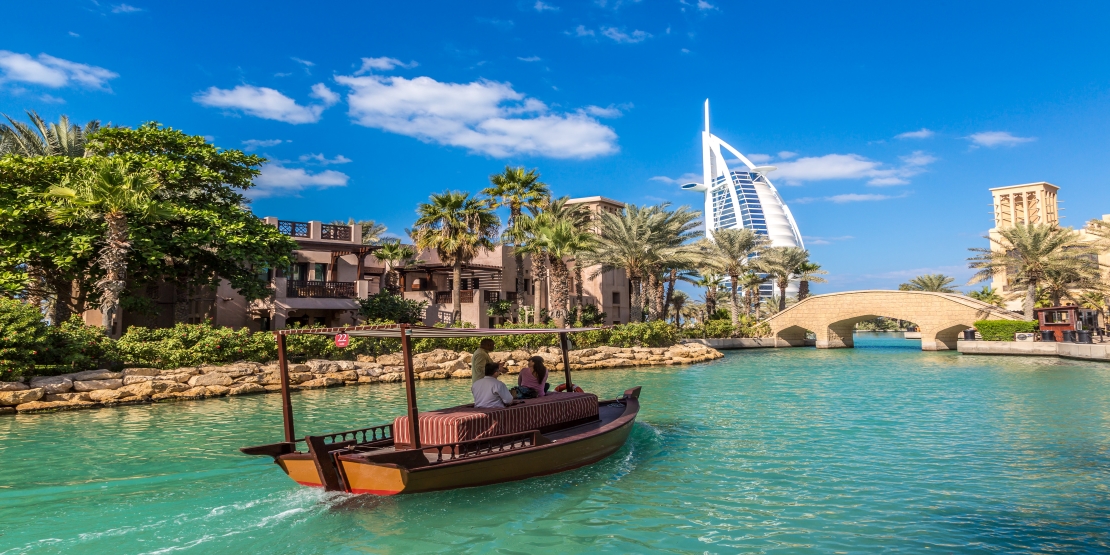 Dubai has some of the biggest and best UAE tourist places which you should make a note of. There are several reasons why winters are more bearable and enjoyable in Dubai. Here's taking a look at the same:
Dubai Mall
The Dubai Mall is the biggest global shopping mall and also contains the world's largest-ever aquarium. It has more than 1,200 stores and a famous dancing fountain along with possibly everything under the sun!
Pleasant Temperatures
Residents have to face scorching temperatures in the hot summer season and they may increase to a whopping 122 degrees Fahrenheit. The winter season has pleasant and comfortable temperatures where residents simply love venturing outdoors.
The Dubai Global Village
The Dubai Global Village is a huge park that hosts numerous events between October and April each year. Numerous events take place during this time owing to the fall in temperatures. A winter visit to Dubai will be doubly memorable once you get to this massive landmark, savoring multiple shopping, entertainment, and cultural activities on offer. You will find travelers coming here from several parts of the world as well.
Outdoor Activities and Parks in Dubai
The winter in Dubai is the best time to discover some of the most fascinating outdoor activities and attractions that you will find in the city. There are enticing deals offered on tourist packages in this category throughout the winters. Al Seef is popularly called a destination where the older charm mingles with contemporary aesthetics. This lies at the Dubai Creek and along its western banks, fusing traditional architectural styles with contemporary designs. This is a major tourism hub, especially for its rows of shops, and La Mer on the other hand is a great beachfront promenade for the winter season. It is the ideal spot for simple exploration, taking in the lovely dining dens, Laguna Waterpark, or even catching a movie at the popular Roxy Cinemas. Quranic Park is a hugely innovative Dubai Municipality park that pays tribute to the Holy Quran, covering a whopping 60 acres and opening for visitors across all faiths and beliefs. This amazing park lies in Al Khawaneej and is a must-visit in this season.
Beach Activities Galore
Beachfront delights come alive in the winters with people across the world landing in Dubai for enjoying its shimmering coastline. This is the time to get that beach gear out and get tanned to your heart's content while you frolic in the waves. The best season for beach activities is winter in Dubai and you should enjoy feasting on beachside delicacies and picking up trinkets and souvenirs too!
Watersports and More Fun
The seawater in the Arabian Gulf may have temperatures plunging to even 22 degrees Centigrade in the winters, making it a slightly chilly but fun affair. The temperatures are a welcome break for those visiting from several parts of the world. Going for a swim is probably a good idea at this time. You will also find the best watersports activities available at Dubai's numerous waterparks and adventure destinations. Swimming pools at resorts will also stay open even on the coldest winter days since they are mostly temperature-controlled.
The Best Global Events
UAE tourist places comes alive during winter like no other global city! The top events in the world are held here in the Emirate at this time, emphasizing the best music, wellness/fitness, food, and fashion alike. The biggest events like Dubai Duty-Free Tennis Championship, mega concerts, and others take place in winters. Dubai is also famous for its festivities for the New Year.
A Dubai tour should be memorable in the winter, particularly for the festivities building up to the New Year. At the same time, the UAE does not have any dearth of tourist attractions in this season.