While fantasizing about a holiday in Dubai, the instant thought that comes to our minds is about the dunes and limitless skyscrapers reflecting the fun-loving lifestyle of the people living there and many fun activities to do in Dubai. In recent years, Dubai has attracted many tourists and immigrants, especially from the high-income group to experience the novel tractions that it has to offer. And not only dunes but several other incredible activities deserve your attention. So, if you are planning a weekend in this well-planned Arabic city, don't miss out on fun activities like skydiving, an underwater zoo, and exquisite locations. 
Let's explore more about making your weekend trip to Dubai an experience for a lifetime, keep hooked to this one: 
The Camel Safari in Dubai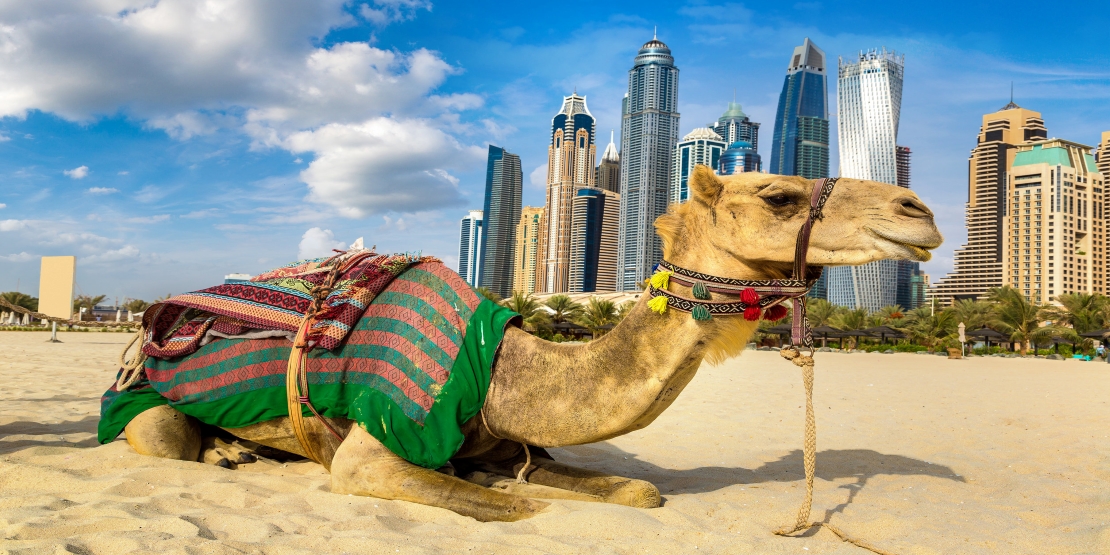 The Camel Desert Safari is one of the authentic ways to experience Dubai's deserts, with a pleasing view of sunsets. Going to Dubai and choosing a camel ride sounds pretty cliche, but it is worth giving a try. If you are looking forward to experiencing some cultural activities, then you should probably grab the opportunity to witness the traditional dance of Dubai and live during their cultural drumming session. 
Apart from this, you will be able to enjoy a 45-minutes journey through Dubai's desert lands that can be one of your statement experiences to remember. This activity should be added to the list of "things to do in Dubai" while you are vacationing.
Now that we've added a fun experience to your weekend plans let's talk about how the sky is the limit with our next activity suggestion: 
Indoor Skydiving at iFLY Dubai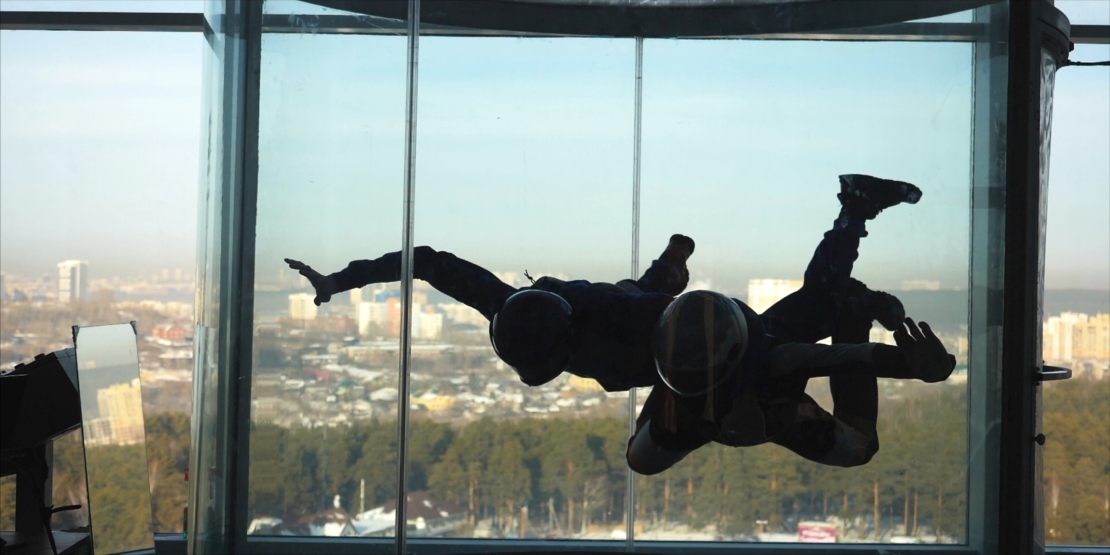 Skydiving is an invigorating sport that not only tickles the nerves and gives you that overpowering rush and emancipation, but it is also an experience that you will never forget. So, if you are someone who wishes to experience this feeling without jumping from thousands of meters then Dubai is your place to be. This is one of the best places to visit in Dubai that you can pin in your adventure weekend planner. The iFly Dubai in Mirdif City Center would make you familiar with this mind-blowing experience where you can try it for real. 
Not just adults, even children above the age of 4 are eligible to experience this adventure. This activity is executed in an acrylic tunnel for you to have a similar experience as outdoor sky diving. So, if you wish to experience skydiving but are terrified of heights then this can be added to your weekend things to do in Dubai.
Although, if you were anticipating a real-time experience in skydiving adventure, you can add this too to your little weekend schedule. Make sure, you are ready to sustain the adrenaline rush when Burj Khalifa and Burj Al Arab are beneath your feet. You can even try a freefall for a minute if your adventurous soul needs to be fed. This is one of the most revitalizing activities to do in Dubai with all the proper safety precautions taken by the organizers. Also, expert professional assistance would be provided to help you with the parachute and the technique behind it.
So now that we have discussed descending from thousands of feet, should we move ahead and discuss elevating there? 
Looking for a Hot Air Balloon Ride?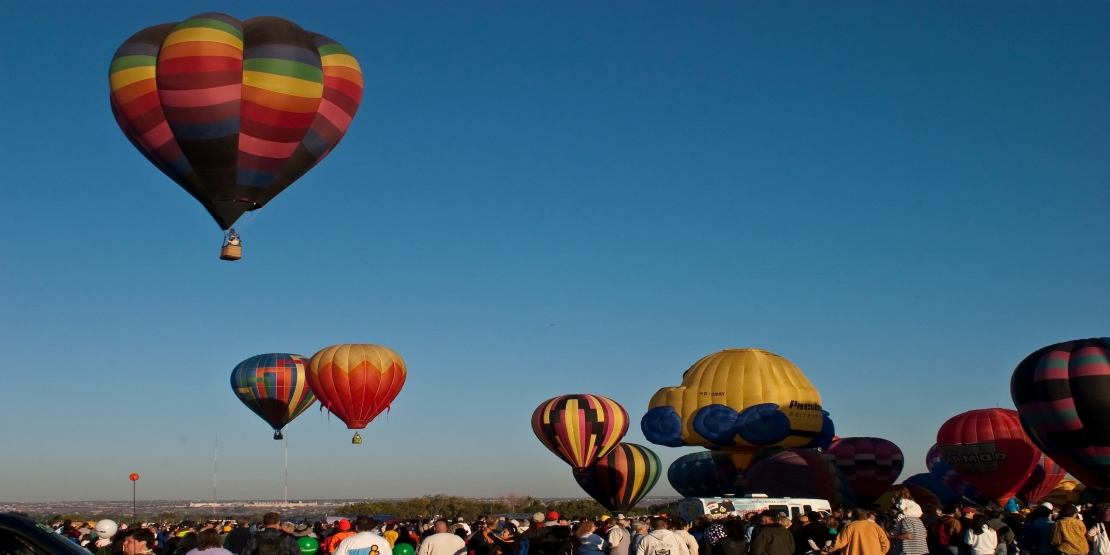 Experience the surreal feeling when you look down at Dubai's skyline from the sky. The hot air balloon ride from where you can not only gaze at the gleaming deserts but also can gasp at the lively cityscape of Dubai. This experience will be unforgettable while the view would be something that's going to mark an impression for a very long time even after your trip has ended. The basket of the balloon can capacitate up to 24 people at a time, which is comfortable enough to take one whole tour of the city easily. The balloon covers the area starting from the Al Ain Road to Dubai Conservation Reserve and this ride will make you witness some of the glorious desert corners and Other stunning views of the city.
While moving forward the next one is a water parka and it is something that you can visit with your family and call "a fun day!" 
Iceland Water Park in Ras Al Khaimah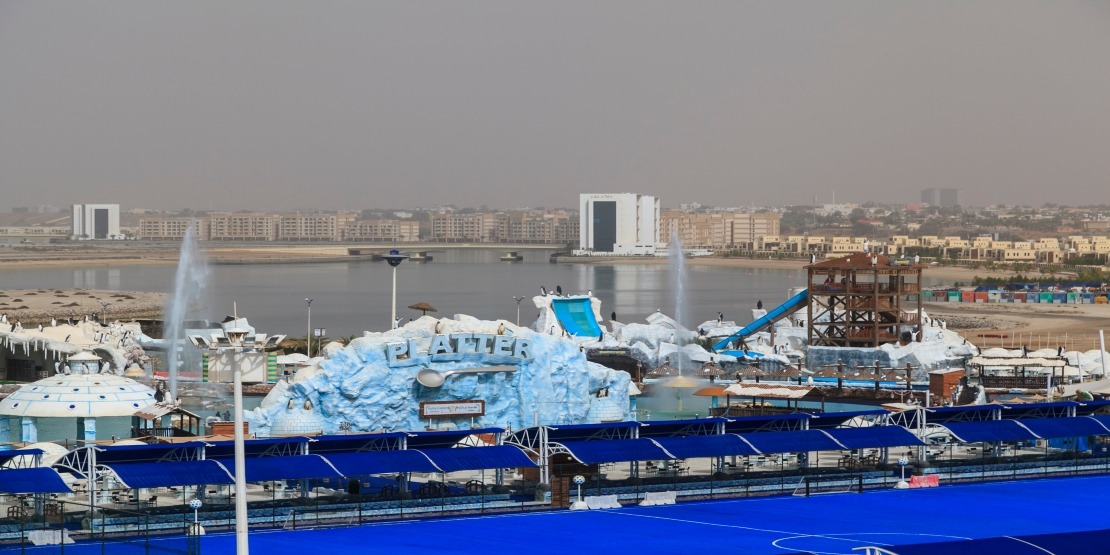 Dubai has a lot of family-friendly tourist spots to enjoy while holidaying and if you are coming with your family or friends, then the Ice land Water Park is certainly not the one to be missed during your trip. This can be one of the ideal spots for a picnic with all the fifteen rides that this park has to offer within its premises. Some activities include family pools, water park games, birthday celebrations, and other adventures. One thing is for sure that this place would tickle the kid inside you. So, if you pack your bags and come here, make sure you include this in your itinerary as the most fun things to do in Dubai. Visit this water park to enjoy activities like rain dance, ball pools, beach pools, snow river rides with your loved ones. 
In case, ice-related activities don't interest you, get involved in an Arabian Folklore-themed amusement park. The Wild Water Park is one of the must-visit attractions, offering thirty attractions and amusing rides to experience. There are several other thrilling rides for all age groups, with few rides that are hard to miss out on. This can be like a fun picnic for someone who is an adventure sports enthusiast. The Flow-riders and the Wipeout caters to the ultimate experience in surfing. 
If you want to add some more crazy activities then there is also scuba diving, mountain biking, and many adventurous things to do in Dubai that might interest you for a weekend. 
Feel like all this adventure has exhausted you? End your day on an Abra ride with your family and friends. 
Boating in Abra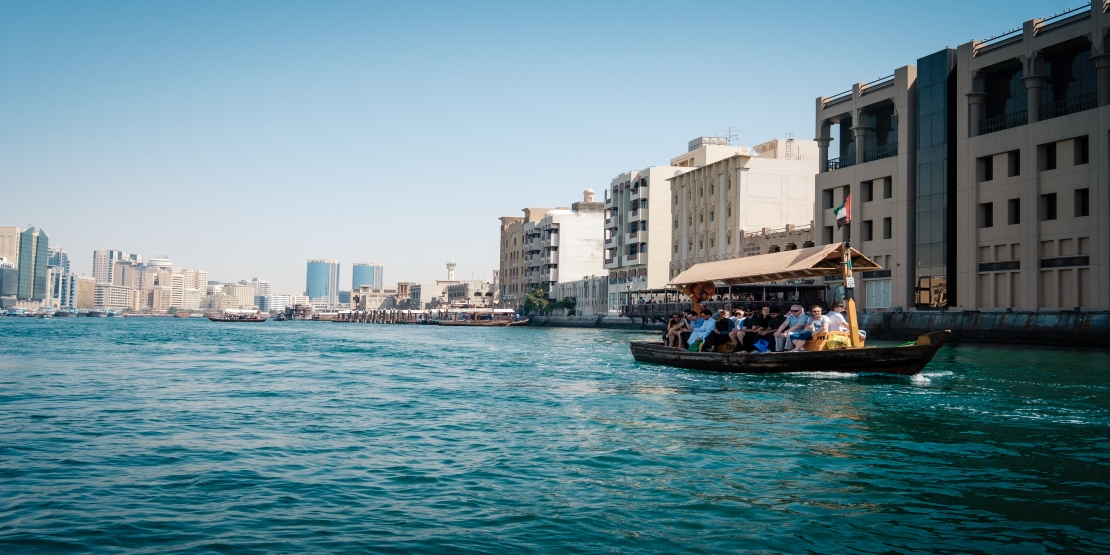 Methodically, Boating in Abra is a popular mode of transport for locals and tourists. This offers water activities that you might enjoy on a weekend. These are small taxis with motors which are called Abras, having a capacity for about 20 people at one time. While sitting on the Abra ride amidst the water, you can also enjoy the view of the skyscrapers. These rides would cover the area between the Dubai creek- the Deira route and then the Bur Dubai route.
Conclusion
Dubai is one city that never fails to impress and when you are planning for an adventure weekend, these above-mentioned activities can be added at the top of your list to do in Dubai's special bucket list. From exploring the dunes to the water parks, everyone can look for something or the other. So, start buckling your belts and prepare yourself for an adventurous weekend experience!
FAQs
What are the most popular sports in Dubai?
Football, Ice hockey, and cricket are the most popular sports in Dubai
What are the most adventurous things to do in Dubai?
Many fun activities in Dubai can interest you including skydiving, scuba diving, flyboarding, exploring the desert, etc.
What are some of the indoor fun activities in Dubai?
There are many activities that you can do indoors including indoor skydiving, Dubai aquarium, underwater zoo, experience bowling in Dubai's bowling center, etc. You can also visit some well-known buildings in Dubai including the Dubai Museum, the Dubai Frame, world-famous- Burj Khalifa, Burj Al Arab, The Dubai creek, and so much more.