Located on the west of the Dubai Creek, Downtown Bur Dubai is known for its rich history and storied neighbourhood. Besides being the perfect spot for sightseeing and shopping, it is also a haven for food lovers. Bringing cuisines from different parts of the world together, it is one city that will not disappoint your taste buds. For those new to the city, we've curated a list of the best restaurants in Bur Dubai. 
Scroll down to learn more about their menu and price. We've also separated all the restaurants into different categories for your convenience.
Best Indian Restaurants in Bur Dubai
Indian food is globally recognised for its delicious savours. The use of herbs and spices sets them apart from other cuisines and contributes to the authenticity of flavours. And if you're an Indian who has just moved to Bur Dubai, we're sure you must be craving to taste your country's food. Here are the top 3 Indian restaurants that will make you feel right at home.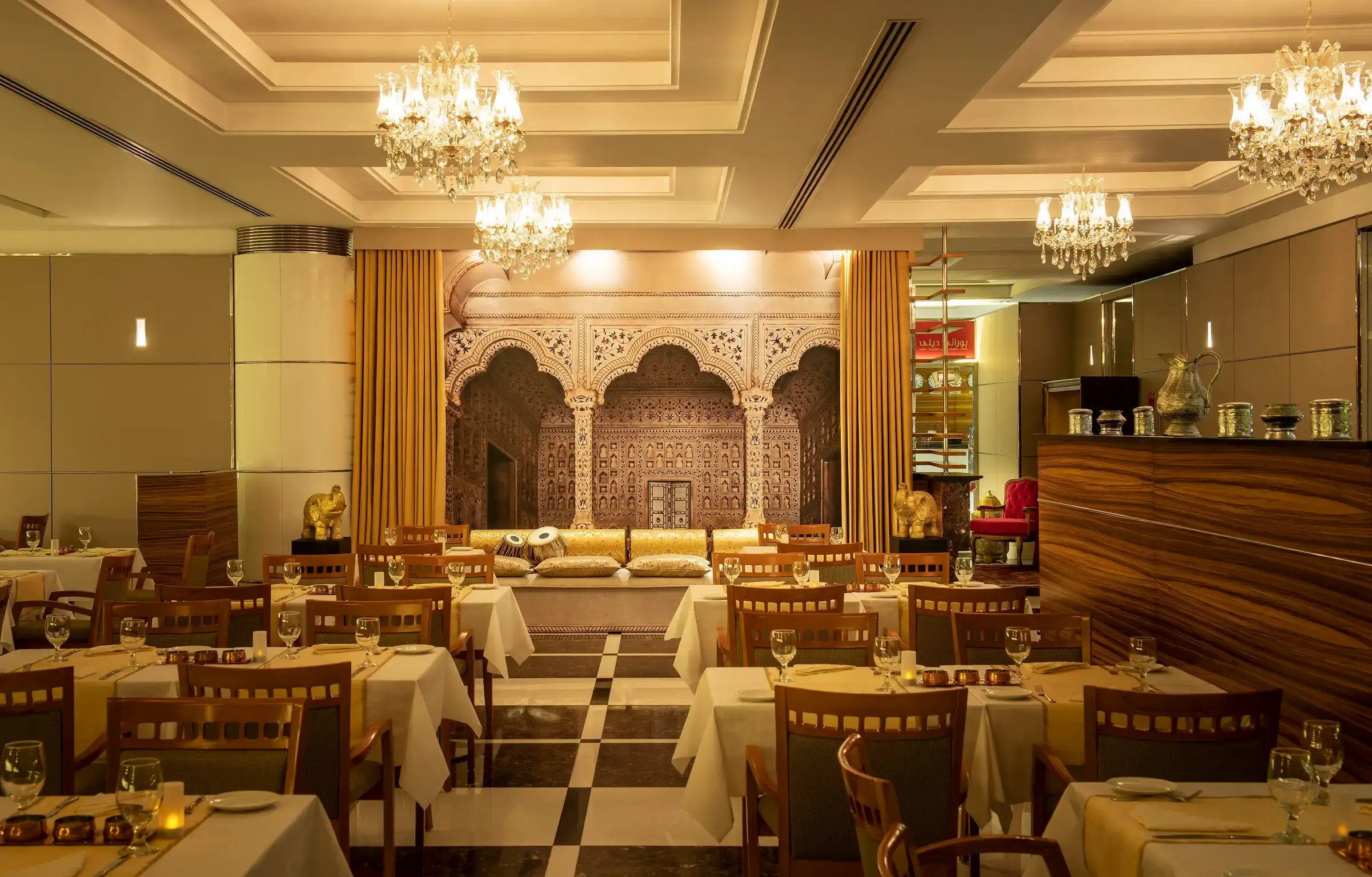 Rated #1 traveller's choice on some of the most well-known review websites, Purani Dilli Dubai serves an elaborate menu. As soon as you step into the restaurant when place your order, and receive it, you'd feel as though you're in your own country. Relish in the flavours of Old Delhi and embark on a culinary adventure with Chef's Special K's & B's Everyday Special.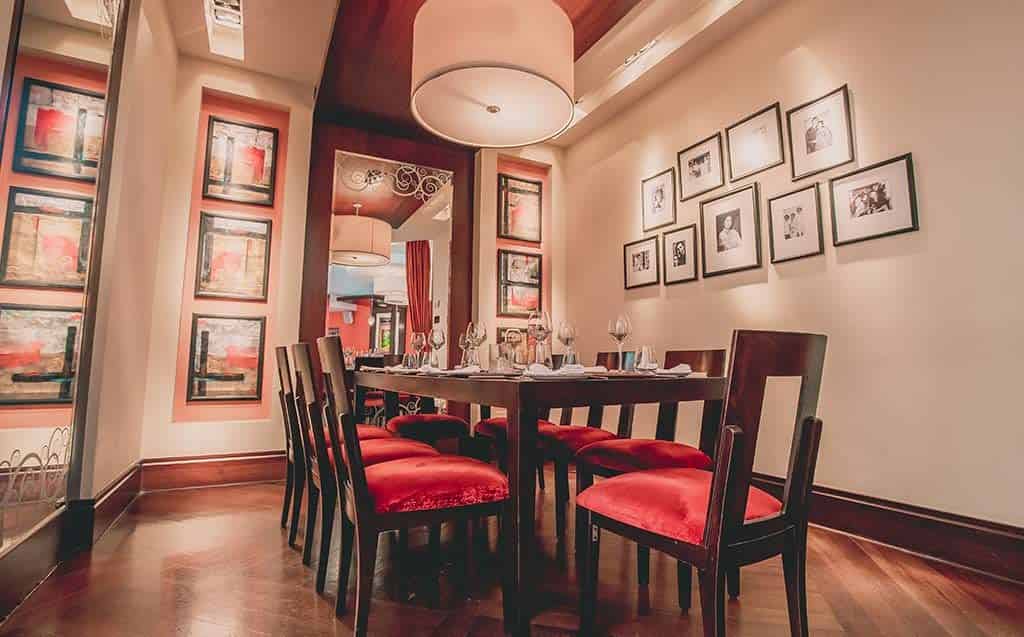 While Purani Dilli Dubai allows you to reminisce the northern flavours of India, Asha's is known for its ever-so-amazing blend of all-India flavours. This restaurant goes the extra mile to make customers feel at home, from biryani and kebabs to chaat and cocktails. A unique addition to its authentic flavours is its vibe. Whether you visit for lunch or a cosy dinner, you enjoy your meal with songs of legendary singer Asha Bhosle playing in the background. If you did not guess it yet, let us disclose that this restaurant belongs to India's melody queen, Asha Bhosle herself.
Signature by Sanjeev Kapoor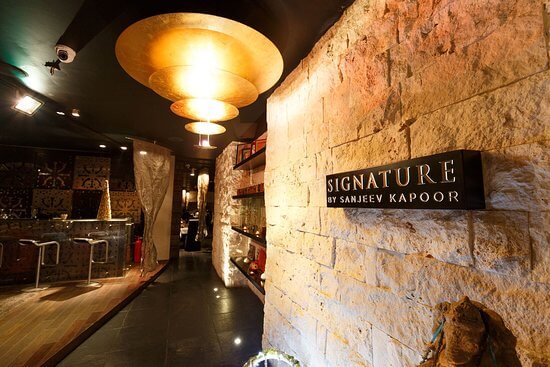 If you're an Indian, that too, a foodie, you surely know Sanjeev Kapoor. The 'Khana Khazana' chef owns a chain of restaurants in Dubai and other parts of the world. Like every restaurant he owns, Signature by Sanjeev Kapoor offers an incredible menu. It comprises some of his famous dishes along with international wines and spirits. It is the number one choice for locals to dine in, and for tourists, it is a must-visit place to enjoy their favourite Indian cuisine. Referred to as the best Indian restaurant in Bur Dubai, it promises world-class services and sinks into its avant-garde ambience. 
Best Asian Restaurants in
Bur Dubai
Ask anyone to list their favourite cuisines, and most of them will name Asian as one of them. Why? The smart cooking techniques and the clever use of ginger, garlic, rice, chillies, onions, sesame seeds, and soy. This is your Asian food. Bur Dubai has plenty to offer for those who have an occasional craving for this cuisine. 
Here's our list of top Asian restaurants: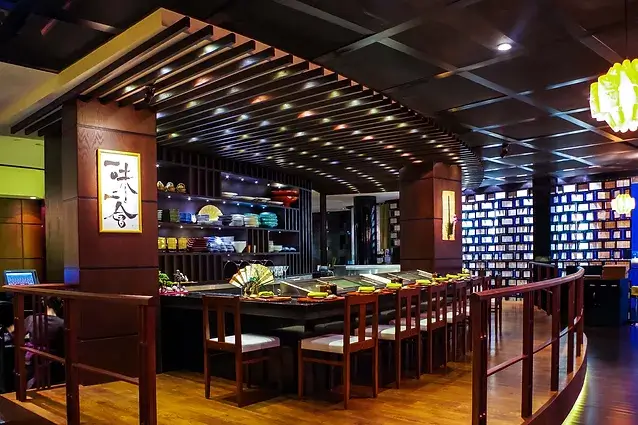 The meaning of Tomo is 'a long time friend'. The restaurant and its ambience reflect exactly that. With a lavish menu, authentic Japanese cuisine, and gorgeous views, TOMO ticks all the boxes on your Asian food bucket list. They also have a stellar wine selection and other drinks like Saké and Shōchū. 
What allows TOMO to stand out from other best restaurants in Bur Dubai is that you get to enjoy the greatest rooftop dining experience here. Additionally, the staff's hospitality is sure to win your heart. This is one restaurant that promises an original Japanese dining experience with low tables and mats on the floor.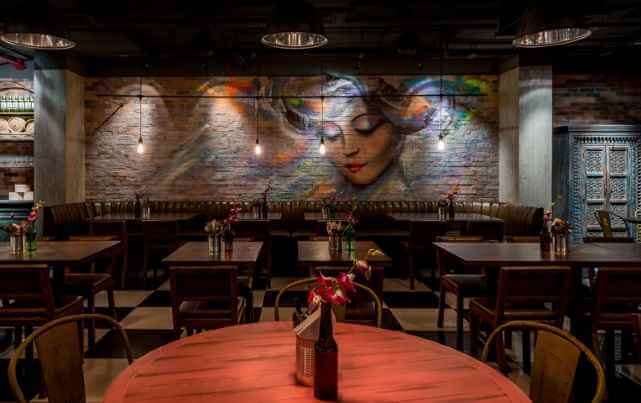 Offering both Dine-In and Takeaway, Miss Wáng is a pan-Asian restaurant and bar. Their menu takes you on a journey across Asia with cuisine from all over, including India, Japan and China. 
Besides food, you get to relish live music by talented locals, fun-filled karaoke sessions and comedy night; under a single roof. 
When visiting the first time, you can choose anything from Ramen, Yakitori Chicken, Sui Mai and the Dynamite Shrimps that make for customer favourites. 
Asia Kitchen By Mainland China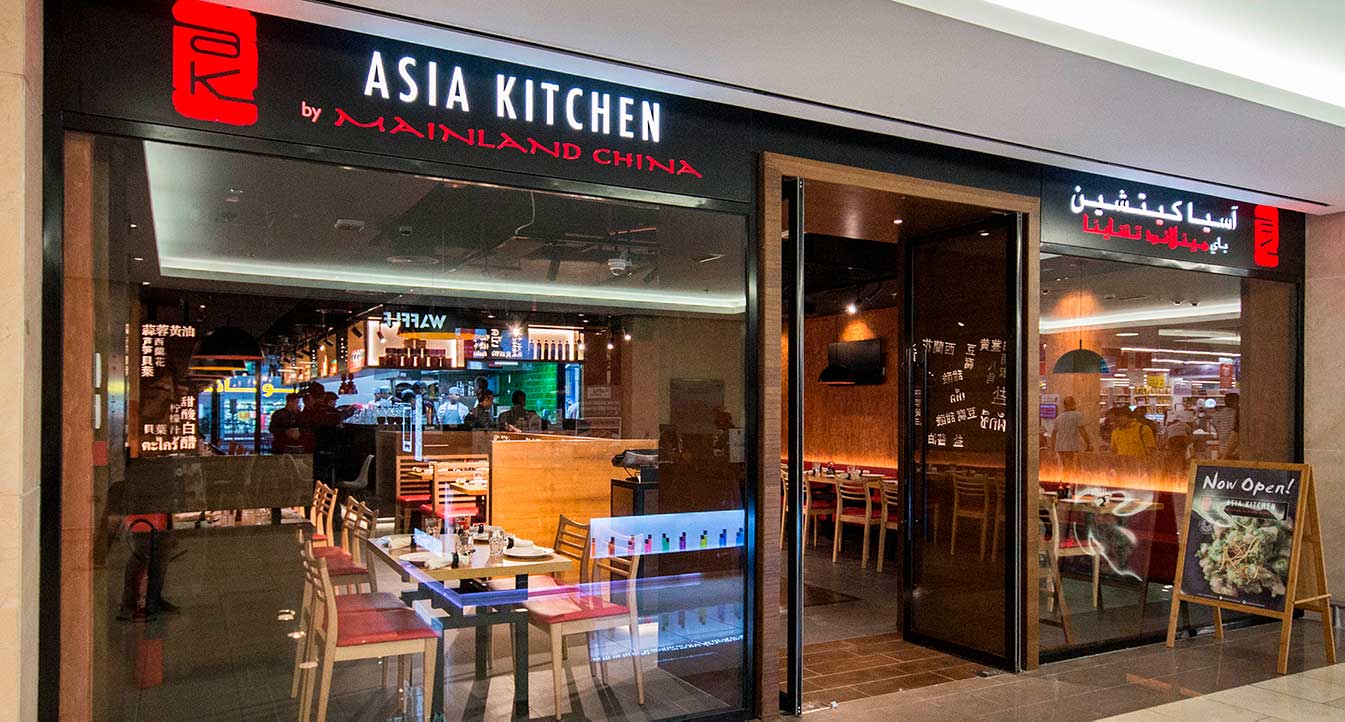 Looking for a restaurant with a casual ambience for lunch and dinner with friends? Asian Kitchen by Mainland China is just the place to be at. With inspiration driven by travel and a passion for diverse cultures, the restaurant provides an extensive menu of culinary pleasures. They use market-fresh ingredients to serve customers homemade dishes they yearn for. The menu features a wide range from mouth-watering Indonesian Nasi Goreng to delectable Bao Buns and Har Gow. However, Sushi Boat with assorted slices of fresh fish is a must-try in Asia Kitchen, one of the finest restaurants in Bur Dubai. 
Best Restaurants for Arabic Food in Bur Dubai
Middle Eastern or Arabic food tops the list of flavourful cuisine in the world. Who doesn't like Falafel, hummus, and Shawarma? When in Bur Dubai, you cannot afford to miss out on these flavours and check out the best Arabic restraints. So, here are some gems you must check out.
Al Khayma Heritage Restaurant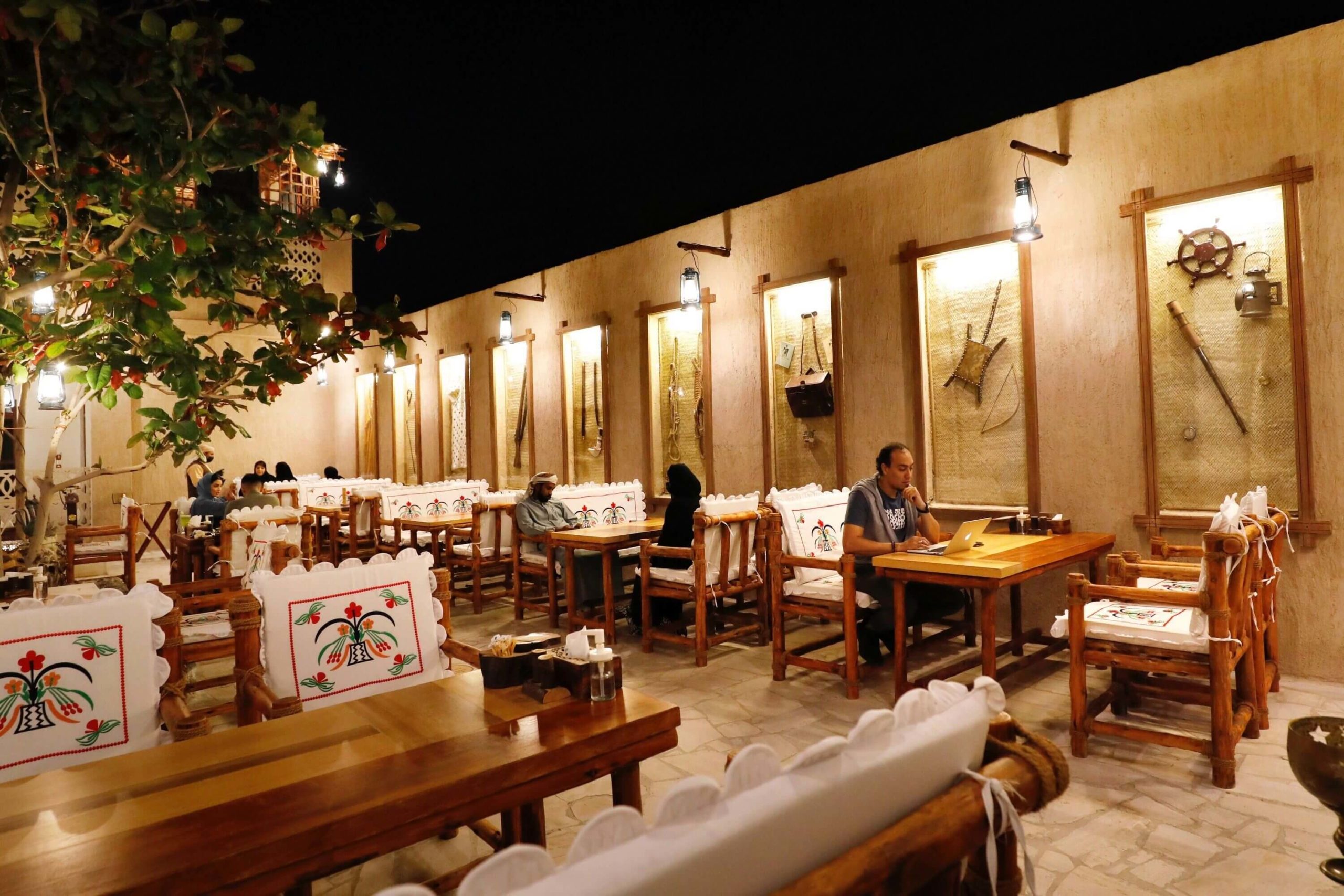 Set in a beautiful courtyard, Al Khayma Heritage Restaurant offers a traditional feel accompanied by live music to the customers. It is the ideal place to refresh and recharge after a long shopping spree at Bur Dubai. While they serve a vast menu of Middle Eastern delights, the show's star is their Lamb Machboos. 
Here, the portions are considerably generous, and the quality is unparalleled. This is one restaurant in Bur Dubai that deserves all the accolades for truly catering to your cravings for Arabian food flavours.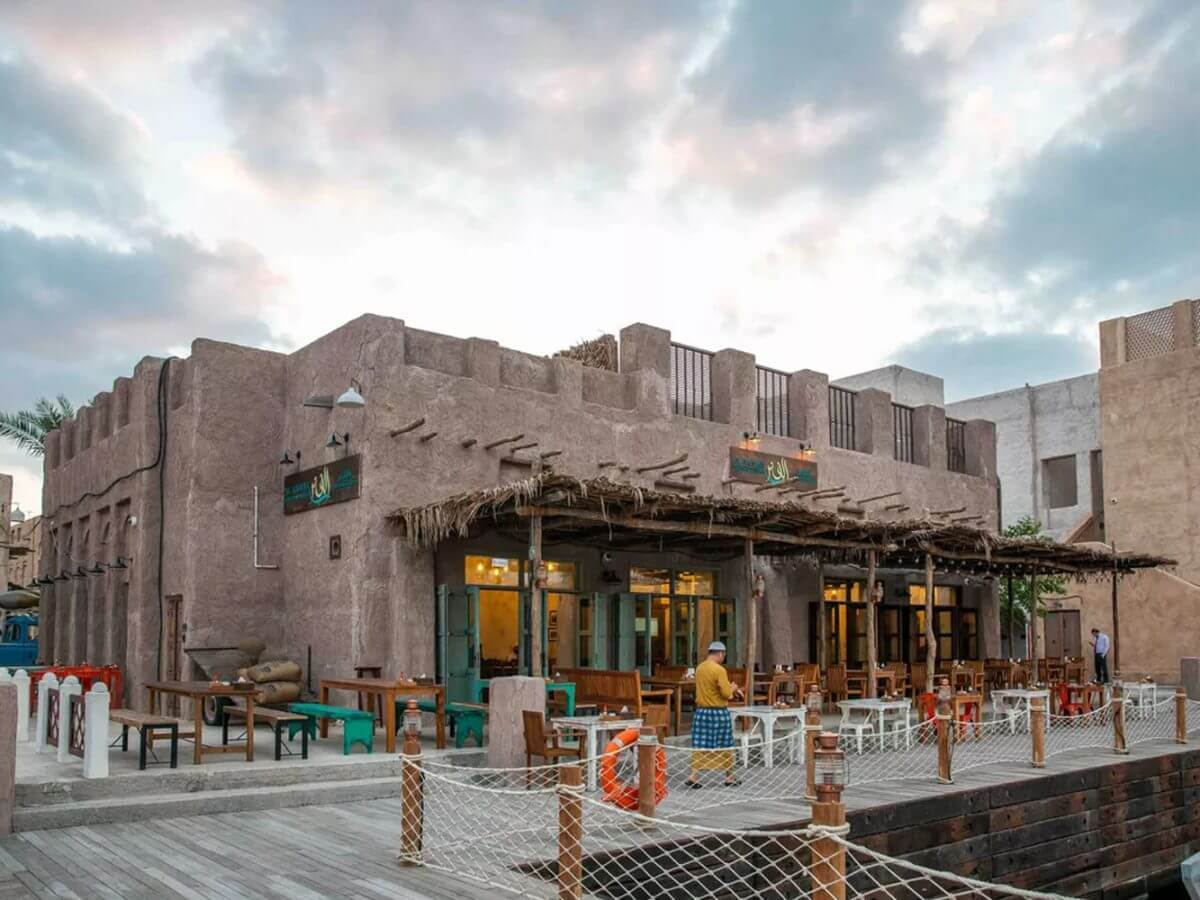 Al Fanar Seafood Market lets you taste real Emirati food and appreciate authentic Emirati "old Dubai" architecture. With a lovely view of the park and a seating capacity of 500 seats, Al Fanar is the largest seafood restaurant in the United Arab Emirates. The sumptuous menu is deeply influenced by the season's freshest ingredients enhancing the taste of the dishes.
If you get overwhelmed with choices, try The AL FANAR SPECIAL TRAY with grilled sea bream, prawn biryani, and deep-fried fish roe to satisfy your palate. The One Pot Stew with different flavour sauces like Emirati Saloona, White Sauce, Indian Curry, Butter Lemon and Mediterranean Sauce is also a hot favourite. All in all, Al Fanar makes for an excellent spot to indulge in mouthwatering food and beverages.
Special Mentions
La Serre Restaurant – It is a Parisian-style café with an upstairs restaurant, best suited for breakfast, light meals and Mediterranean dishes.
Bamboo Garden Restaurant – It is an ancient Chinese Restaurant known for its spicy and tangy menu. 
Antique Bazaar Restaurant – An award-winning restaurant located in Four Points by Sheraton is a premium Indian restaurant. It has luxurious furnishings and an extravagant menu that also includes thalis.
Ossiano – It is an illustrious underwater bar and restaurant offering floor-to-ceiling views into a giant aquarium.
To Conclude
It's no secret that Bur Dubai plays host to wonderful culinary talent. Therefore, there is no lack of options for eateries here. Here's hoping you liked the above-mentioned list and will give some of these options a try. You don't have to look for a vegetarian restaurant in Bur Dubai if accompanied by a vegan/vegetarian friend. All the restaurants on our list offer an incredible veg menu as well. 
Stay tuned to our blog section for more updates on food, travel, events, and entertainment in UAE. 
More Useful Articles for You :
Frequently Asked Questions (FAQs)
What are the best family-friendly restaurants in Bur Dubai?
Doors Freestyle Grill - Steakhouse, La Tablita Dubai and Sufra Restaurant are the top names for family-friendly restaurants in Bur Dubai.
What are the best Restaurants in Bur Dubai for couples?
Bur Dubai has no shortage of restaurants, but if you're looking for couple-friendly options, we'd suggest Skafos, Enigma, Tomo, Eve Penthouse & Lounge and Solo Dubai.
Which restaurants are open for dining in Bur Dubai?
The most famous restaurants in Bur Dubai that are open for dining include Signature by Sanjeev Kapoor, Raj Mahal Restaurant and Habet Barakeh Restaurant.
What are the most famous restaurants in Bur Dubai?
Bur is home to restaurants from all over the world; the most famous options include Al Khayma Heritage Restaurant, Tomo, Chili's and La Serre.
What is it like to live in the Bur Dubai Area?
Bur Dubai offers a more Middle-Eastern feel than other newer communities in Dubai. It has fantastic shopping streets, souqs, restaurants and an abundance of amenities that make it one of the most desirable residential neighbourhoods.
Where else can I find good restaurants in Dubai?
Other than Bur Dubai, you can find some outstanding restaurants in Dubai Marina, Jumeirah Lake Towers (Jlt), Al Barsha, Business Bay and Palm Jumeirah.