iPhones are amongst the most sought-after gadgets in Dubai and for this reason, every new iPhone series witnesses a long queue. The new iPhone launches also experience major sales in Dubai. Dubai's iPhone prices are buyer-favourable and that is the sole reason why people prefer to buy an iPhone in Dubai. The good news is, Apple iPhone's Dubai prices are comparatively less than in many other countries. Moreover, the cherry on the cake is, both, residents and visitors Buy an iPhone in Dubai at a very less price. For this reason, a number of visitors buy Apple products during their visit to the UAE as they cost less than many other markets in the world. 
When compared, the rate of Apple's products is cheaper in the UAE than in many other countries like France, the UK or even India! Now when we know the fact that iPhone costs less expensive in Dubai, let's find out the reasons behind the intriguing fact!
Does it Cost Less to Buy an iPhone in Dubai?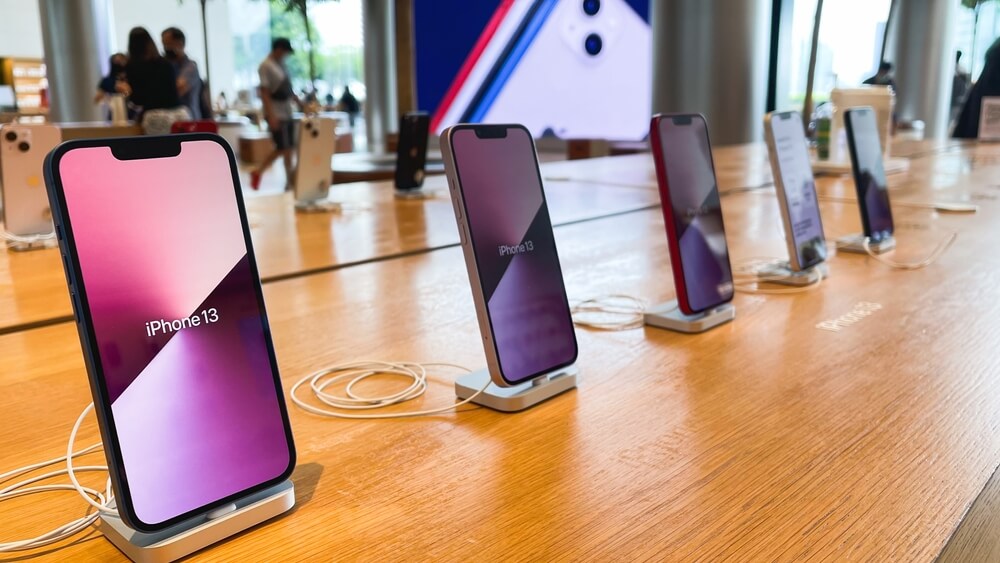 The comparison of iPhone prices on Apple's official website has revealed that the iPhone 12 and iPhone 12 Pro are 14% and 23% more expensive in India than in the United Arab Emirates. 
Similarly, if UAE residents buy iPhone 12 Pro or iPhone 12 from the UK then they will have to pay an extra 13% and 14% respectively. The reports of tax consultancy say that the higher tax prices in the UK and India are the definite reason for the increase in iPhone prices in these countries. Like all established companies with global outreach, Apple also has its pricing policy which differs from market to market. The other major factor that impacts the iPhone price is currency fluctuation.
Take a Trip and
Buy an iPhone in Dubai
and Still Save Money!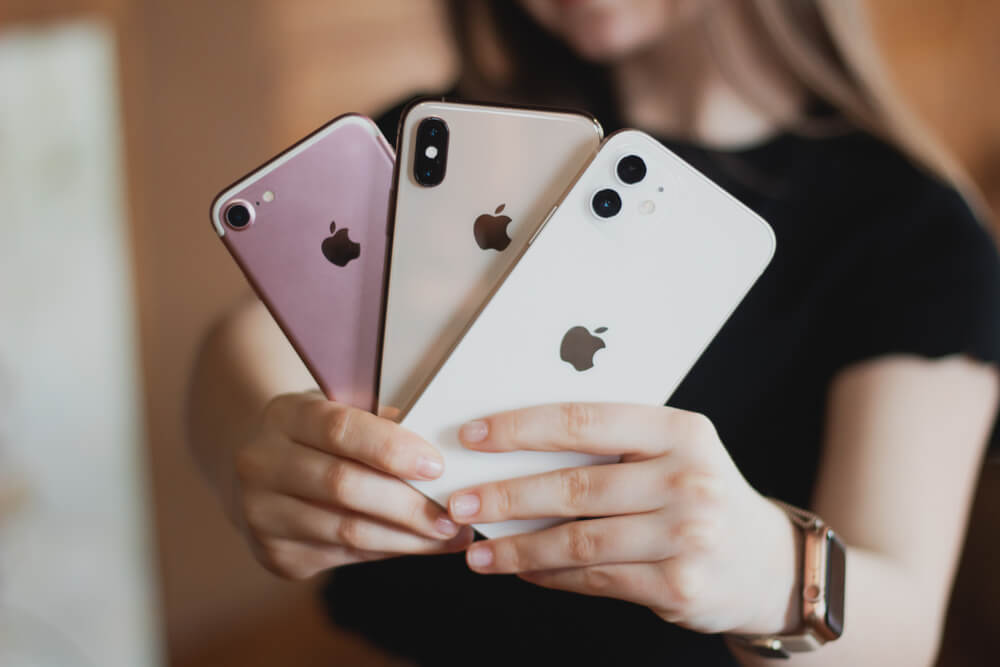 Your trip to Dubai can turn profitable to you if you plan to buy an iPhone in Dubai The base variant iPhone 12 releasing price in India which is for 64 GB was Rs. 79,900 and the releasing price for the base variant of iPhone 12 pro which was for 128 GB cost Rs. 1,19,900. Thus, this is not something shocking, considering the earlier trends. The pro models of an Apple Phone are always released with a fancy price tag.  
To add to the woes of iPhone lovers who look forward to buying an iPhone 12 pro, this is obvious that the iPhone 12 Pro is more expensive in India or the UK than in many other places of the world. For example, Dubai sells iPhone 12 pro 128 GB for AED 4,199 which is INR 85,655 in India. The price for iPhone 12 pro is comparatively less in Dubai than from India or UK. And it is cheap enough that you can actually fly to Dubai, buy an iPhone and still save money. This is one of the reasons why people buy iPhone in Dubai, be it the locals or the visitors. Everyone is part of the queue whenever Apple launches a new iPhone. 
Let's trace this with an example for a better understanding :
The price of the iPhone 12 Pro (128 GB) in Dubai is INR 85,655. In Dubai, it costs Dh 4,199 and when you convert the Dirham to INR it will cost down about INR 85, 655 in India. 

It means you can book return tickets to Dubai and buy an iPhone for a cheaper price than in India. And surprisingly, still save money. 

The approximate flight ticket rate from India to Dubai is around INR 18,000. Now add INR 85,655 (iPhone 12 Pro price in Dubai) and INR 10,000 as a miscellaneous expense. The total sum will be around INR 1,13,655 and you will still end up saving around INR 6,245.
What Factors Affect iPhone Pricing in Different Countries?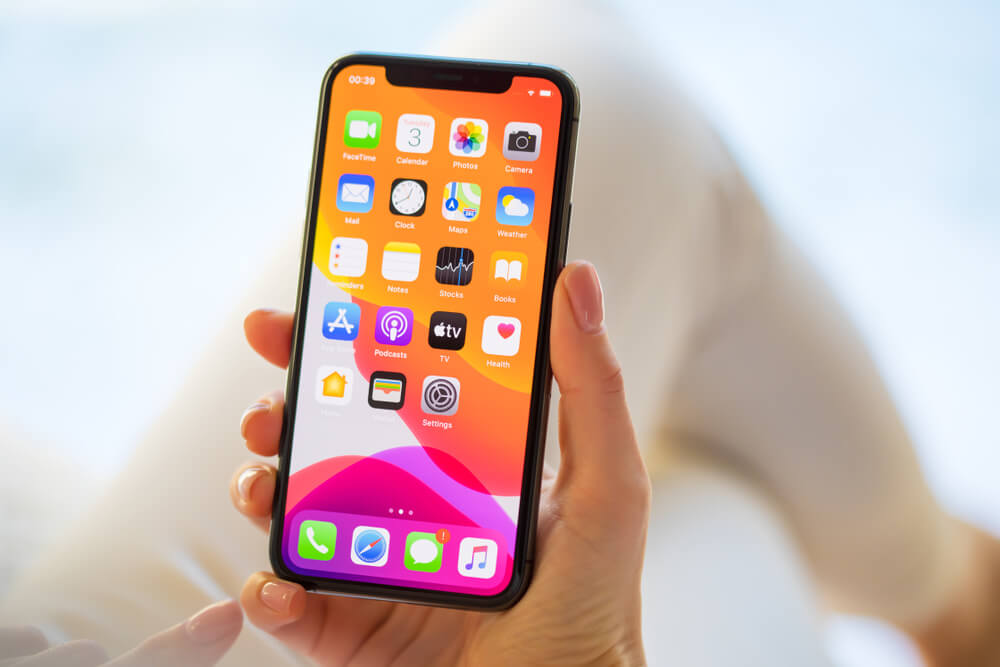 Every year, Apple launches an iPhone that becomes popular among users instantly. The craze among iPhone buyers in Dubai extends beyond residents, including travellers who pay a visit here. The visitors who came from India and Africa to grab the best iPhone deals in Dubai saw a monumental jump in their sales graph. Currency fluctuations and tax policies are the major factors behind the same. Compared to India and France, Dubai truly has strong selling advantages as their taxation policy does not permit the selling price to be much higher than the market price. Unlike in countries like the USA and Japan, where the Apple iPhone is costlier than its market price. Once again, this highlights the difference in tax mechanisms in these countries. 
At the time when the iPhone 11 Pro and iPhone 11 were launched on the Apple portal, the price in India was comparatively higher than in the UAE, with 23% and 14% of the respective margins. As per the experts, it is revealed that Apple follows a different set of pricing policies that cause the selling price to differ from country to country. So one can understand the chronology as the iPhone 11 costs 13% higher in India than in the UAE. Whereas, the same model will again be cheaper in China and the USA. 
Another solid reason why the iPhone best price in Dubai is found in its manufacturing units. The USA has the highest number of manufacturing units set in different regions. Whereas, India is certainly in a progressive stage to have apple manufacturing units. This could be a great reform in the market to lower the selling cost of iPhones like in Dubai. Having said that, the third person or middleman selling method is adopted by the Apple company, which encourages the selling price vigorously. For every other reason, Apple has built a USP of expensive and exclusive products since its start. That is why the brand always tries to set prices higher in terms of the competition. It has made iPhone mobile phones an accessory of richness and class. 
It's Official : iPhone 14 Pro and iPhone 14 Pro Max Have Arrived
The iPhone 14-series is setting itself up to be yet another paradigm shift for the iPhone line-up, and 2018 is looking to be rather excellent for Apple. iPhone mini is no longer available instead, Apple unveiled the iPhone 14 Plus, a larger variation of its standard iPhone. iPhone 14 Pro Max and the iPhone 14 Pro, which are effectively the same phone in two different sizes, are its crown jewels. The two premium versions also offer certain new, exclusive features and functionalities this year that aren't present on the iPhone 14 and iPhone 14 Plus, giving them an advantage over their more affordable counterparts.
Additionally, this year sees the debut of Apple's first hardware distinction between the more expensive and less expensive iPhones. The new A16 Bionic chipset will only be used in the Apple iPhone 14 Pro Max and iPhone 14 Pro; the iPhone 14 and iPhone 14 Plus will continue to run on the A15 Bionic from the previous year. Along with an always-on display feature and a new main 48MP camera system that bears the promise of significantly better phone photography, the notch has undergone a significant redesign and is now an i-shape.
The size of the two phones is the sole significant distinction between the iPhone 14 Pro and the iPhone 14 Pro Max. Actually, the few variations that are significant all come in different sizes. The iPhone 14 Pro's more compact size comes at the cost of the display and battery life, while the greatest new iPhone requires you to get used to its larger size and higher price tag. Due to its huge size, the iPhone 14 Pro Max is beyond the bounds of what is tolerable, whereas the iPhone 14 Pro is perfect for the majority of individuals.
If we could get past the size distinctions, we would notice that the two phones' designs are virtually the same. Both adhere to the third generation of the iPhone 12 design language, which restores flat frames to the iPhone. This design is anticipated to perform well. The two latest iPhones are just as sturdy as their predecessors thanks to their stainless steel frames and Ceramic Shield glass.
The key distinction is that the now-standard iPhone notch will be replaced by a new, i-shaped punch-hole on Apple's super-premium phones. This gives the iPhone 14 Pro and iPhone 14 Pro Max a more futuristic appearance and features Dynamic Island. In essence, Apple is seeking to integrate the iOS ecosystem into the punch-hole it has accepted. By dynamically resizing the space around the punch-holes, Dynamic Island displays context-aware alerts, notifications, and ongoing activities like music playback, incoming calls, AirDrops and so on.
The A16 Bionic chipset is found in the premium iPhone 14 Pro and iPhone 14 Pro Max models. It uses the tried-and-true six-core configuration, comprising two performance and four efficiency cores and is produced on a 4nm node. Apple claims that its new technology is 40% faster than the competition but doesn't really provide exact performance numbers when compared to the Apple A15 Bionic from last year.
We anticipate that both smartphones will contain 6GB of LPDDR5 RAM but we will have to come back to it later since Apple doesn't often reveal RAM amounts on the official specs pages. The native storage capacities of the iPhone 14 Pro and 14 Pro Max range from 128GB to 256GB, 512GB and even a full 1TB.
With the iPhone 14 Pro and iPhone 14 Pro Max, Apple plans to significantly alter the camera paradigm. Cupertino uses a far larger new camera sensor—a gigantic 1/1.3-inch 48MP one—that employs pixel-binning to combine four pixels into one and eventually produce 12MP images, as it does now, but with improved dynamic range and light sensitivity in low-light situations. Full 48MP photographs are possible with Pro RAW, but be careful to take them in well-lit conditions. we don't anticipate any variations between the two phones in terms of general quality.
Like their predecessors, the iPhone 14 Pro and iPhone 14 Pro Max are expected to have a triple camera system: in order to achieve maximum versatility, the 48MP wide-angle camera is anticipated to be accompanied by a 12MP ultra-wide and a 3X 12MP telephoto lens. However, there is a brand-new 2X photography option that employs pixel binning to digitally enlarge the scene without sacrificing resolution. The FaceTime selfie camera has been enhanced with focusing and a larger, f/1.9 aperture.
We don't know the battery capacity of the iPhone 14 Pro and Pro Max, so let's get that out of the way. Normally, these are only made public after the iPhones are sold and their sizes are revealed through disassembly, but judging by the overall dimensions of the phones the new iPhones should have batteries that are just as large as or slightly smaller than those of their predecessors due to the larger camera sensor footprint.
The iPhone 14 Pro can be used for up to 23 hours of video playback, 20 hours of streaming video playback, and 75 hours of audio playback, while the iPhone 14 Pro Max can be used for up to 29 hours of video playback, 25 hours of streaming video playback, and 95 hours of music playback. In terms of battery life, that is essentially comparable to the iPhone 13 Pro and iPhone 13 Pro Max.
The improvements of the iPhone 14 over the iPhone 13 are primarily incremental, including minor improvements to the camera and videography performance, battery life and GPU. More important improvements for the safety-conscious include the upgraded camera hardware, 6GB of memory, and the three functions that are also included with the iPhone 14 Pro and iPhone 14 Pro Max: Crash Detection, Emergency SOS and Satellite. Having said that, users upgrading from an earlier handset are probably best suited for the iPhone 14.
If you prefer a larger display size, things might be different since the iPhone 13 lineup does not include an iPhone 14 Plus equivalent. It may be preferable to wait for a more significant upgrade since the iPhone 13 is still capable of daily use and the iPhone 14 shares the majority of the most adaptable features of the iPhone 13, such as the A15 Bionic chip, OLED Super Retina XDR display, Ceramic Shield, Night mode, MagSafe and IP68 water resistance.
iPhone Prices In Dubai
| | |
| --- | --- |
| Model Name | Apple iPhone Price in Dubai |
| iPhone 10 Dubai price | AED 3,809 |
| iPhone 10 plus price in Dubai | AED 5,409 |
| iPhone 11 Dubai price | AED 2,499 |
| iPhone 11 pro max in Dubai price | AED 2,349 |
| iPhone 12 Dubai price | AED 3,399 |
| iPhone 12 pro price in Dubai | AED 4,699 |
| iPhone 12mini price in Dubai | AED 2,999 |
| iPhone 13 | AED 2,999 |
| iPhone 13 Pro | AED 4,199 |
| iPhone 13 pro 128GB | AED 4,199 |
| iPhone 13 pro 256GB  | AED 4,619 |
| iPhone 13 pro 512GB  | AED 5,469 |
| iPhone 13 pro 1TB | AED 6,319 |
| iPhone 13 pro max  | AED 4,699 |
| iPhone 13 pro max 128GB  | AED 4,699 |
| iPhone 13 pro max 256GB  | AED 5,119 |
| iPhone 13 pro max 512GB  | AED 5,969 |
| iPhone 13 pro max 1TB  | AED 6,819 |
| iPhone 14  | AED 3,799 |
| iPhone 14 pro | AED 4,299 |
| iPhone 14 pro 256GB  | AED 4,699 |
| iPhone 14 pro 512GB price in UAE | AED 5,549 |
| iPhone 14 pro 1TB price in UAE | AED 6,399 |
| iPhone 14 pro max price Dubai | AED 4,699 |
| iPhone 14 pro max 256GB price in UAE | AED 5,099 |
| iPhone 14 pro max 512GB price in UAE | AED 5,949 |
| iPhone 14 pro max 1TB price in UAE | AED 6,799 |
Conclusion
In all consensus, it is comparatively a more feasible option to buy an iPhone in Dubai. Since the price is relatively more affordable than most countries. The varying tax rates in countries across the globe play a major role in the different price ranges of Apple products. You can plan your most awaited Dubai trip to buy an Apple Mobile and still save money. Dubai is known for its infrastructure and the city has many attractions that attract visitors from all over the world. So people who wish to buy a new iPhone could plan a trip to Dubai in their Indian iPhone budget. Buy an iPhone in Dubai at cheaper rates and still save money on your budget. 
Some More Useful Articles for You :
Frequently Asked Questions (FAQs)
Is an iPhone cheap in Dubai?
The price of the iPhone 13 in Dubai is AED 3,399 which is about Rs 68,200 in India, making the iPhone 13 cheaper than Rs 11,000 in the UAE. Likewise, the price of the iPhone 13 Pro in Dubai is AED 4,199 which turns out for Rs 84,300 in India, making it cheaper than Rs 35,500 cheaper in the UAE.
In which country are Apple products the cheapest?
We have listed down the names of countries where you can purchase Apple products at the cheapest price: United States of America (USA) Japan Canada Dubai Australia
Which iPhone is best to buy on a low budget?
We suggest the iPhone 11 to buy on a low budget, even over the 2020 iPhone SE, because it is more powerful and larger for just $100 more. Apart from this, the iPhone 12 at just $700 also has a superb balance of features, design, and performance for $100 less than the iPhone 13.
Is it cheaper to purchase phones in Dubai?
Yes, due to tax rates it is cheaper to buy phones in Dubai. Many countries charge heavy GST tax and that is why the prices of phones increase in those countries. one of the major factors why the prices are cheap in Dubai is because it is a duty-free port that makes all electronic devices cheaper than most of the countries in the world.
How to purchase an iPhone in Dubai?
The best place to buy an iPhone in Dubai is from Apple's premium retailer. They offer the customer the convenience of the best price for an iPhone in Dubai through online or offline purchases.
How to order an iPhone from Dubai to India?
One may order from the best place to buy an iPhone in Dubai and get it delivered by the courier service or so with custom duty applied. Other than this, one may also carry a newly purchased iPhone for personal use and travel to India along with the receipt as proof without any further charges imposed.
How to bring the iPhone from Dubai to India?
One may ask their personal connections to bring an iPhone directly from the retail shop in Dubai to India. They may also look for some international retail agencies that can deliver the products with some extra charges applied with complete credibility.
Where is the cheapest place to buy an iPhone?
The USA offers the cheapest iPhone in the world due to the complexity of its tax system.
Is it good to buy an iPhone from Dubai?
Apple iPhone is a luxurious brand that has a set and recognised benchmark in security and good-quality camera. With every upcoming iPhone model, iPhone is said to bring new formation and some fortunate benefits to the users that secure its sale even before the product is launched with strong marketing skills.
Is it safe to buy an iPhone from Dubai?
It is completely a compatible call to take to buy a cheap iPhone in Dubai as it does not have to do anything with your fresh product purchase. Only the warranty tenure can be a problem that says only the sold site can take the responsibility otherwise no other service centres can help the buyer.
Will the Dubai iPhone work in India?
It is true that there is the best price for an iPhone in Dubai but this does not compromise the quality of the product. That means if you operate the same in any region, the cell phone will work accurately.
Are iPhone 14 and 14 pro the same size?
The iPhone 14 and 14 pro come in two sizes, i.e. 6.1 and 6.7 inches.
Is iPhone 14 the same as iPhone 13?
The thickness and camera features have been tweaked a bit in iPhone 14.
What is the difference between pro and pro-Max?
The difference between pro and pro-max is the major of a good camera resolution.