Dubai real estate market has witnessed peaks and valleys in the past year, thanks to the COVID conundrum that has led to a topsy-turvy situation. Dubai's realty sector has recovered from the back-to-back blows. It has marked an impressive recovery from the aftermath of the Pandemic. The Dubai real estate market is flourishing in 2021, by bouncing back to normalcy.
Moreover, it has set a new record for the highest real estate sales deals in the month of June this year, changing the momentum and growth trajectory of the Dubai real estate market. This represented the highest sales volumes since December 2013, with 6,388 transactions and a cumulative value of Dh14.79 billion. The year-to-date total value of transactions touched Dh61.97 billion as per reports. 
Monthly sales transactions in Dubai real estate market are skyrocketing, going up by a whopping 44.33% in June 2021 as compared to May 2021 by volumes. Values of transactions also increased by 33.2% for this record-breaking month. There is a sense of hope and optimism buoyed by realty developers due to high pent-up demand and sale, timely government stimulus in the form of visa reforms, successful vaccination drives and economic stimulus packages.
Things should be rosier in 2021 for the Dubai realty market since the Emirate's GDP is forecasted to witness a positive rebound by 3.5% this year followed by 2.5% growth in 2022. Super-prime housing markets in Dubai have rebounded positively as well, indicating the beginning of a positive stretch for the realty industry as per experts and Dubai property news.
Luxury home sales figures have already surpassed the total volumes for 2020 with tourism and other economic activities recovering over the last 6 months. This has also been made possible by one of the swiftest vaccination campaigns in the world. Beyond this, 2021 has witnessed the big-ticket and ultra-luxurious deals in the super-luxury Dubai real estate market segment. 
Real Estate UAE Witnessed Highest Property Deals in 2021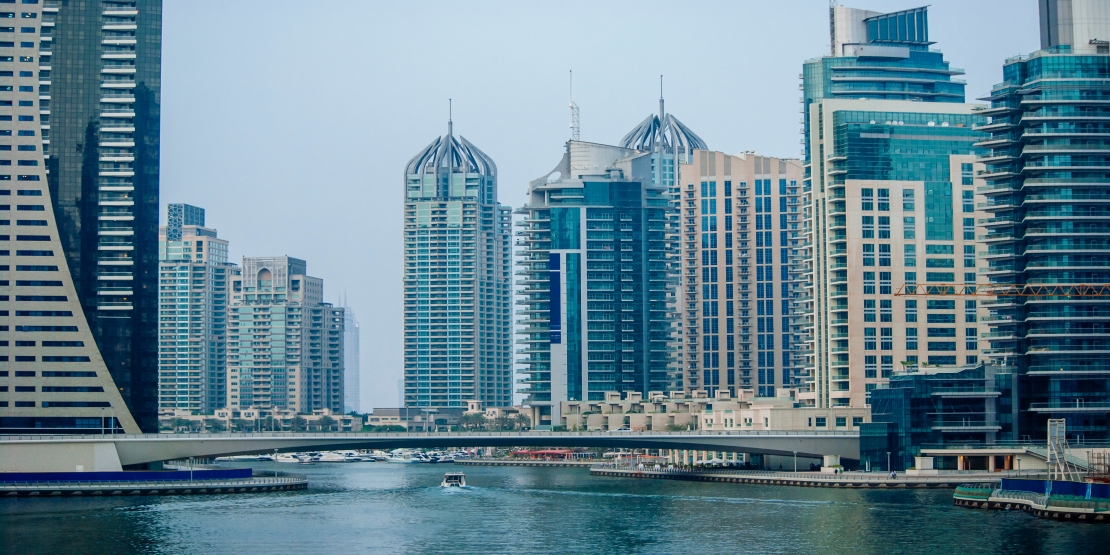 As we have mentioned earlier, Dubai's real estate sector has witnessed soaring growth. To dig deep, Palm Jumeirah features strongly in the list of the most preferred prime residential zones for buyers. 7 out of 10 transactions in H1 2021 were seen in Palm Jumeirah as per the latest studies and reports. The four highest-paid deals were seen in 2021 for properties in Palm Jumeirah, hovering between a whopping Dh119.5 million to Dh89.18 million. The 5th most expensive and exorbitant transaction was observed for a luxury villa on the Bulgari Resort within the Jumeirah Bay Island for a massive Dh87.5 million. 
The sixth biggest transaction covered a luxury villa in Palm Jumeirah for a massive Dh81 million and this was followed by another transaction of Dh72.38 million for properties situated within the Emirates Hills. The 8th and 9th highest real estate transactions were also recorded for a couple of Palm villas while the 10th most expensive villa sold for a high Dh68 million in the Emirates Hills neighbourhood. These studies took several prime zones into account including Arabian Ranches, Business Bay, Al Barari, Arabian Ranches, Dubai Marina, Downtown Dubai, Jumeirah, Emirates Living, Jumeirah Beach Residence, Jumeirah Golf Estates, Jumeirah Islands, Palm Jumeirah and Jumeirah Lake Towers. 
Dubai Property News: Industry Findings and Expert Opinions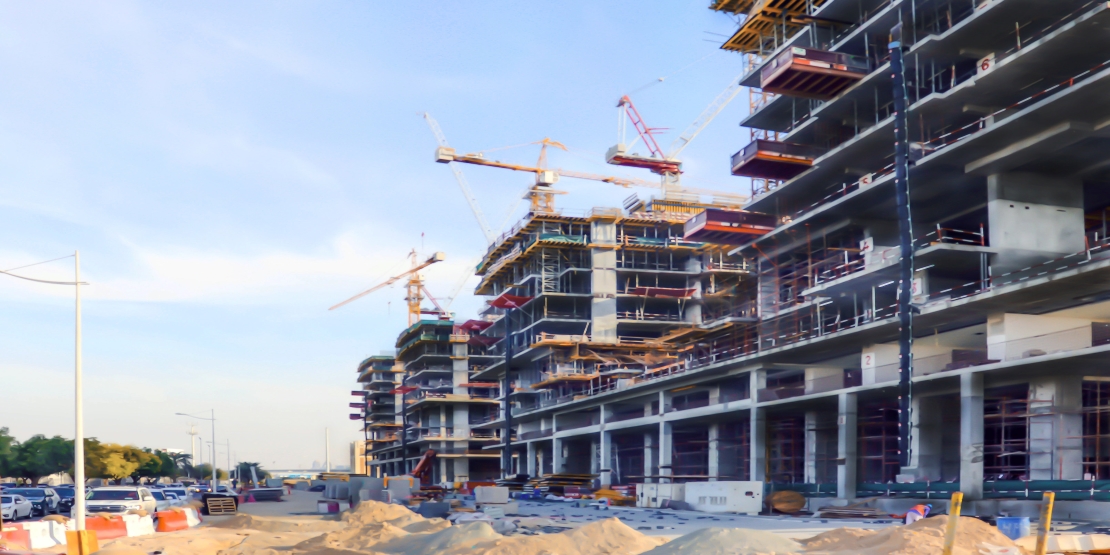 The UAE economy has remained resilient after COVID-19 and this has attracted sizable capital from several global markets, particularly from England, Europe and America as well. This sky-scraping growth in HNWIs will be a growing trend as per experts and this will lead to a significant upsurge in demand for properties in the luxury and ultra-luxury segments all throughout 2021 to 2022. For Q2 2021, the Dubai prime residential space witnessed around 681 apartments and 818 villa units being sold with total sales volumes standing at Dh16.7 billion. This indicated growth of 43.8% in sales volumes. A positive buyer behavior led to an upsurge in prices by approximately 1.4%. 
For Q2, the top 5 areas by way of sales volumes were Palm Jumeirah with Dh4.2 billion, MBR City with volumes of Dh2.43 billion, Downtown Dubai with sales figures of Dh2.41 billion, Dubai Marina with sales figures of Dh1.58 billion and Emirates Living with sales volumes of Dh1.43 billion. The luxury villa segment saw relative stability with average pricing standing at Dh8.04 million in the second quarter, indicating a lower threshold by just 1.65% as compared to the previous one. Yet, the sales figures for luxury villas at Dh5.9 billion in Dubai have gone up by a handsome 48% as compared to the earlier quarter. This clearly shows the high interest of buyers in villas as continuing from Q1 and the end of last year. 
Sales volumes went up by a decent 25% for apartments in super-prime zones, touching Dh8.2 billion. Average prime apartment prices now stand at Dh2.1 million approximately. There were 4,832+ realty transactions whooping around Dh10.97 billion or roughly $3 billion throughout April 2021, indicating the highest pinnacle achieved in the last four years. A majority of units sold were secondary villas and apartments although demand has recovered swiftly for off-plan housing units. Strong home ownership demand in the UAE has been boosted by the pandemic as well, making more people stay at home or follow social distancing regulations. A price decline and attractive deals on mortgages are also spurring overall demand. 
Popular Micro Markets As Per DLD Findings
DLD (Dubai Land Department) has issued data that clearly indicates how several buyers are forking out money for homes nearer the beach along with those which are well connected to public transportation networks in Dubai and major restaurants and shopping malls alike. Areas a little away from the city centre are witnessing price trends of approximately Dh500,000 less for an average unit. As of the 1st of June 2021, real estate units in Marsa Dubai District, within the Dubai Marina zone, topped the transaction list. The area had 34 transactions within less than just 24 hours in a single day as well. Units sold were majorly apartments with overall residential sales volumes touching Dh82.4 million. 
Other popular units included Al Thanyah Fifth and off-plan housing units priced over Dh400,000 are still being delivered here. Total transactional values are already touching Dh16.6 million while Al Merkadh had Dh24.17 million worth of properties being sold in a single day as well. Other toppers included Al Barsha South with Dh13.63 million and Burj Khalifa with Dh38.8 million of transactions. Other popular micro markets included Palm Jumeirah (Dh23.84 million), Al Hebiah (Dh11.56 million), Business Bay (Dh6 million) and others. 
Wrapping Up
UAE realty developers are optimistic about the future of the Dubai real estate market in Dubai. Realty developers of Dubai are all set to get the best bang for their buck as they want to leave no stone unturned. There is hope for revival in the next quarter as all eyes are on the progress of the vaccination drive. As of now we can only wait and watch with bated breath as to how the future months will unfold.