Is investing in real estate worthwhile? Let us tell you, real estate property is a great investment source and acts as a corpus fund in times of financial distress. Real estate investment can bring about an ongoing passive income and it could be a healthy long-term investment if the value of the property escalates over time.
Property investment involves the purchasing, ownership, property management, rental, or sale of property for profit. The property is an asset that is formed with limited liquidity as compared to the other investments just as bonds or stocks that publicly trade in financial markets. Also, property investment is capital intensive where capital is gained via mortgage leverage, thus, it is excessively cash flow dependent. However, it is imperative to understand and manage these factors since making investments in the real estate sector is risky.
Pros and Cons of Real Estate Investment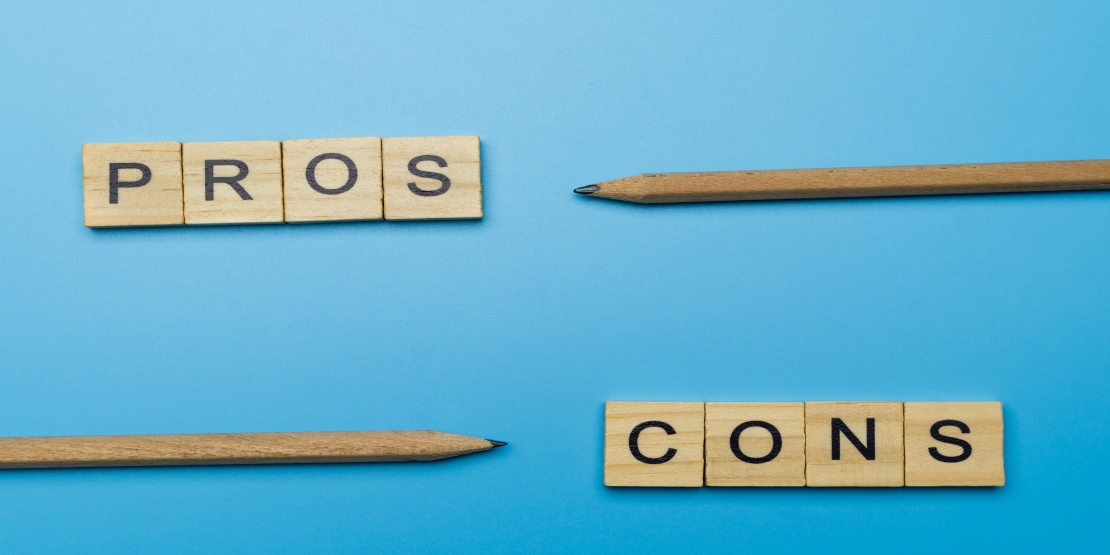 There are several pros and cons when you look out to invest in real estate and it is essential for an investor to weigh up the advantages and the risks before deciding on a property purchase in Dubai. The more knowledge you have about the real estate market the lower risk you will face. In this article, a few pros and cons are outlined that you must beware of before you invest in real estate property. Also, this knowledge will direct you on a bright path so that you will know exactly whether the property is for you or not.
Pros of Property Investment:
Real estate is a stable investment- Purchasing property is always considered as a long-run investment since it has proven to be a stable investment in the market over a period of time. Property is a reliable investment when compared to the other markets. Yes, the real estate market faces many ups and downs but as a whole, it tends to be very less volatile when compared to the other investments just like the stock market. 
Well, it is because of the fact, the property takes a bit of time to sell (and other investments like stocks and shares are comparatively easy to sell). People are more inclined towards making investments in the residential and commercial sectors.
It could generate a positive cash flow- One of the major benefits of owning a property, you can rent your property and this way you will earn both rent and improved value on your property. 
If you have planned your investment smartly you will surely have some financial backup which is considered as a positive cash flow or a passive income. With time as you pay your mortgage, you can also gain a more positive cash flow. With enough properties over time, the cash flow can fund your lifestyle and you can also quit your job.
Tax Benefits- When it comes to tax benefits, property plays a great role as salvage because you can claim several tax benefits. In case you are losing money on the property you've invested (this is known as negative gearing) you can set off this against your earning and thus protect yourself from a tax saving. You can also claim a few things such as fixtures and depreciation on maintenance that amplifies your tax savings. In most cases, you can also claim a visit or two per year to look after your accommodation although while doing the inspections.
Long-term investment (potential financial freedom)- Property is one of the most favored real estate investments as it caters to long-term investment. You can reap benefits in the future by securing your piece of land today. 
Inflation hitting the economy means the devaluation of money over a period of time. Well, it means the value of the property you have invested increases in no time, and especially if you have rented your property then the value of it is likely to shoot up. It means your cash flow will improve over time as you are getting rent that helps to balance or mitigate your mortgage.
Cons of Property Investment: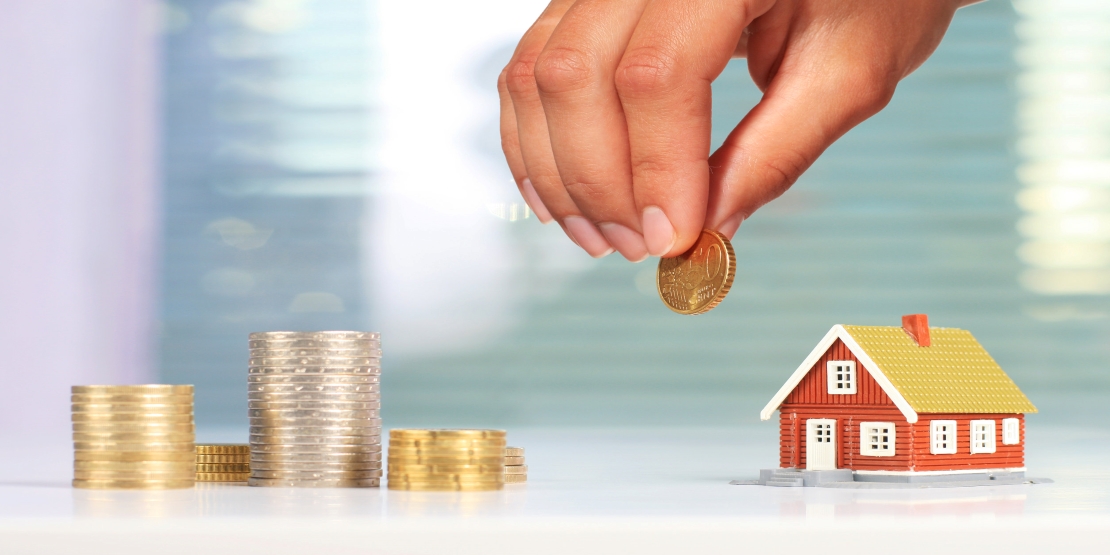 Higher entry cost- You can buy a small number of shares. You can also buy a small piece of silver or gold but real estate is something different. It costs you thousands of dollars just to buy a small house.
As you know that the price of a property is constantly skyrocketing and it equally gets harder and cumbersome to enter the property market. Due to the price of the property many investors remain out of the market which makes entry hard if one doesn't have stable finances.
A few hidden issues associated with properties- Besides the high entry cost there are several hidden issues associated with the property investment. Make sure that the property you are going to invest in is kept under high standards. Moreover, always check on its pest inspection, look over the rental application, and look through many other things. 
It is so rare that you invest in property and put it on an off mode for years. Property is something that needs proper one-time attention as there is always something left to fix in a property. If you have rented it then you need to collect rent payment every month and pay for maintenance and fixture bills. This is the main reason why most investors do not get into the real estate market. So anytime you think of investing in a property market be ready at managing all the risk factors and protect your investment from all the hidden issues. 
Less liquidity- If you have invested in shares then you have extreme liquidity as you can sell them at any moment you need to. But real estate always takes longer to sell out in the market. Property depends on one demand and other perspectives like location or build-up type, but shares are not based on any such criteria. Less liquidity is one of the cons of real estate investment as it does not ensure access to your invested money like other investments in the market.
Huge strain on your cash flow- As you know that real estate is a long-term investment, thus, an investor will often have a mortgage loan to pay off. Thus, cash flow doesn't remain the same due to changes in regular routine like vacancies for rent or growing interest rates. These unpredictable changes put a huge strain on the cash flow.
Do's and Don'ts of Property Investment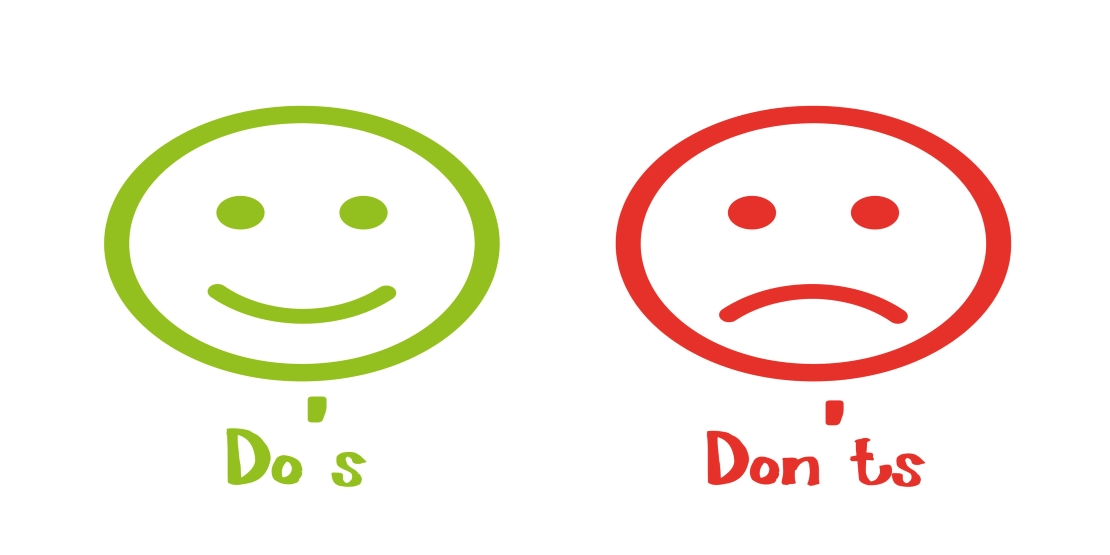 Real estate investment is not all lollipops or rainbows, there are some drawbacks related to property investment that you can beware of, considering the below mentioned do's and don'ts.
When you own a real estate property with the purpose of investment, it might need you to do a little more planning and research. Besides the research, there is a lot more that will make your investment fruitful in the future, below are some things that you must keep in your mind. 
Do check your plan first- An investment plan is always goodwill and good deed especially when you invest in the right property as real estate promises fruitful benefits. However, only when you smartly invest in a property whose prices will surge high in the foreseeable future. Thereby, invest in projects that seem promising and are worth a penny. 
Contact with a real estate dealer- An investment in property should be done carefully as it is not of instant use but definitely for future security. Your family members or friends could advise you according to the current market condition but cannot make any predictions on how the real estate market will react in the foreseeable future due to its volatile nature.
Consider it as a thumb rule, approaching an expert could help you invest in a perfect property for the future. An expert knows the current market condition and has more capability to predict the future – considering all the perspectives of the future. Make sure you tell all your property-related plans to the expert before taking any decision. For example, whether you want to live in the house you buy or you are planning to rent it out.
Old may not be gold when investing in a property- Making an investment into an old property might need heavy maintenance due to the renovation factor. On another note, it might also fall back in terms of advanced equipment and amenities. For a rental motive, a new property would have a certain regular monthly rent probability in the present, and also such properties promise better returns on the investment you made in coming years.
Don't rush in- Never rush your decisions while buying a property in a real estate market with the purpose of investment. Always consider all the factors that include price and future perspectives of the property. Do not rush into the very first property you like only because you do not have to reside there. It needs an in-depth inspection to choose a property for investment.
Do check your cash flow- Before you even think of investing in real estate, check your cash flow first and make sure you pay a large amount of total investment as your down payment. Doing this will make sure you won't pay higher interest on your home mortgage.
Keep the burden in check- The bigger the loan, the bigger the additional monthly cost you need to pay. It will obstruct your future investment plans in a high-return ticket. 
It is better to invest your money in different properties in spite of concentrating on a single property. An investor can always distribute the investment in various properties according to their budget. A mix of commercial and residential real estate is much better if finances permit.
Don't expect easy and fast returns in the real estate market. Since the benefits of property investment are probably obtained in the long run.
Do not invest all your money at the same time in different properties until you have enough financial stability or backup. The reason why experts suggest not to invest all at once is that cash flow is limited once the money is invested in property. It is important to be wise before you choose any real estate property. You must invest in another property only when your first investment starts to generate income. 
Always consult with expert property agents or regular investors who have good knowledge of the real estate market if you are new in the field. Asking for a bit of legal advice and the assistance of a specialist proves high-yielding in the future.
Do make sure you gather all the information from reliable sources. It is good to address the experts, financial advisers, or proficient business analysts, who are well informed, knowledgeable and experienced about the property market. Since the expected property price change in the real estate market influences the decision of investment. 
In a Nutshell
Real Estate property investment has always been a profitable option, especially in UAE, which is already popular for its infrastructure and architecture. Real estate attracts many investors to build wealth by investing in the property because it promises good returns. People invest in property due to various reasons such as stable income (from rentals), portfolio diversification, higher returns. Thus, here are a few dos and don'ts mentioned above which can help you decide whether to invest in real estate or not. 
FAQs
What should I look for when investing in a property?
Here are a few things to look at when investing in a property: Capital growth, the growth in the value of the property over a period of time Rental demand and yield Location of the property Type of property Age of the property Features of the property
What is a 5 rule in real estate property investment?
The 5% rule in property investment is all about spending. It is a rule that states, you should expect to spend five percent of your complete income on property maintenance and repairs.
Why should we invest in property?
There are numerous advantages of property investment. One of the major reasons why you should invest in the property includes, return on your investment: You can enjoy constant returns via rental yields of your investment properties. Apart from return and rent - the tax benefit is another major reason why people invest in real estate.
What are the disadvantages of investing in property?
Disadvantages of property investments: Liquidity, the very first risk factor that one sees while investing in real estate. Real estate properties are not simply flexible or liquid just like stocks or any other investments where people can withdraw money anytime they require: High cost Heavy maintenance Possible liability Interest rates Problematic tenants