Counted among the greatest centers in UAE, Sharjah Aquarium is owned by Sharjah Museums Authority. Considered a world of wonder, the aquarium covers an area of 6,500 sq. meters. It also consists of 20 different kinds of aquariums on two floors consisting of various creatures. 
This Aquarium is home to more than 150 species of marine creatures that reside in Arabian Gulf waters. There are various species for you to observe and fascinate such as elusive moray eels, docile reef sharks, seahorses, and clownfish. It also includes sea creatures' habitats such as coral reefs, rocky shores, Al Khan Lagoon, and mangroves. 
For holistic information about the breath-taking Sharjah Aquarium, read on.
About the Underwater Ecosystem at Sharjah Aquarium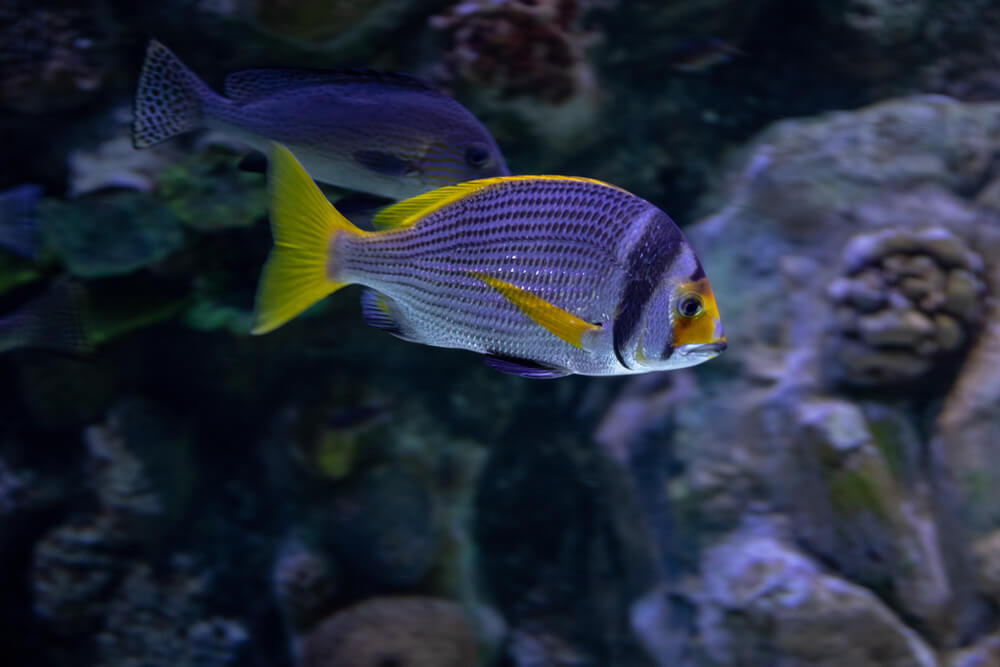 This Sharjah Aquarium was not only constructed for filling the recreational space but also to familiarise masses with marine life. In 2009, the museum authorities then decided to expand the aquarium setting into a natural marine reserve. Therefore, the authorities for the past few years have been working to initiate a safer habitat for all the sea life creatures. 
Apart from this, they are also working to create an ideal environment for the growth of coral reefs as well as to spread awareness about the intensity of marine pollution along with resulting environmental damages. To ensure more protectiveness towards the Aquarium, the authorities of the museum also hire various professionals and volunteers. 
The museum has been prepared to educate and inform the people about different types of oil spill calamities, overfishing and land reclamation. 
Facilities Provided in Sharjah Aquarium
Apart from providing the fun elements, this Aquarium also provides a lot of facilities to make sure that visitors of the museum have a great time and be comfortable. The facilities that are provided by the museum are as follows:
Mothers room along with changing space for babies

Café that provides snacks & meals

Gift Shop

Free Wi-Fi

Prayer Room

Wheelchairs for senior citizens

Elevators 

Restrooms

Parking Space
Opening Timings of Sharjah Aquarium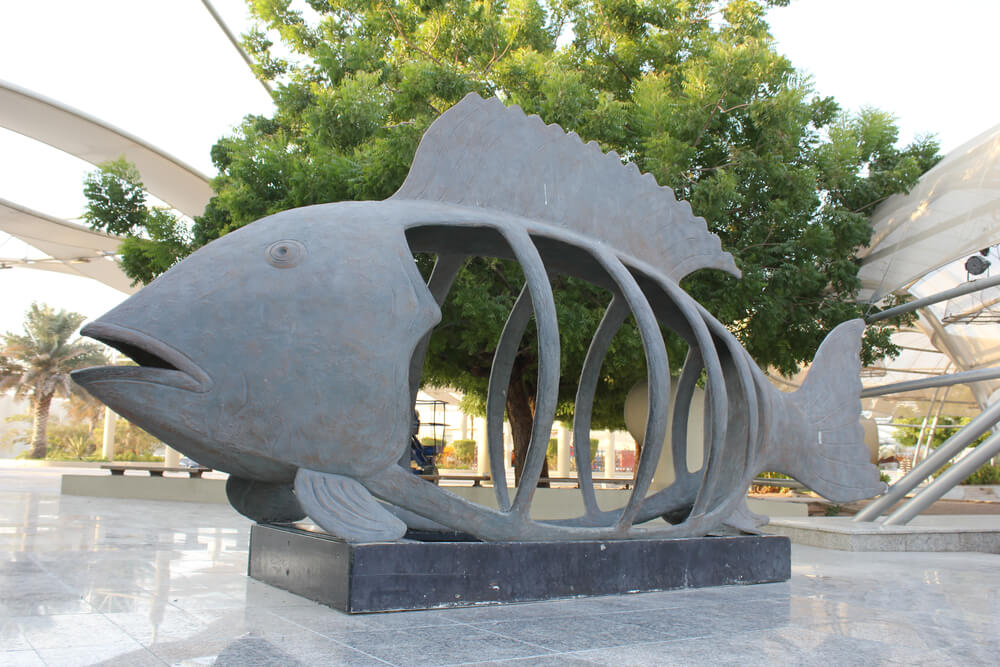 The opening timings of Aquarium are as follows:
Saturday to Thursday – 8:00 am to 8:00 pm
Friday – 2:00 pm to 8:00 pm
The Aquarium is closed every Sunday.
Sharjah Aquarium Ticket Price
Entry for individuals at Aquarium is determined by their age which is listed below:
Sharjah Aquarium Ticket Price (Single)

AED 15 for children between the age of 2 and 12. 

AED 25 for adults ageing from 13 and above. 

Sharjah Aquarium Ticket Price (Group)

AED 10 for every child for a group of children. 

AED 15 for each person for a group of adults. 

AED 5 for everyone for all private school trips. 

Free Entry Process for Aquarium

For children that are below 2 years of age. 

Senior Citizens above 60+ years of age. 

Government School Trips

People of determination
How to Reach Sharjah Aquarium?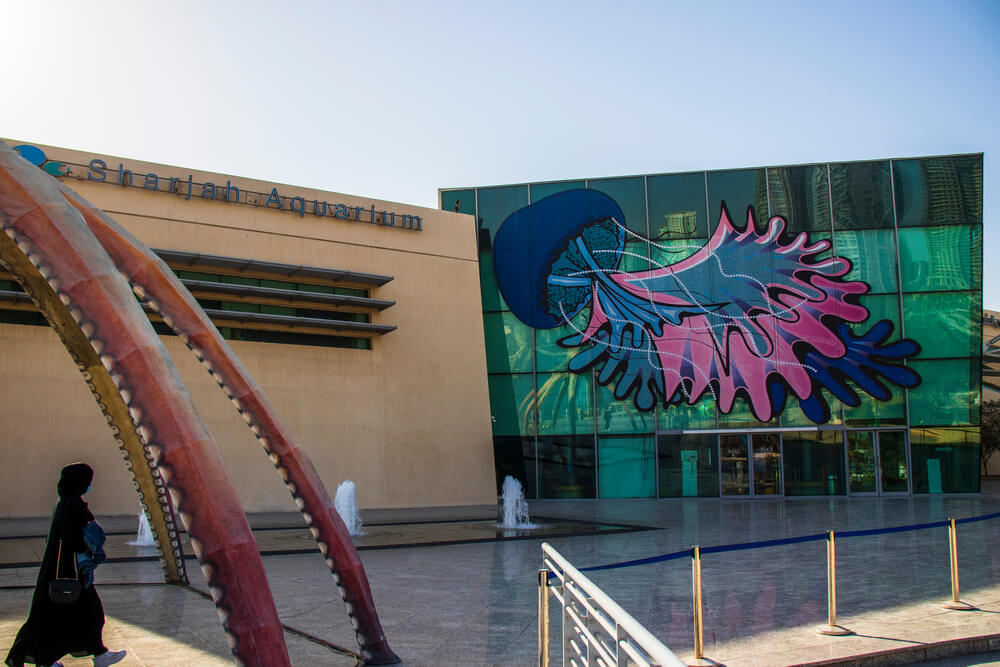 The easiest and the most convenient way to reach Aquarium is to travel by road. In case you don't have your personal conveyance then it is better for you to take a taxi. Taxi as a mode of transportation may not be the most affordable choice but it definitely saves you a lot of time. The Aquarium is just 5 mins away from Al Khan residents, whereas the people who are living in Al Oasimia can manage to reach the same in 10 mins. 
Individuals that live in Rolla Area can also take a bus from route E1 from Al Jubail Terminal and then deboard at Sharjah Aquarium station. Post that, they can walk their way towards the Aquarium. 
In case you are travelling from Dubai and are searching for any other option then you can also make your way through Dubai to Sharjah Ferry facilities that will deboard you at marine. This again is a five-minute walk from Sharjah Aquarium location.
Another interesting manner to explore the city and aquarium can also opt for Hop-On-Hop off Bus in Sharjah. 
A video tour of Aquarium :
Sharjah Aquarium Location  and Contact Details
The details regarding Sharjah Aquarium location and contact details are as followed:
Location :

United Arab Emirates, Sharjah.

Contact Number :

97165285288

FAX :

97165286644

Email Address : [email protected]
Some Useful Articles for You : 
| | |
| --- | --- |
| The Essence of Sharjah Calligraphy Museum | |
| Top Sharjah Attractions | |
| All About the Sharjah Rain Room | |
| All About Sharjah Safari Park | |
| Sharjah's Al Noor Island | |
| Learn and Grow at the Sharjah Discovery Centre | |
Frequently Asked Questions (FAQs)
How much is the entrance to Sharjah Aquarium?
The entrance fee to Sharjah Aquarium is as follows :- AED 15 for children between the age of 2 and 12 | AED 25 for adults aging from 13 and above. | AED 10 for every child for a group of children. | AED 15 for each person for a group of adults. | AED 5 for everyone for all private school trips.
Is Sharjah Aquarium free on National Day?
Yes, Sharjah Aquarium entry is free on National Day.
How many museums are there in Sharjah?
There are a total of 16 museums in Sharjah.
What is inside Sharjah Museum?
The options inside the Sharjah Museum include ceramic art, glass, coins, metalwork, calligraphy, metalwork, scientific instruments, etc.
Where is the Sharjah Museum Located?
Sharjah Museum is located in the United Arab Emirates, Sharjah.