Dubai is one of those cities in the United Arab Emirates that never fails to dazzle visitors. The city's traditions, richness, vibrant culture, location, and massive population of ex-pats are some of the few highlights which draw visitors to this megacity. Besides being home to the world's tallest building, the Burj Khalifa, which lights up the entire city from wherever you look, Dubai has a pleasing Butterfly Garden too. Sitting next to the Dubai Miracle Garden, the Butterfly Garden Dubai features a luxurious garden filled with exotic flowers and plants and a butterfly museum. The domes at the park's center further add charm to the beauty of the Butterfly Garden Dubai.
If you wish to know about the attractions in the garden, visiting hours, ticket prices and much more, you are at the right place. Our Butterfly Park Dubai guide is here to help you explore this fantastic place and have a rich experience there!
About Butterfly Park Dubai – Home to 15000+ Butterflies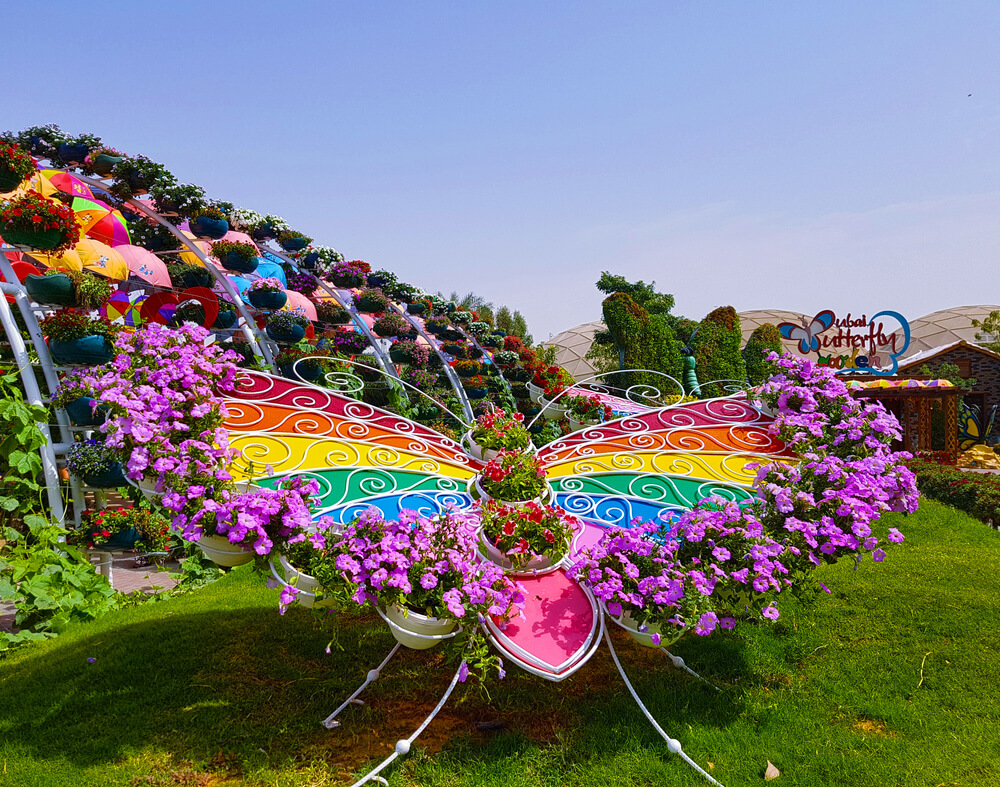 Home to 15,000+ colourful butterflies, Butterfly Garden Dubai is the largest covered butterfly park in the world. Consisting of ten custom-built domes of nearly 6,673 sq. m. in size, each dome at Butterfly Garden is climate-controlled and filled with butterflies of around 50 majestic varieties. With so much in place, the garden also houses an oasis for the visitors, filled with nature's most beautiful creatures. 
Moreover, the Butterfly Garden's temperature is an amiable 18–25 degrees Celsius all year round, for a perfect climate-controlled environment for visitors. Apart from the park's allure, the educational area in Butterfly Garden Dubai is a must-see for everyone who's interested in learning about butterflies. With an accommodation limit of 300 people, the garden offers visitors plenty of perks and joy. Other attractions such as a fish pond, fountain, and birds also add to the popularity of the garden. 
Areas of Attraction in Butterfly Garden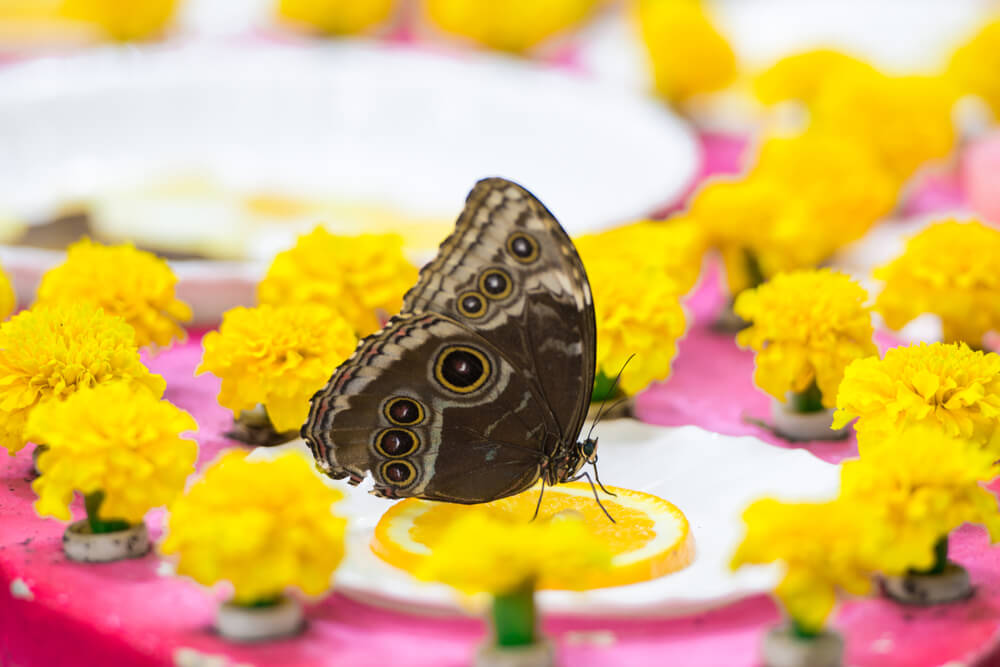 The focus of attraction in Butterfly Park Dubai involves the following : 
1. Butterfly Museum
The Butterfly Museum is the most visited attraction in the Butterfly Garden Dubai. The museum is a beautiful treat to the eyes, with most of the artefacts being hand-crafted. These artefacts are made up of deceased and preserved butterflies from all around the globe. 
Though the temperature of the desert is relatively high, the temperature-control domes protect the butterflies from the extreme temperatures outside. Not only this, but the beautiful park offers the most natural environment for the butterflies' re-creation. In a nutshell, the Butterfly Museum is a paradise for butterfly lovers and photographers. 
2. Koi Pond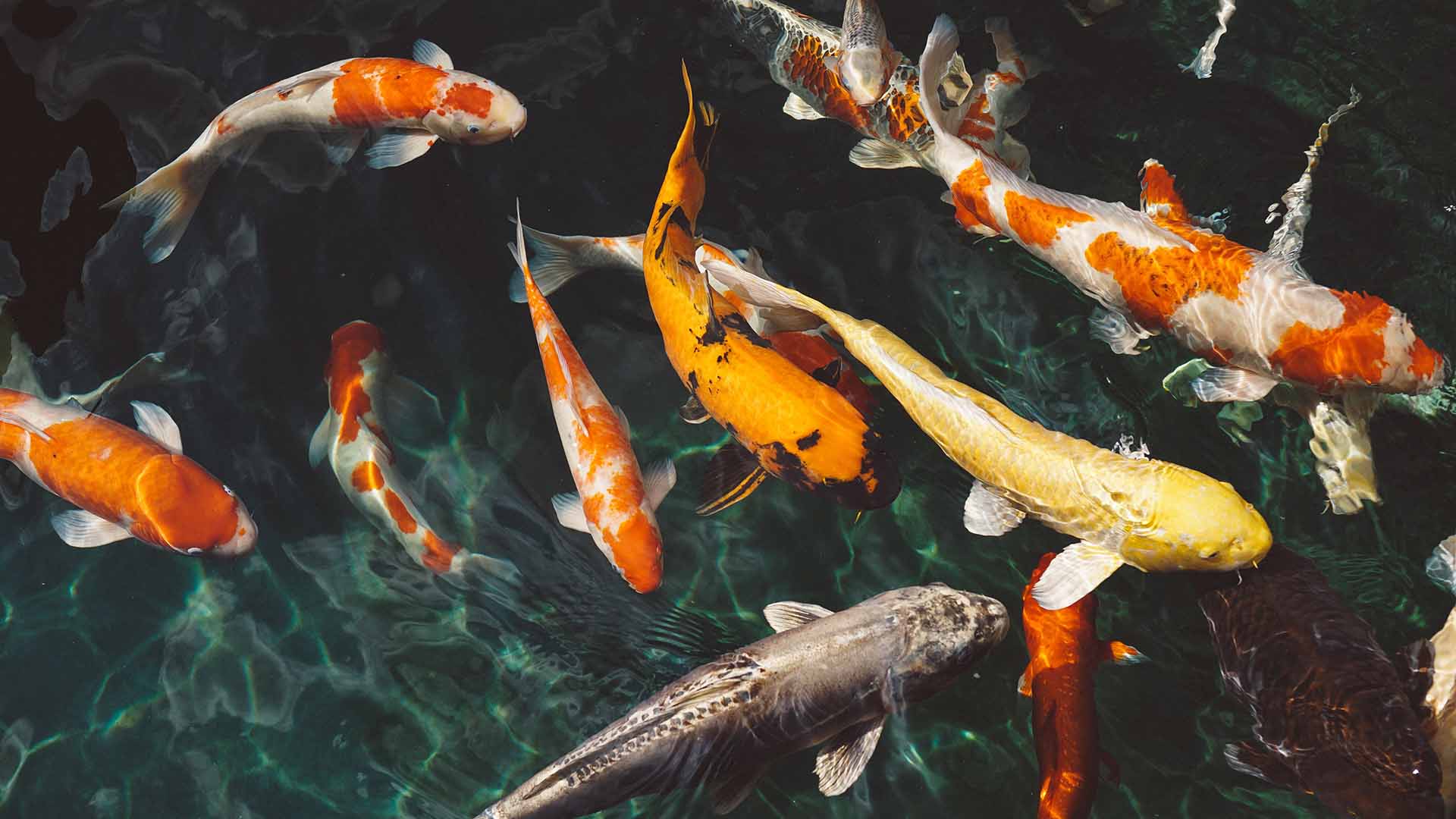 If water-based natural creatures fascinate you, Koi Pond is something you shouldn't miss while visiting the Butterfly Garden Dubai. The Koi Pond is the best destination to stop by in the Butterfly Garden Dubai's Dome 2. Here, you can witness Koi fish of various sizes swimming alongside one another in alluring shades of orange, gold, and white. In addition, the sound of running water adds an element of peacefulness to the park, which you'll surely appreciate. Hailing from the East, Koi are friendly fish treasured by aquarium owners and hobbyists worldwide. 
3. Educational Area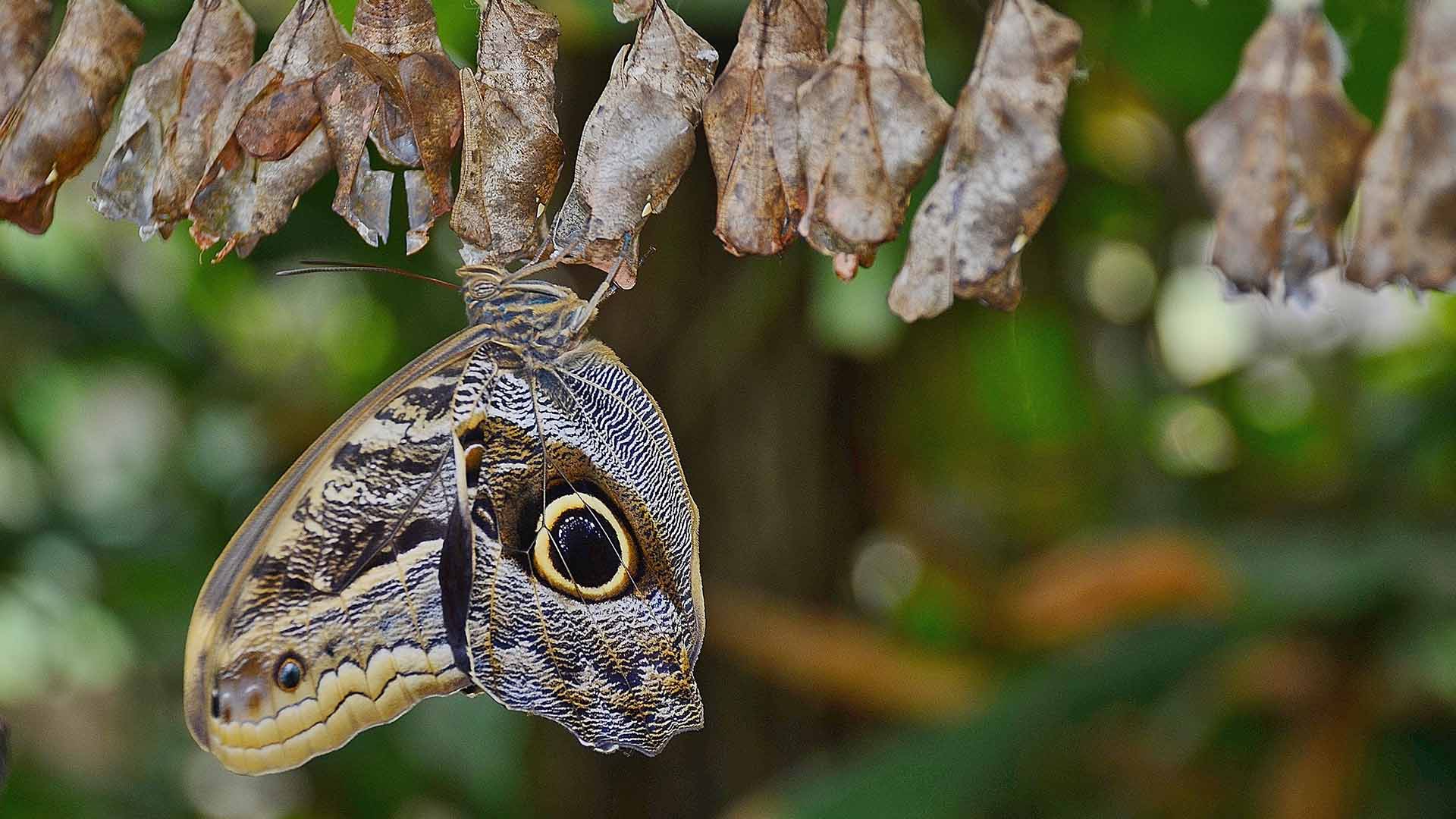 The Butterfly Garden in Dubai is not all about relaxation and play. You will find plenty of educational elements too. Beyond games, fun, and eye-catching beauty, the park tries its best to emphasise informing and educating visitors of all ages about butterflies. The Educational Area of the Butterfly Garden helps you know about the butterfly life cycle up close. In this way, the park provides an excellent chance to recognise and celebrate all butterfly life cycle stages.
4. Dining Options
Apart from being home to butterflies, the Butterfly Garden in Dubai is home to fresh fod made from locally sourced ingredients. From plenty of food items to choose from, you can order a hand-crafted coffee or a sandwich. If you are diet-conscious, you can have a fruit platter or fresh fruit juice. Regarding dining options, the garden has a coffee shop, candy shop, and food kiosk for visitors. 
5. Cinema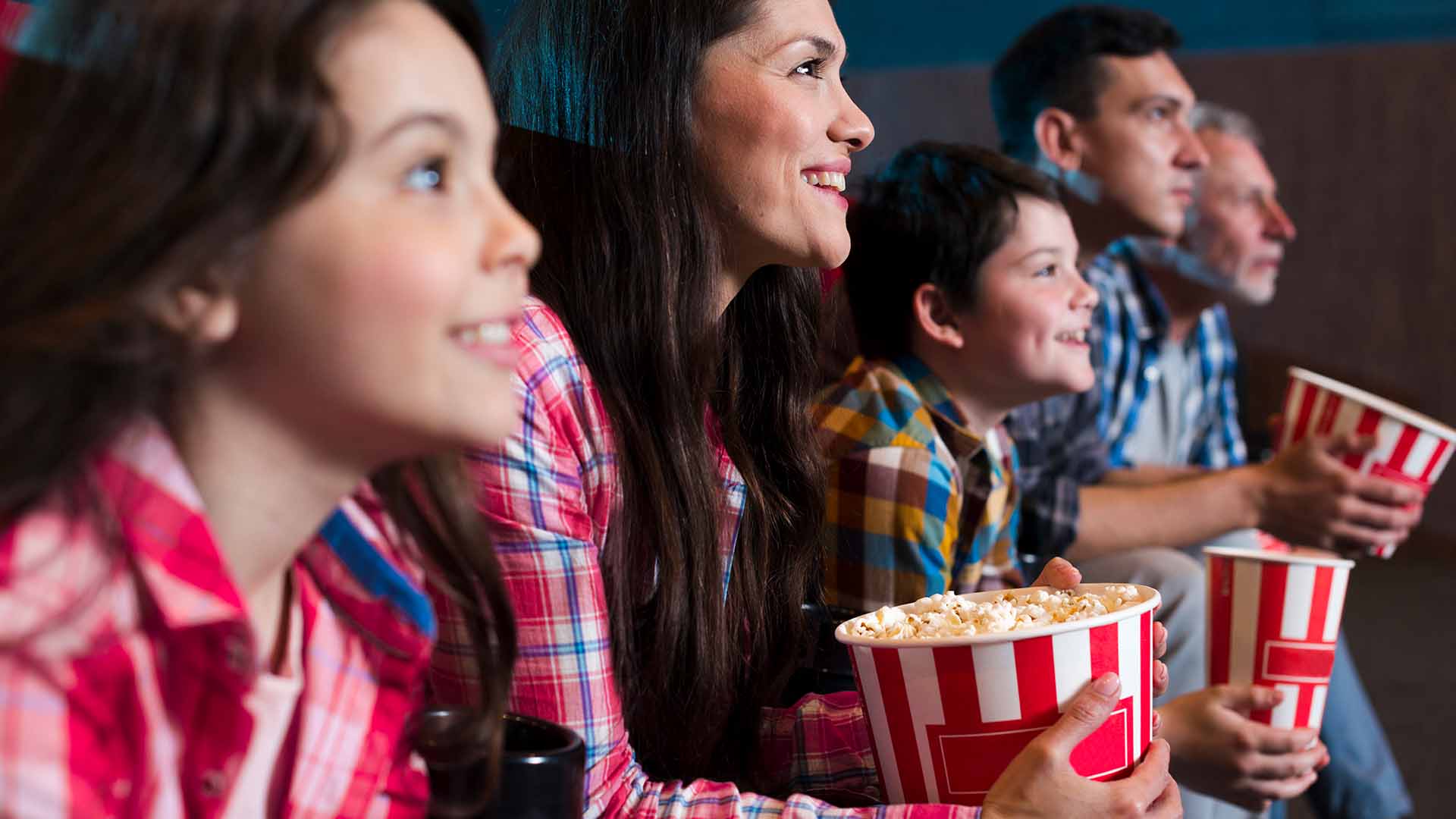 Lastly, to help your little ones relax, the Butterfly Garden Dubai also has a kid's cinema. The cinema runs a good selection of informational movies that offer an entertaining insight into the lives of butterflies. Apart from the kid's cinema, there's a library of family-friendly Disney films to keep the kids entertained. 
Butterfly Garden Timings and Entry Fees
Are you tired of the mall and willing to enjoy a nature-rich atmosphere? If yes, then why not book a ticket at Butterfly Park Dubai? If you're wondering about the entry fees and operational timings, here's what you are looking for:
Butterfly Garden Dubai Timings
The Butterfly Garden Dubai timings start from 9 AM till 6 PM. The park is open from Saturday to Friday. Generally speaking, the Butterfly Garden is an all-weather garden. Still, Dubai's climate is hot, making summers, not a favourable season to visit the park. Instead, you can visit this fantastic garden between November and March, which is considered the most suitable period. Also, it takes a minimum of two hours to enjoy the beauty of this alluring garden. Thanks to its vast area, which makes running through it time-consuming yet appealing at the same time. 
Butterfly Garden Dubai Ticket Price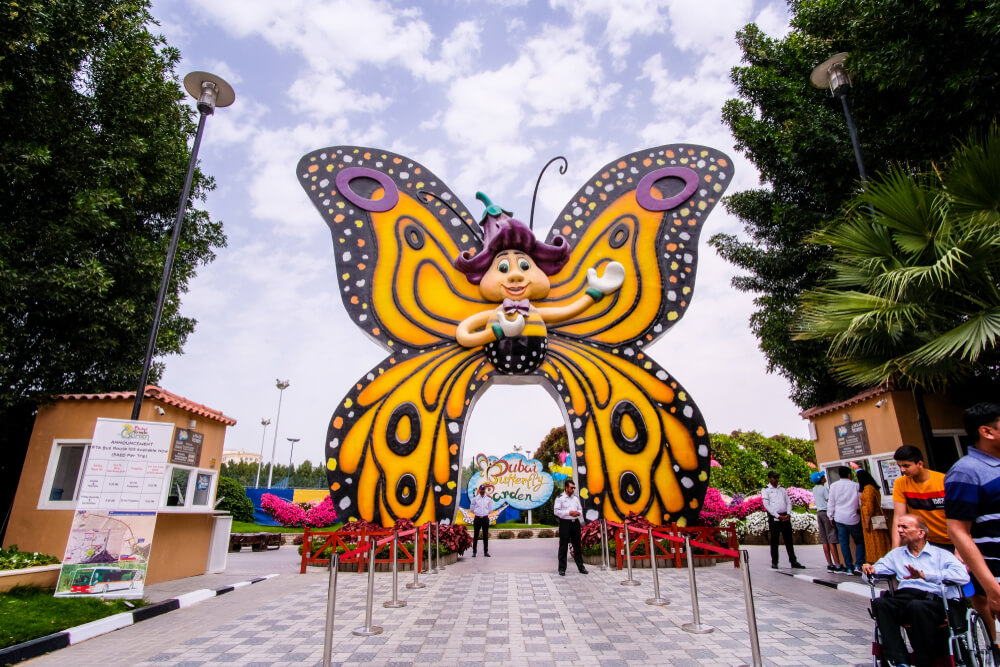 The Butterfly Garden Dubai ticket price differs from the Miracle Garden Dubai price. The ticket price for adults and children above three years of age is AED 55. For children under three years of age and disabled visitors, entry to the garden is free. For a more detailed view of the Butterfly Garden Dubai ticket prices, look at the table below that shows ticket prices per package.
| | | | |
| --- | --- | --- | --- |
| Ticket Category | Ticket Price | Access  | Availability  |
| Buy 5 Get 2 Free | AED 273 | Full Day Access | Till July 2022 |
| Buy 3 Get 1 Free | AED 165 | Full Day Access | Till July 2022 |
| General Admission | AED 55 | Full Day Access | 2020 – 2023 |
How to Reach Butterfly Garden Dubai?
The Butterfly Park Dubai is based in a highly convenient and accessible location. The park is 34.6 km from the airport, which is generally a thirty-minute. You can cover this distance via any of the modes below:
1. Metro
The first and most preferable way to reach Butterfly Garden is via the Metro. You can take the Metro from the closest metro station in Dubai and stop at the Mall of Emirates (MOE) metro station on the red line.
2. Bus
Another way to reach Butterfly Park Dubai is via bus. Visitors can take bus number 105 to get to the garden. The bus will take around 25-30 minutes to reach the garden.
3. Taxi/Personal Car
If you don't find travelling by public transport convenient, you can book a taxi or go by your car. 
Now that you know how to reach your destination, it's time to learn some rules and instructions that a visitor must follow at Butterfly Garden Dubai. 
Butterfly Garden Rules and Instructions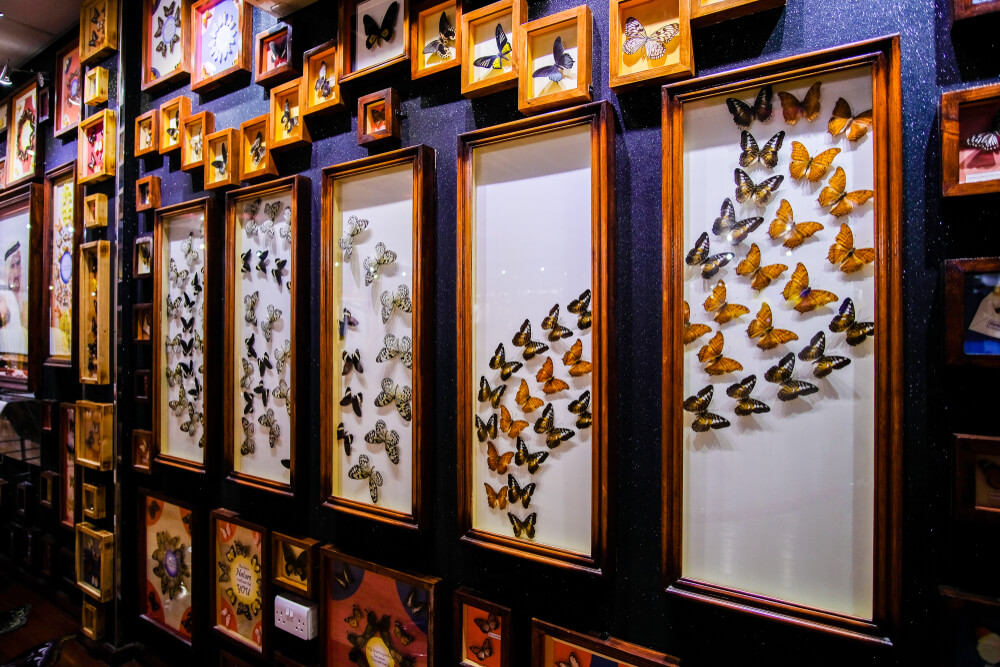 On your visit to Butterfly Garden, keep in mind the instructions below for a pleasant experience:
Food and drinks are not permitted inside Dubai Butterfly Garden as they may attract spiders, ants, and other butterfly predators.

Maintain cleanliness within the garden by throwing garbage in the dustbin.

Don't leave your things or belongings unattended. The park's management will not be responsible for any lost items.

Children must be looked after by their parents or guardians.

Please mind your steps while rounding because butterflies in Butterfly Park Dubai like to rest on pathways and leaves. 

Taking pictures of the butterflies is allowed. 

Touching the wings of butterflies is not allowed. 

You are requested not to cross the restricted areas to prevent potential damage. 
A Video Watch :

Wrapping up
With 25+ varieties of butterflies and home to some 15k+ butterflies, the Butterfly Park amidst the desert is much like an abode of retreat. The garden features multiple types of nectar from different parts of the world, implanted in the park to offer the perfect environment for the butterflies. The Butterfly Garden Dubai is alluring, educative, informative and captivating, boasting four significant areas of attraction. So, when are you planning your visit to this magnificent and one-of-a-kind garden?
Some More Useful Articles for you :
Frequently Asked Questions (FAQs)
How much is the entrance fee to Butterfly Garden?
The Butterfly Garden Dubai ticket price starts at AED 55 for adults and children over three years of age. Disabled people and children below three years of age are eligible for free entry.
Where is the Miracle Garden in Dubai?
The Miracle Garden is the world-famous flower garden in Dubai located in the district of Dubai-land. This spectacular garden occupies around 72,000 square metres of area, making it the world's most extensive natural flower garden.
What is the entrance fee for Miracle Garden Dubai?
The entry fee for Miracle Garden in Dubai is approximately AED 55 for adults (age 12 years and above) and AED 40 for children (age e to 12 years). Moreover, free entry is allowed for children below three years of age.
When is the Dubai Butterfly Garden open?
The Butterfly Garden Dubai is open from 9:00 AM to 6:00 PM from Saturday to Friday. This beautiful garden stays open throughout the year, and a complete park tour generally takes around two hours.
How much do Dubai Butterfly Garden tickets cost in 2022?
The Butterfly Garden Dubai ticket cost in 2022 is AED 55 for adults and children aged three years and above. The garden allows free entry for disabled visitors and kids below three years of age.