Dubai is one of the seven UAE (United Arab Emirates) cities in the modest nation on the Arabian Peninsula, with most of its grandeur and remarkable architecture making a lasting impact. Visiting Dubai is like the city of paradoxes, where the dynamism of a modern metropolitan coexists with the ancient desert lifestyle. Recently, Luxury Property Dubai sold this stunning custom-built villa on Palm Jumeirah for 280,000,000 AED ($76,000,000), making it Dubai's most expensive property.
This exquisite modern villa boasts 33,000 square feet of cutting-edge living space and seven-star spa hotel amenities. It includes a gym, a hair salon, an indoor swimming pool with a sauna, steam room, and a massage room. It is also outfitted with uber-luxury Italian furniture, with imported and handpicked book-matched Italian marble. Moreover, the property has over 70 meters of private coastline with an expansive rooftop garden and the court views of the Atlantis hotel along the Dubai skyline.
View this post on Instagram
Features of Dubai's Most Expensive Property – Mega-Mansion
The Dubai mega-mansion spans 3065 square meters and includes ten bedrooms with 7-star facilities, like a hair spa and salon, and an indoor swimming pool. It also features an exquisite Italian marble jacuzzi, saunas, and relaxation area which makes it Dubai's most expensive property. Let's take a tour of this gorgeous villa: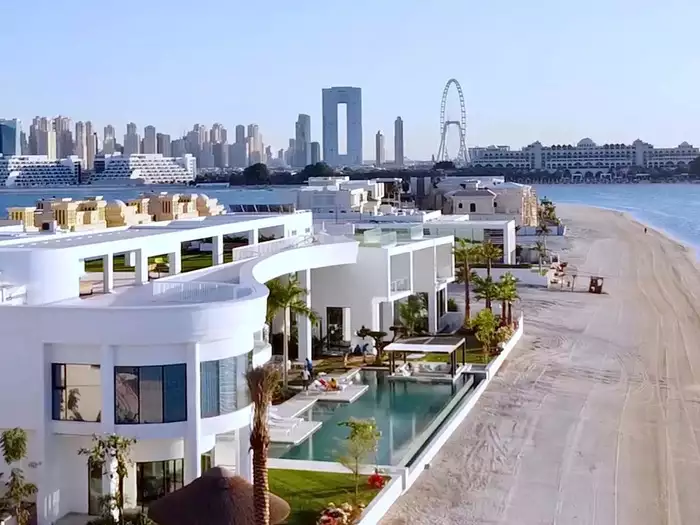 Bedroom :

The 10-bedroom mansion resides on two plots of land. With ample space in the bedrooms, it's been decorated with very subtle interiors. It has a projection screen and beige coloured couch to unwind. A corner has also been dedicated with a similar pattern sitting arrangement. Minimalistic is the decor theme of this room, which is always. The minimum price of the room starts from $145 and goes up to $579 or more according to the facilities and ratings.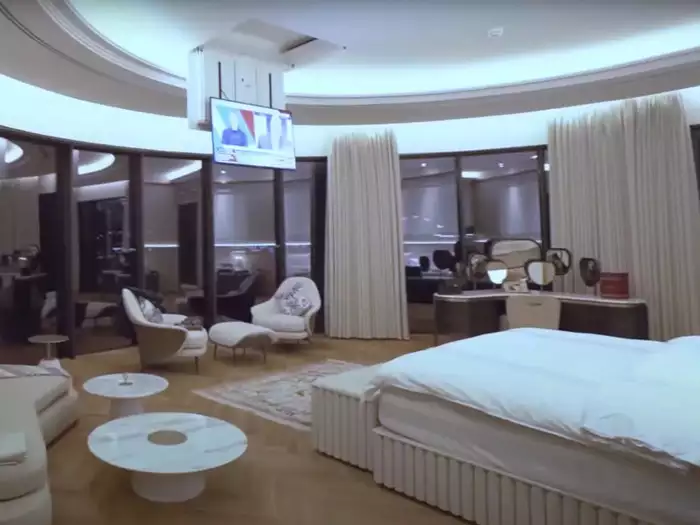 Modular Kitchen :

The Palm Jumeirah,

Dubai's most expensive property

has a modular kitchen. Designed by interior experts, this kitchen has modern amenities for a luxurious cooking experience. Also, industry experts know how to use every space efficiently. Moreover, the design of the kitchen also allows ample space up to the dining area.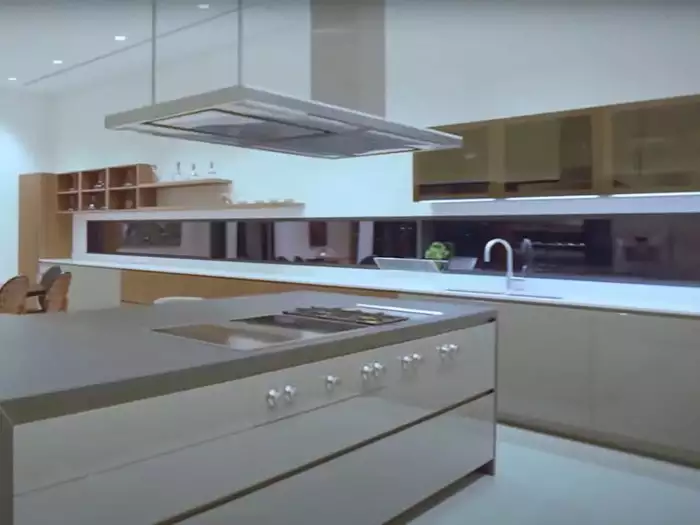 Washroom :

The washroom interiors have decor made up of  Italian marble by famous companies like Giorgetti and Minotti. Bookmatched marble designs link adjacent marble pieces to reflect and create the designer effect. It consists of jaw-dropping mirror designs along with the bathtub. Moreover, several cabinets are present for toiletries, with other upgraded amenities such as automatic sensors and temperature control.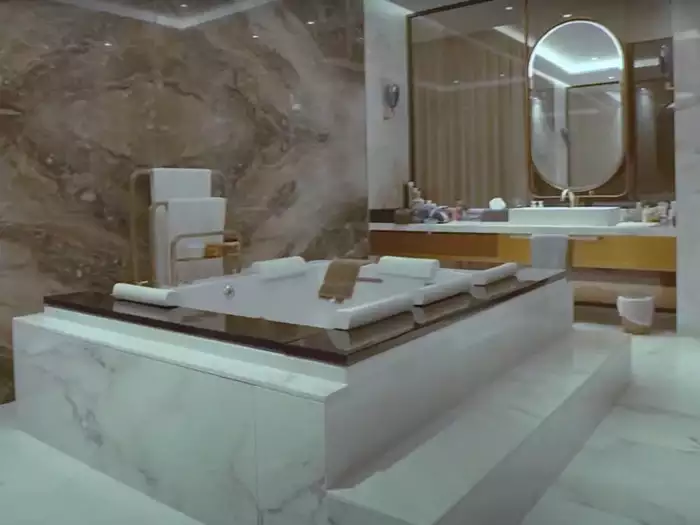 Walk-in wardrobe :

The additional hanging space lets your clothes breathe, as nothing is crammed along. It also has a walk-in wardrobe with enough space for your clothes.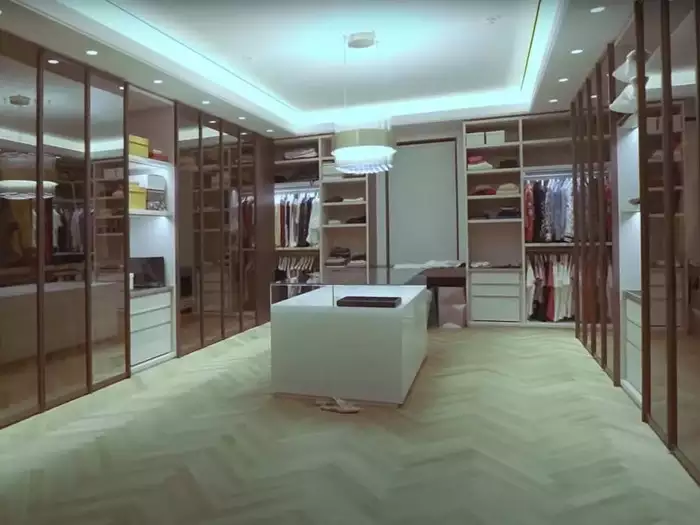 Private beauty salon :

The property features its hair and beauty salon, a massage room and a sauna.

Indoor pool :

An indoor swimming pool with heating temperature systems that allow managing water temperature as per the room. The property also offers an indoor and outdoor pool facility.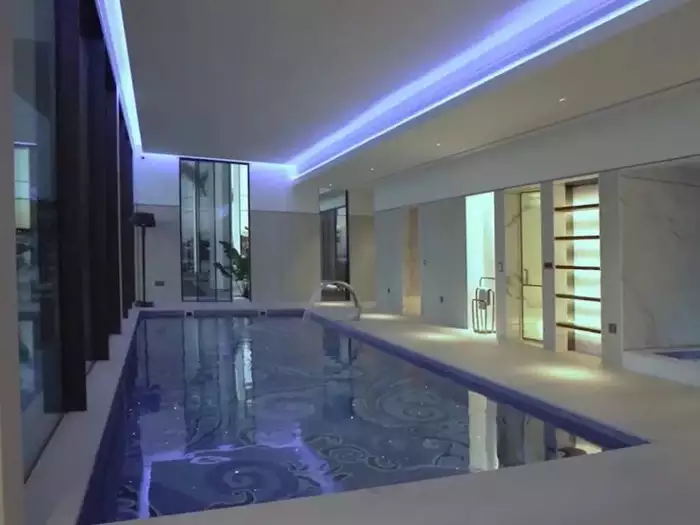 Private beach walk :

The estate experts reveal that out of 33,000 square feet in total,230 square feet is allotted for a private beach walk. 
Located in Palm Jumeirah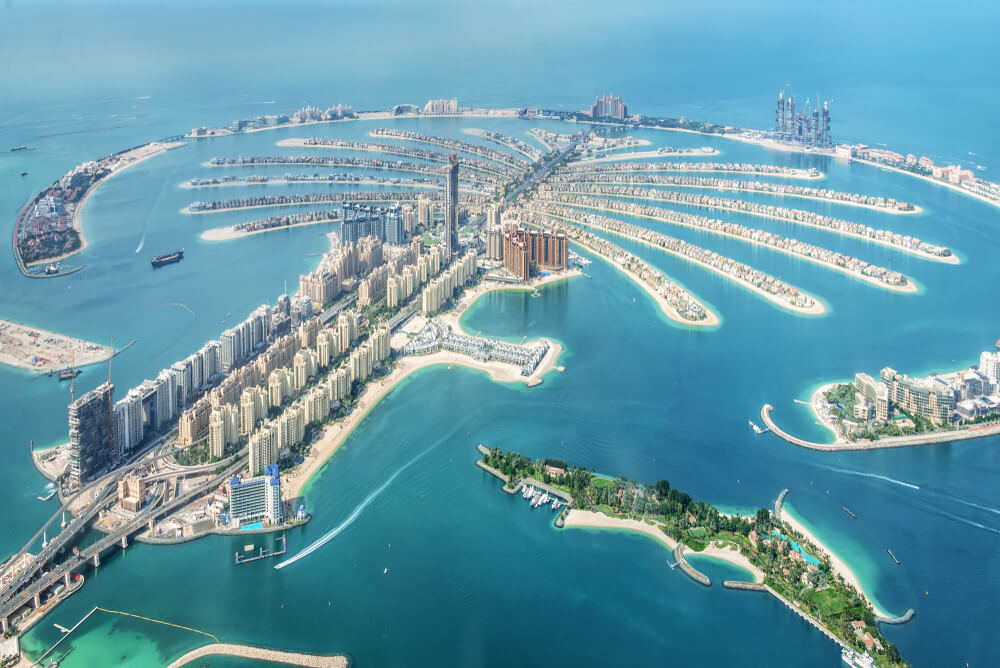 Dubai's most expensive property project located in Palm Jumeirah began in 2001. It is the house of a few of Dubai's most famous personalities. It also has residential buildings, namely Group's Six Senses Residences and Omniyat's One Palm. The mansion is situated on the north side of the front, and it's an artificial island designed like a palm tree. It was built to promote upmarket tourism in Dubai and create a freehold community where immigrants could purchase homes.
In 2022, Dubai's real estate market soared. And according to numerous real estate professionals, sales of luxury residences in the city are growing. In January and February, the city saw 11,071 trades, the biggest sale ever seen during the year's initial months. According to Knight Frank's latest 2021 statistics, 19 of the 34 properties for more than $10 million mansions were sold in Dubai's Palm Jumeirah location.
Dubai is one of the tourist hotspots globally. Experience Dubai's opulent grandeur, cutting-edge amenities, and old-world elegance. Internationally renowned as a thriving centre of global trade and industry. However, nobody expected the city to hold the most expensive house in Dubai, which sold for $76 million. Moreover, nobody knows any untrap property can be sold for more than this price in the future. 
More Useful Articles for You:
Frequently Asked Questions (FAQs)
Who invented Palm Jumeirah?
Helman Hurley Charvat Peacock(HHCP) contributed to the design and architecture of Palm Jumeirah Island. It is a well-known American corporation that constructed iconic workplaces, including Sea World, Disney Studios, and Universal Studios.
How much does a house in Palm Jumeirah Outlay?
Rental apartments in Palm Jumeirah commence at AED 50k for a studio unit. A BHK apartment costs between AED 60k and AED 190k per year. Three-bedroom villas cost 2.1 million dollars, while three-bedroom rental flats begin at AED 115,000.
Who holds the land of Palm Jumeirah?
Palm Jumeirah is a government-owned estate developed by Nakheel Properties.
When was Palm Jumeirah built?
The building renovation of the island began in 2001, and the new territory was completed after six years. In 2006, business and residential construction began. By 2011, it had roughly 32 luxury hotels to serve over 25,000 tourists and 60,000 homeowners, along with $30 billion in villas and flats.