A lavish lifestyle or the opportunity to live tax-free appeals to many potential expats. Tourists and potential residents alike find it extremely difficult to overlook the many benefits of the middle eastern city. It includes numerous malls and beach resorts, thousands of high-end stores and restaurants, a thriving sector, and events such as dune surfing or indoor-outdoor activities such as skiing. Due to this, Dubai has become a hub for real estate investment. However, numerous interested expats and foreigners migrating to Dubai have several questions in mind, the biggest one being : how to buy property in Dubai as a foreigner?
In this article, let's get to know in detail all the prerequisites and what the guidelines are for buying and renting properties in Dubai. 
How to Rent or Buy Property in Dubai as a Foreigner?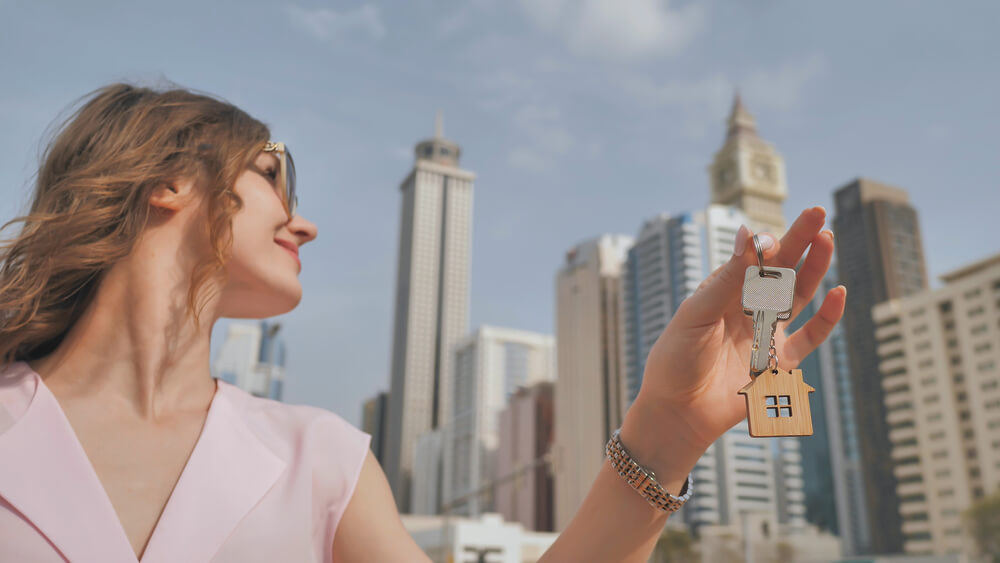 Due to its rapid development in every field, Dubai is a large metropolis and highly sought after. The rents in some areas are quite high. The Dubai Legislature introduced regulations in 2002 permitting foreigners to acquire freehold property in Dubai, which were shown to be a watershed moment in the city's real estate markets. Since that day, this city has been positioned as its own global equity hub for property rental Dubai expats.
Yes, foreigners (expats and non-residents) can acquire freehold estates. This enables buy or rent property in Dubai as a foreigners. However, obtaining property in Dubai as a foreigner on a freehold premise is only permitted in government-designated areas.
Eligibility to Rent and Buy Property in Dubai as a Foreigner
Dubai's property market is open to foreigners, which means they do not need a residency permit to do so. When buying property in Dubai for expats, they must have a valid passport to prove their identification.
Can Foreigners Buy Property in Dubai?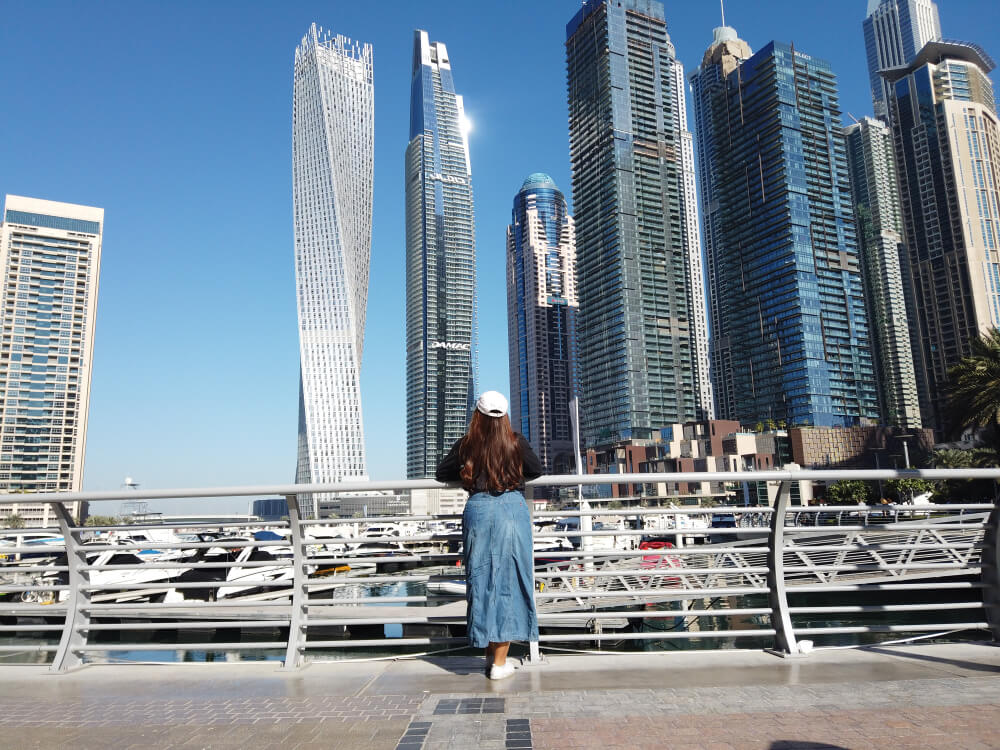 Yes, foreigners can buy a property in Dubai. Through banks in the UAE, expats can obtain a mortgage and buy properties. However, buying property in Dubai for expats has fewer possibilities than for UAE nationals. 
The eligibility requirements for non-resident properties in Dubai depend on the lender. They can include elements like country of residency, regular income, and more. Bank statements and confirmation of employment status are among the documentation required. The government has made the process of how to buy property in Dubai as a foreigner easier.
Can Foreigners Rent a Property in Dubai?
It is similar to buying property in Dubai, but before renting a property, the landowner may ask you to show your annual income and verify your background.
Best Places to Buy and Rent a Property in Dubai
It is essential to understand the profitability of an asset before making purchases. We've put together in-depth costs of areas where expats can rent property in Dubai. Get an idea of the cost of owning a home in Dubai, from the initial purchase price to any related hidden costs.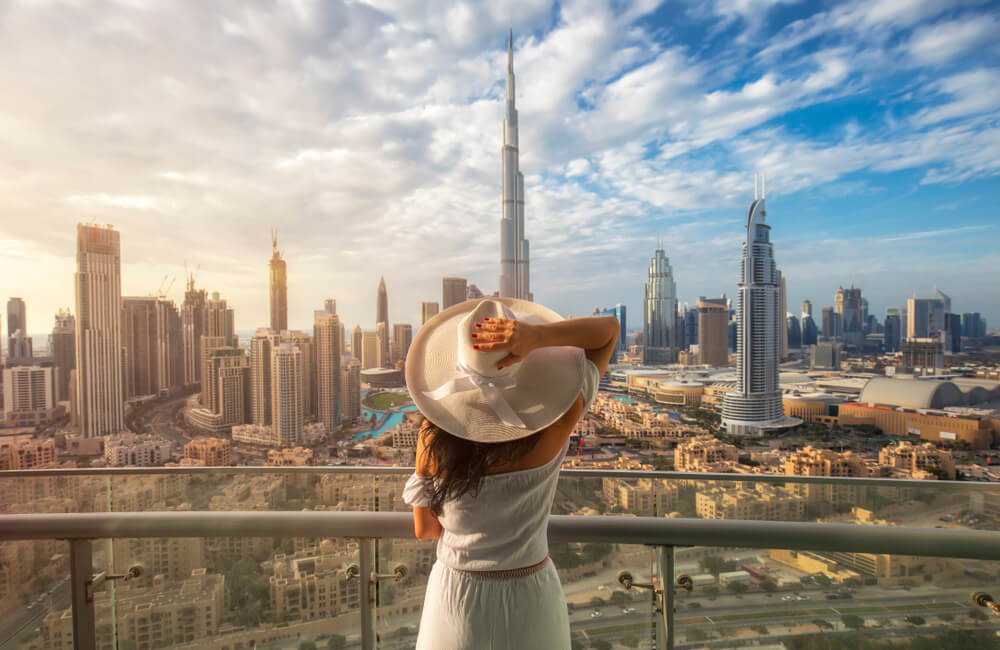 It is a preferred rental location for those who want to live amidst the bustling Dubai city life. The world's largest mall, the Dubai Mall, and the world's tallest building, the Burj Khalifa, are located at the heart of Downtown. One of the most popular areas where expats can buy property in Dubai.
The region comprises several apartments and villas that are enormous and elegantly designed, with an unrivalled range of luxury amenities like business halls, swimming pools, and restaurants. Along with all the daily life essentials like grocery outlets and schools, it has the best traffic flow in the city because of its tourist sites.
Renting cost: AED 17,000,000 yearly  onwards 
Buying cost: AED 20,601,888 onwards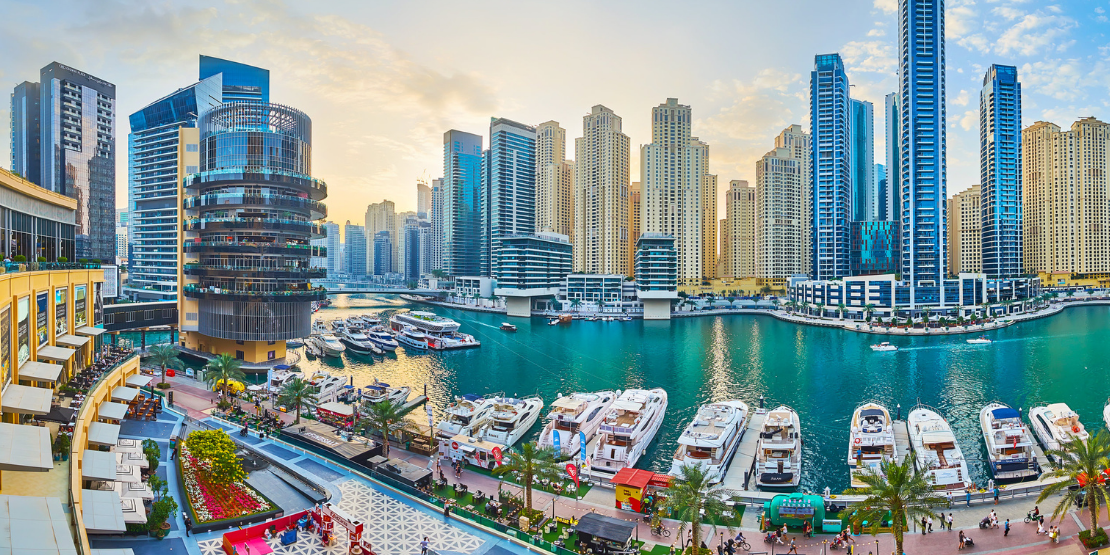 It is located at the centre of several elite food outlets, shops, and restaurants. Dubai Marina has stunning high-rise apartment towers with an eye-catching waterfront view. The city is notable for housing several of the world's most extravagant luxury resorts. The area is enriched with essential amenities such as local markets, hospitals, educational institutes, and so forth. It's a popular choice amongst tenants where anyone can rent or buy property in Dubai as a foreigner and is mostly preferred by couples and singles. 
Renting cost: AED 7,000,000 yearly onwards
Buying cost: AED 12,500,000 onwards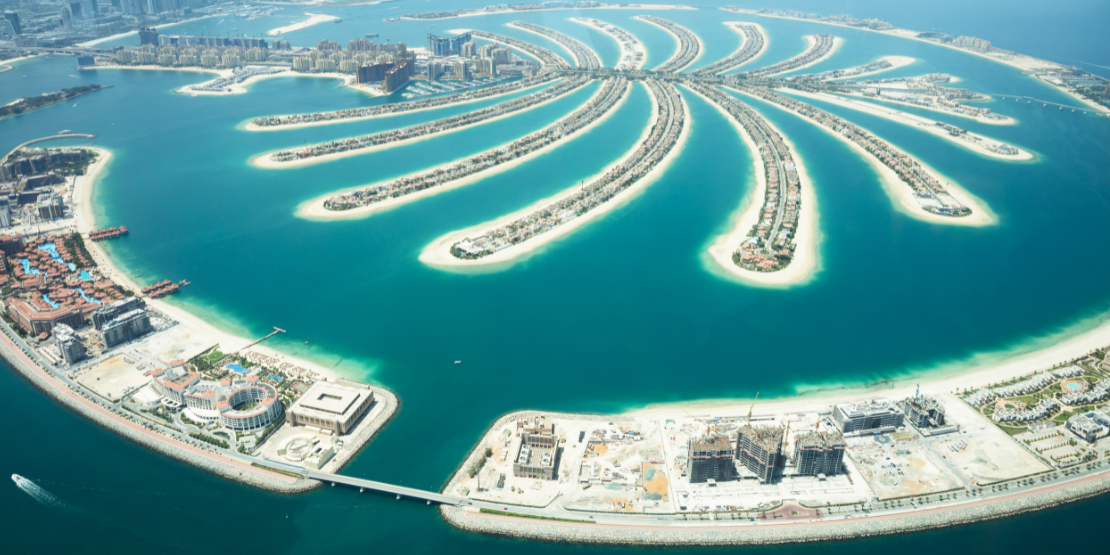 Palm Jumeirah is among the city's top prestigious places for luxury accommodation. The Palm offers a variety of good apartment alternatives along the island's main stem, as well as wonderfully built hotel suites scattered across the Plaza. Staying on the Palm Jumeirah would provide you with accessibility to many of the best coastal facilities, as well as stunning vistas. The apartments are situated on the Palm Jumeirah and are built elegantly. This stylish retreat represents the comforts of the modern VIP lifestyle with a magnificent sea view. 
Renting cost: AED 260,000 yearly  onwards
Buying cost: AED 15,000,000 onwards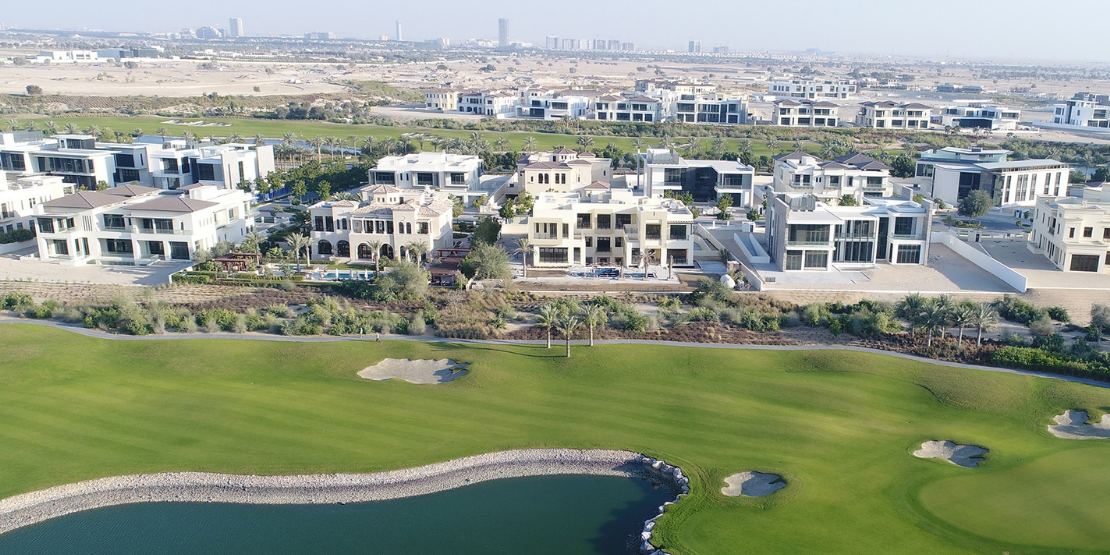 It is a popular rental suburb that lies close to the main city of Dubai and has the best residential collections, particularly The Spring and The Meadows. 
A luxury villa complex is the realisation of every sophisticated landlord's ideal. For any nature lover, renting a house in the Emirates Hills is a dream come true. It has beautifully landscaped gardens and sparkling lakes.
Several gated communities and some of the best schools in Dubai make this area the ideal place to rent or buy a property in Dubai.
Renting cost: AED 850,00 yearly onwards
Buying cost: AED 9,700,000 onwards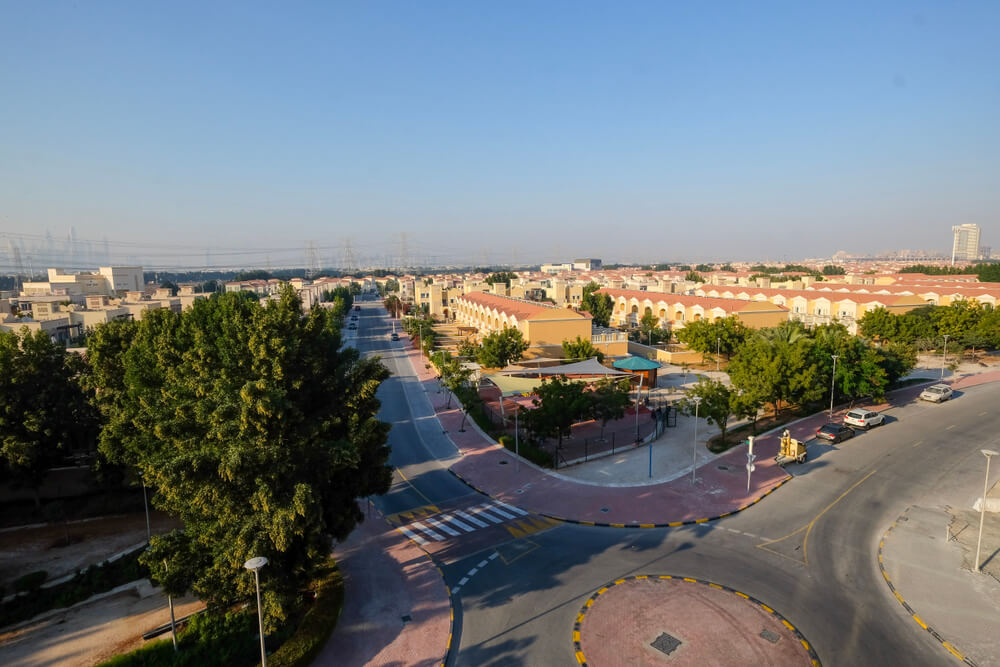 Al Furjan is a thriving neighbourhood that cherishes authentic community feelings. A unique collection of apartments has been created to meet every practical necessity while providing all modern conveniences, resulting in residences that are both utilitarian and inspiring.
An outdoor pool, sports courts, cafes, restaurants, as well as shopping areas, are all available in this unique residential zone with magnificent terraced homes near community centres.
Renting cost: AED 150,000 yearly onwards 
Buying cost: AED 2,390,000 onwards
It is one of the well-known residential communities in Dubai as it offers all the possible facilities to its residents. With its magnificent coastal getaway, it offers attractively constructed waterfront apartments. Enjoy Dubai's new compelling vision, which includes kilometres of beachfront attractions, cutting-edge architecture, and high-end craftsmanship.
It comprises multiple educational institutes, sports complexes, and all other life essentials nearby for the convenience of the residents.
Renting cost : AED 1,101,88 yearly onwards
Buying cost : AED 1,161,888 million onwards
Bottom Line
You might be pondering, can expats buy property in Dubai? Property purchases in such a wealthy country like Dubai can sometimes be more than just a smart financial decision, for you and your family! We hope this blog has given you a detailed insight into how foreigners can buy and rent a property in Dubai.
More Useful Articles for you : 
FAQs
Can I purchase real estate in Dubai as a foreigner?
Yes, a foreigner can purchase real estate in Dubai in freehold designated regions. The expats who do not live in the UAE and foreign residents can obtain freehold real estate ownership rights or leasehold rights without any restriction for up to 99 years.
What is the reasonable rent in Dubai?
As per many real estate experts, one of the most reasonable places to rent property in Dubai is the International City. The average rent in the International City starts from AED 25,000 for a 1 BHK apartment. Next to it is Dubai Sports City, Jumeirah Village, and Deira, with rents around AED 35,000 for a 1 BHK apartment.
What is freehold property in Dubai?
The freehold properties in Dubai are the ones located in the designated areas where non-nationals can buy an absolute interest in Dubai's land. In simple terms, freehold properties refer to any estate free from any sort of hold of any entity apart from the owner.
Can I live in Dubai if I buy a property?
Yes, foreigners can get Dubai residency based on a visa on purchasing a property. The property-based residency rules are precise and are meant to be followed religiously. It is important to note that the visa is valid for six months to two years.