Reem Hills in Abu Dhabi is a transitional residential project launched by Q Projects with a vision of providing real estate players a chance to acquire luxury. The project is located in the Reem Islands in Abu Dhabi and costs AED 8 billion and expands to 1.8 million square meters. The project, Reem Hills Abu Dhabi provides its visitors with an escape from the busy city life they lead. It is the hustle and bustle of being in a desert but feeling perfectly content. Abu Dhabi is a place where the desert hugs the sea, Al Reem Island's man-made hill, Reem Hills changes its plain landscape.
Let us travel to the gated community development and talk about the lifestyle at Reem Hills in Abu Dhabi, understand the financial attraction, have a 360-degree view, and have a tour of the villas at Reem Hills.
Overview : The Desert Flower
It is believed that no flower can bloom in a desert, only a cactus survives. There is an exception for Abu Dhabi- the Reem Hills, the desert flower for it blooms and allures the eye of every real-estate seeker with its fragrance of growth. Reem Hills, a part of Q Projects, is a man-made hill aiming to provide its residents with an environment of lush greenery and boost their peace of mind by providing an escape from the fast-paced life. This residential project provides its residents with exclusive access to the beach.
The hill is structured in a way that provides each resident easy access from their villa to the park, school, mosques, community centers, clubhouses, cafes, restaurants, and space for ideal walking or exercising or cycling, or performing any other physical activity. There is an abundance of transport options available. The residents can have a 360-degree view of the island including the sea, however, this is a perk that residents at a higher elevation have.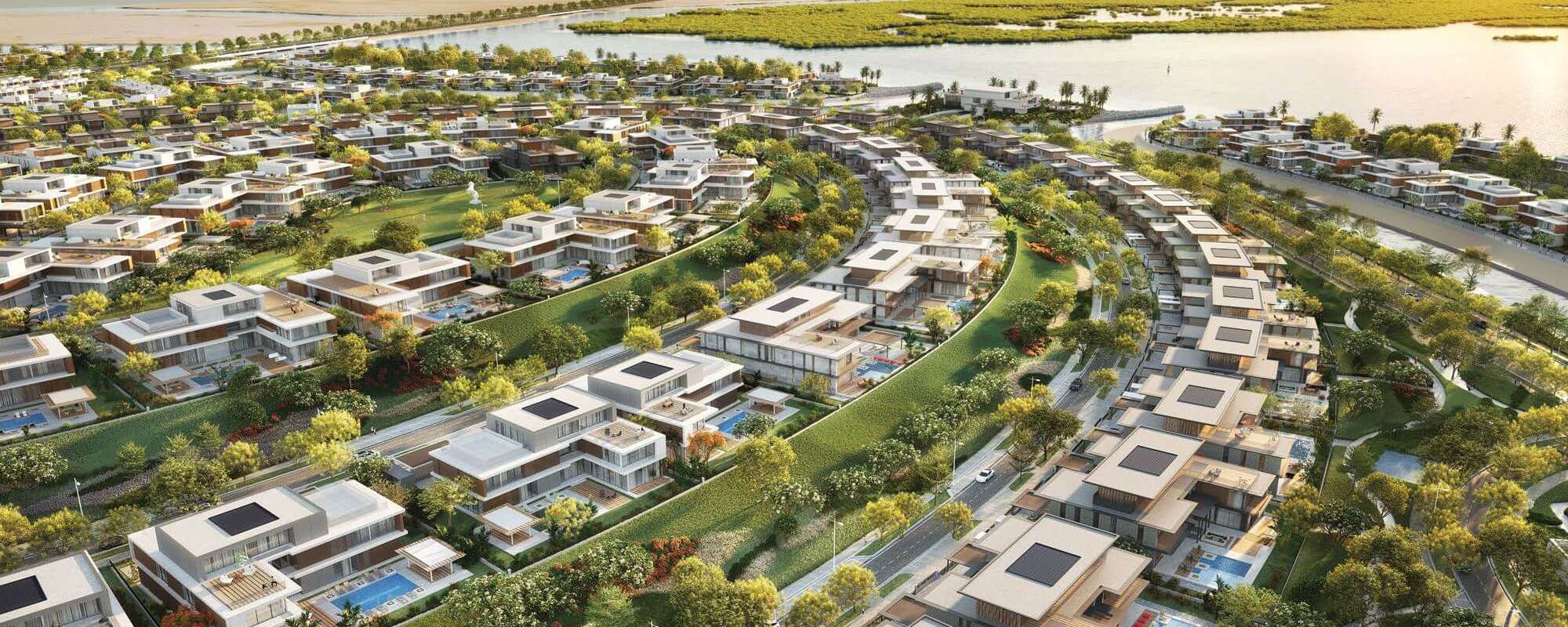 Majed Fuad Mohammed Odeh, Chief Executive Officer of Q Holding, says "Reem Hills is an exclusive destination set around a unique man-made hill, offering a serene lifestyle and an escape from the city life, and while it is just minutes away from the capital's key locations, it retains a rare and valuable ambiance of peace and tranquillity, a spacious home surrounded by greenery and where community and sustainability go hand-in-hand to prove the viability of sustainable urban development. In addition, Reem Hills in Abu Dhabi offer the lowest rates for service charges across the majority of real estate projects."
It is not only that the property hunters are in awe of Reem Hills but also the environmentalists are inquisitive. Reem Hills is designed keeping in mind the balance between Abu Dhabi's environment and ecology. Moreover, to dissolve the issues incurring for raising a commitment to sustainability. The hill will be built using natural materials found locally that will be firmly packed in layers so as to maintain stability. So, we find it cheerful to say that there is everything for everyone on this hill.
Reem Hills in Abu Dhabi – The 360 Degree View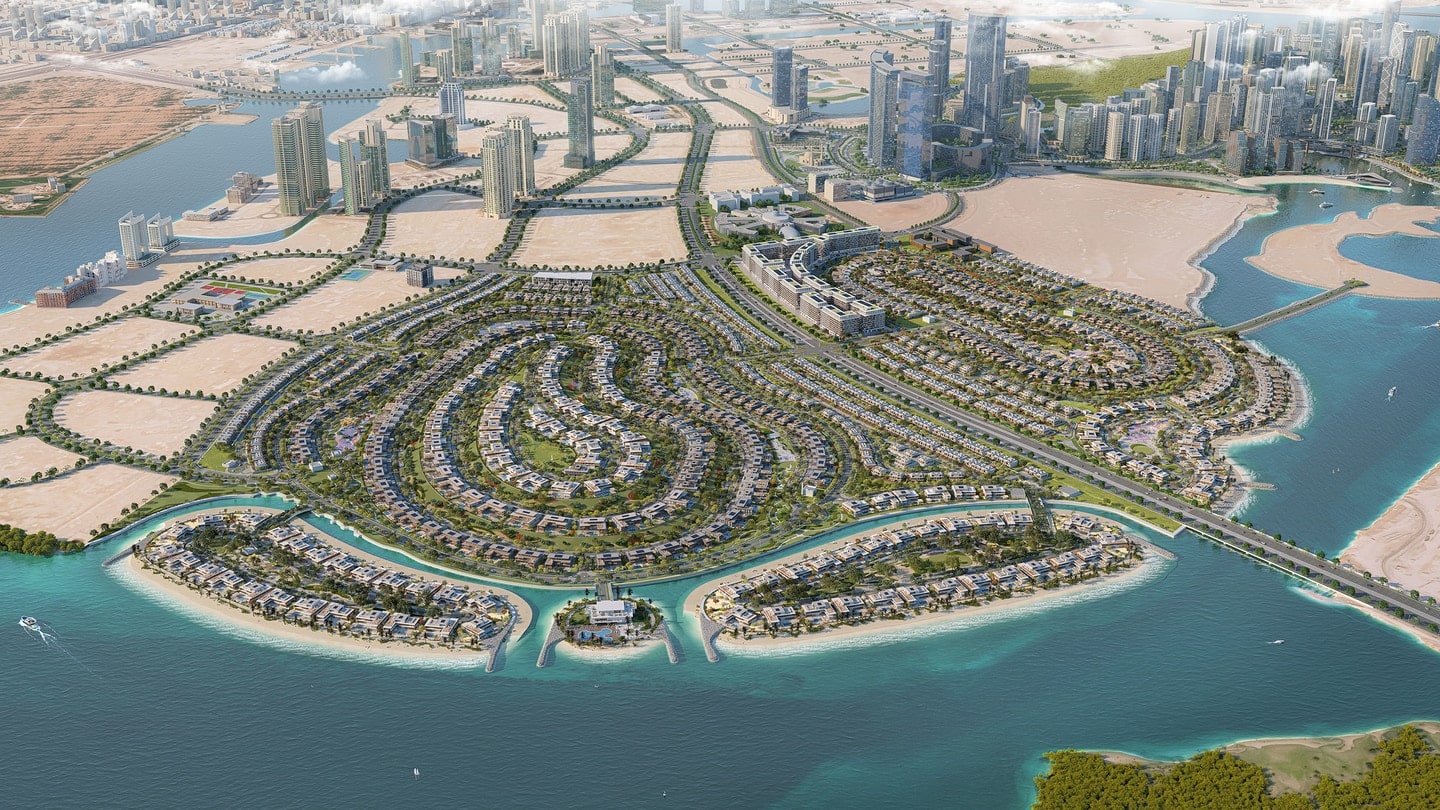 Al Reem Island in Dubai is getting attention through its man-made hill. One such reason for the attention is its elevation, Reem Hills is already at a height that provides its residents with a good view of greenery and luxury but there are buildings structured at such a height that residents get to have an uninterrupted 360° view stretched over the sea. From a high building, residents find themselves looking down at the unending greenery and blue waves. It is a scenic view of serenity urging the spectator to live their life at the moment or, as they say, carpe diem. 
Financial Attraction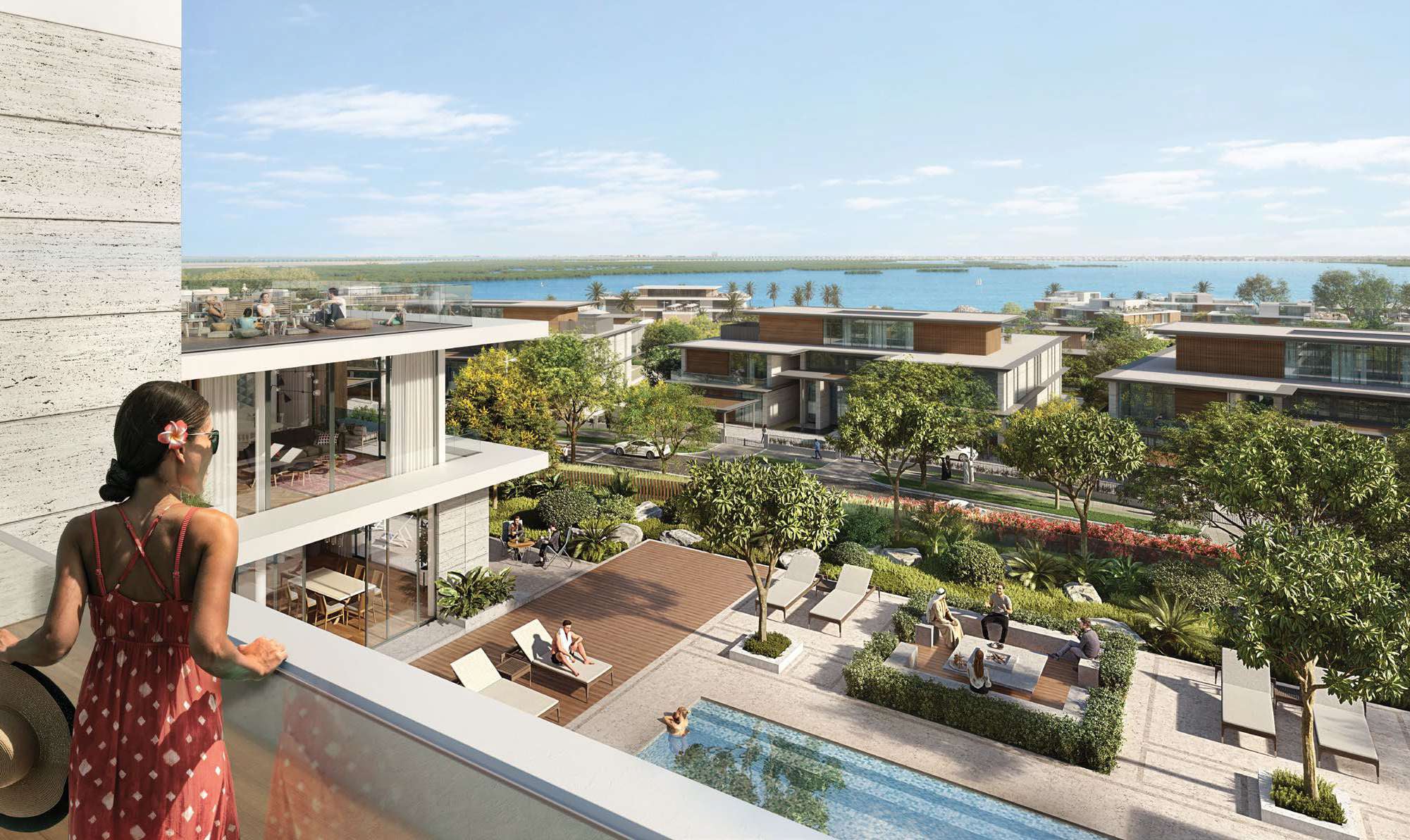 Reem Hills in Abu Dhabi has a dozen appeals to it, one such is its economic appeal. The financial attraction of this place is that it is available at the lowest rates among all the developments in the UAE. Due to its closeness with the Sorbonne University Abu Dhabi, a multi-specialty hospital, Reem Hills stays young with the flock of its visitors. 
For all the property seekers, purchasing a villa or any other property for either personal use or as an investment is a deal that they wouldn't wish to miss. The ROI goes up to 6%. A villa in Reem Hills costs around 5% less than an average villa while promising a better, greener, and more luxurious life. 
Villas at Reem Hills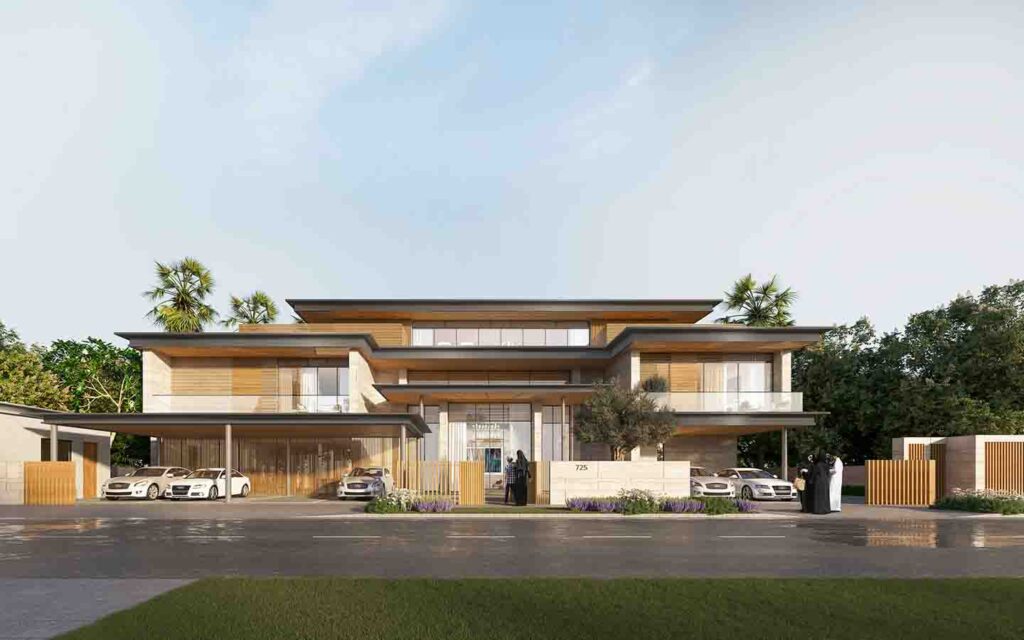 At the Reem Hills, you find yourself with the best of both worlds. It is a gated community where one leads a life of tranquillity, luxury and health. There are four types of villas for potential owners and tenants to choose from. Another option people find themselves in is the number of bedrooms, one can choose between a five, six and  seven-bedroom villa. Too many options, right? No matter what you choose you will be the proud owner or tenant of the dream design of every architecture. The villas are spacious and have ample outdoor space. Now, let's have a tour of the villas at Reem Hills in Abu Dhabi. starting from an area of 10,487 square feet and ending with 19,153 square feet.
The minimal design contains minimal aesthetics, a choice of families who like their living space simple with deliberate use of texture and a hint of sophistication. 
The cubic design has a roof to floor glass windows providing an outstanding view. This design is the epitome of elegance. A design where sunlight dances to the rhythm it offers.
As the name suggests, zen design is all about a life of peace and calm. This design is inspired by the Asian homes, the architecture of these villas is simple. A fairy flew over these villas and sprinkled a bit of oriental over them, so now, the villas have an oriental touch to them as well.
The frame design captures the beauty of the landscape. It really is striking how this design maintains a balance between modern and elegance and provides its residents with a sense of secrecy and privacy.
5-Bedroom Villa
Villa Type
Size

(in sq. ft.)

Parking
Maid Room
Balcony
Backyard
Minimal/Cubic

10,487.0

4

1

4

–

Zen/

Frame

11,119.0

4

1

4

1
6-Bedroom Villa
Villa Type
Size

(in sq. ft.)

Parking
Maid Room
Balcony
Backyard
Utility Room
Minimal/Cubic

13,108.0

5

3

5

1

–

Zen/

Frame

14,382.0

6

4

5

1

1
7-Bedroom Villa
Villa Type
Size

(in sq. ft.)

Parking
Maid Room
Balcony
Backyard
Utility Room
Minimal/Cubic

17,435.0

6

4

6

1

1

Zen/

Frame

19,153.0

6

4

5

1

–
Each villa has one store room, driver's room, laundry room, its own swimming pool on the ground floor, and a rooftop field.
Lifestyle at Reem Hills Abu Dhabi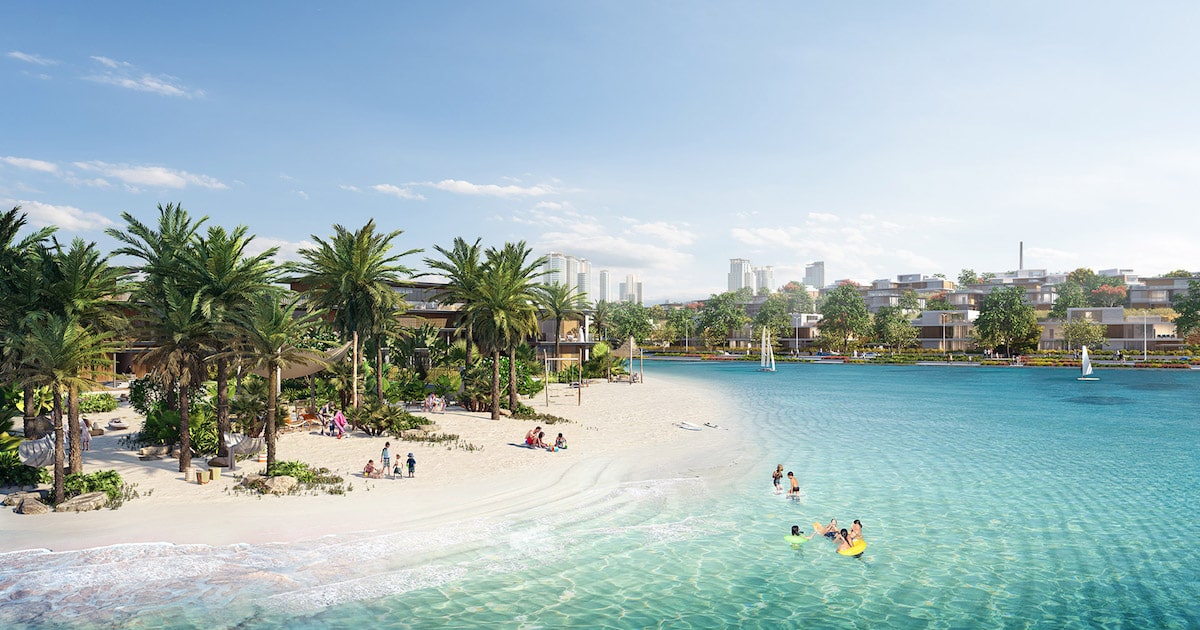 Reem Hills in Abu Dhabi offers a luxurious lifestyle. The amenities these hills present are astounding. One can grow a healthy appetite for physical work and fun around this place. There are various parks with a wide area for a leisure walk or any other physical activity. Each park is home to greenery emitting the waves of calmness and washing away the worries of its visitors. There is a seating area, jogging, and cycling track, sports court included at every park. Apart from the amenities at the park, there is a recreational area as well where a person can have a conversation with the water at the beach. It is just a metaphor, people! You get to have a sandy day at the beach with your family. 
For families worrying about their kid's education, there are various schools available that provide nothing but the bests education. Various hangout spots like cafes and restaurants are available for you to chill with your friends. The lifestyle at Reem Hills symbolises an opulence and peace.
Reem Hills is a prized possession of Reem Islands of Abu Dhabi. If it were a movie, Reem Hills would have its own 5-minutes long introduction. Our eyes are glued to the 360-degree view. Isn't Reem Hills a flower thriving in the desert? Beware cactus your competition has arrived. 
You May Also Read :
FAQs
What is the location of Reem Hills?
Reem Hills is located on the Al Reem Island in Abu Dhabi.
Are there any supermarkets on Al Reem Island?
Yes, there are many supermarkets on Al Reem Island.
What are the most popular residential islands in Abu Dhabi?
There are over 200 islands in Abu Dhabi, however, the following are the most popular residential islands: Al Reem Island, Yas Island and Saadiyat Island
Are there any good schools on Reem Island?
Yes, there are many good schools on Reem Island, a result of an increase in the number of families.