Experience leisure like never before on the partially man-made Yas Island. One of the premier tourist destinations in Abu Dhabi, Yas Island curates a state-of-the-art experience for its visitors. From high-speed roller coasters to motorsports and trendy restaurants to luxurious shopping hubs like Yas Mall, this island is an entertainment hotspot.
The activities on Yas Island are divided into three main categories. Let's have a thorough look at what this universe has to offer to the world.
Yas Island Theme Parks
These exciting theme parks will blow your mind away:
A haven for those who love the adrenaline rush, Ferrari World is home to record-breaking rides. The fastest roller coaster on Earth attracts tourists from all over the world. Every aspect of this adventure park is jam-packed with excitement, thrill and passion.
You can have a taste of the mind-blowing speed of a Ferrari, experience the fastest rollercoaster ride in the world and go through nearly 40 other thoughtfully crafted attractions.
Ferrari World aims to provide an authentic experience to its visitors. Gaze at the avant-garde cars;  go bonanzas on the world's fastest roller coaster; experience the rush by zip-lining through the Flying Aces loop and conquer the red roof; go on iconic rides, and drive a Ferrari through twisting tracks.
Relish the flavours of Italy as you binge through the six cucinas in the Ferrari World. Also, grab some stunning souvenirs from the largest Ferrari retail space.
Tickets : Individual – AED 295, Family – AED 885, Annual Pass – From AED 995
Timings : The timings range from 12 PM to 8 PM. The park is closed on Monday and Tuesday except on 28 and 29 March.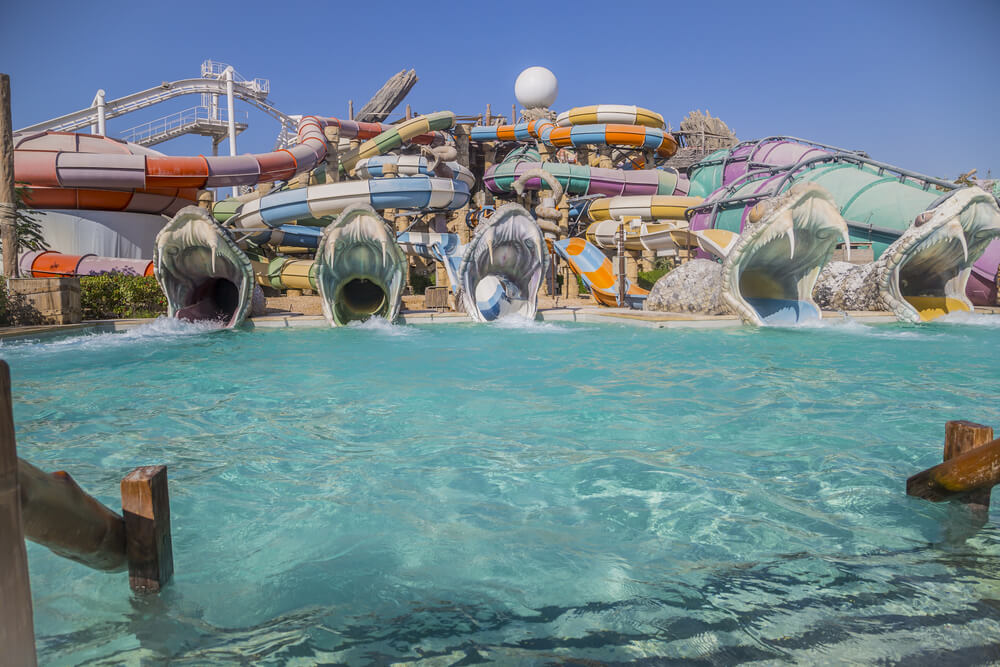 Yas Waterworld is one of the primary reasons why tourists visit Yas Island. Yas Island water park offers an exhilarating experience through activities like the looping freefall waterslide. Lose your mind on Middle East's longest suspended rollercoaster as you lay off the heat from the Emirate's summers.
Home to more than 40 exhilarating rides, slides and attractions, the waterpark is based on the theme "Legend of the Lost Pearl". You can also choose from a luscious spread of dining varieties to fuel your appetites. Tot's playground and slithery slides garner the attention of all. Jebel Drop is the ride for those who want a taste of thrill as it offers a mind-numbing drop and panoramic view of the waterpark. Explore the Rush Rider, an ideal place to harness your surfing capabilities, and Falcon Falaj, the longest water coaster in the Middle East.
A unique pearl diving option and a 5D family adventure in the "Legend of the Lost Pearl" are some of the more relaxing activities in the Yas Waterworld for families.
Tickets :  General – AED 270,  Annual pass – From AED 995
Timings : 10:00 AM – 06:00 PM
Ladies Day : Every Friday 12:00 pm – 08:00 pm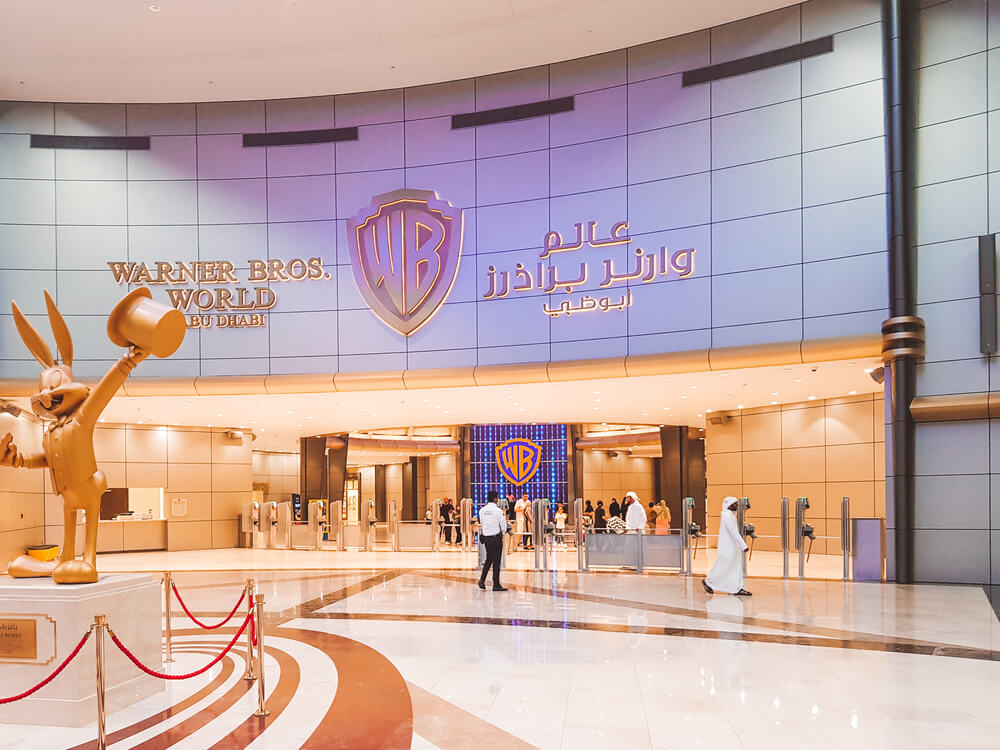 Head to the Warner Bros. studios for a magical experience among your favourite animation characters. A one of its kind theme park, Warner Bros. World has been categorised into six theme experiences. These experiences consist of different feature rides that represent the certain worlds of the established television brand.
Enjoy a luxurious stay at WB ™ Abu Dhabi Hotel, a Curio Collection by Hilton. From a dive-in theatre, splash pad, and spa to mouth-watering dining outlets, this hotel serves you grandeur on a platter.
Warner Bros. World bet on making their audience feel, touch, and sense the world of fiction. From live entertainment shows to countless family experiences, you will have the time of your life witnessing your favourite showbiz characters, from Batman to Tweety Bird, come to life. Rides like Batman Knight Flight and Jetsons Cosmic Orbiter will surely take your breath away.
Do not miss out on the Flinstones Bedrock River Adventure for your young ones to have a ball at the boat ride in Bedrock with mesmerising views. The ride is also backed with prehistoric sounds and sights.
Tickets : Single Day Ticket – AED 295, Family & Friends – AED 885, Annual Pass – From AED 995
Timings : 11:00 PM – 08:00 PM
Yas Island Leisure Activities
Saunter around and enjoy these leisure activities on Yas Island.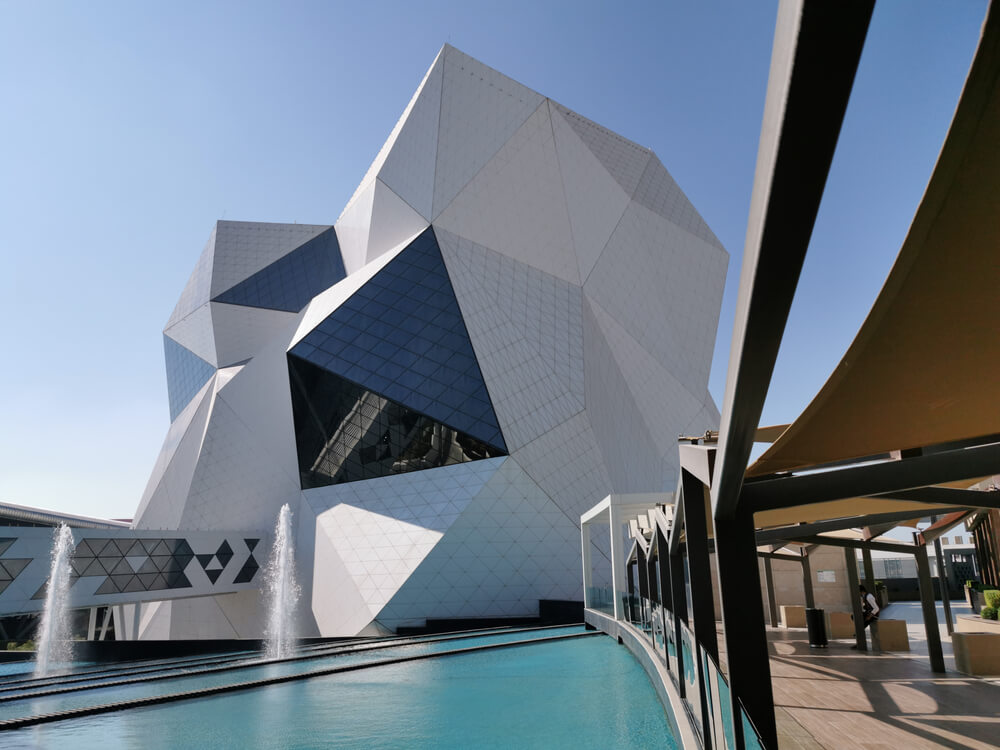 CLYMB Abu Dhabi has revolutionised indoor climbing and skydiving. So, if you are the one to shatter records, get ready to experience the world's widest indoor skydiving chamber and Abu Dhabi's largest indoor climbing wall at a single venue.
The skydiving chamber offers a flight from 104 feet which is a record in itself. On the other hand, the climbing wall offers a height of 138 feet for you to experience mountain climbing inside four walls.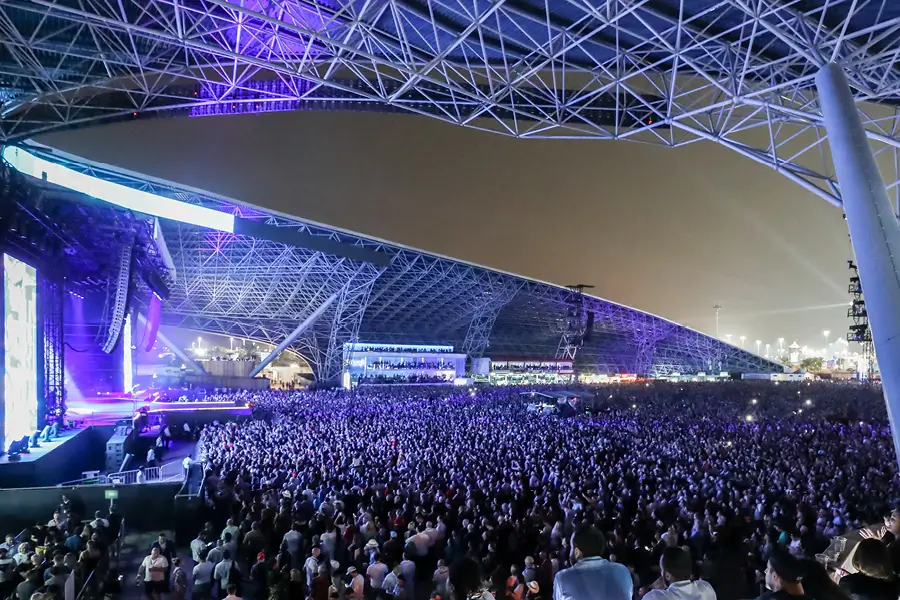 The largest outdoor venue in the Middle East, Etihad Park, is known for hosting world-class events and premium sports competitions. Etihad Park presents a VIP experience and an introduction to the global superstars like Beyonce, The Killers, etc.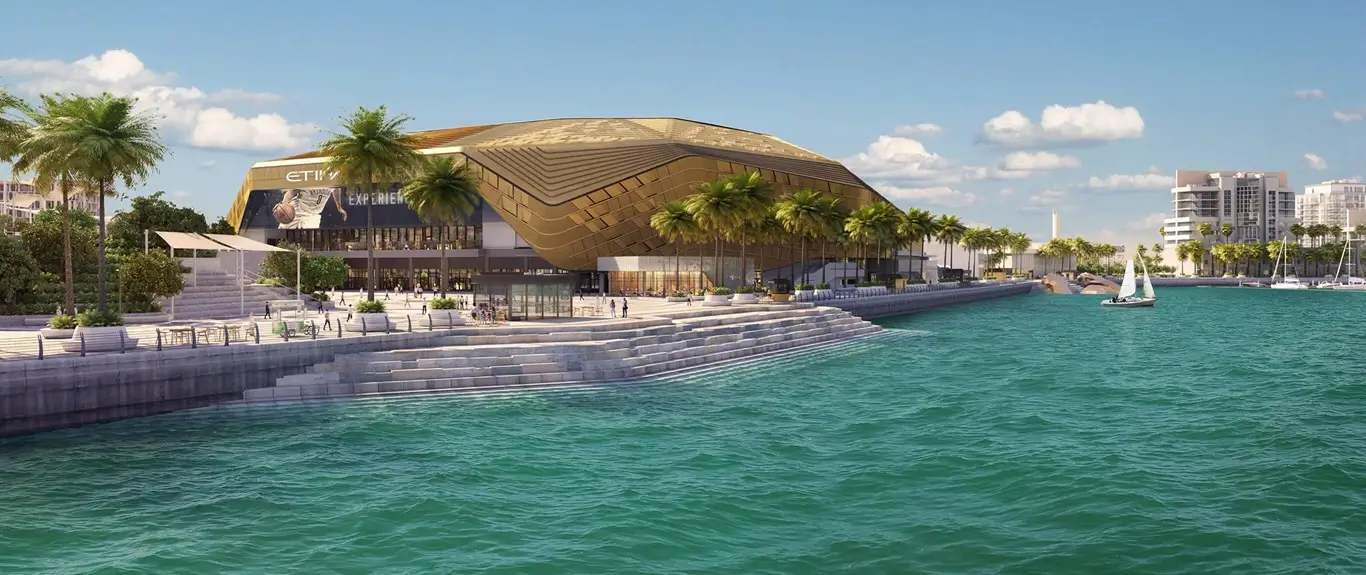 Step into the Landmark of Entertainment in  UAE. The biggest multi-purpose indoor arena in the Middle East brings together world-renowned musicians and hosts world-class sporting events and entertainers. Hosting live events for more than 18,000 people, Etihad Arena offers flexible event space, VIP experience and heartwarming hospitality.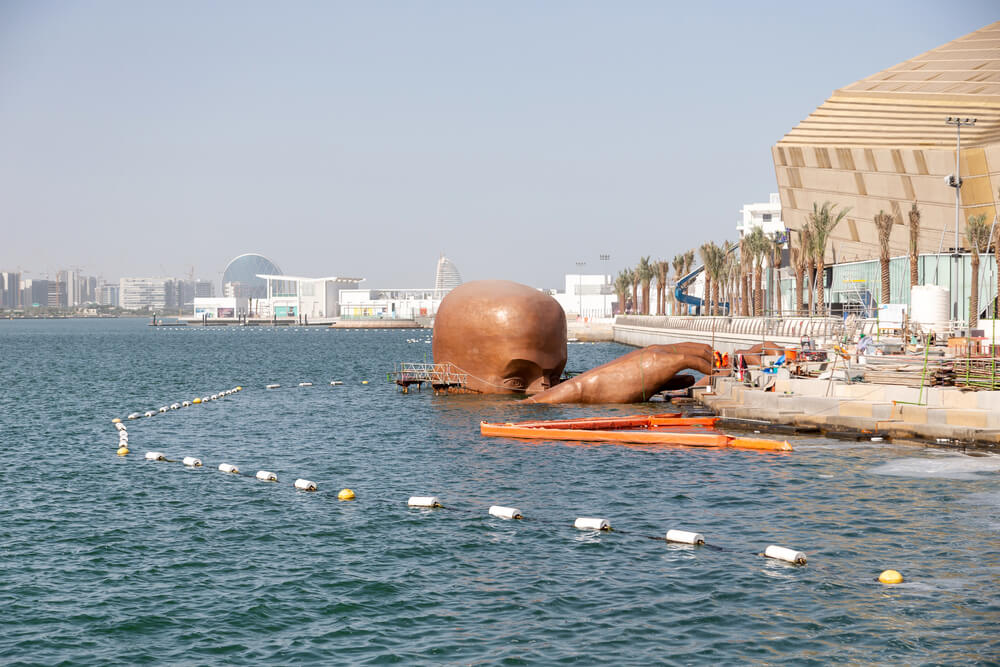 No trip to Yas Island is complete without taking a tour of the recently inaugurated Yas Bay. From a variety of options to choose from, you can relax and rejuvenate yourselves by visiting the cinema, hotels, floating beach club, and many other attractions. Apart from these ravishing activities, the Yas Bay also consists of the famous Etihad Arena.
Head to enjoy mouth-watering dishes in restaurants like Akiba Dori, Paradiso, and Cafe Del Mar if you want to beat those hunger pangs. Pier77 is the best spot to enjoy a sunset over the Arabian Gulf when you are done exploring the places for the day.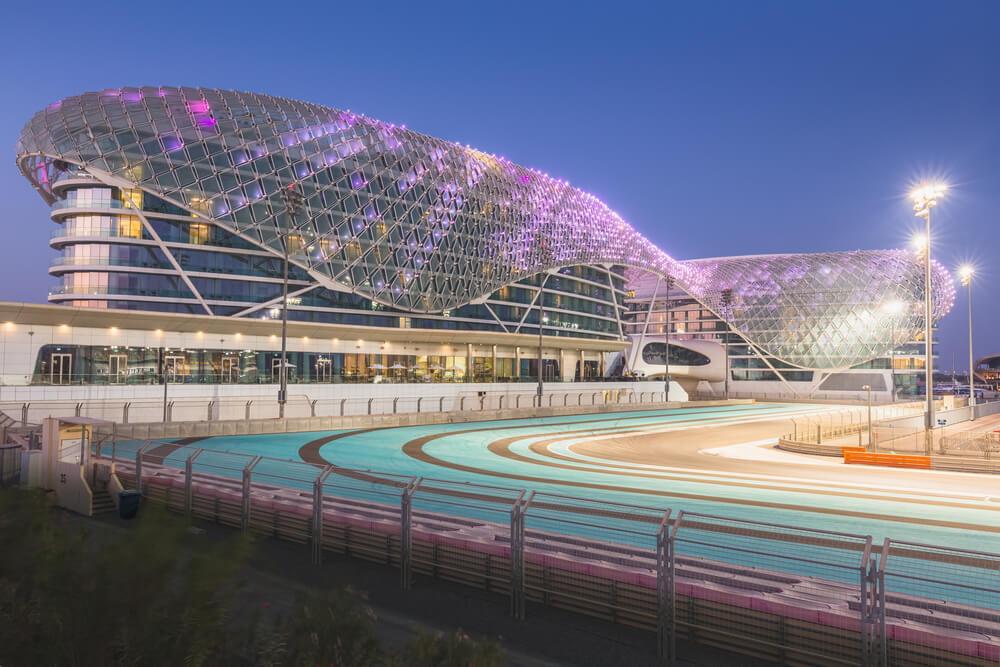 Next, head to the nerve-wracking Abu Dhabi Grand Prix to get wind of the racing cars. Enjoy the sweet sound of cars revving up on the longest F1 racetrack in the world. So much so, you can also choose the car of your liking and experience firsthand the opportunity to challenge your friends. You can also let the experts do the talking by taking the back seat and enjoying the fantasies of a ride. 
Tour the venues for some exclusive behind-the-scenes action on the Formula 1 Yas Marina Circuit.
Cost: The prices range from AED 249 to AED 4,200, depending on the experience chosen.
Timings: Every day 08:00 am – 11:00 pm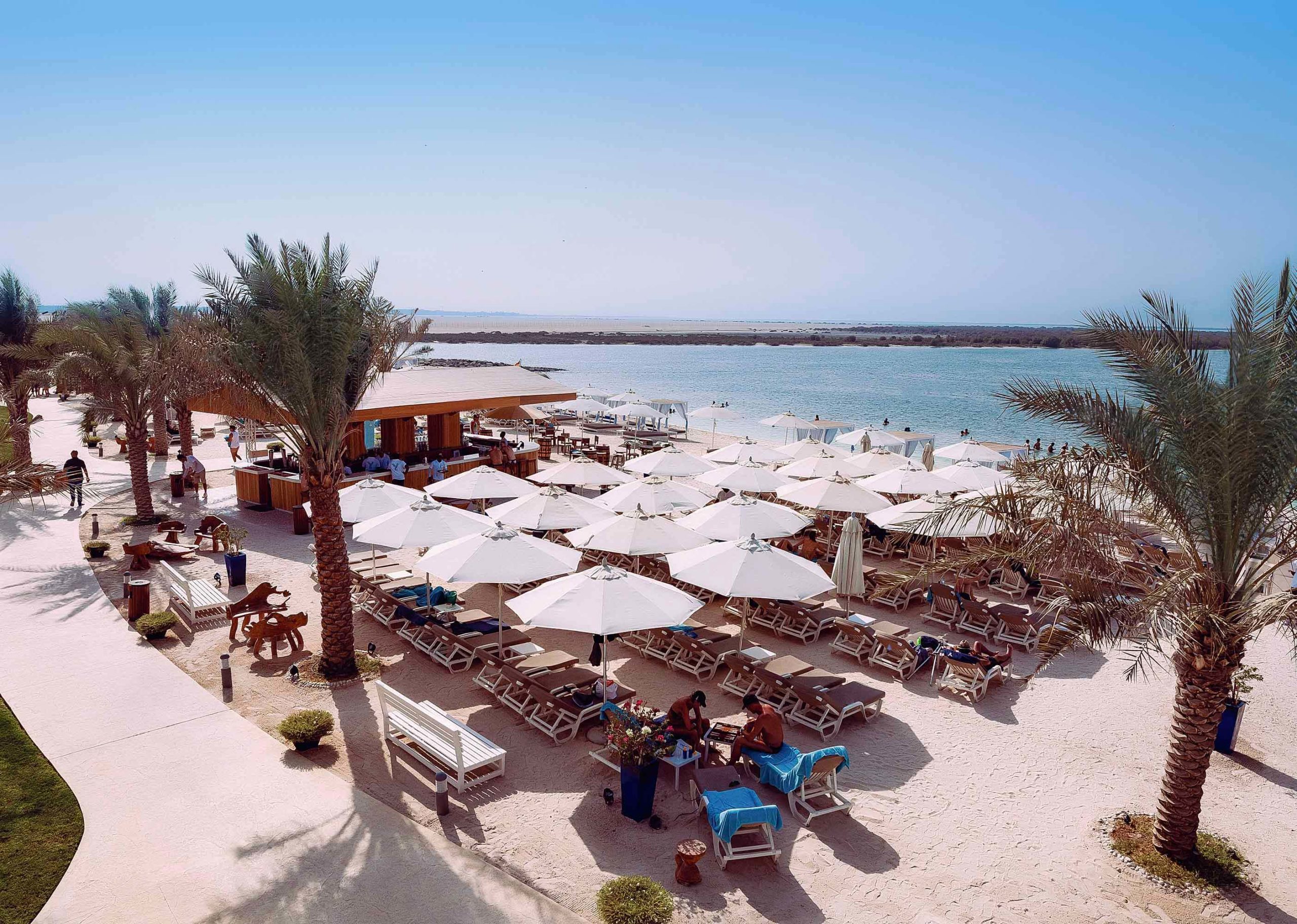 An idyllic getaway for families and water sports enthusiasts, Yas Island Beach's white sands, mangroves, and clear waters will leave you awe-struck. This destination is nothing short of a paradise for those who love exploring beaches. It is the perfect one-stop shot for families, kids, and friends.
You can also enjoy more exclusive activities by renting a private chalet on the beach or by going kayaking, snorkelling or sailing. A volleyball court can help you in sweating the calories you intake in the poshest restaurants at Yas Island.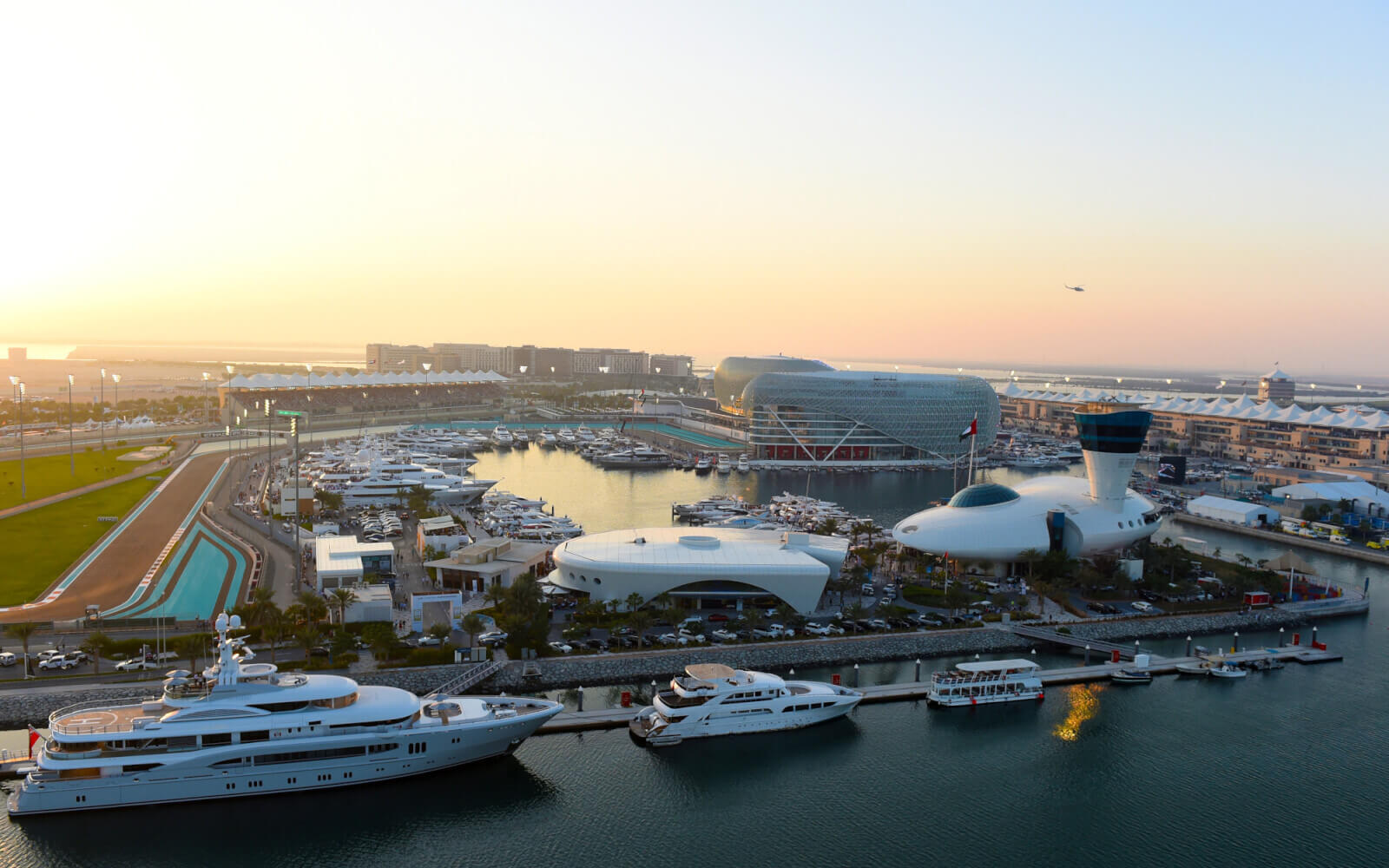 Take in the pristine sights of Abu Dhabi's skyline by sauntering on the Yas Marina. Savour refreshing bites or explore the hidden mangroves. You can even fly a seaplane in the skies‒‒ exciting,  right?
One cannot miss the sunset at Iris when at Yas Marina. A boho-inspired backyard serving exotic drinks, lip-smacking food and a unique music experience. Reach the heart of Yas Marina at the Aquarium to relish the most delicious varieties of fish. They serve handpicked fresh fish with a dash of scintillating views.
Yas Marina is extending its jaws to include other leisure activities like rowing and sailing. You can also learn how to row for fun or for competitions from UAE's premier Monty's Rowing & Paddle Sports school. To taste the nectar of luxury, you can even rent yachts exclusively for a once-in-a-lifetime boating experience.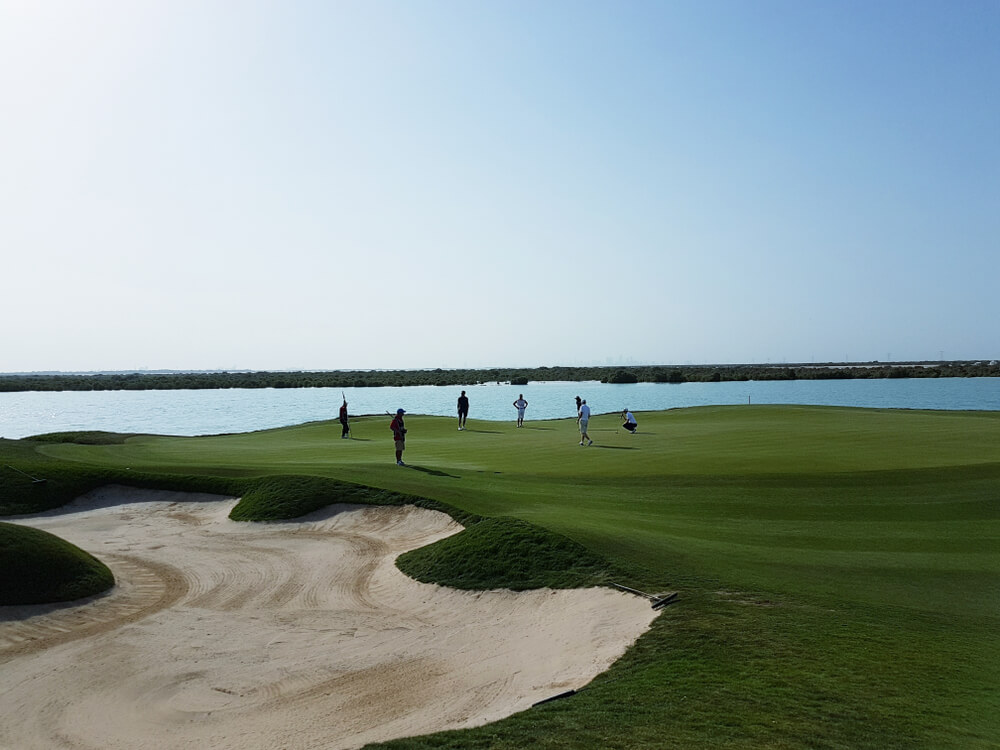 Yas Links exudes a palatial vibe with its spectacular layout. Designed by Kyle Phillips, the world's leading golf course designer, Yas Links signifies the first true Links Golf Course in the Middle East.
From the clubhouse, gym, luxurious male spa, and world-class practice range, the place has everything for a relaxed weekend. Avant-garde Top Tracer range technology and a Golf Academy top it all. It is a playground for both amateurs and professionals to play their favourite sports. Ready to get at the top of your game with state-of-the-art technology customised according to your budget.
Finish your day with a relishing dining experience. Have a delicious meal at the award-winning Hickory's restaurant with a view of the Abu Dhabi skyline. MATSU, the Japanese restaurant, also offers mouth-watering cuisine. You can also be a part of some International Golf events like the Ladies European Tour events, Abu Dhabi Invitational, and Special Olympics World Games.
Lifestyle and Shopping at Yas Island
Yas Island's lifestyle and shopping endeavours aim to rejuvenate you amidst all the action taking place.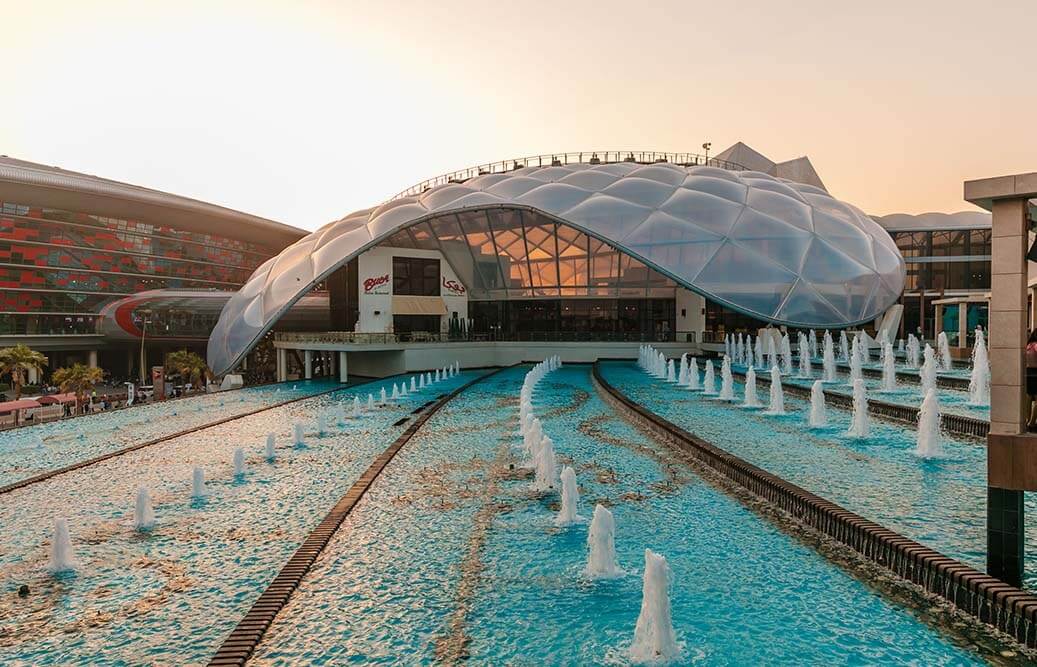 Relish quick bites and luxurious eating options with both outdoor and indoor seating while enjoying the spectacular sceneries of Abu Dhabi in the background. The entire place has been curated such that it offers a little for everyone's palette. From American to Middle Eastern and  Italian food, the posh 19 outlets offer it all. The food can be enjoyed at any time of the day as the outlets open for breakfast, lunch, dinner, snacks, and shisha.
Witness the mesmerising fountains dance to the choreographed English and Arabic music and have a sneak of at least ten shows designed for your visual pleasure.
You will never be short of excitement in your life at Yas Island. From exciting concerts and cultural celebrations to cutthroat sports events, your enjoyment is guaranteed to conclude with a glittering fireworks display.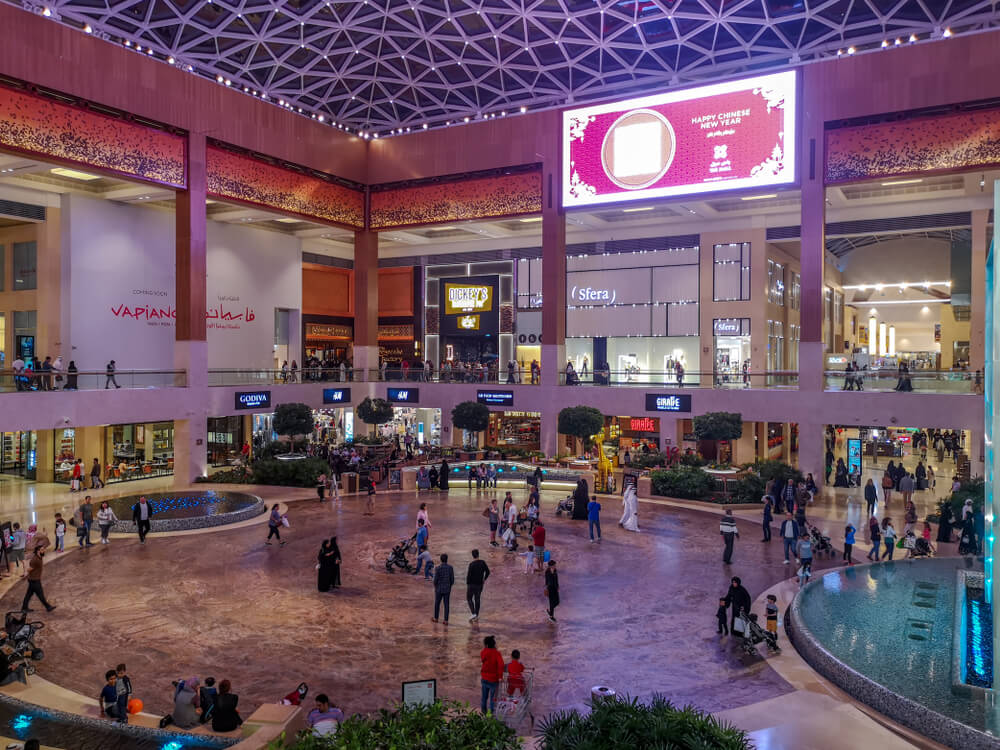 Abu Dhabi's largest luxury mall will be your haven if you prefer staying indoors for the source of your entertainment. You can shop your heart out and be spoiled by choice with over 400 international brands at the mall. Spend a fun-filled family time at the 24-screen cinema and conclude your day at the magnanimous entertainment zone in the mall.
Let the Fun Begin!
Immerse in the world of Yas Island, where entertainment and pleasure take a front foot.  From relaxing beaches to over-the-top rides, every aspect of this adventure haven is food for the soul. Yas Island ensures that you, your family and your friends have the time of your life in this paradise.
More Useful Articles For You :
Frequently Asked Questions (FAQs)
How much does Yas Island cost?
An average 7-day trip would cost around $1,388 for an individual, $2,493 for a couple, and $4,673 for a 4-member family.
Who is the owner of Yas Island?
Yas Island is owned by Aldar Golf, which is a subsidiary of Aldar Properties.
What does Yas Island have?
Yas Island is home to numerous activities like the F1 race track, theme parks, YAS mall, landmark hotels and beautiful beaches.
Can you stay on Yas Island?
Yes, you can stay in any of the world-class hotels on Yas Island.
What is Yas Waterworld known for?
Yas Island water park is known as the world's leading water adventure park. With the Middle East's longest suspended roller coaster and more than 40 exciting slides, and rides, Yas Waterworld is an ideal place for those who seek a thrill.
How much does it cost to go to Yas Waterworld?
The ticket price for Yas Waterworld is AED 250 for both kids and adults.